When No One Would Listen, This Exoneree Spoke Through Hip Hop
Huwe Burton was wrongly incarcerated, and as a teen from the Bronx, turned to music to express himself.
Special Feature 02.23.22 By Daniele Selby
"I think it's a disrespect to piano players everywhere to call myself a pianist. It really is. I'm simply a student of hip hop — not any of those other things," said Huwe Burton.
Mr. Burton's father played the saxophone, so their house was always filled with music, but it wasn't until Mr. Burton started hearing hip hop that he knew he wanted to make music himself."Until rap, there was no form of music that spoke directly to what we were seeing, what we were feeling, and experiencing," said Mr. Burton, who is from the Bronx, which is widely considered the birthplace of hip hop. What initially drew Mr. Burton to hip hop was the genre's unique lyricism, its capacity for storytelling, and the way it grew out of nothing and yet managed to capture his experience and his community.
"'The Message' — [by hip hop pioneers] Grandmaster Flash and the Furious Five — painted such a clear picture of New York City, the Bronx in particular. It was so graphic, so detailed, and each of them in their verses took you on like this journey and walked you through their area of the neighborhood, and it was so on point," he said, recalling the first song that really grabbed his attention.
He calls rappers Rakim, Big Daddy Kane, KRS-One, and Kool G Rap his "Mount Rushmore of hip hop."
Hip hop music and culture emerged from block parties in New York City, where Mr. Burton recalled people would tap power from street lamps to light up an abandoned building for a party. And what he remembers most about those parties was the sense of community and resilience.
"So much had been taken from them [as a community]. Through music, they still pressed on through the poverty they experienced, they still said, 'We're going to have this party, we're going to promote this music, we're going to make money from it,'" he explained. "Same thing with me — with everything that was taken away from me, music assisted me, helped me move forward, and try to keep myself in a good headspace to have the strength to continue to fight."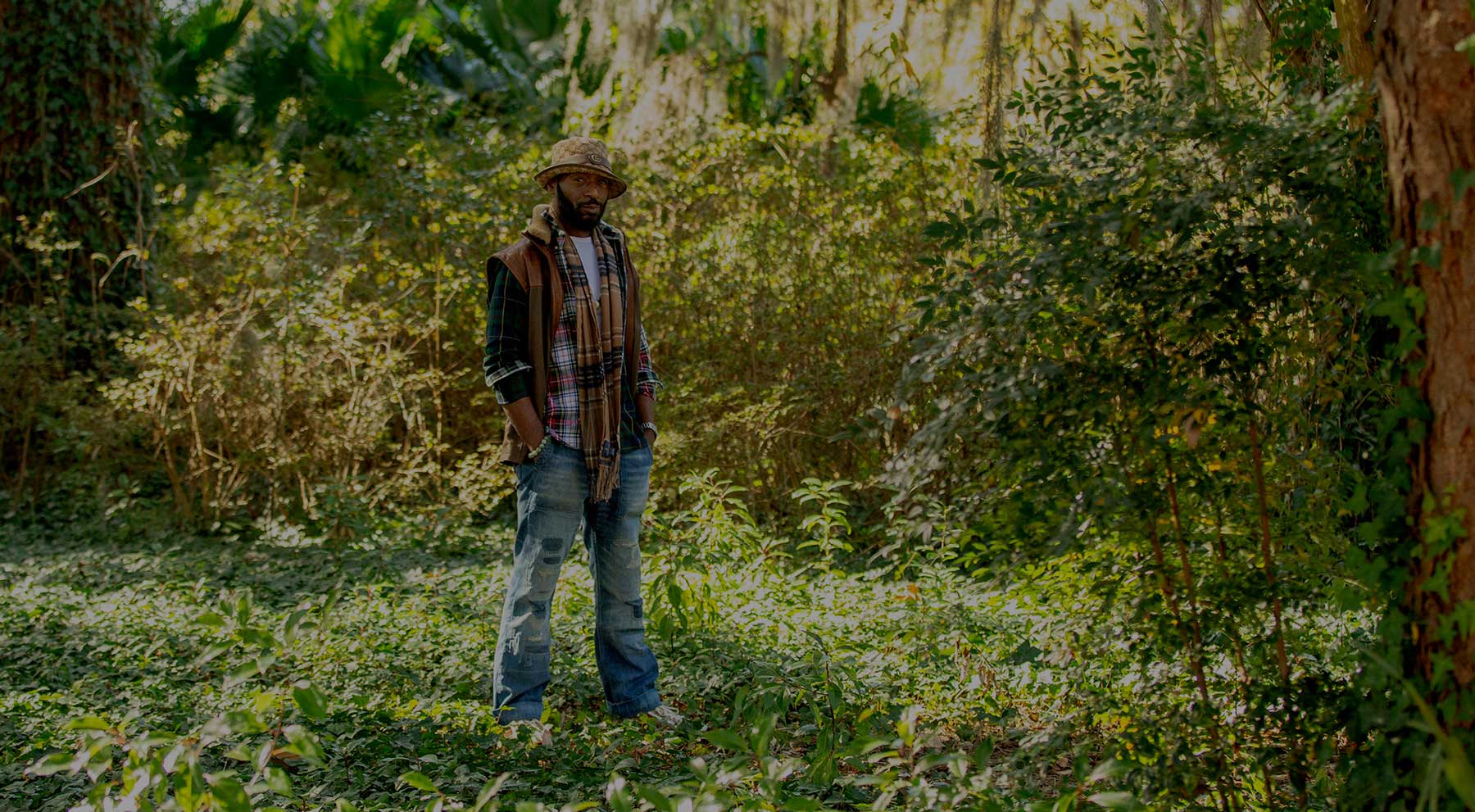 "Music assisted me, helped me move forward, and try to keep myself in a good headspace to have the strength to continue to fight."
"Music assisted me, helped me move forward, and try to keep myself in a good headspace to have the strength to continue to fight."
Racial bias, deception, and a wrongful conviction
In January 1989, Mr. Burton, then 16, came home to discover that his mother had been killed. Detectives interrogated him alone, threatening to pile additional charges on and then offering leniency if he confessed to killing his mother. The use of these deceptive tactics in interrogations remains legal in New York, and most of the United States today. Only Illinois and Oregon have banned the use of these tactics specifically when interrogating minors.
Following several hours of coercion and deception, the shocked and exhausted teenager provided a written and recorded confession that fit with detectives' theory of the crime. The teen said he had accidentally killed his mother after she refused to give him money to pay a drug debt — despite having no history of drug use and no criminal record. And he told detectives that he'd given his mother's car, which was missing, to the drug dealer as payment.
As soon as he was out of police custody, Mr. Burton recanted his statement. At trial, he testified that the officers had coerced him into falsely confessing. False confessions are a leading cause of wrongful conviction, and youths are particularly vulnerable to falsely confessing when deceptive tactics are used. His attorney attempted to call a psychiatrist to testify about the unreliability of his confession, but the court denied the request. Mr. Burton was wrongly convicted in 1991 — just one year after five Black and Brown teenagers from Harlem, known as the Central Park Five, were wrongly convicted based on coerced false confessions.
Mr. Burton was later sentenced to 15 years to life in prison. At the time, he was just 19 years old.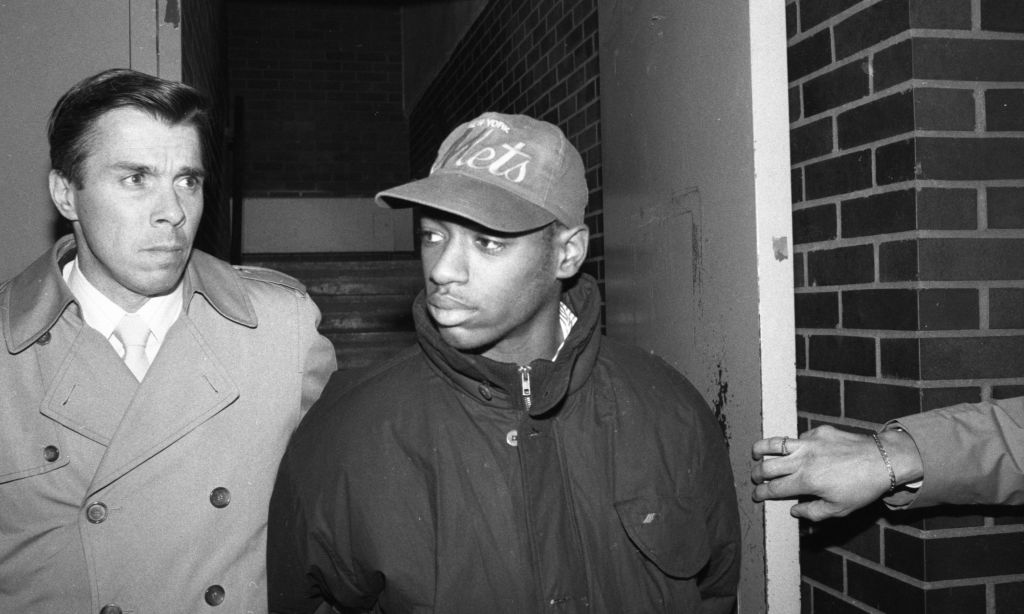 Reflecting on his wrongful incarceration, Mr. Burton said detectives made assumptions about him and his family based on his race just as they had in the case of the Central Park Five. Mr. Burton's mother was a registered nurse, his father was an independent contractor. Both were homeowners. Mr. Burton himself had no criminal or disciplinary history.
"You take all those factors, but you give me a different ethnicity … they probably would have explored every avenue they could to find out who was responsible for this," Mr. Burton said. "But because these were Jamaicans, there wasn't as much value placed on [finding the person who actually committed the crime] There were biases and perceptions, which made them say, 'We feel we have our man … we're not going to pursue this further.'"
Both Mr. Burton and the Central Park Five were arrested and wrongly convicted in the era of "stop-and-frisk" practices, the crack epidemic, and the war on drugs. In the '80s and '90s, such policing approaches led to the racial profiling of many Black and brown New Yorkers. At the same time, the myth of the "superpredator" — the idea that some youths are naturally "amoral" and impulsively violent — became widespread. This myth, rooted in racist beliefs about Black children and communities in particular, led to juveniles being sentenced as adults and given excessively harsh sentences, including life sentences without the possibility of parole.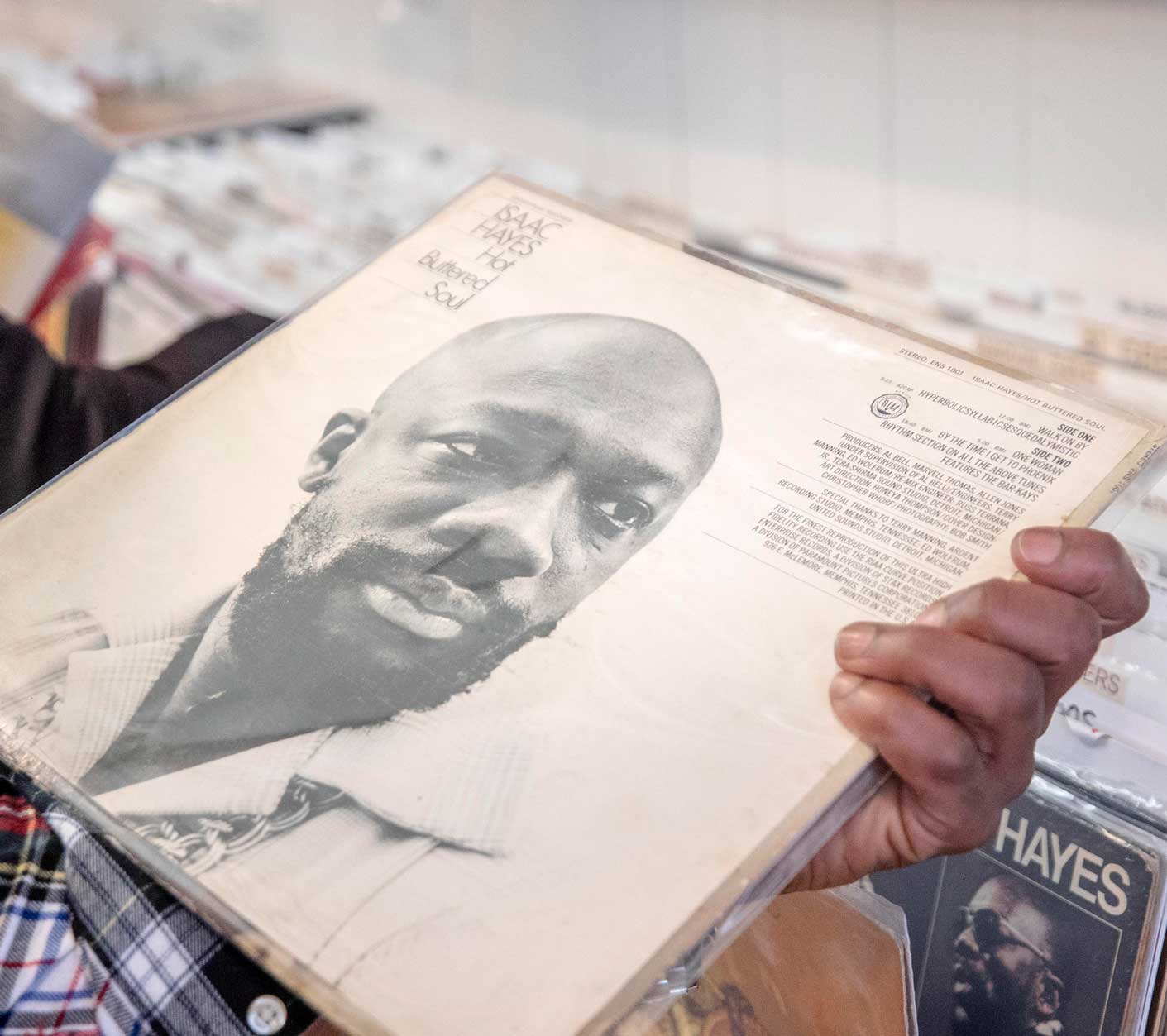 'Music was the only thing that made sense'
While he was in jail waiting to be sentenced, Mr. Burton did not have access to any instruments. But once he was sent upstate to serve his sentence, he was surprised to learn that some of the incarcerated men had formed bands within the prison. Many of them were talented musicians, ranging from classically trained instrumentalists to people who could pick up a song after hearing it just twice.
At the time, Mr. Burton knew nothing about playing music.
"I was just a kid who knew how to rap," Mr. Burton said. "But my father would encourage me to play music, even though we were going through all of the things we were going through."
So Mr. Burton got a keyboard — the only instrument he could plug headphones into and learn to play without anyone overhearing. The keyboard also had a little sequencer, a program commonly used in hip hop to make beats. Mr. Burton's father even sent him finger-agility training and scale books. And though Mr. Burton was initially overwhelmed, he quickly started learning.
"At one point, some of the older musicians asked me if I wanted to play in the band," he remembered. Mr. Burton told them he didn't really know how to play an instrument. Perplexed, the men, who had heard some of his music, asked how he'd created music without knowing how to play an instrument. Mr. Burton explained that he just experimented with sounds based on what he was feeling.
The men eventually coaxed Mr. Burton into attending a music theory class, which he hated but called one of the best decisions he made. Still, for Mr. Burton, music is a feeling first.
"If I'm feeling a certain way, it comes out in the music — sometimes it comes out the opposite of how I'm feeling," he said. "I just start with a blank slate and whatever instruments grab me, I build on it from there."
Mr. Burton became known for his beats and rap performances in prison — both the ones put on by the prison and impromptu performances in the yard. While he couldn't hear any of his performances, Mr. Burton's father continued to encourage him from afar.
Music held the two together as they navigated the nightmare of the system that had ensnared Mr. Burton. During calls and visitations, after they had discussed updates in his case, the conversation would inevitably turn to music.
"He would always ask, 'Did you practice? Did you do scales today?'" Mr. Burton recalled his father asking. "So I actually found that talking about music kind of kept him motivated and helped me keep his spirits up, because we were both really, really going through it."
They would often laugh imagining what they might play together when Mr. Burton was finally cleared from his wrongful conviction and freed.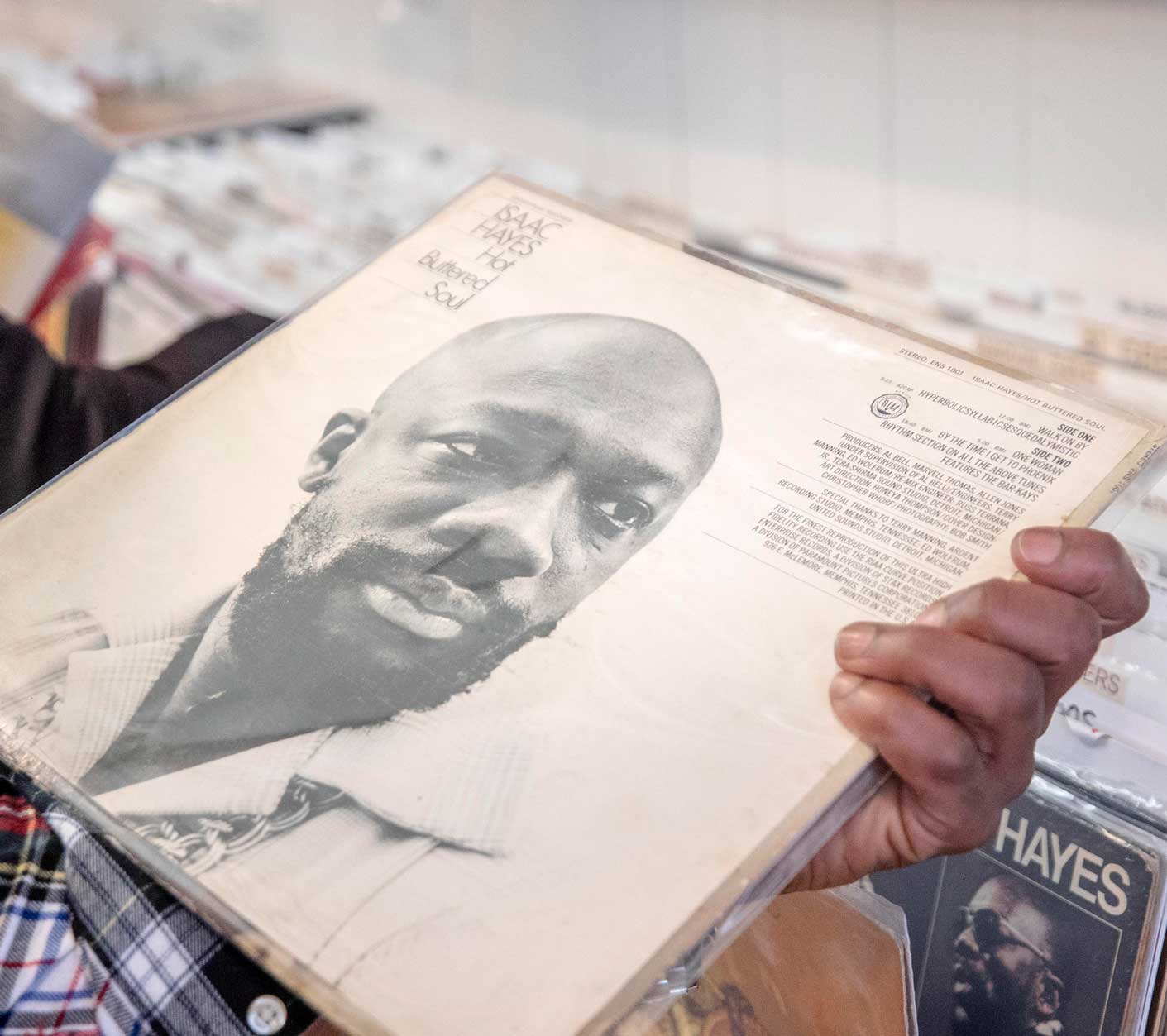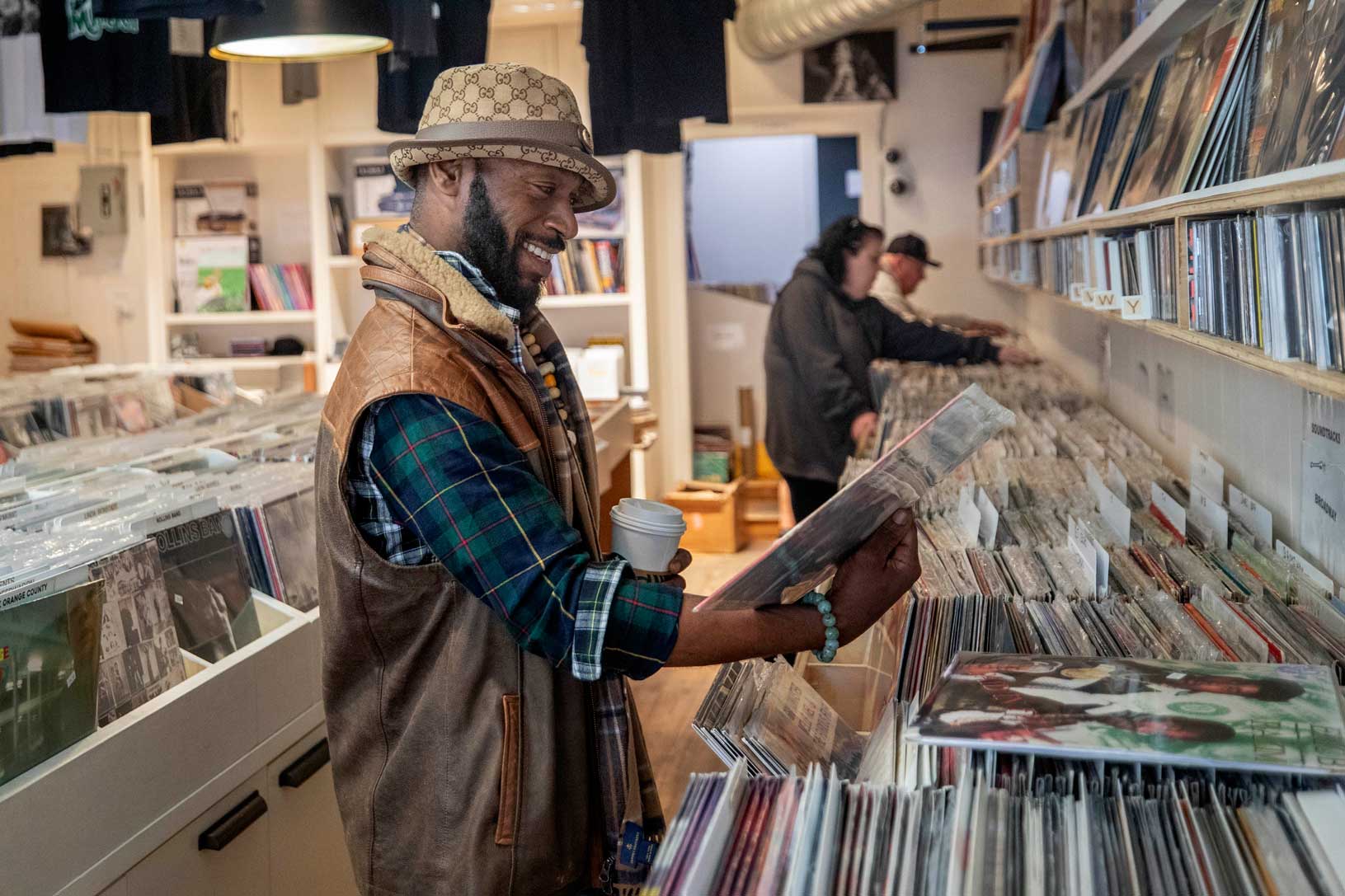 "That became a focal point. Something we aspired to, to make sure that we stayed in good health, you know, because we have to get home to play whatever it is we're going to play together," he said. Sadly, Mr. Burton's father never got to hear him play. He died in 2005, four years before Mr. Burton was released on parole and 14 years before he was fully exonerated.
Mr. Burton really dove into his music six years into his wrongful conviction. At the time, he had been told that all his appeals had been exhausted and that he had no more avenues to argue for his innocence and be freed.
"I was pretty much told that I would be forced to do [at least] 15 years … and music was the only thing that made sense. Whatever I was feeling, the frustrations, the disappointments, I just put it into music," he said. "Whatever emotion I was putting into the music, a lot of the people who were there were feeling the same thing, and they responded to it."
Music, rap, hip hop — those were the only channels through which Mr. Burton could freely express himself.
"As far as why I was there [wrongly incarcerated], no one was interested in hearing the truth. But through music, my voice could be heard," he said. "But when the music stopped, or I'm not creating or, you know, the keyboard is not on in my cell … it's like, you're reminded of everything around you."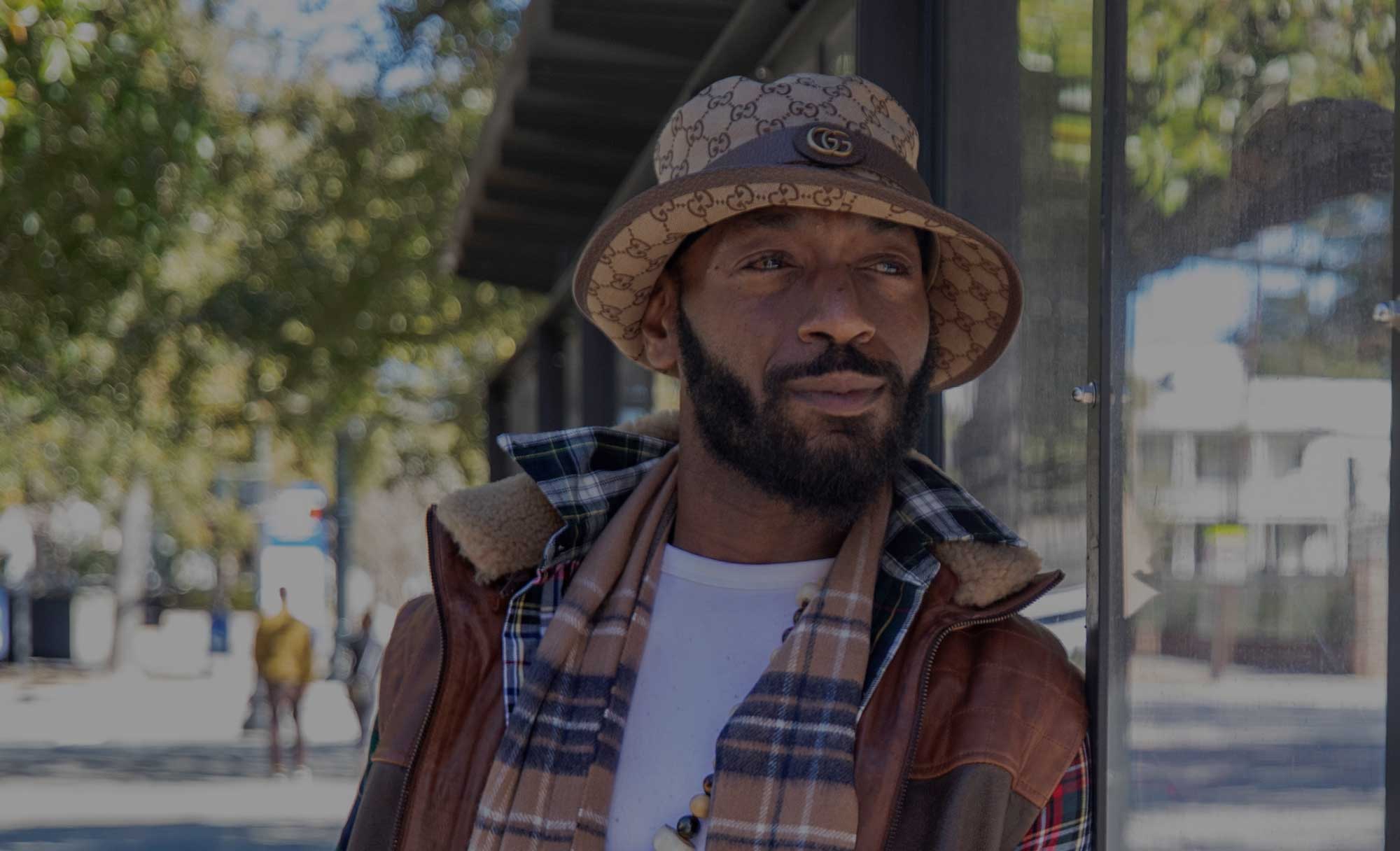 ""Whatever emotion I was putting into the music, a lot of the people who were there were feeling the same thing, and they responded to it.""
""Whatever emotion I was putting into the music, a lot of the people who were there were feeling the same thing, and they responded to it.""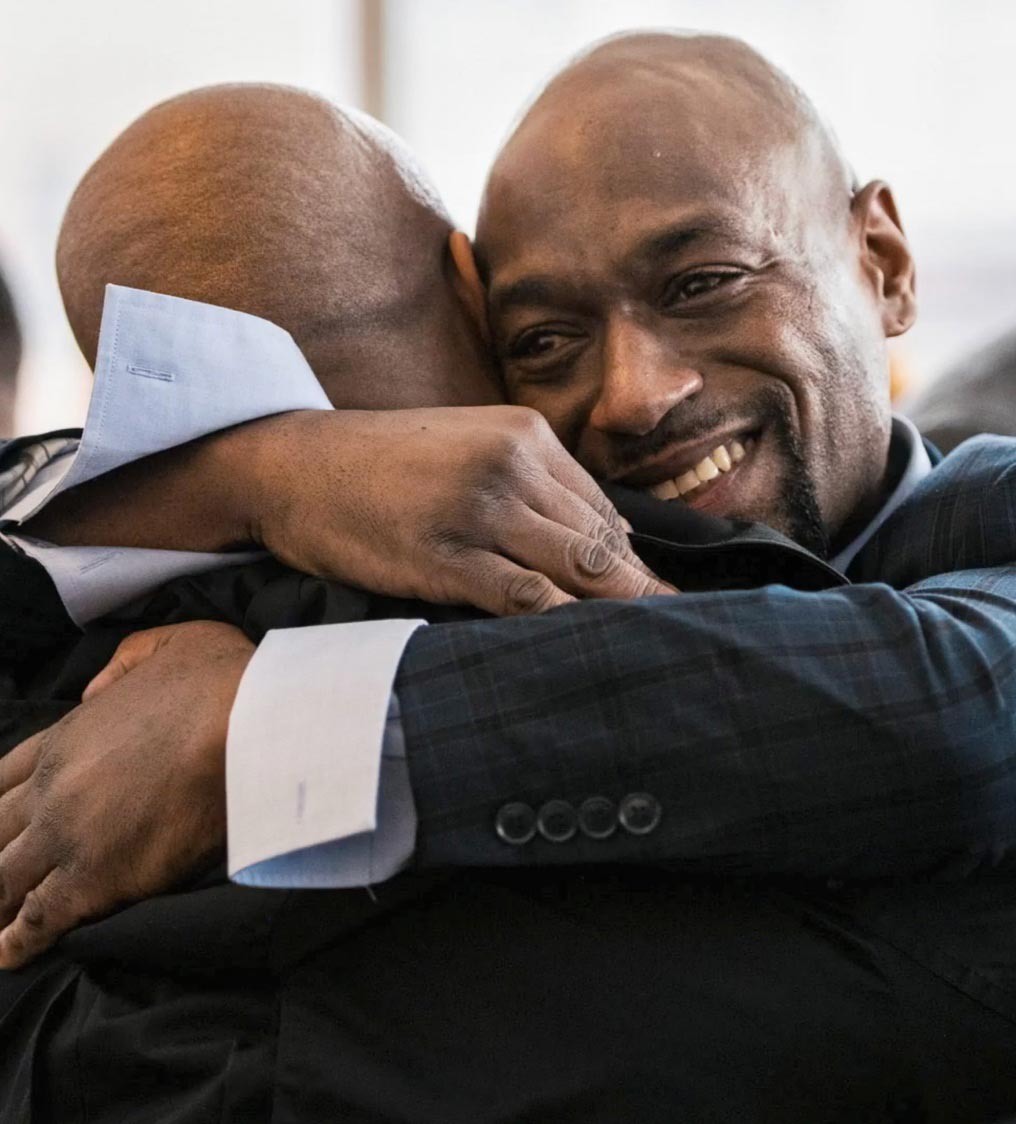 A lifelong student of hip hop
In 2009, Mr. Burton was released on parole. He had been taken from his community at the age of 16 and dropped back into it at the age of 37 at the height of the Great Recession, left to navigate a changed world alone. And he was still saddled with a record for a crime he hadn't committed.
"It's hard for people to imagine that even after coming home, there was still a 10-year fight [to be exonerated]. So, that's filled with its own degree of dark days, and music helped me make sense of a lot of things," he said.
Mr. Burton was fully exonerated in 2019, after a re-investigation into his case uncovered new evidence that pointed to another person and based on scientific research that confirmed that the psychologically coercive techniques used against Mr. Burton are known to produce false confessions.
Since then, Mr. Burton has been diving deeper into his music, learning to use new programs and experiment. A self-professed "movie fanatic" — he particularly loves films from the '70s, incidentally the same decade from which much of early hip hop's music samples are drawn — Mr. Burton said he would love to write music for movies someday. As a student of hip hop, he still hopes to leave his mark in the hip hop history books.
"That would make me feel like I made it," he said.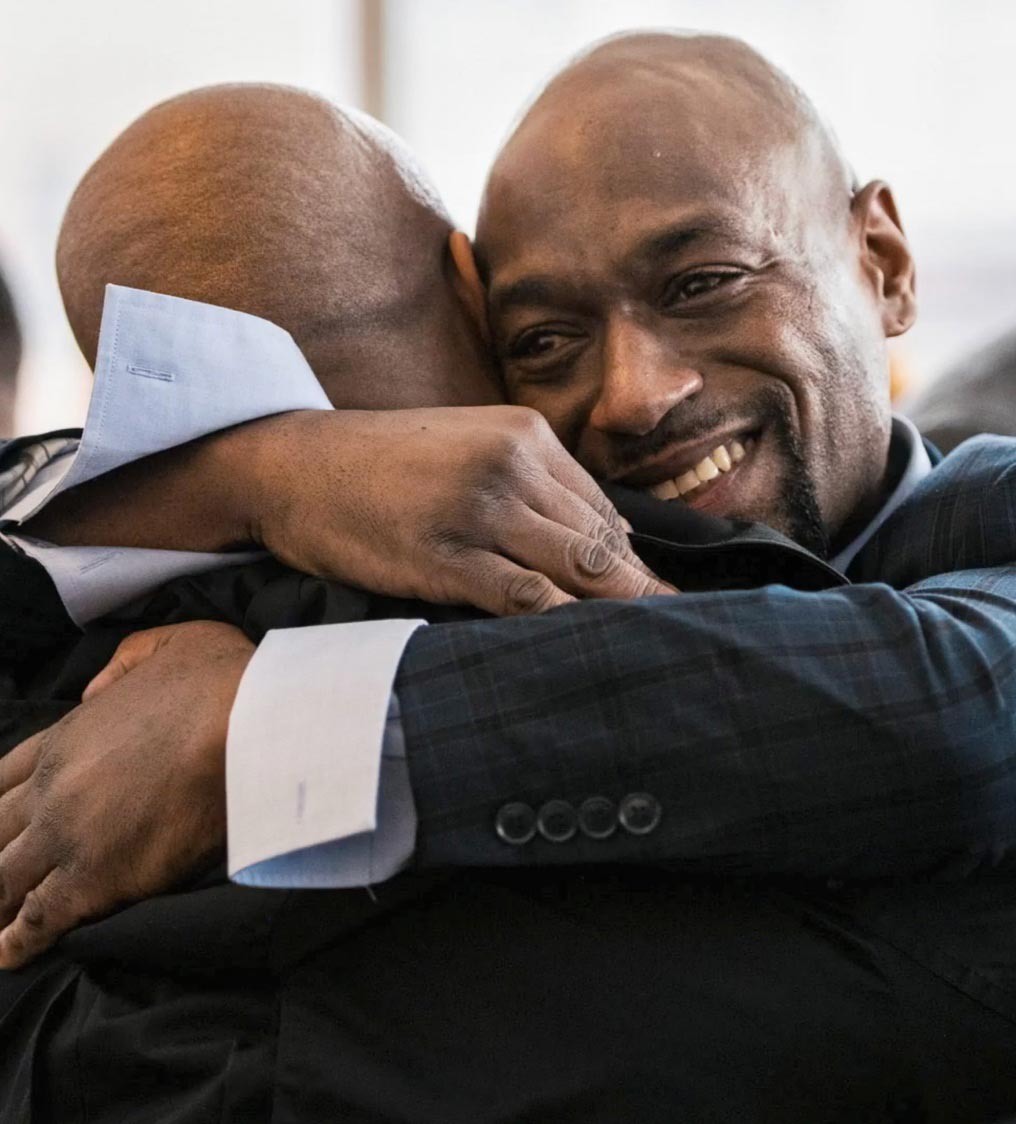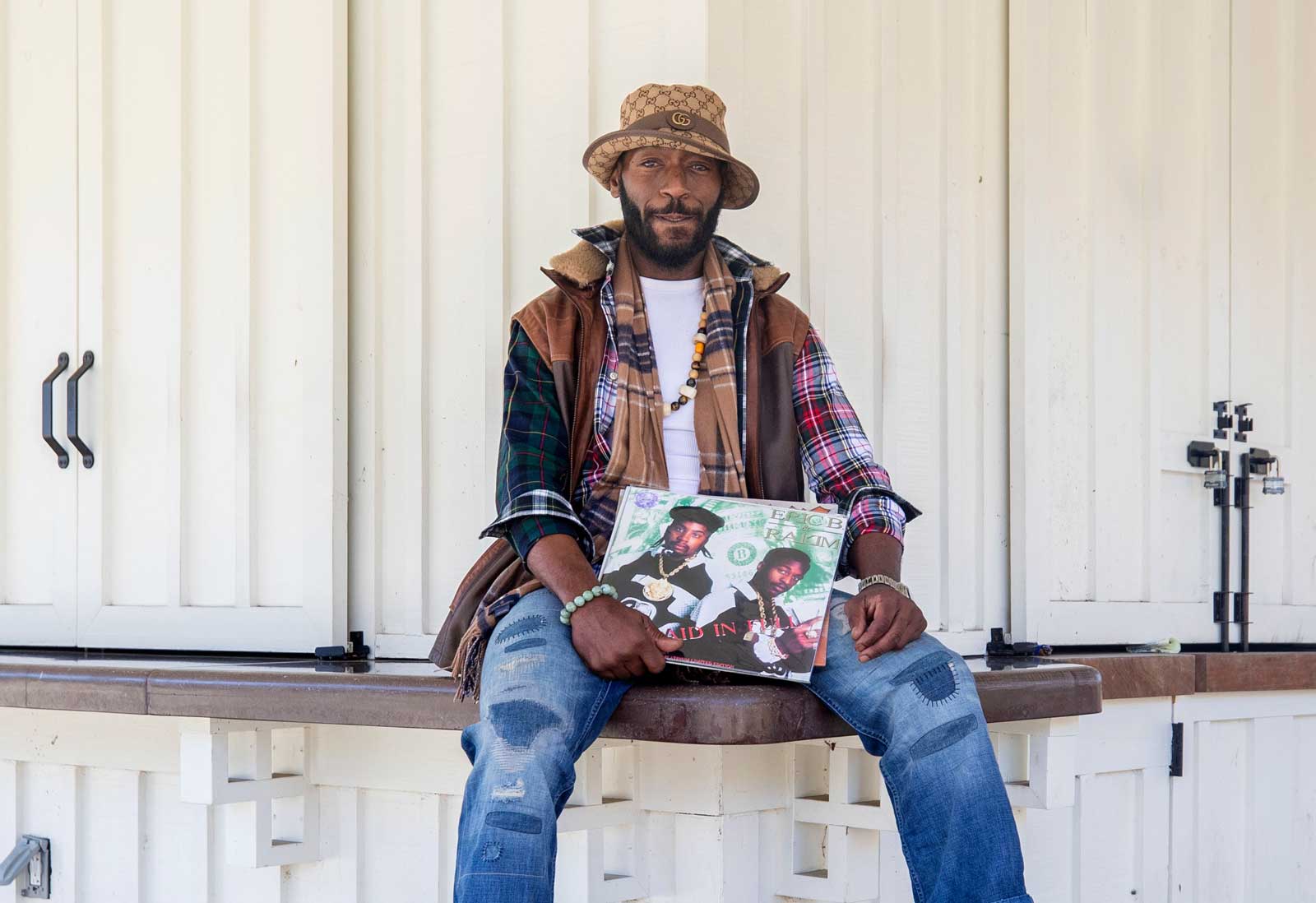 Leave a Reply
Thank you for visiting us. You can learn more about how we consider cases here. Please avoid sharing any personal information in the comments below and join us in making this a hate-speech free and safe space for everyone.