Central Park Five Tragedy Reframed in Netflix Series "When They See Us"
Watch the Ava DuVernay-directed story on Netflix and learn more about how the legal system and media robbed five innocent teens of their presumption of innocence and so much more.
By Innocence Staff 05.24.19
The media and the general public—both in New York City and beyond—instantly believed these five black and Latino youth were guilty of the crime without giving them a fair chance of proving their innocence. Following a media frenzy in which they were described as a gang "wilding," assaulting people in the park, they were convicted despite inconsistent confessions, DNA evidence exclusion and a lack of other evidence connecting them to the crime scene.
"Since the day we were wrongfully arrested, others controlled the story about us without ever seeing us," Salaam, now an Innocence Project board member, said before presenting When They See Us director Ava DuVernay with the Freedom and Justice award at the 2019 Innocence Project gala.
"The prosecutors, the police, the media, the people of New York …. Donald Trump—they created a lie that suited them and erased us. For 30 years, we've fought to take back our story. Now, through Ava DuVernay, we see it brought to life for a whole new world to see."
Since all five men were exonerated by DNA evidence in 2002, their case has illuminated police coercion tactics with young people, youth vulnerability to false confessions, and the profound dangers of media bias and racial profiling.
We encourage you to watch the series now out on Netflix, and learn more below about McCray, Richardson, Santana, Salaam and Wise and the legal system failures that contributed to their wrongful convictions and continue to deny the presumption of innocence to many young black and Latino youth today.
BET Honors the Exonerated Five at Award Ceremony 
Antron McCray
Time served: Over 6 years
Played by: Caleel Harris and Jovan Adepo
Antron McCray lives in Georgia with his family. In a recent CBS interview he shared that he still has not forgiven his father, who convinced him to falsely confess to police about his involvement in the case after the 10-hour interrogation. As a result, the biggest lesson he learned from the ordeal is the importance of "truth."
"I preach to my kids, 'Just tell the truth. Be true to who you are,'" he said. "Honestly, the last time I lied, got me seven-and-a-half years for something I didn't do."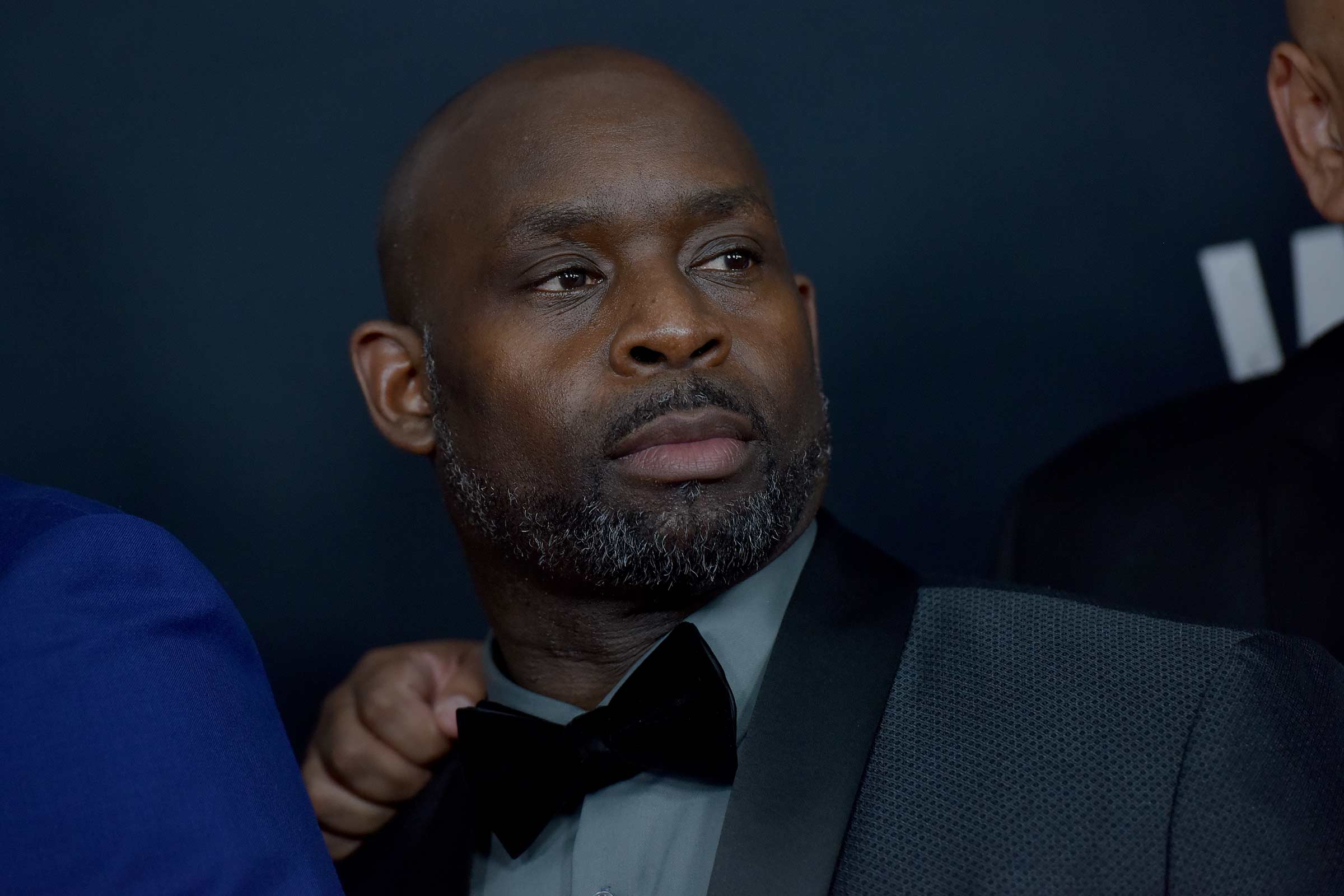 "Just tell the truth. The last time I lied got me seven and a half years for something I didn't do."
Antron McCray attends When They See Us World Premiere at The Apollo Theater in New York, NY, May 20, 2019. (Photo by Anthony Behar/Sipa USA)(Sipa via AP Images)
Kevin Richardson
Time served: Over 6 years
Played by: Asante Blackk and Justin Cunningham
Kevin Richardson lives in New Jersey with his family. He has been an outspoken and passionate advocate for legal reform to prevent wrongful conviction. In New York, along with Santana and Salaam, he has been a leading voice in helping pass mandatory recording of interrogations and eyewitness identification reforms.
Watch Richardson and Barry Scheck at Google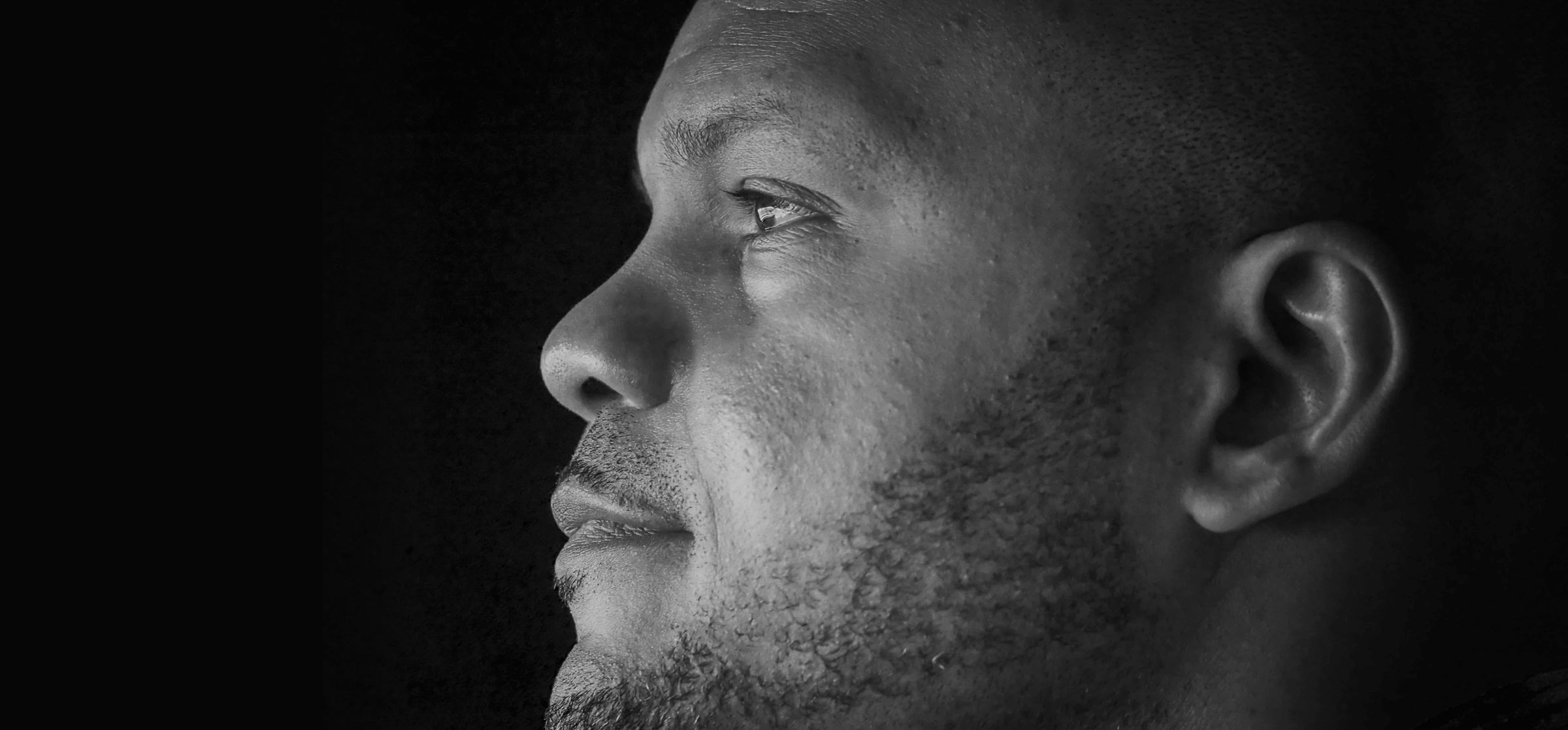 " I felt like a newborn baby after I was released."
Kevin Richardson at the Innocence Network Conference in Atlanta, Georgia, in April 2019. Photo by Lacy Atkins.
Dr. Yusef Salaam
Time served: 6 years, 8 months
Played by: Ethan Herisse and Ethan Chalk
Yusef Salaam, father of 10, is a motivational speaker and current Innocence Project board member who travels the world to educate people on the the systemic failures of the U.S. legal system and youth vulnerability in legal proceedings. Along with Santana and Richardson, he has been a leading voice in helping pass mandatory recording of interrogations and eyewitness identification reforms in New York. In 2016, President Barack Obama presented Dr. Salaam with a Lifetime Achievement Award.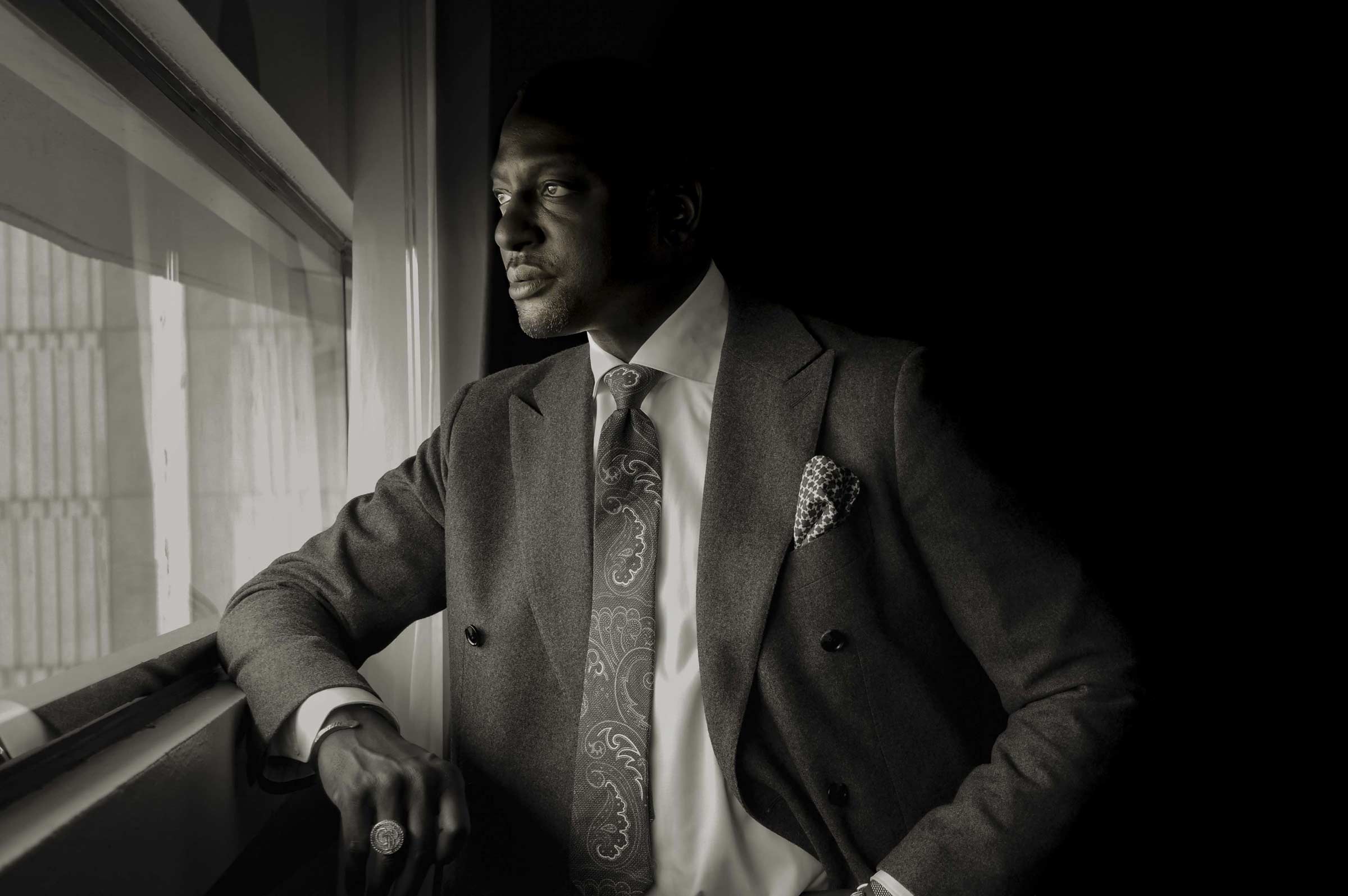 "The world needs us and there's still goodness in people."
Yusef Salaam at the Innocence Network Conference in Atlanta in April 2019. Photo by Lacy Atkins.
Raymond Santana
Time served: Over 6 years
Played by: Freddy Miyares and Marquis Rodriguez
Raymond Santana is an activist, entrepreneur and public speaker. According to a May 2019 "Breakfast Club" interview with Ava DuVernay, Santana inspired the director to tell the Central Park Five story. Following the success of her film Selma, he tweeted a suggestion that she make their story her next project.
[email protected] what's your next film gonna be on?? #thecentralparkfive #cp5 #centralpark5 maybe???? #wishfulthinking #fingerscrossed

— The Central Park 5 (@santanaraymond) April 21, 2015

In 2018, Santana launched the clothing line Park Madison NYC, named after the cross streets of his childhood home on 111th Street in Harlem. Along with Richardson and Salaam, Santana has been a leading voice in helping pass mandatory recording of interrogations and eyewitness identification reforms in New York.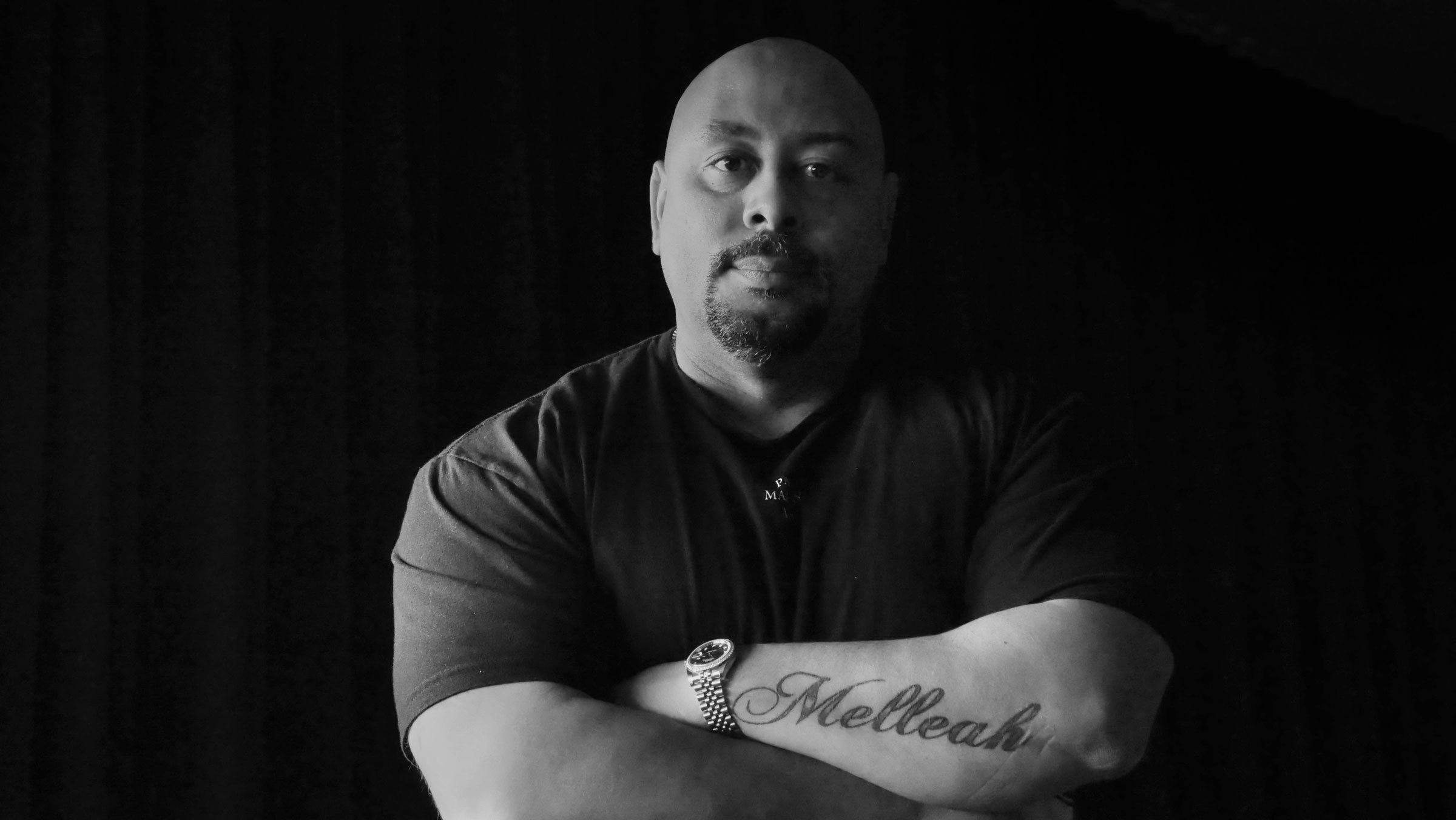 "We still don't know how to put our lives fully back together. It's a struggle every day."
Raymond Santana at the Innocence Network Conference in Atlanta in April 2019. Photo by Lacy Atkins.
Korey Wise
Time served: 12 years
Played by: Jharrel Jerome
Korey Wise was the oldest of the group wrongfully arrested in this case. At only 16, he was remanded to New York's notorious Rikers Island, and after being wrongfully convicted, spent 12 years—the longest sentence among the group—of his life in prison. Today, Wise lives in New York City where he is an avid public speaker and advocate for criminal justice reform. In 2015, the Colorado Innocence Project was renamed the Korey Wise Innocence Project in recognition of his generous financial support.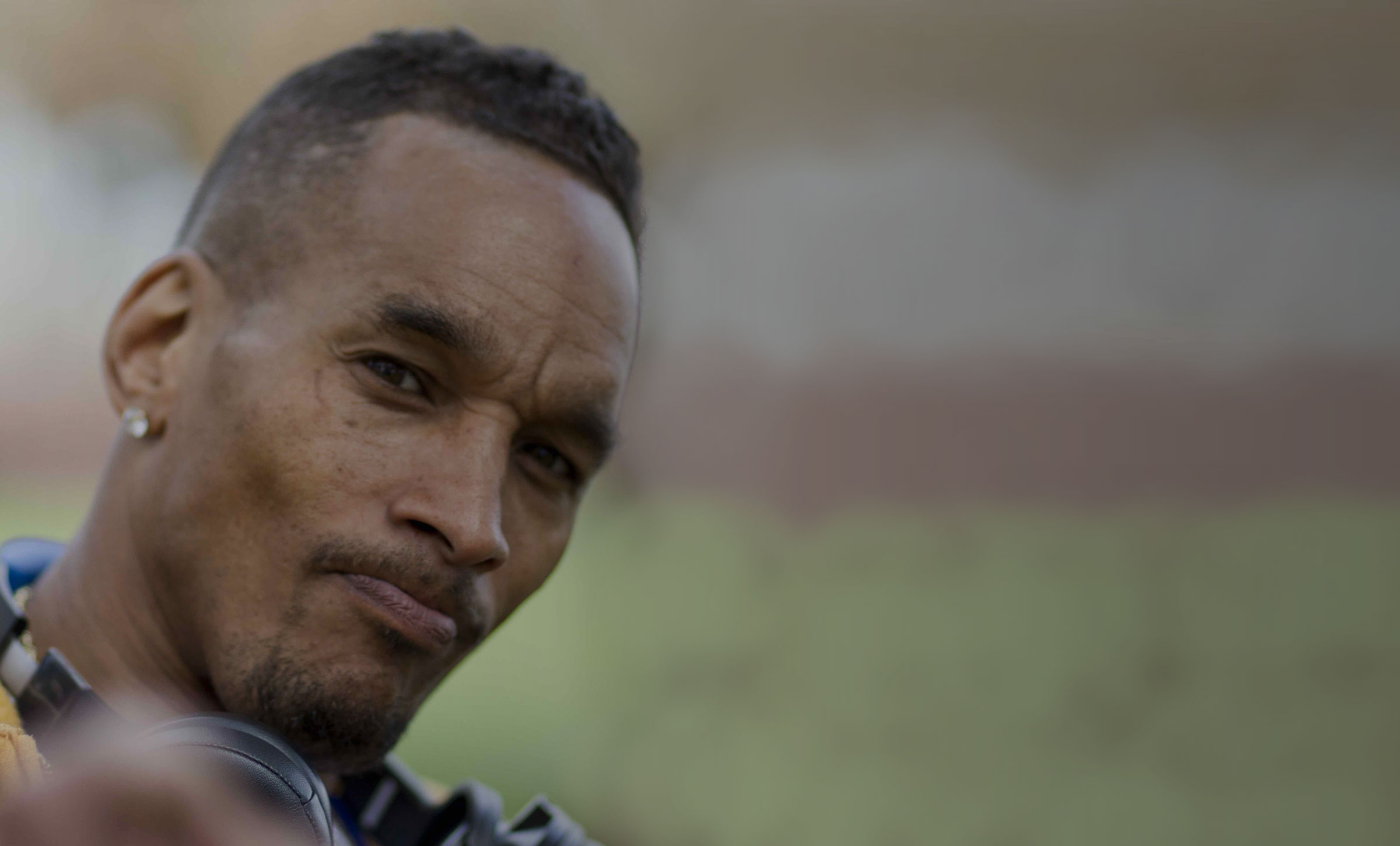 "The detectives just saw a lottery ticket and they ran with it."
Photo of Korey Wise at the Innocence Network Conference in San Diego, California, in April 2017. Photo by Erin G. Wesley.
The crime
On the night of April 19, 1989, a 28-year-old white woman jogging in New York's Central Park was brutally attacked and raped. She was found unconscious and when she recovered she had no memory of the assault. Police investigations of the assault focused on a group of black and Latino minors identified during a wide sweep of young people in the park.
Police interrogation and false confessions
After prolonged periods of police interrogation, Richardson, McCray, Santana and Wise gave videotaped confessions. At the time, the defendants were between 14 and 16 years of age. 
The trials
The confessions were presented as evidence, even though the statements differed in the details provided around the time and location of the attack, as well as the description of those who committed the rape. At trial, the prosecutors also presented evidence of a hair found on the victim, and argued that it was "similar" to Kevin's hair "to a reasonable degree of scientific certainty." Hair microscopic evidence is unreliable. In fact, we now know that erroneous microscopic hair analysis contributed to about 20% of the nation's more than 360 wrongful convictions that were later overturned by DNA evidence.

Despite the inconsistencies in the confessions and paucity of other evidence against them, in 1990 all five teenagers were convicted of charges stemming from the attack.
The 2002 confession of Matias Reyes
In early 2002 Matias Reyes, who was imprisoned for murder and rape, encountered Korey Wise in prison. Feeling guilty that Wise was still wrongfully imprisoned for the crime against the Central Park jogger, Reyes eventually confessed that he alone was responsible for the attack. "It was the right thing to do," Reyes said about his confession.
Reyes had attacked and attempted to rape a woman in Central Park just two days before the jogger attack. Based on a description from the victim that the attacker had stitches on his chin, police investigated local hospitals and identified the name Matias Reyes, but he was not apprehended at the time, and police never connected that attack with the jogger assault just two days later. Reyes was eventually apprehended after an August 1989 rape, at which time he confessed to several sexual assaults, including the rape and murder of a pregnant woman. His role in the Central Park Five attack was not revealed until his confession 13 years later.
Exoneration and settlement
The evidence from the crime was subjected to DNA testing and matched Reyes, who was already serving a life sentence for multiple rapes.
On December 19, 2002, on the recommendation of the Manhattan district attorney, the convictions of the five men were overturned. One year later, they sued New York City for malicious prosecution, racial discrimination and emotional distress.
In 2014, they settled with the city for $41 million. That same year, all five defendants filed a $52 million claim with the New York Court of Claims. McCray settled for $600,000.
Kevin Richardson, Raymond Santana, and Yusef Salaam at the Innocence Network Conference in Atlanta. April 2019. Photo by Lacy Atkins.
Professor Saul Kassin explain why people falsely confess
Dr. Saul Kassin explains how interrogation techniques can cause innocent people to falsely confess to crimes they didn't commit.
Leading reform victories in New York
"The passage of the 2015 law in New York State mandating the electronic recording of custodial interrogations would not have been possible without the robust advocacy of the very five men who had been victimized by the failure to record the entire interrogations in their case," said Rebecca Brown, Director of Policy for the Innocence Project.
"No one in the legislature could ignore their resounding message and it was their voices that provided the drumbeat for systemic reform."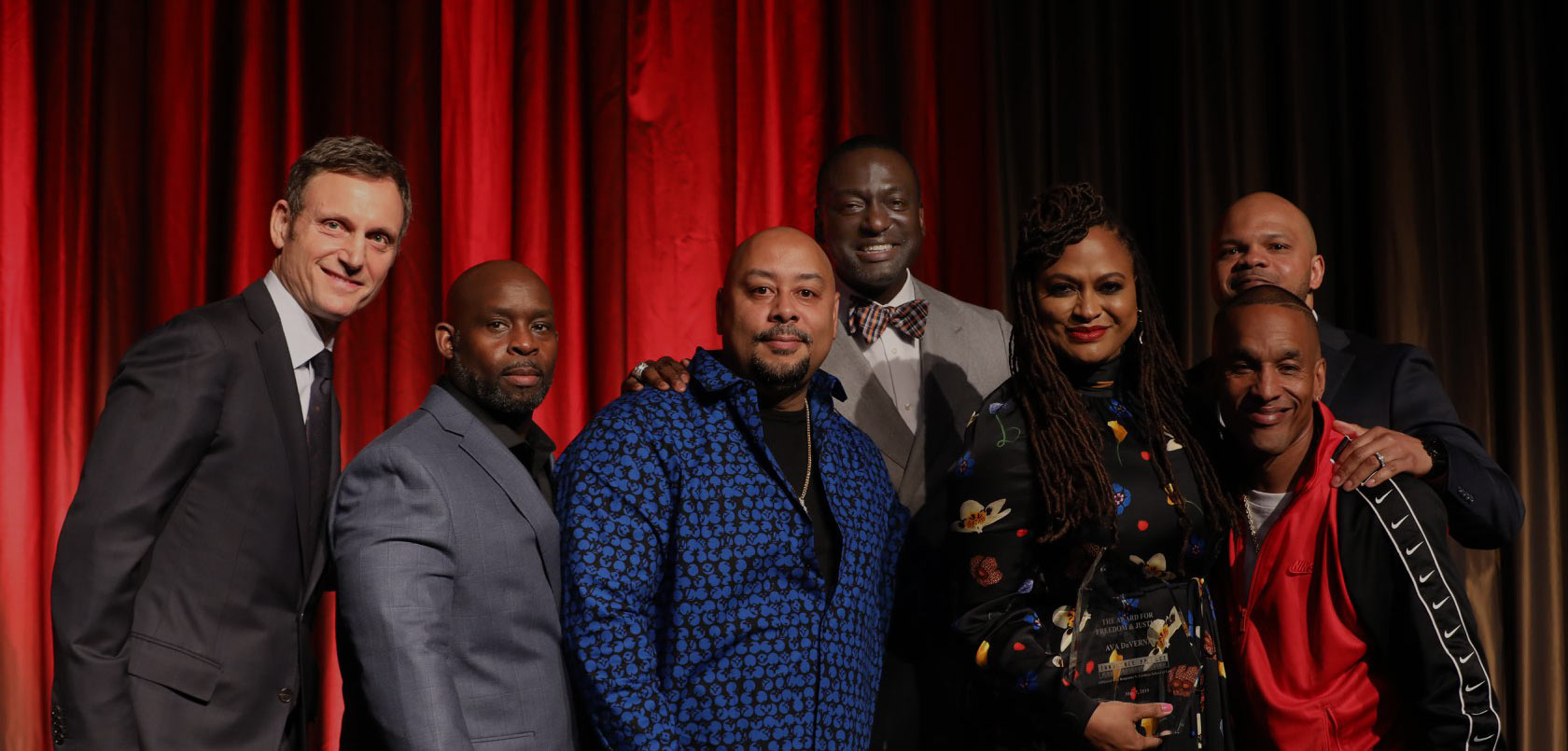 "The film we've made is a love letter to the marginalized, criminalized, and those set aside. "
Contact Us For questions or suggestions related to the upcoming conference or feedback on last year's, please email us at ...
Events
03.28.23