Verneal Jimerson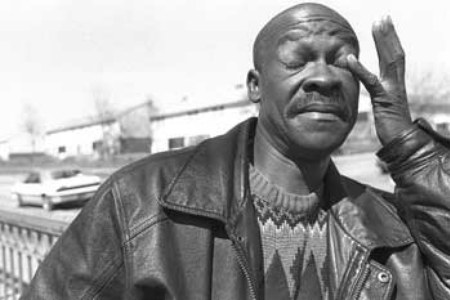 Verneal Jimerson was sent to death row in 1985 in connection with a 1978 Chicago murder. He was convicted and sentenced as one of the "Ford Heights Four" — a group of four young African American men who were exonerated eighteen years after they were convicted. The other three men convicted for this crime were Kenneth Adams, Willie Rainge, and Dennis Williams.
In 1978, a young couple was murdered, the young woman raped as well, after being abducted from a gas station where the young man worked. Adams, Rainge, Williams, and Jimerson were placed at the scene by Paula Gray, a supposed eyewitness to the crime who claimed to have been in the abandoned house where the couple was later found. Gray later recanted and the charges against Jimerson were dropped, but in 1985, she again adopted her original story and implicated Jimerson. She had been convicted as an accomplice and for perjury due to her recantation. Wanting to secure her own release, she agreed to be a witness for the prosecution when Dennis Williams won a new trial in 1985.
Charges were filed against Jimerson at this time. The analyst called to testify failed to exclude Jimerson–despite the detection of A antigens when both the victim and Jimerson were type O. Instead, based on this and on Gray's testimony, Jimerson was convicted and sentenced to death. Jimerson had been offered deals to avoid prison, but he refused to testify against his friends. Kenneth Adams had been sentenced to seventy-five years, Willie Rainge to life imprisonment, and Dennis Williams to death.
The case was taken up by David Protess, Rob Warden, and a group of Protess's journalism students at Northwestern. They uncovered evidence of a witness who had tipped police to the identity of three other suspects who would later be recognized as the real perpetrators. This tip was not investigated and the information remained buried in a police file until students found it. The original investigation included an "invalid failure to exclude" suspects based on the evidence. The biological evidence from trial was subjected to DNA testing, which excluded Jimerson, Adams, Rainge, and Williams. Finally, the Northwestern team was able to locate the three other suspects. Two of them confessed to the crime.
Jimerson was granted a new trial in 1995 based on the false testimony of the state's chief witness and was released on bond. After DNA testing results and other new evidence came to light, Jimerson was finally released in June 1996.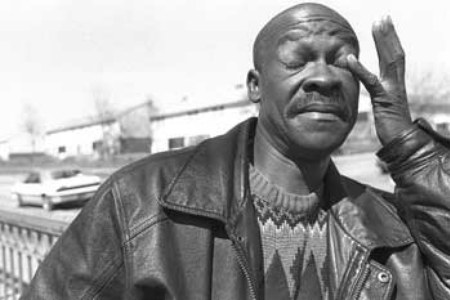 Incident Date: 05/11/1978
Conviction Date: 11/07/1985
Exoneration Date: 06/24/1996
Accused Pleaded Guilty: No
Contributing Causes of Conviction: Eyewitness Misidentification, False Confessions or Admissions, Government Misconduct, Unvalidated or Improper Forensic Science
Race of Defendant: African American
Race of Victim: Caucasian
Status: Exonerated by DNA
Alternative Perpetrator Identified: Yes
Type of Crime: Homicide-related, Sex Crimes
Forensic Science at Issue: Flawed Serology, Hair Analysis