Kenneth Adams
Time Served: 18 years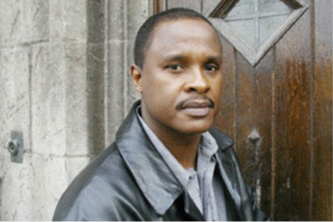 In 1978, Kenneth Adams, along with three other men who are collectively now known as the "Ford Heights Four", was wrongly convicted of rape and double homicide. Adams was sentenced to 75 years in prison; it took 18 years for DNA testing to exonerate him.
In May 1978, a recently engaged couple was abducted from a filling station close to where the man worked. The bodies of the couple were found the next day in an abandoned town house in East Chicago Heights (now Ford Heights). Both victims had been shot, and the female victim had been gang-raped.
Investigation and Trial
A false tip from a man who lived near the crime scene lead to the arrest of four men – Verneal Jimmerson, Dennis Williams, Adams, and Willie Rainge. In addition, Paula Gray, Adams' girlfriend who could neither read nor write, was brought into the police station for questioning.
After being held without legal counsel for a couple of days, Gray confessed to a grand jury that she had been present while the four men had raped the female victim. She also stated that she saw Dennis Williams shoot both victims. A month later, Gray recanted her story at a preliminary hearing, stating that she had been drugged and police had simply told her what to say. The charges against Jimerson were dropped, but Gray was then charged with murder and perjury.
Post-Conviction Investigation
In 1994, the jailhouse informant recanted his testimony, stating that he had lied about overhearing Williams and Rainge discussing how they committed the murder because prosecutors offered him a deal on the charges he was facing at the time.
With the help of David Protess, Rob Warden, and a team of journalism students from Northwestern University, the four men gained access to evidence for DNA testing. In 1996, DNA testing exonerated all four men and implicated three other men, two of whom confessed and pleaded guilty to the crimes in 1997. They also discovered that the police had been tipped to the identity of the actual perpetrators early on in the investigation, but did not pursue the lead.
Life after Exoneration
In 1999, the Ford Heights Four settled civil claims for $36 million against the police officers involved in the original investigation. It was the largest civil rights payment in United States history. Adams' share of the settlement was $8 million.
Adams now lives with his wife in a south suburban Chicago area.
State: Illinois
Charge: Murder, Rape
Conviction: Murder, Rape
Sentence: 75 Years
Incident Date: 05/11/78
Conviction Date: 10/01/78
Exoneration Date: 07/02/96
Served: 18 years
Race of Defendant: African American
Race of Victim: Caucasian
Status: Exonerated by DNA
Contributing Causes of Conviction: Eyewitness Misidentification, False Confessions or Admissions, Informants, Unvalidated or Improper Forensic Science
Type of Forensic Science Problem: Flawed Serology, Hair Analysis
Type of Crime: Homicide Related, Sex Crimes
Death Penalty Case: no
Accused Plead Guilty: No
The Alternative Perpetrator Identified: Yes
Share this case
Help us advocate for the innocent by sharing cases from the Innocence Project.