Texans Rally for Melissa Lucio at Cesar E. Chavez March for Justice in San Antonio
Ms. Lucio would be the first Latina executed in Texas if officials don't intervene.
03.26.22 By Innocence Staff
On Saturday, thousands of people marched in San Antonio at the 26th Cesar E. Chavez March for Justice — an annual march that pays tribute to labor and civil rights leaders Cesar Chavez and Dolores Huerta, both of whom are dear to Chicanos and organizers around the world. Among them, dozens of supporters wore "Save Melissa" t-shirts and held signs to bring attention to the case of Melissa Lucio, a Chicana from the Rio Grande Valley, who faces execution on April 27 for a crime that never occurred. If the state moves forward with her execution, she would be the first Latina in Texas history to be executed.
"Melissa is a Mexican American who was sentenced to death for a crime that never happened. It's fitting that the thousands of people who marched in Cesar Chavez's memory today, included her fight in their call for justice," said Amanda Marzullo, an attorney working with Ms. Lucio's campaign.
Last week, attorneys for Ms. Lucio filed a clemency petition to Gov. Abbott and the Texas Board of Pardons and Parole, including new evidence showing that she was wrongly convicted and condemned to die for the accidental death of her daughter.
Nearly 1,000 Texans have called Gov. Abbott and urged him to grant Ms. Lucio clemency. And this week, a bipartisan group of nearly 90 members of the state legislature have signed a letter urging the Texas Board of Pardons and Paroles and Gov. Abbott to grant clemency for Ms. Lucio because of the many doubts in her case.
"I have never seen a more troubling case than the case of Melissa Lucio," Rep. Jeff Leach said at a press conference on Thursday. "We gotta use that voice to save an innocent person."
Barring intervention from the courts, Gov. Abbott is the person who can stop Ms. Lucio's execution.
Take a look at highlights from today's rally.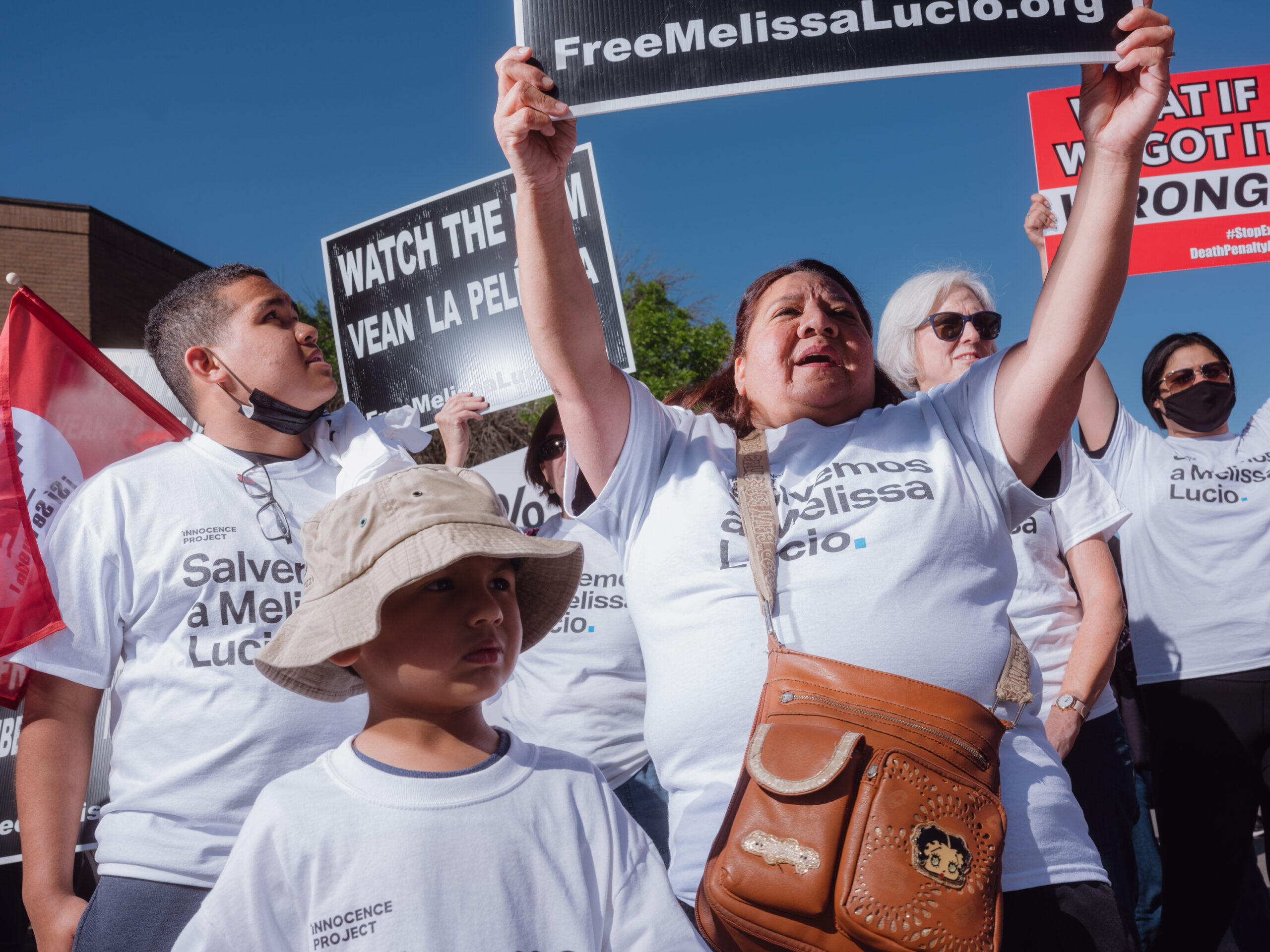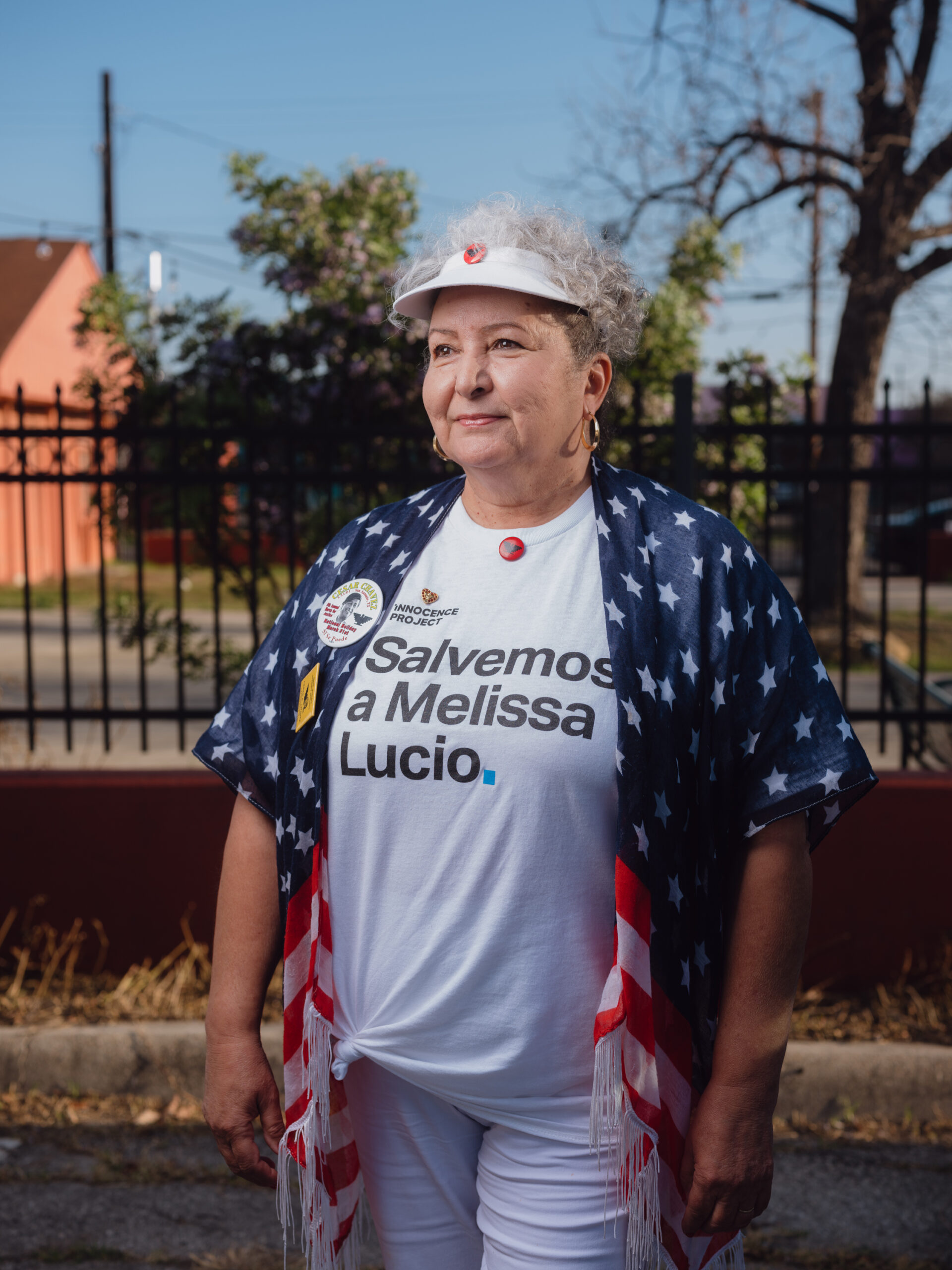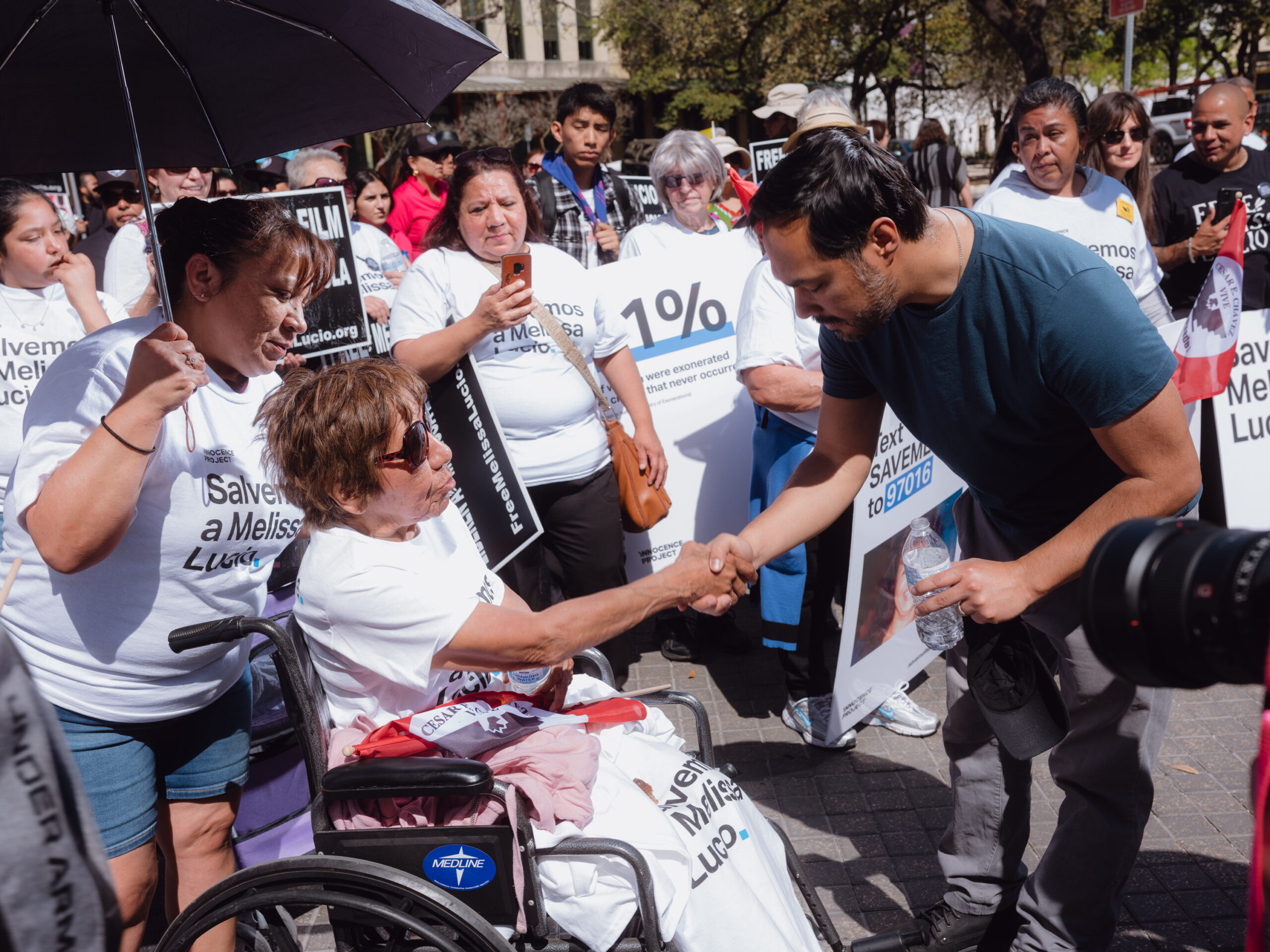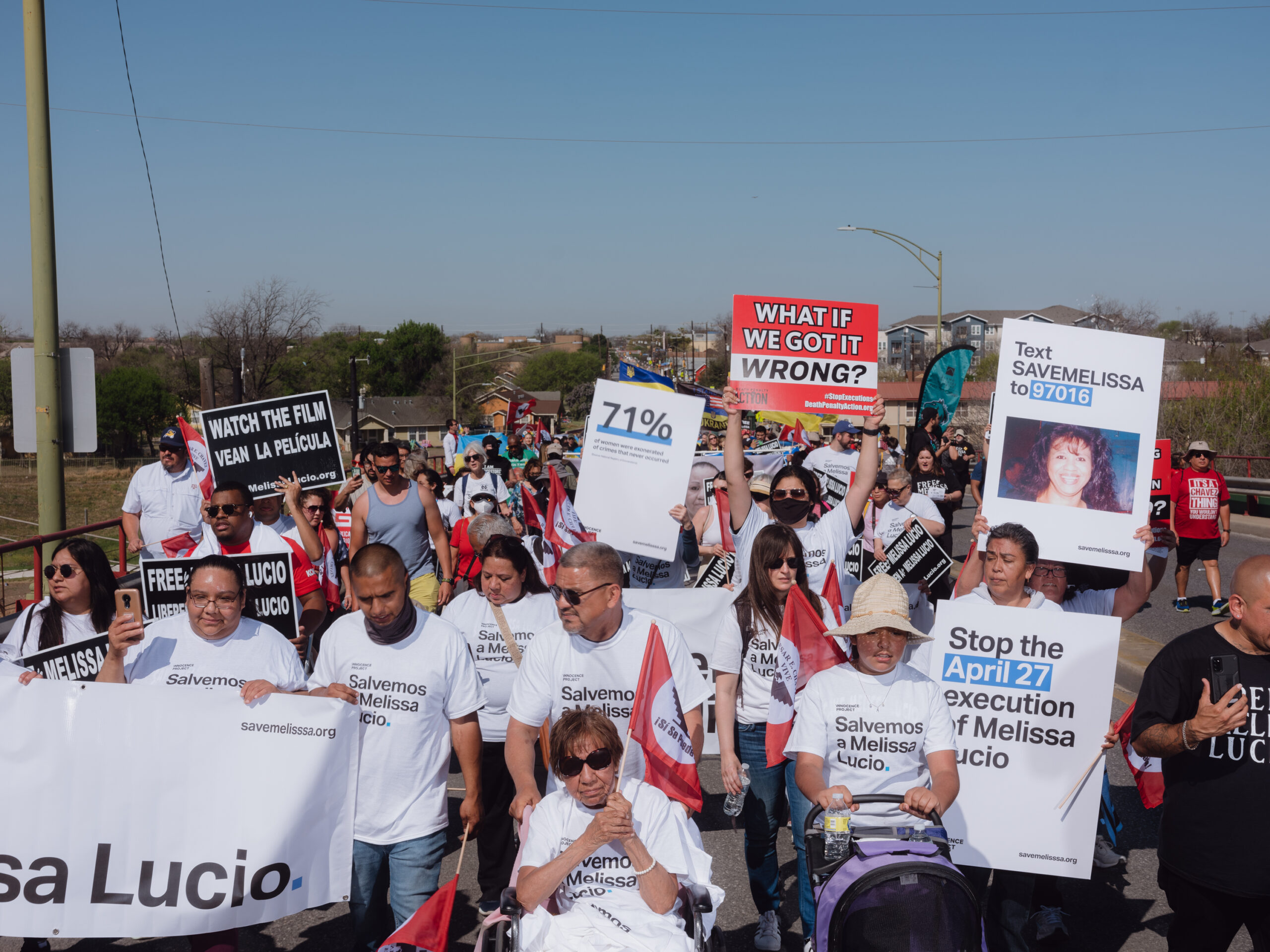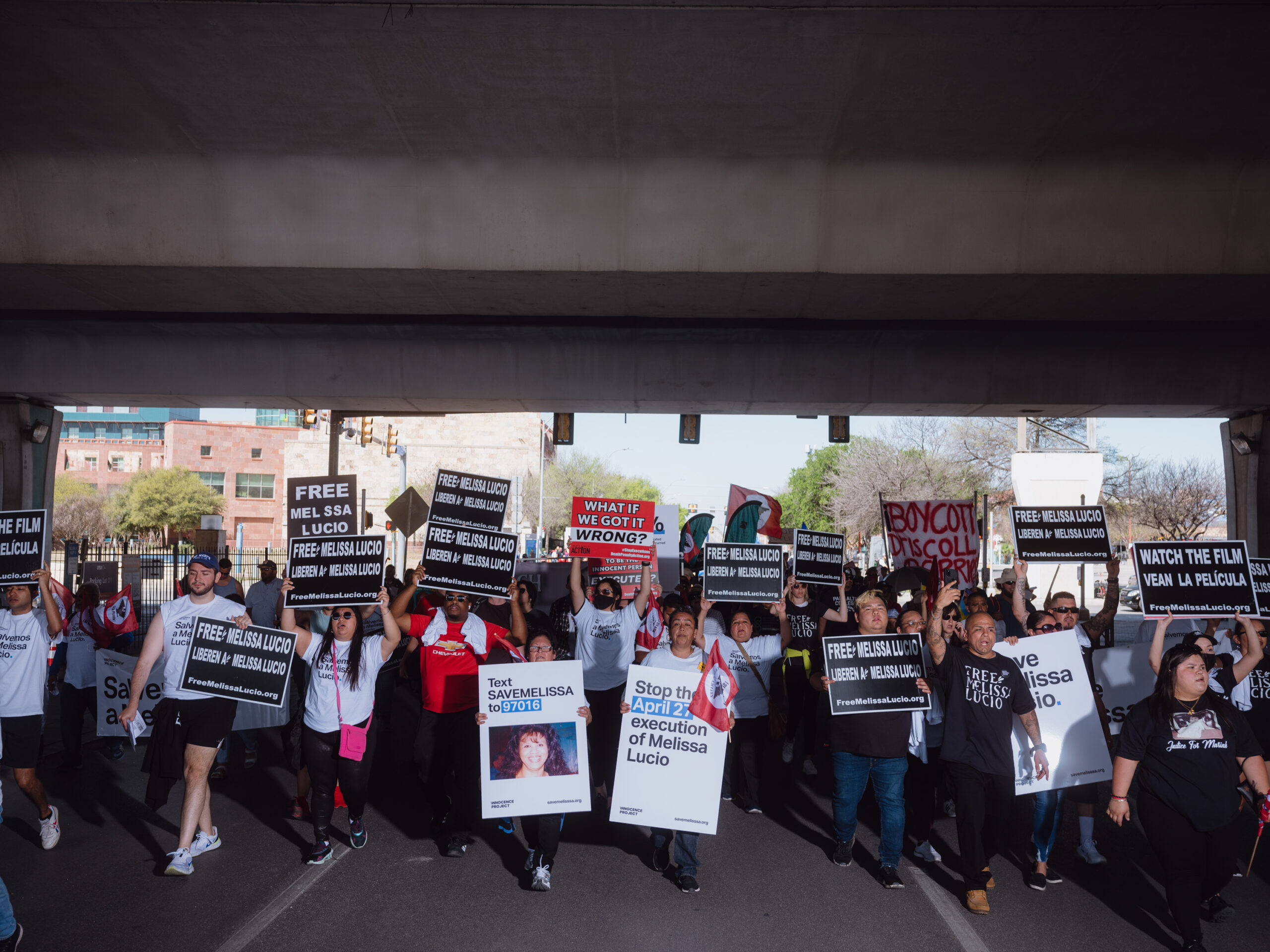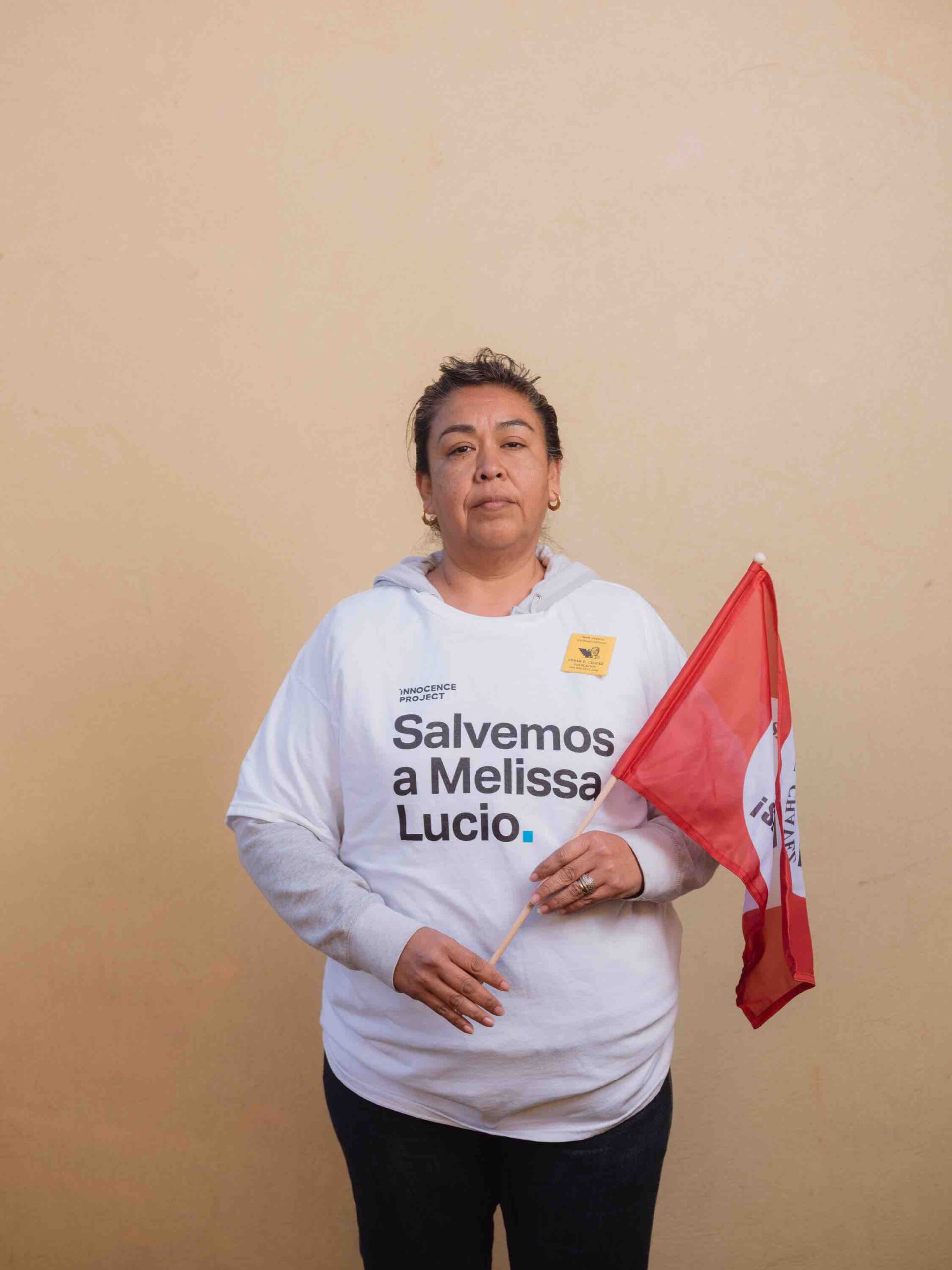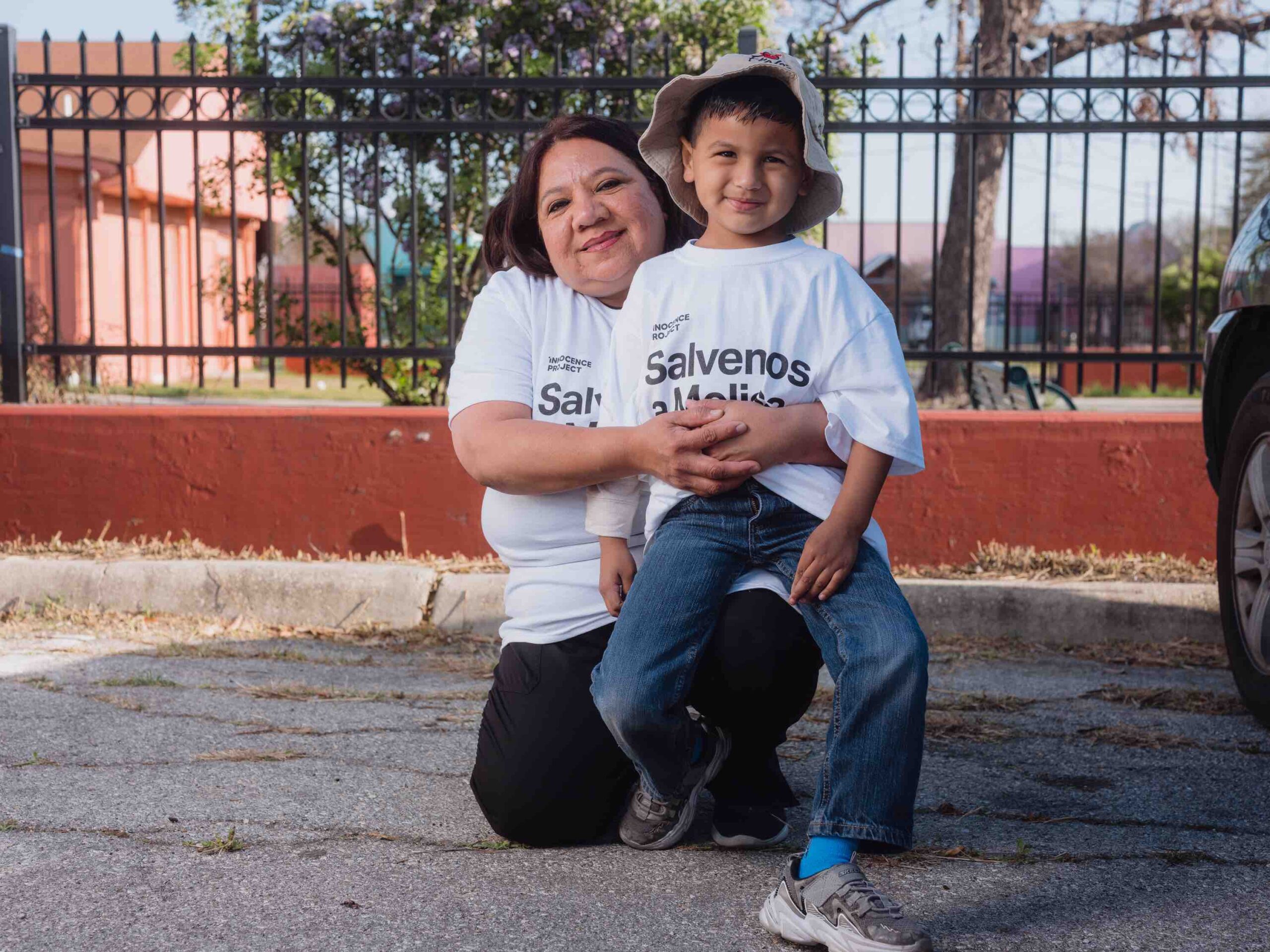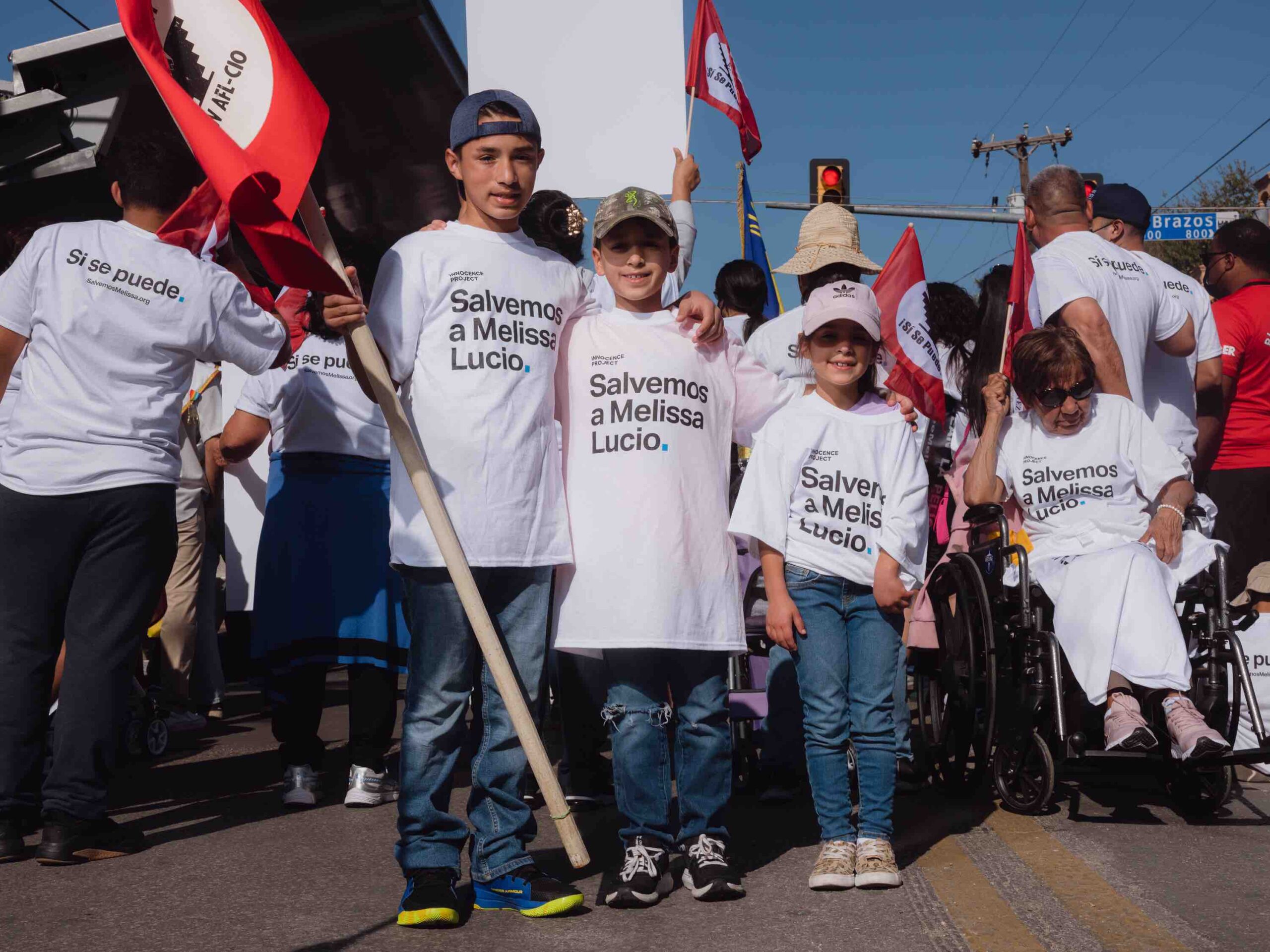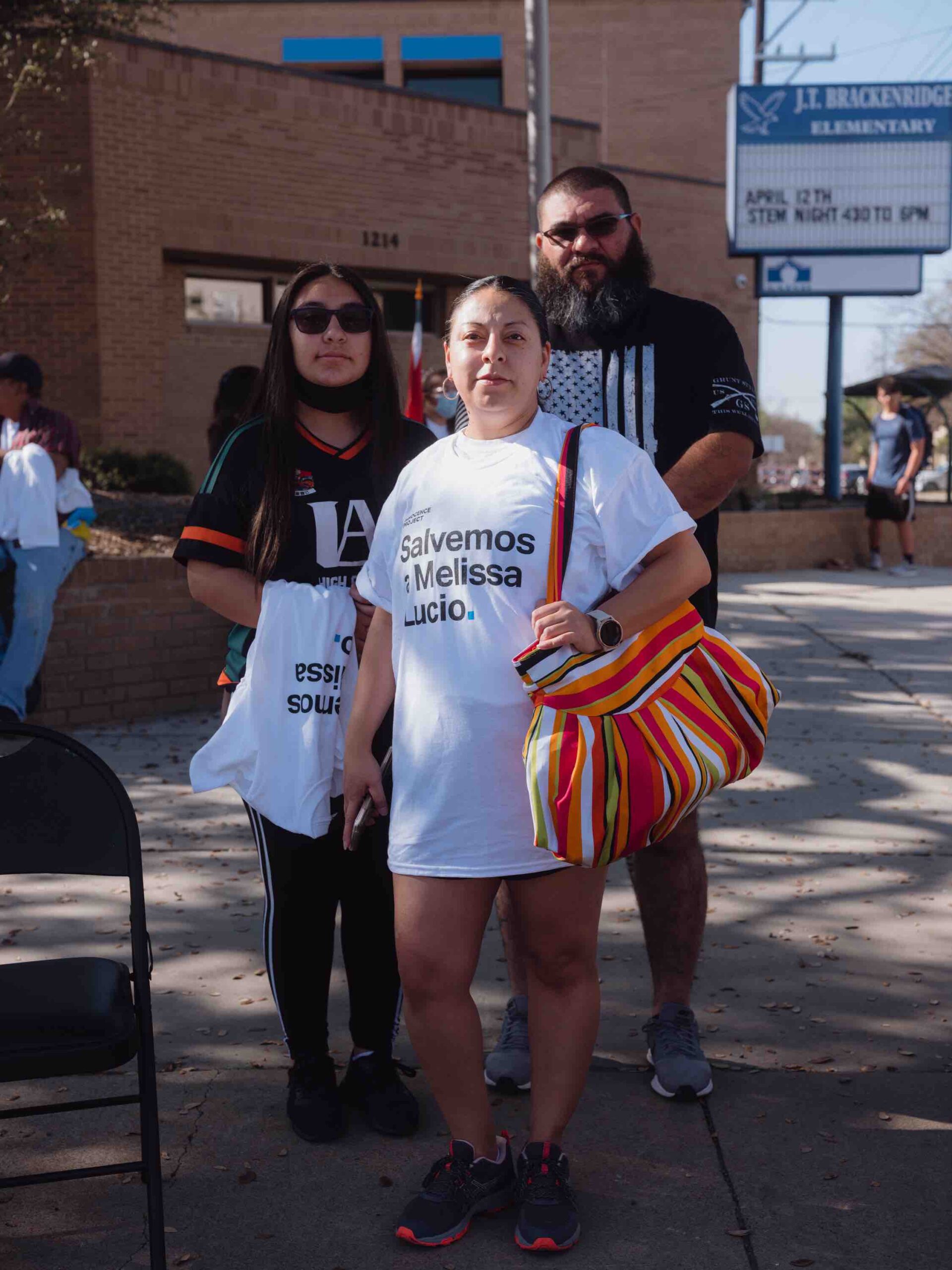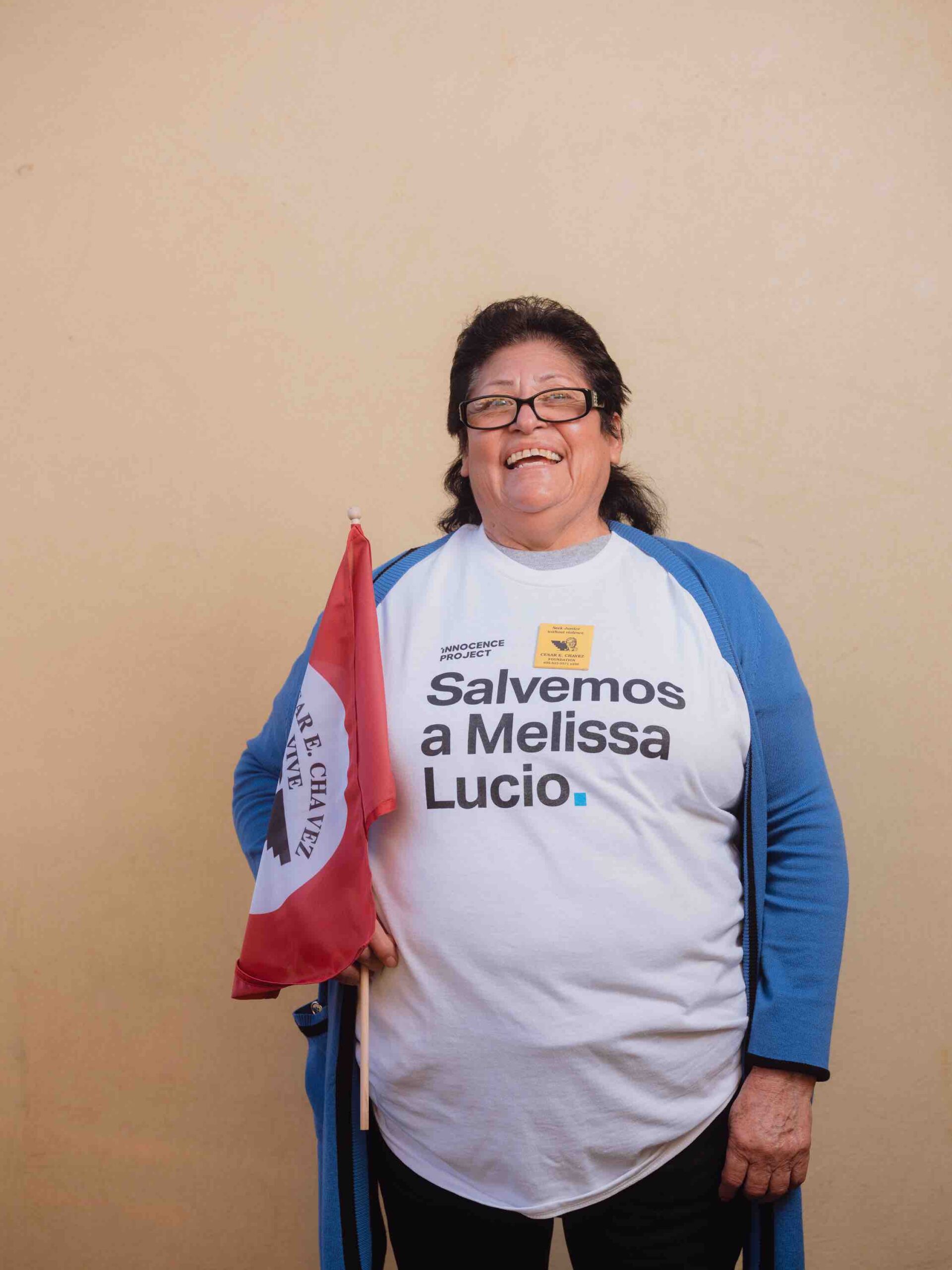 Leave a Reply
Thank you for visiting us. You can learn more about how we consider cases here. Please avoid sharing any personal information in the comments below and join us in making this a hate-speech free and safe space for everyone.