On Mother's Day, Rodney Reed's Mom Keeps Up the Fight for Justice
"This is my child's life … I'm not going to be quiet."
Sandra Reed has six sons whom, despite their being fully grown with children of their own, she still calls "my babies." But for the last 25 years, she's been unable to celebrate Mother's Day together with all of her children.
Her family hasn't been whole since 1998, when her fourth son Rodney Reed, whom she describes as "sweet and caring," was sentenced to death for a crime he has always maintained he didn't commit — the rape and murder of Stacey Stites, in Bastrop, Texas.
Mr. Reed, 55, who is Black, was convicted by an all-white jury. Mr. Reed had been in a consensual relationship with Ms. Stites, a white woman who was engaged to local police officer Jimmy Fennell at the time of her death. Mr. Fennell was the original prime suspect in the case, had a history of domestic violence, and later admitted to killing Ms. Stites while serving a prison sentence for kidnapping and assaulting a woman during his time as a police officer. Objective medical evidence supports that Ms. Stites likely died during a time when Fennell was alone with Mr. Stites.  
"This is my child's life … they are attempting to take his life on nothing. They have nothing," Ms. Reed said. 
Ms. Reed plans to spend this upcoming Mother's Day eating her favorite BBQ ribs, beans, and potato salad in the backyard, with her five sons, 14 grandchildren, and 14 great grandchildren. Though her son cannot be with her, Ms. Reed knows she'll receive a card from Rodney, who remains 200 miles away confined on death row in the Allan B. Polunsky Unit.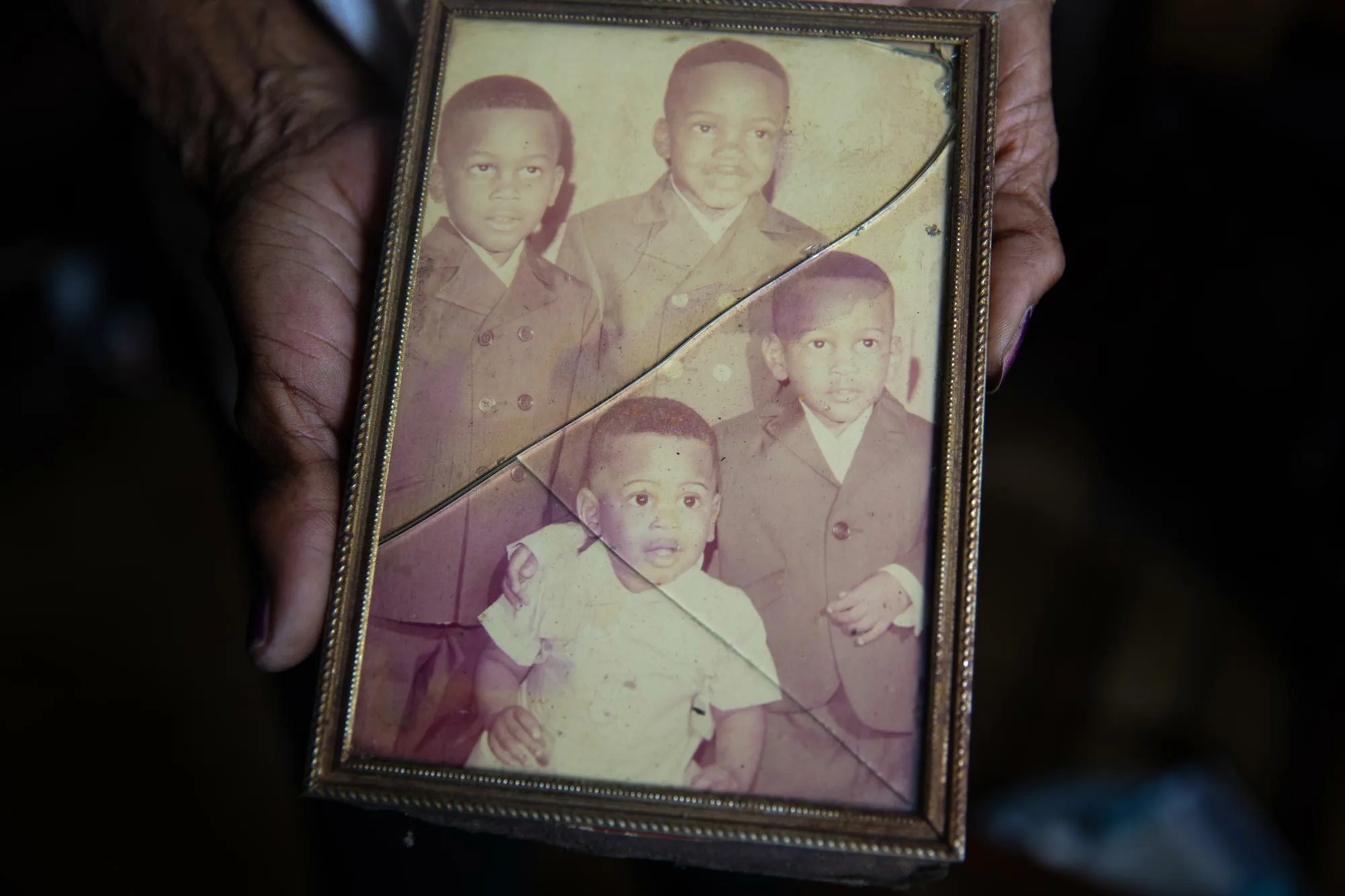 "He's very thoughtful, even right now," she said. "The whole 25 years he's been on death row, he sends Mother's Day cards, birthday cards, and for all the occasions. His father died eight years ago, and, every March 27 and Father's Day, Rodney still sends him cards. Rodney is not the person they paint him to be."
Ms. Reed described her son as "laid-back," adding that he did not like bullies and would "defend or protect the underdog" in school.
His strong innocence case has inspired a global groundswell of support from advocates, celebrities, and Texas politicians. While many have recently lent their voices to Mr. Reed's case, his mother has been his steadfast champion since the day he was arrested.
"This is my child's life…
they are attempting
to take his life
on nothing.
They have nothing."
She recalled going to see him on the day he was convicted and making a promise to fight for justice with him.
"That evening, I went to see him and, as I was sitting, he was looking at me and said, 'Mama, I didn't do it.' I said, 'I know you didn't do it, baby,' and he cried … And I said, 'Look at me.' And as we looked at each other in the eyes I told him, 'It's not going to happen,'" she said. 
Ms. Reed said, in that moment, she had faith in God that her son would not be executed.
"He and I made a pact on the glass window. We're not going to fall … and I'm going to let the world know what happened here. This is not going to be quiet. I'm not going to be quiet," she said. 
Ms. Reed, her late husband Walter, and her children have been fierce advocates for Rodney ever since. His wrongful conviction has changed all their lives, she shared.
For Rodney, she simply asks that people keep sharing his story and keep him in their prayers.
Leave a Reply
Thank you for visiting us. You can learn more about how we consider cases here. Please avoid sharing any personal information in the comments below and join us in making this a hate-speech free and safe space for everyone.