From Memphis to Martha's Vineyard, Powerful Photos of This Week's Pervis Payne Rallies
Supporters of Pervis Payne's fight for justice took to the streets in cities across the U.S.
More than 750,000 people have used their voices to support Pervis Payne's fight for justice over the past year, but on the evening of Sept. 8, Mr. Payne, who is currently incarcerated, got to see the growing campaign to help free him from death row with his own eyes.
On Wednesday, Sept. 8, #FreePervisPayne rallies were held in Tennessee — in Nashville, Memphis, Knoxville, Bolivar, Munford, and Murfreesboro — and across the country, including in New York City, Washington, D.C., Dallas, Chicago, and Martha's Vineyard.
"Wow," he said to his little sister Rolanda Holman over the phone after seeing coverage of #FreePervisPayne rallies on the local news.
For the last 33 years, Mr. Payne has maintained his innocence for the murder of a mother and her child in Millington, Tenn., but only in the last year has he received so much support. Mr. Payne said he was amazed to see people publically demonstrating their support for him.
"I am still basking in that excitement from yesterday," Ms. Holman said on Thursday. She attended the rally in Murfreesboro and was blown away to see over 40 strangers standing with her in support of her brother.
The rallies mark one year since Dr. Andre Johnson, a pastor at Gifts of Life Ministries first stood on the corner of Union Ave. and McLean Blvd. in Memphis, with signs that read "Free Pervis Payne" and "Justice for Pervis Payne" to bring attention to the case. He has continued to hold weekly demonstrations on the corner for the past year.
"We were out there when it was cold … we were out there when it was hot," Dr. Johnson said of the weekly rallies on the Power Up for Pervis livestream. "We were out there in the rain … we beared witness throughout the elements. Now, there are people all around this country that are standing on corners in their hometowns and cities … this is a movement to free Pervis Payne."
In 1987, Mr. Payne was at his girlfriend's apartment in Millington, Tenn., and went to help a person he heard in distress in a unit across the hall. He arrived to discover that Charisse Christopher and her children had been brutally attacked. Mr. Payne, who lives with an intellectual disability, was shocked by the bloody scene.
At his trial, the prosecution used racial stereotypes to portray him as a hypersexual and violent drug user who had attacked Ms. Christopher because she rejected his advances. But no evidence was presented to support any of these claims. In fact, Mr. Payne had no prior history of violence or drug abuse and did not know Ms. Christopher. Yet he was convicted and sentenced to death even though his intellectual disability makes it unconstitutional to execute him.
"I have been doing this work for more than 30 years and I know we face an uphill battle, but it is a battle that we can win," said Kelley Henry, attorney for Mr. Payne. 
In May, Ms. Henry filed a petition to have Mr. Payne's intellectual disability claim heard in court. And Judge Paula Skahan will hear his claim on Dec. 13, including listening to attorneys' arguments and expert assessments of Mr. Payne's intellectual disability.
"We are strengthened in our resolve to fight because of the righteousness of our case and the power of our supporters."
These photos capture that power.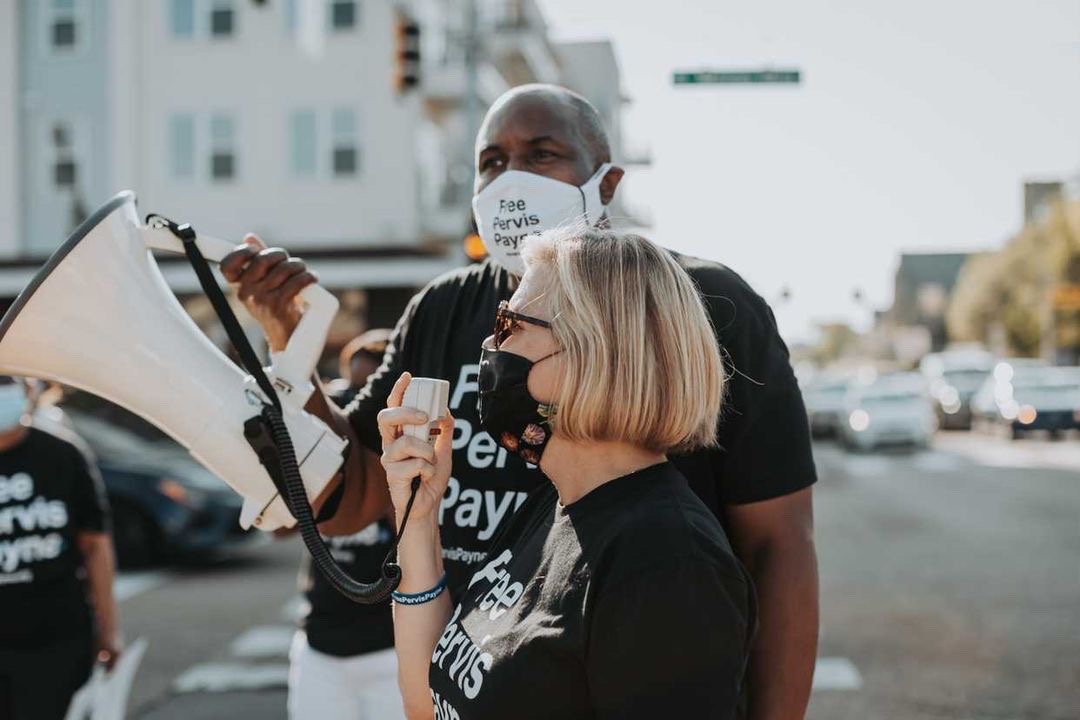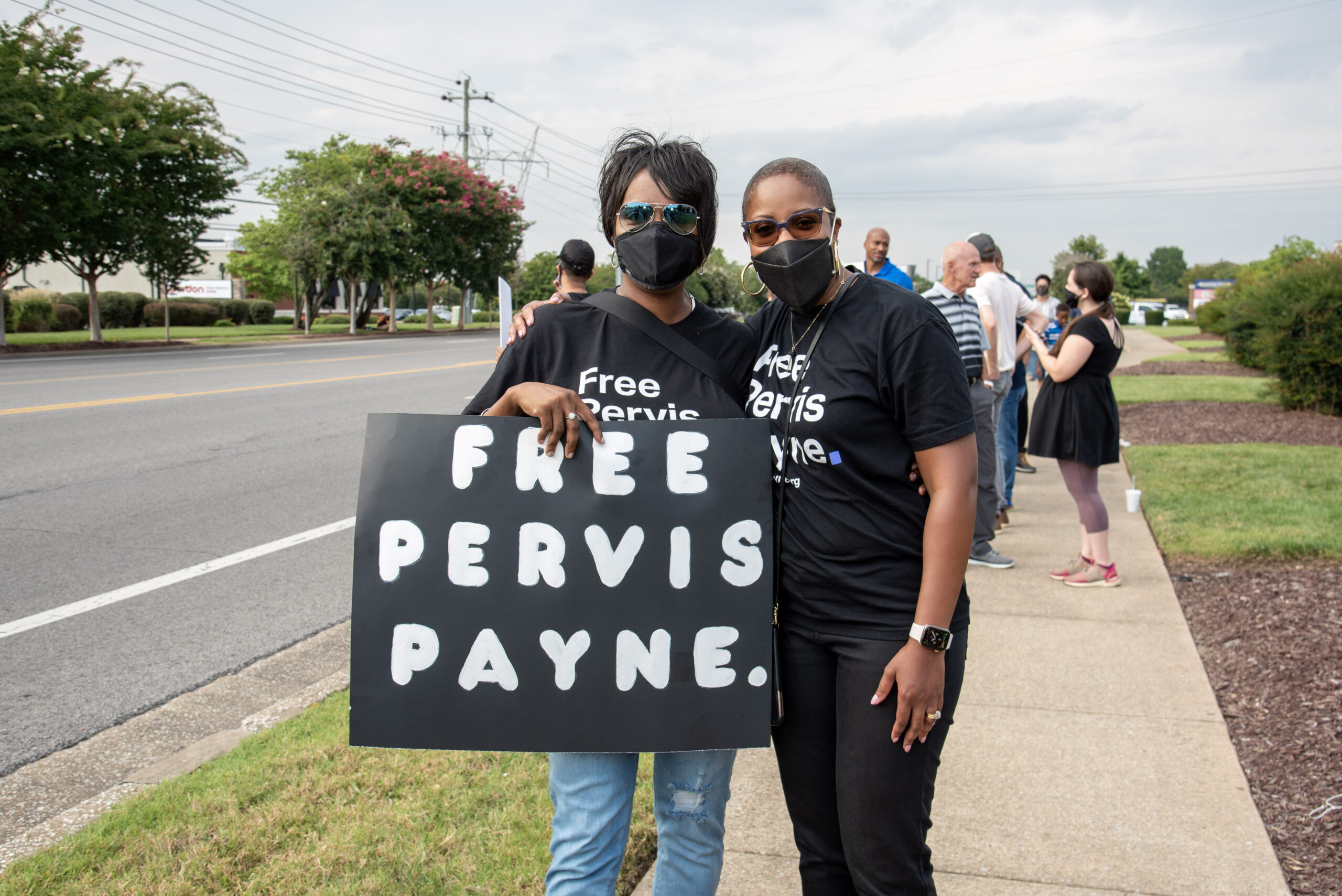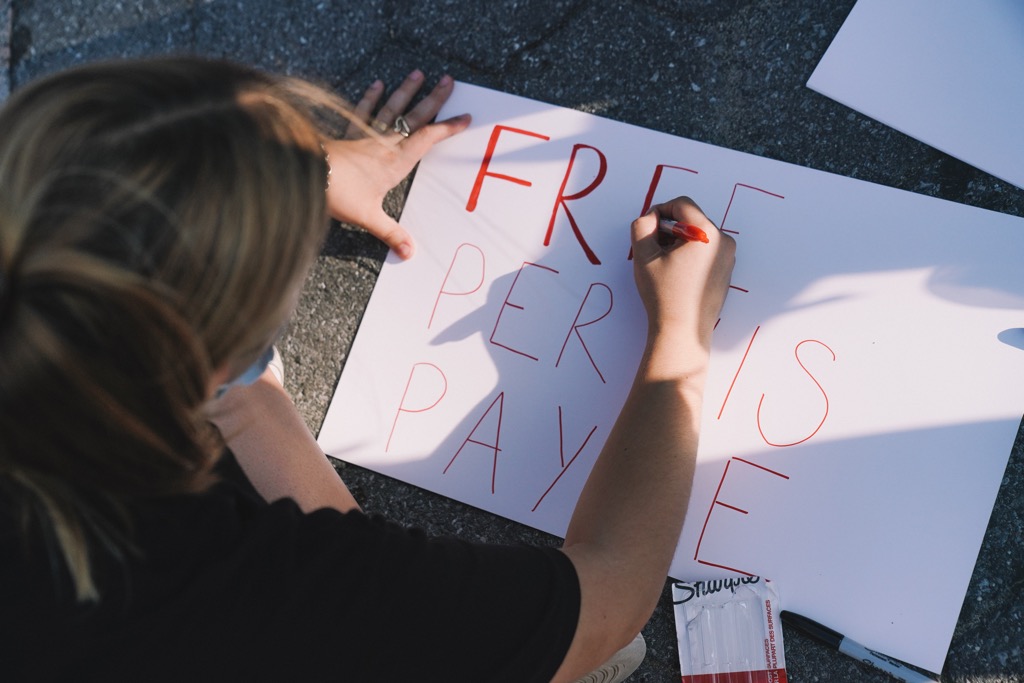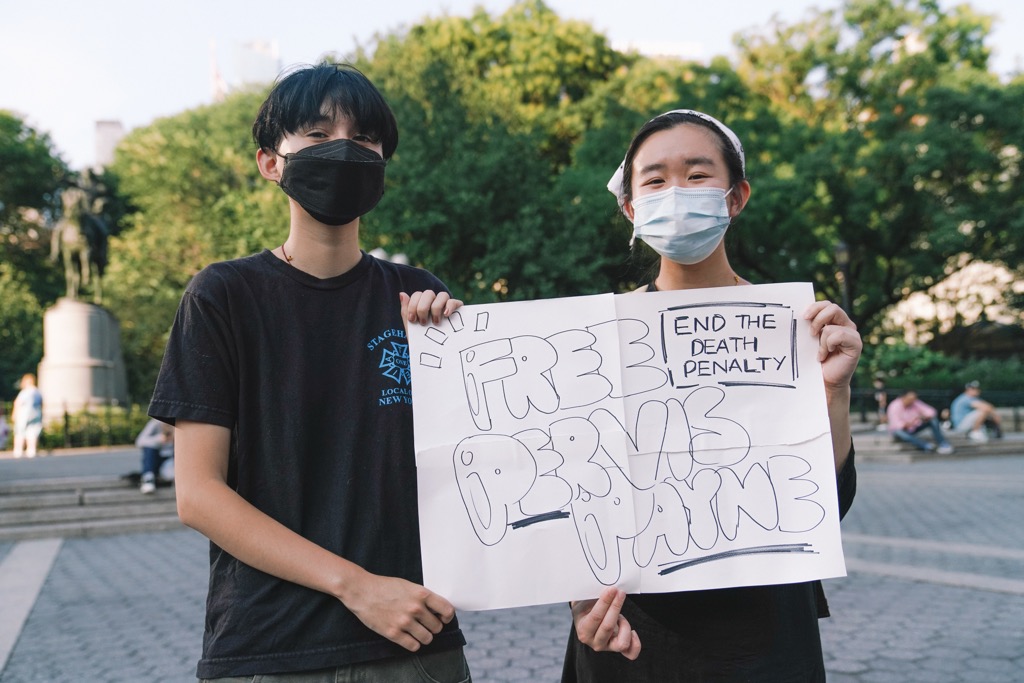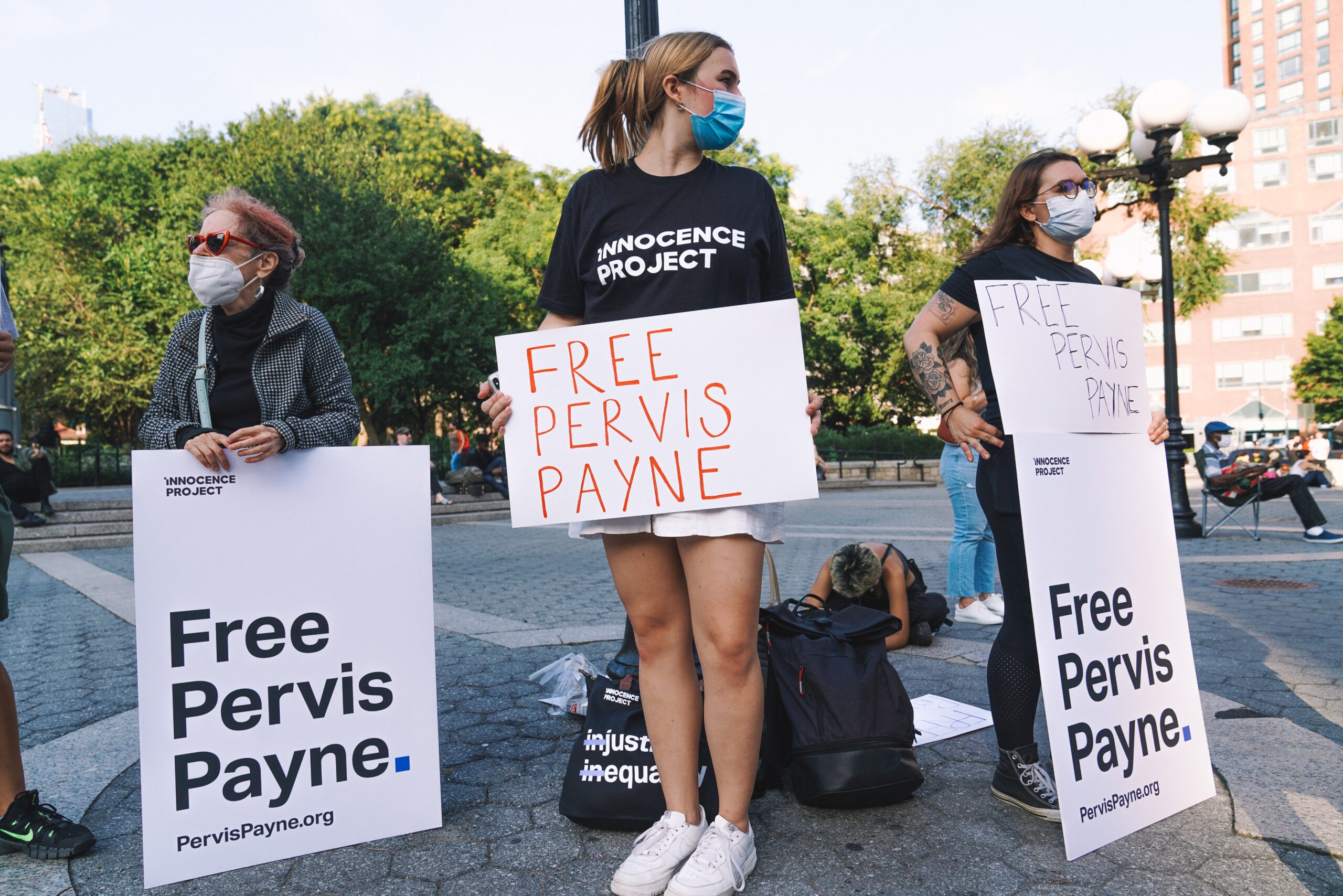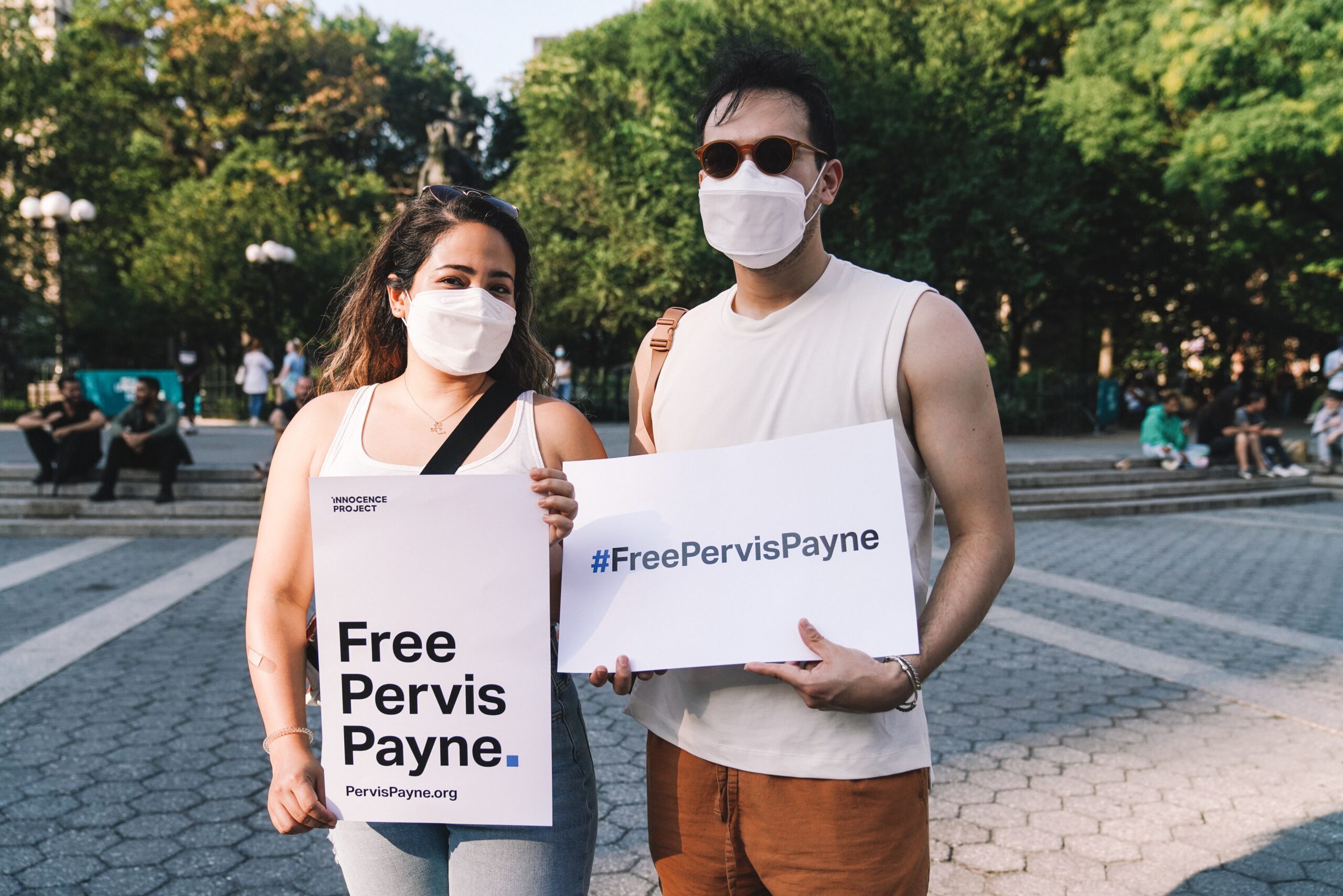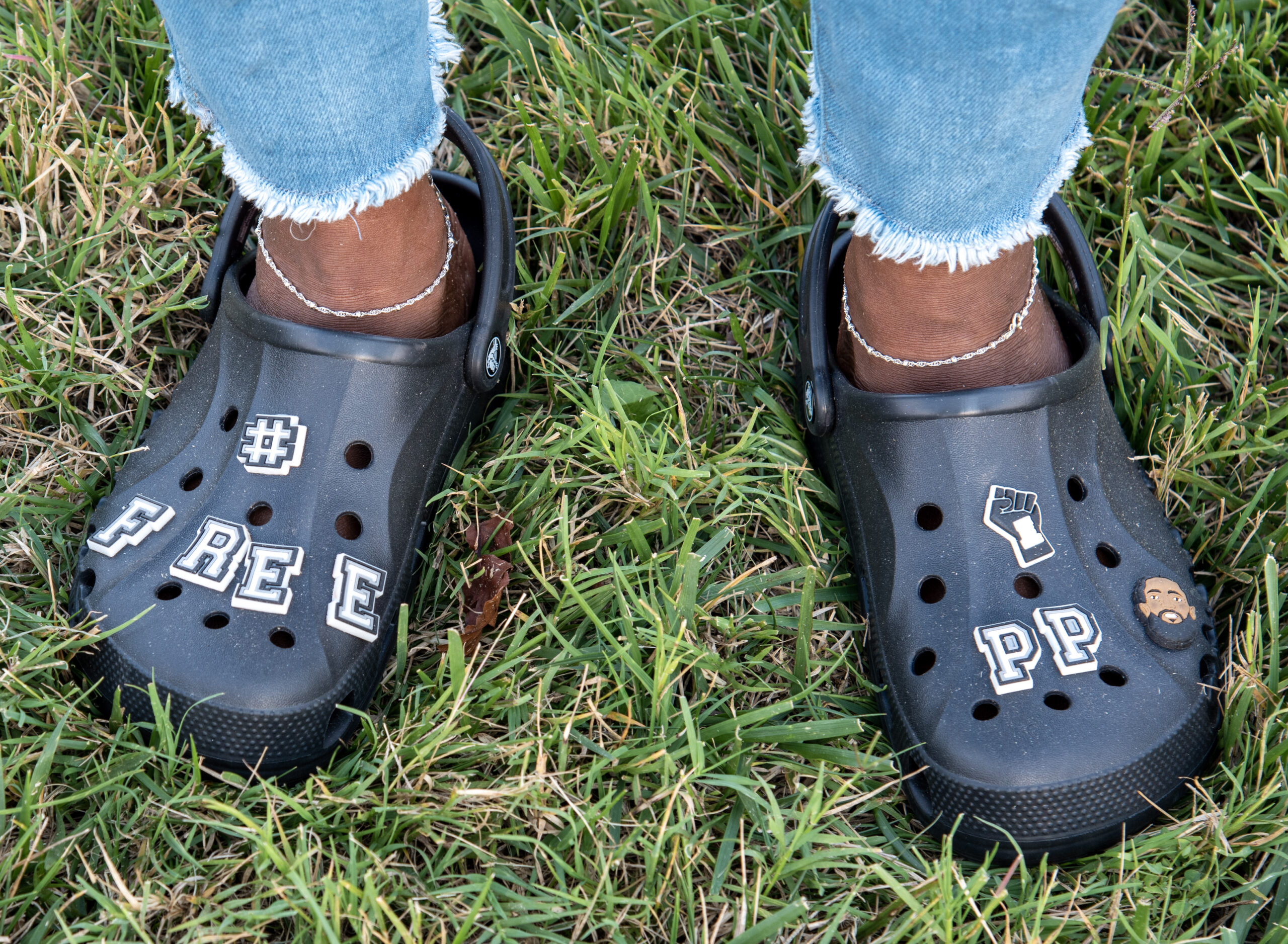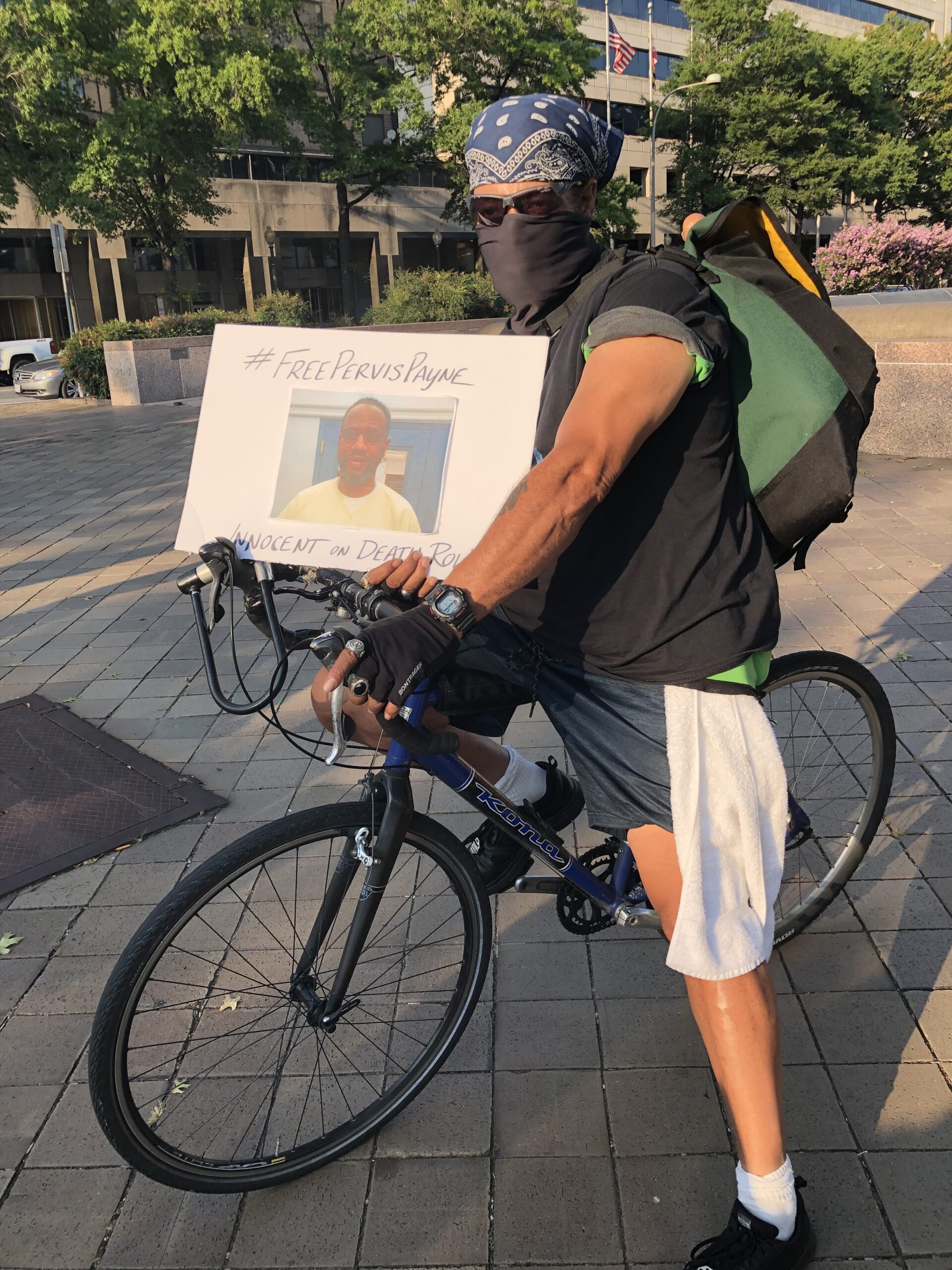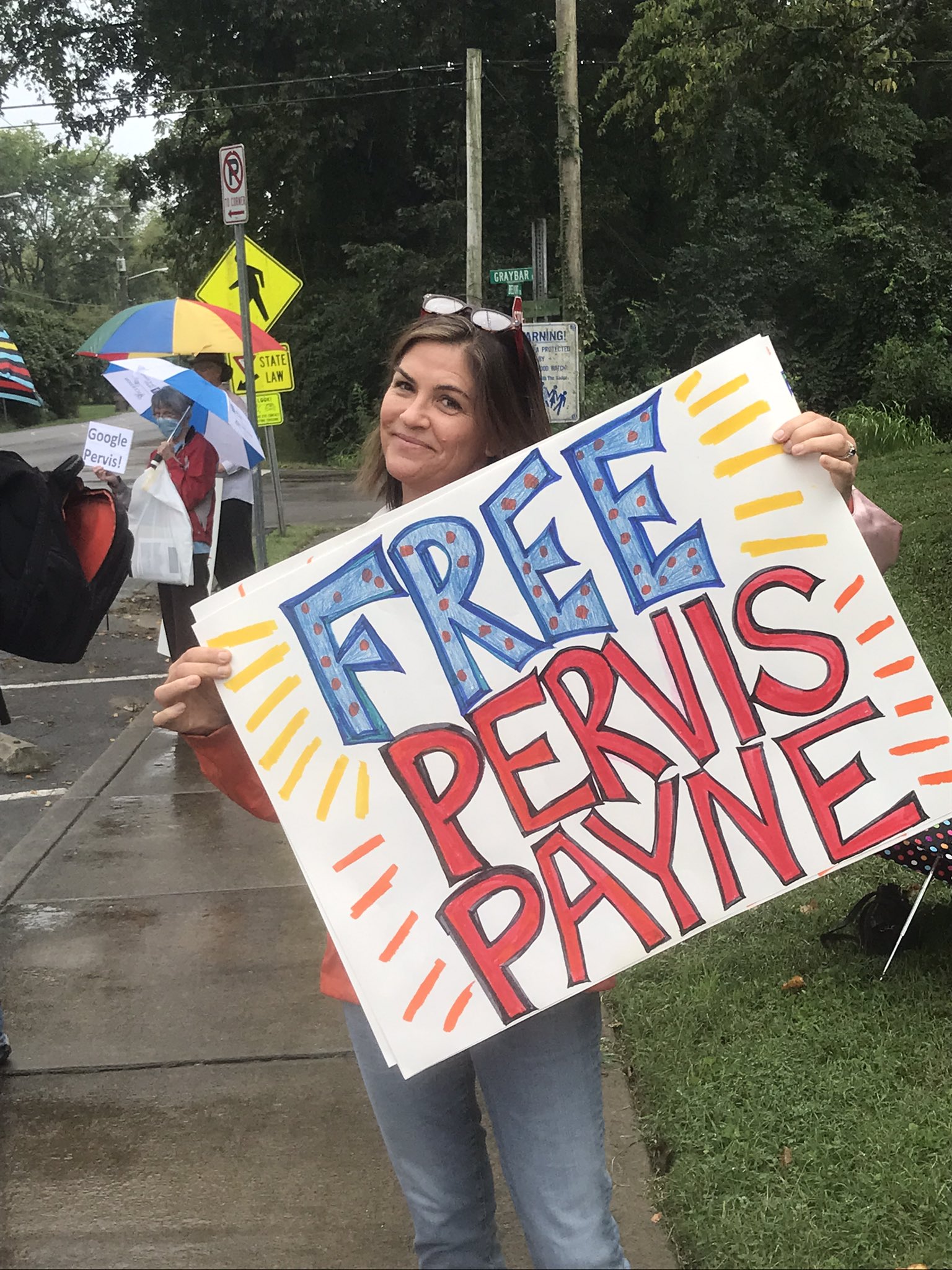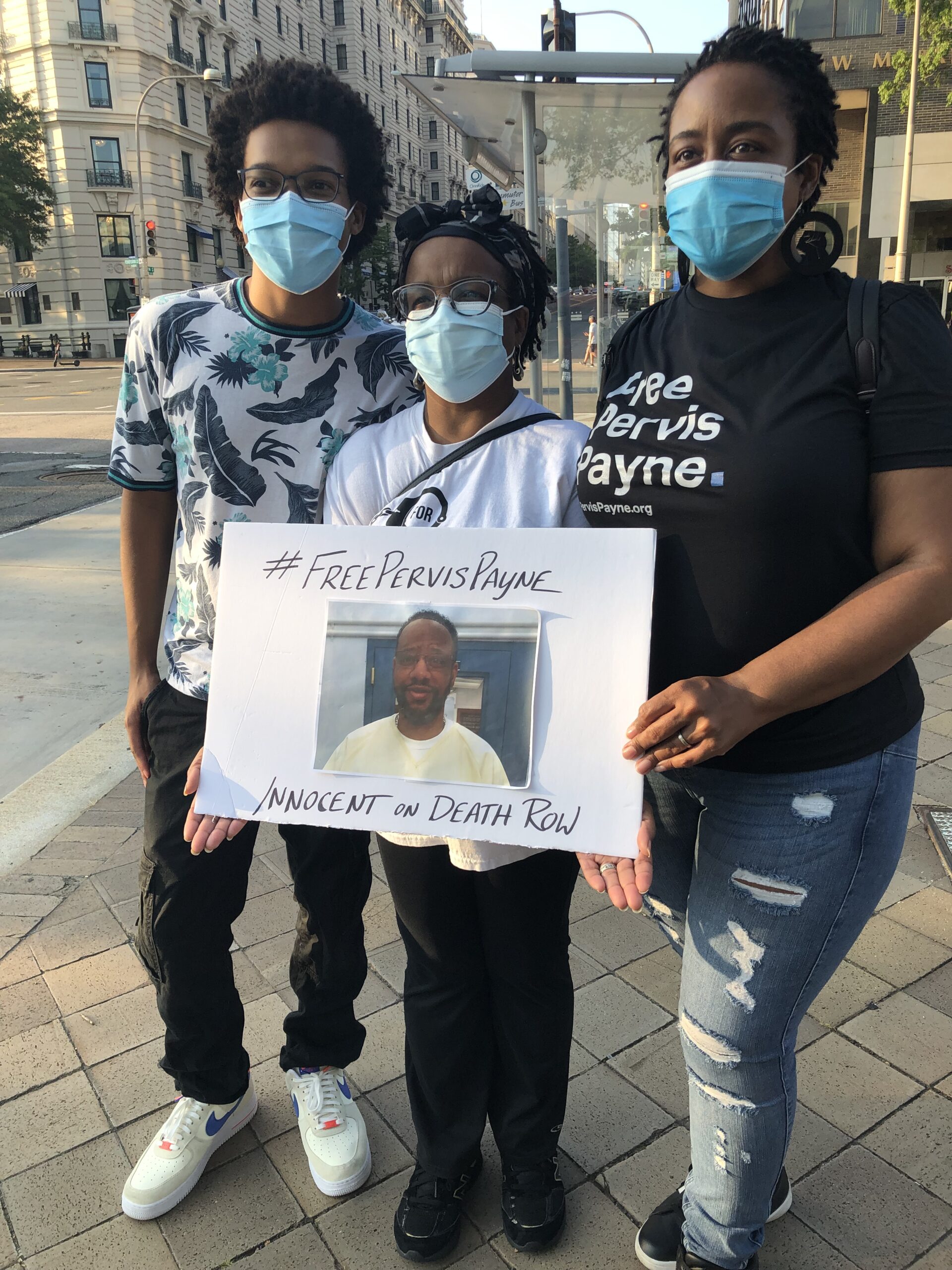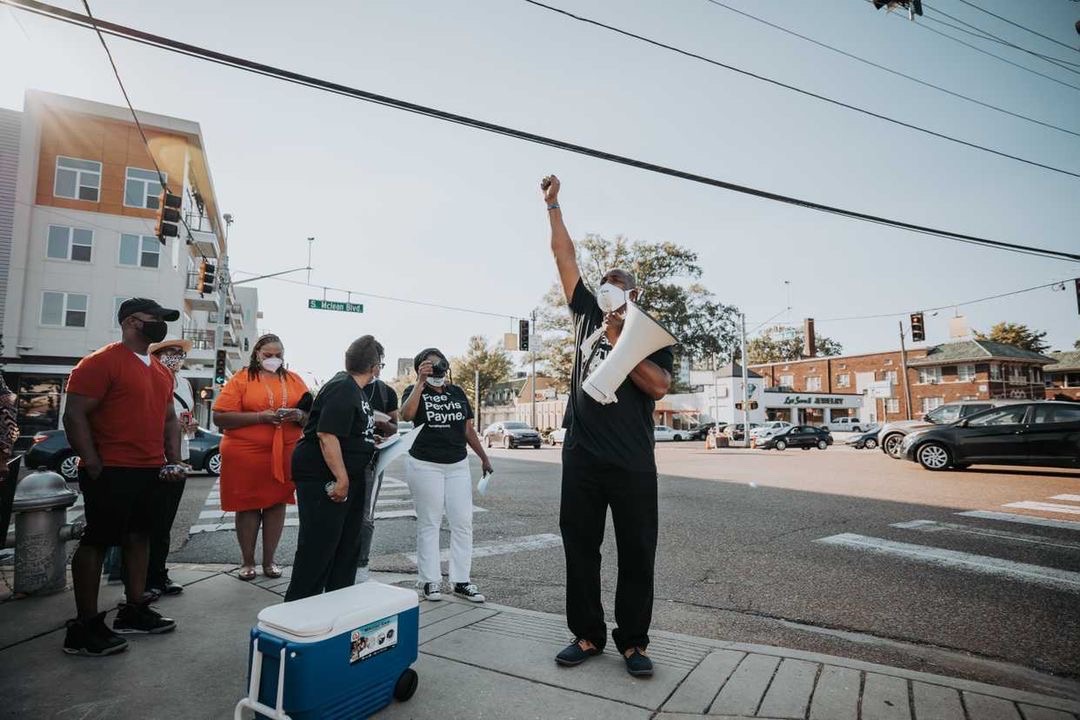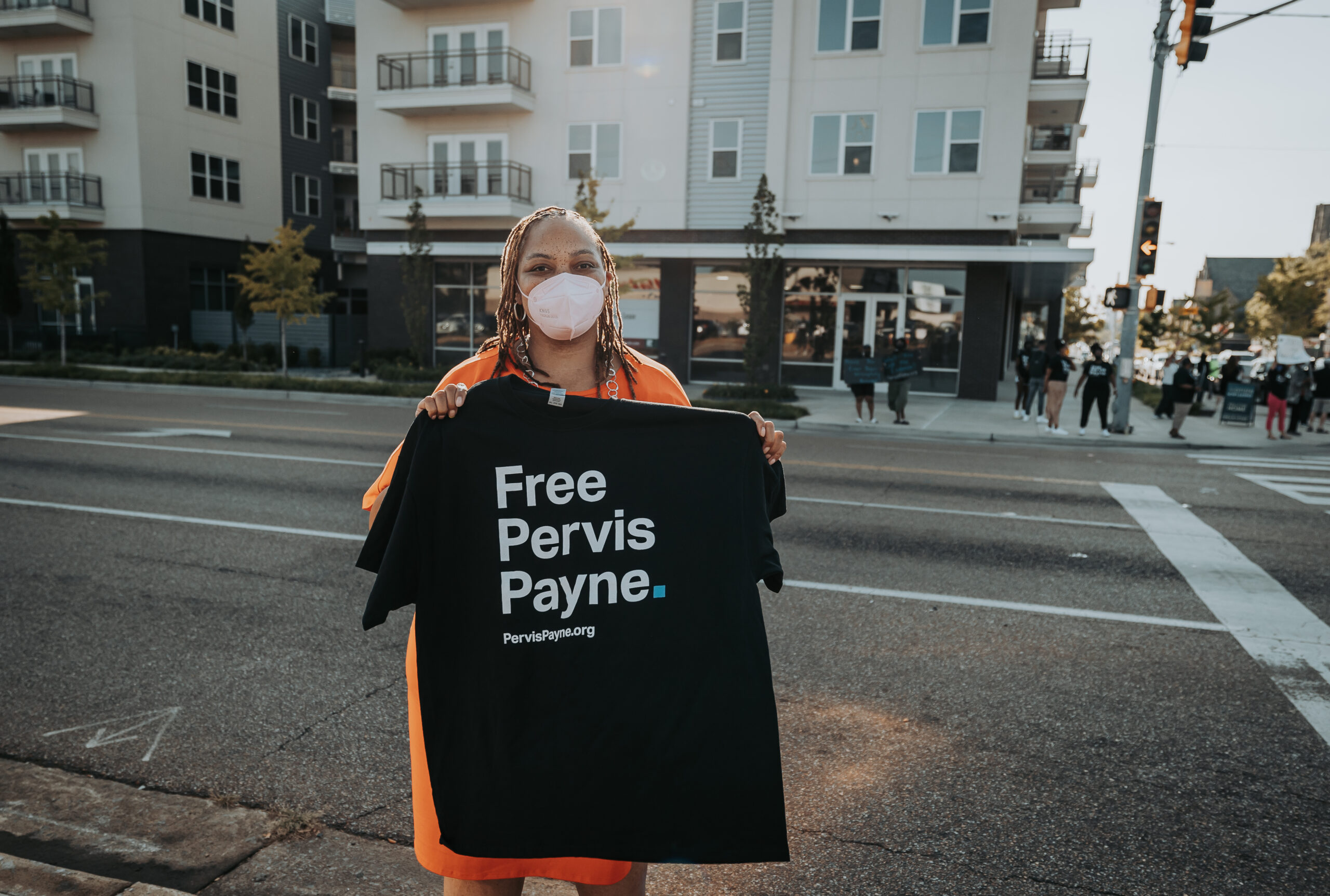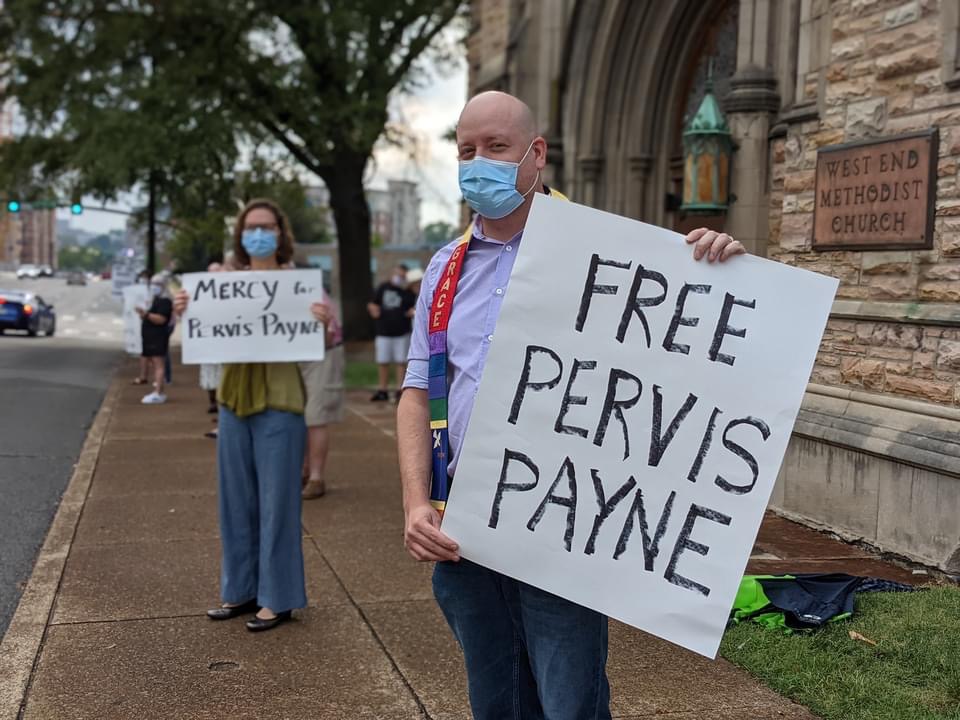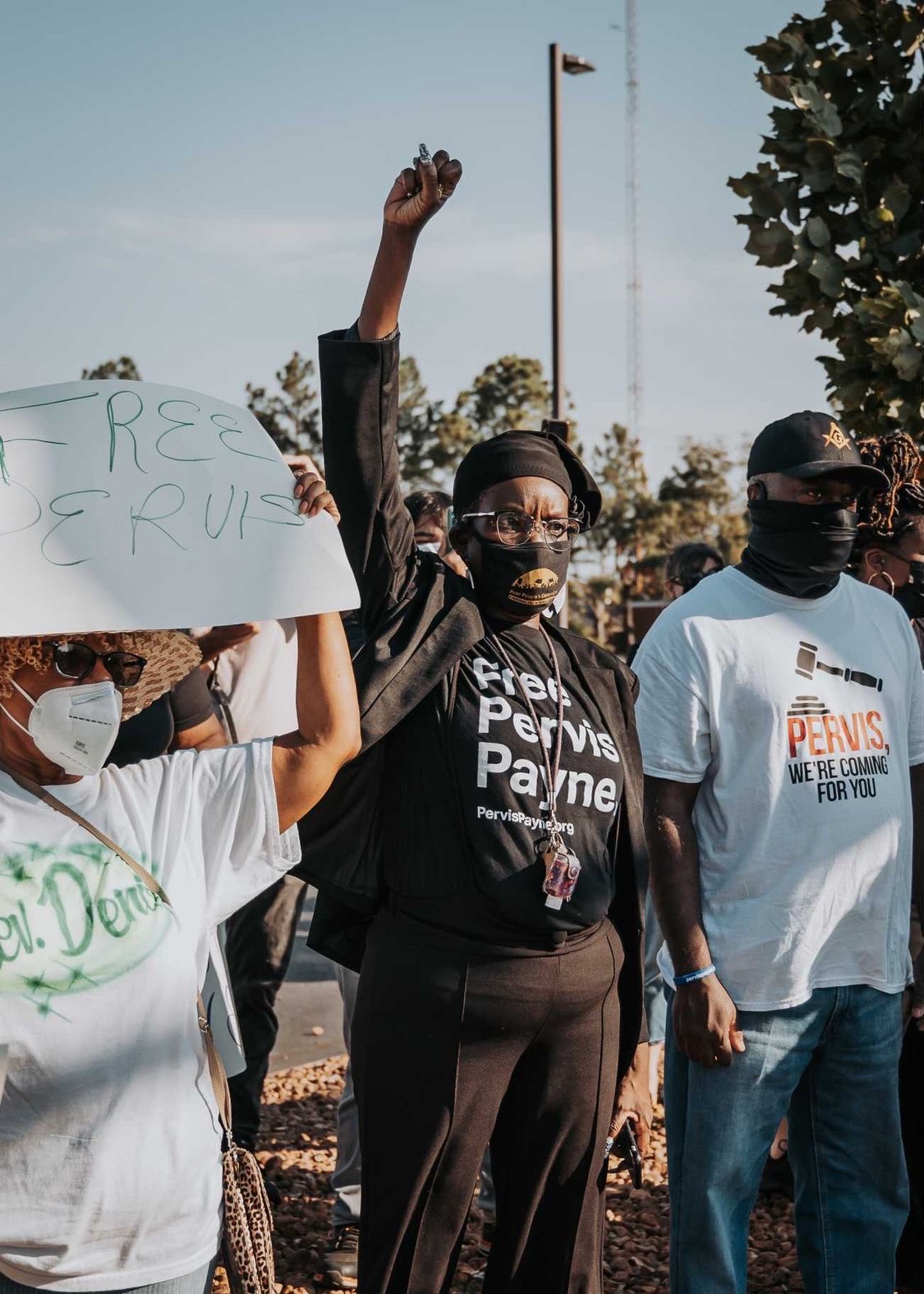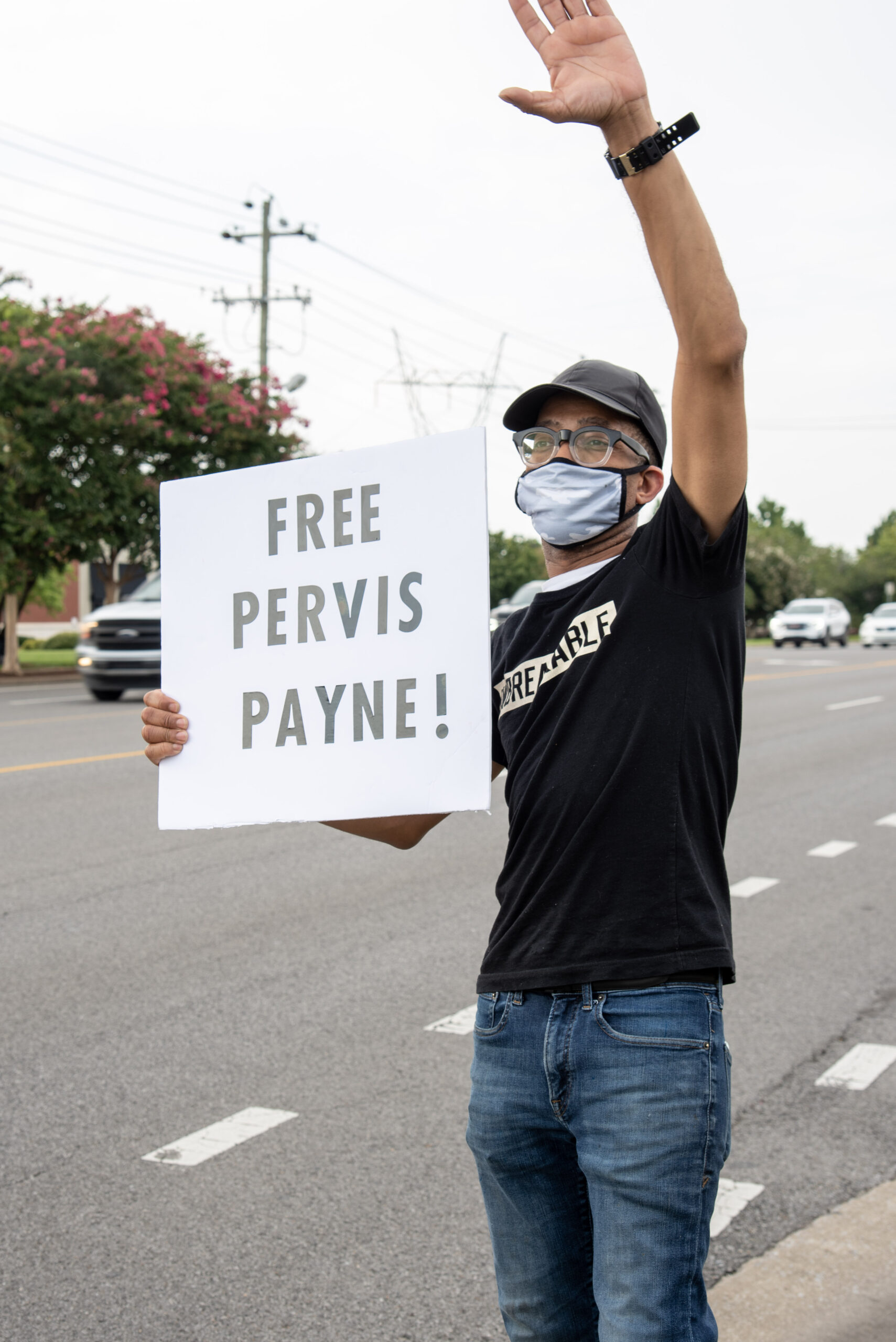 What you can do
Take a photo of yourself standing in solidarity with Pervis, tag @innocence, and include #FreePervisPayne in your post.
Urge D.A. Weirich to remove Mr. Payne from death row, now.
Text TEAMPAYNE to 52886 to be the first to know the breaking news about his case.
Support the Payne family directly by purchasing Free Pervis Payne t-shirts and masks here.
Help us reach 1 million supporters for Mr. Payne by sharing this on Twitter and with your friends in Tennessee.
Leave a Reply
Thank you for visiting us. You can learn more about how we consider cases here. Please avoid sharing any personal information in the comments below and join us in making this a hate-speech free and safe space for everyone.