Facing Execution in One Month, Innocent Mom Melissa Lucio Still Hopes She'll Be Free One Day
Melissa Lucio has maintained her innocence for 15 years. Her fate lies in the hands of Texas Governor Greg Abbott.
Special Feature 03.22.22 By Daniele Selby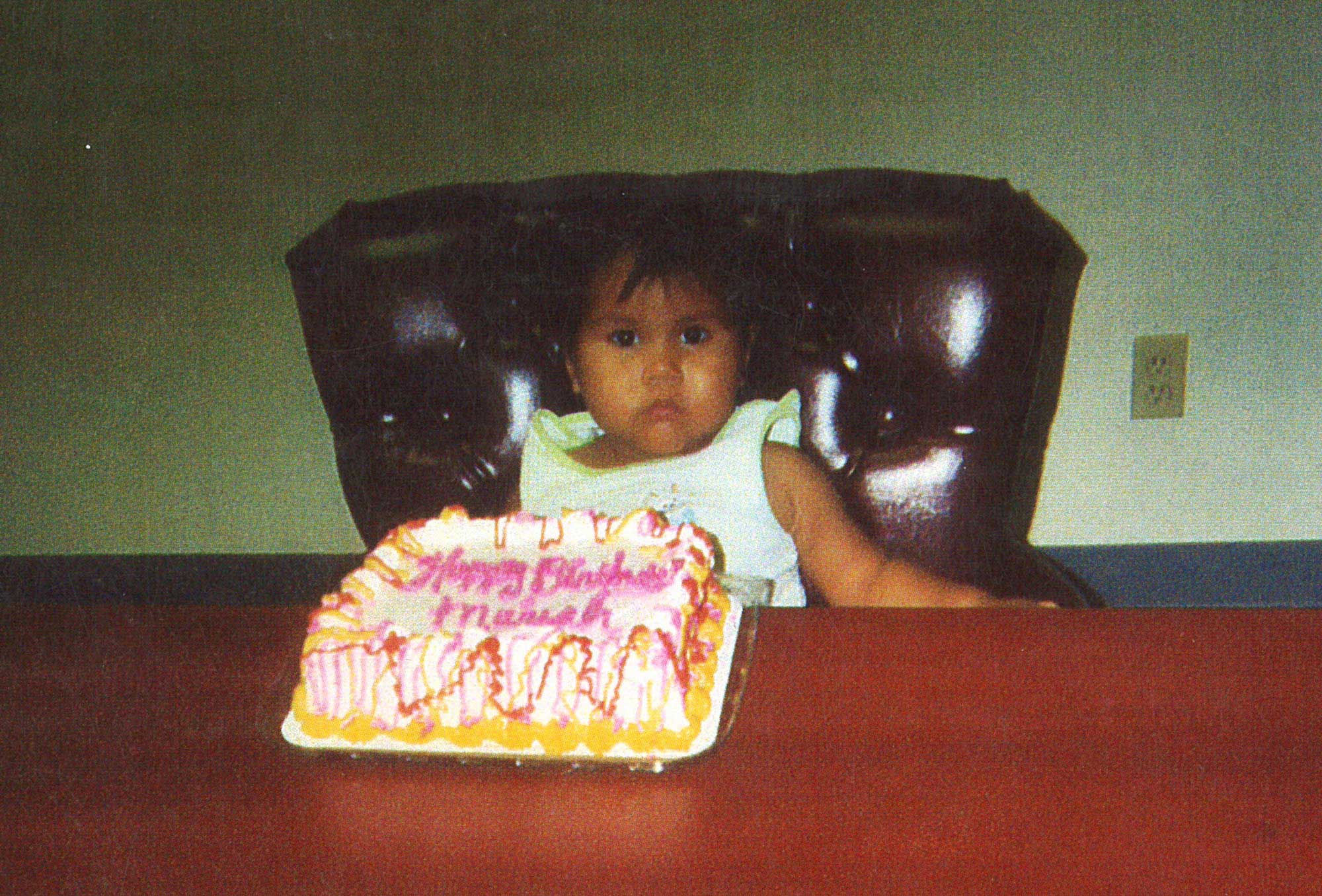 "Mariah was my baby, I loved her," Melissa Lucio said of her youngest daughter. Through the glass of the visitation room at Mountain View Unit, a Texas women's prison, her anguish is visible. Ms. Lucio has never had a chance to truly grieve her baby, who died in 2007, because she's spent the last 15 years incarcerated for a crime that never occurred: Mariah's murder.
At 53, Ms. Lucio has survived a lifetime of unimaginable tragedies and trauma — the most devastating of all being her 2-year-old daughter's death after an accidental fall. Yet, in less than 40 days, the State of Texas plans to execute Ms. Lucio, adding another layer of tragedy to what has already been the greatest one of Ms. Lucio's life.
To date, 185 people have been exonerated from death row. These innocent people came dangerously close to being killed for crimes they did not commit, and Ms. Lucio faces the same fate. The power to stop her execution before it's too late lies in the hands of Texas Gov. Greg Abbott.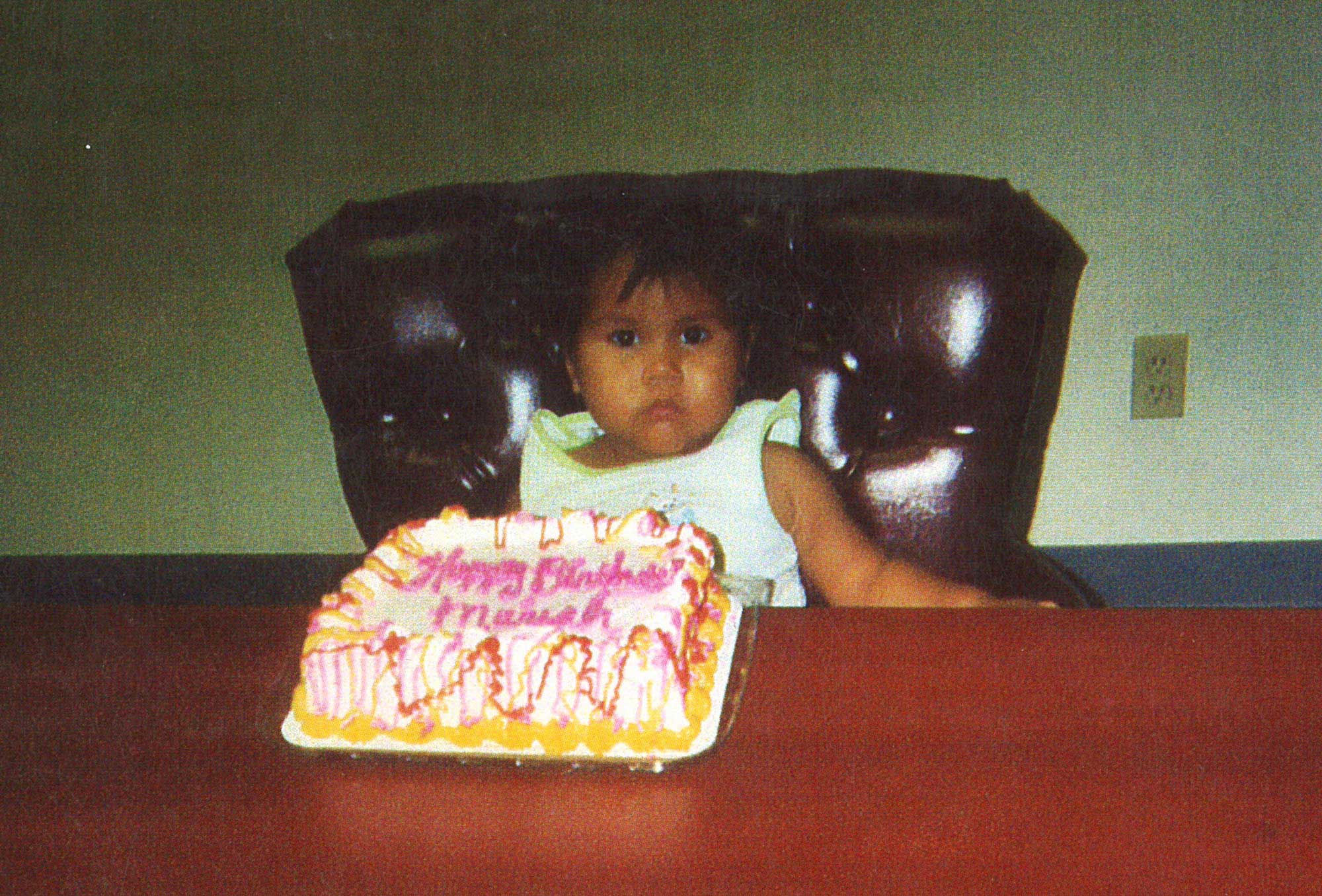 So far, more than 100,000 people have signed a petition supporting Ms. Lucio and calling for her execution to be stopped.
"I want to tell my supporters that I'm very grateful for all the letters they have sent me, their words of encouragement, their support, and their belief in me," Ms. Lucio said. "I'm just very excited that so many people have signed the petition, so many have believed in me and know that I was wrongfully convicted, I'm hoping that I will be set free from this place."
Today, Ms. Lucio's legal team filed a petition to the governor and the Texas Board of Pardons and Paroles, asking them to grant Ms. Lucio clemency. The petition includes statements from many experts on the coercive tactics used against Ms. Lucio, the misleading evidence presented at her trial, and declarations from five jurors who served at her trial stating they have grave concerns about evidence that was withheld and would support relief in her case.
Editor's note: The following contains difficult material relating to sexual abuse and domestic violence. If you have experienced sexual abuse and want to speak to someone, call the free and confidential National Sexual Assault hotline (1-800-656-HOPE or 1-800-656-4673). You can also receive help via online.rainn.org, which is available 24/7.
How a tragic accident became a wrongful conviction
Mariah, named after Grammy-winning singer Mariah Carey, was the 12th of Ms. Lucio's children at the time. And, like the singer, she had a playful personality.
"She was a funny little young toddler," Ms. Lucio recalled. Mariah loved to play with her brothers, even though they were bigger and older. And she always chose to play with them over her toys, despite having a foot that turned inwards and made her unsteady when walking and prone to tripping. "She would see them playing and throw herself on top of them," Ms. Lucio said.
Ms. Lucio had once dreamed of working at a school or daycare where she could work with children, but that dream slipped farther and farther away each time she found herself in another abusive relationship with no way to raise herself and her children out of poverty on her own.
Instead, she channeled her dream into her children, who became her solace.
On Feb. 15, 2007, Mariah fell down a flight of stairs while the family was in the midst of moving homes. The toddler didn't appear seriously injured, but, two days later, she wouldn't wake up from a nap. Ms. Lucio immediately called for help, and Mariah was taken to the hospital but could not be resuscitated and died. That same night, Ms. Lucio was taken in for questioning.
In truth, Ms. Lucio's fate began to take shape the moment emergency responders arrived at her home and made the first of a series of assumptions and misjudgments that turned the loss of her child into an even greater nightmare than anyone could have imagined.
Ms. Lucio told an emergency responder that her daughter had fallen down a flight of stairs days earlier. Not realizing the fall had occurred at the family's previous home — an apartment only accessible by a 14-step staircase — the EMS worker took note of the handful of steps leading into their new home. He thought it "odd" that the child would have bruises from a tumble down just a few steps. And he felt that Ms. Lucio, who was in complete shock, "didn't act at all like what [he] would expect of a mother." 
When police arrived, he reported his doubts to them.
The police proceeded to investigate the situation with suspicion. And when Ms. Lucio's reaction to the unimaginable loss of her baby did not align with their preconceived notion of how a woman should act when she loses a child, they leaned further into those suspicions.
Nearly 30% of exonerated women were wrongly convicted of harming a child.Women — in particular, mothers — accused of harming a child tend to be viewed more critically than men and are often demonized in the media. Nearly 30% of exonerated women were wrongly convicted of harming a child, according to the data from the National Registry of Exonerations, of those women 1 in 5 falsely confessed. About 71% of exonerated women were wrongly convicted in cases where no crime occurred — cases in which the "crime" was later found to be an accident, a death by suicide, or fabricated.
Police were convinced that Mariah had been abused and fixed their attention on Ms. Lucio.
Just two hours after Mariah died, police began interrogating Ms. Lucio, whom they presumed was guilty of having murdered her child.
For five hours, police showed Ms. Lucio photos of her deceased child, berated her and told her she was a bad mother, and intimidated her. Periodically, they suggested that Ms. Lucio might face less severe punishments if she admitted she had abused or killed her child because she had been "just frustrated" or that it had been an "accident." This coercive interrogation tactic — alternately threatening a person and then suggesting leniency — is known to produce false confessions and pressure innocent people to admit to crimes they did not commit.
Ms. Lucio, who was pregnant with twins at the time of the interrogation, asserted her innocence more than 100 times. Her perseverance through the grueling and traumatic interrogation was particularly noteworthy given the lifetime of violence and abuse she has survived. Experts on false confession have confirmed that Ms. Lucio's history of trauma and related mental health issues make her uniquely vulnerable to falsely confessing under such coercive conditions.
By 3 a.m., it had become clear to Ms. Lucio that the interrogation would not end until the officers heard what they wanted to hear. So, pregnant, exhausted, grieving, and afraid, she said, "I guess I did it." A statement she hoped would appease them and end the interrogation, which it did.
Ms. Lucio didn't know then that her words would be misconstrued in court by the prosecution as a false confession, and that she would never get to go home again.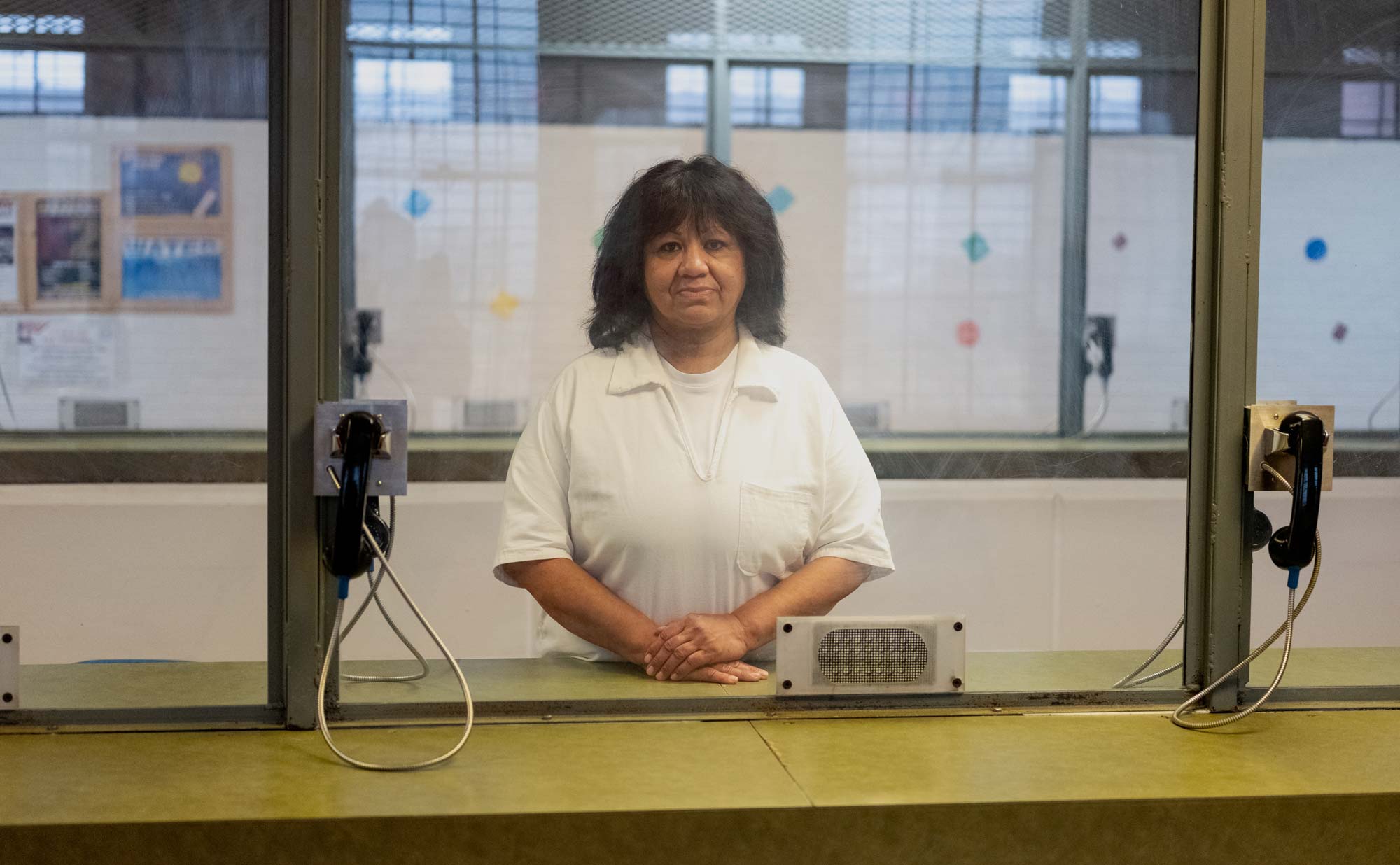 "I'm hoping that I will be set free from this place."
"I'm hoping that I will be set free from this place."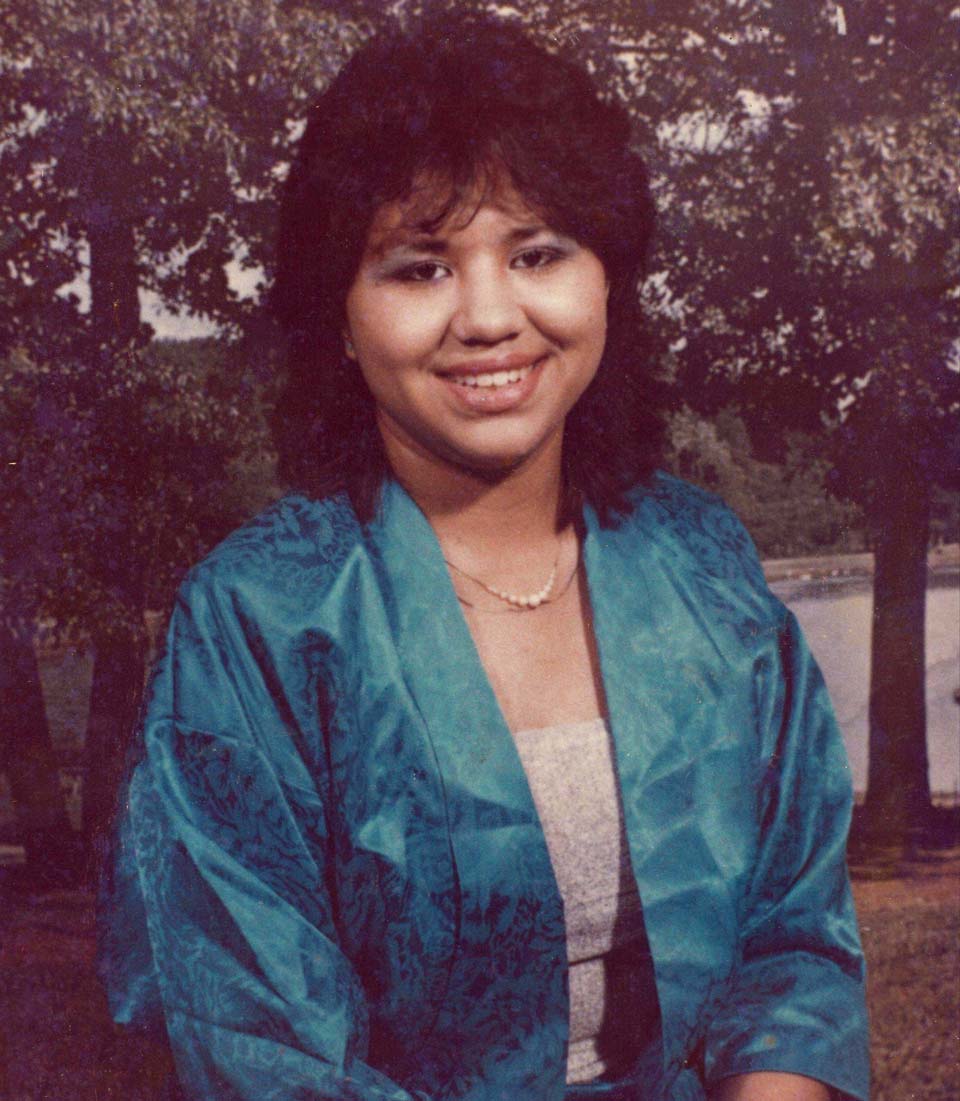 'As normal as we could be'
Life with 12 children was hard, Ms. Lucio, who is Catholic, admitted. The family lived in poverty, and Ms. Lucio, although a loving and patient mother, struggled to provide for them. She did the best she could to care for her children. On each of their birthdays they would throw small parties, making sure they had piñatas to celebrate with their friends and what gifts they could afford. But the family was intermittently homeless and often had to turn to church-run programs to feed themselves.
At home, Ms. Lucio faced constant abuse. Her partner — Mariah's father — repeatedly raped her, choked her, and threatened to kill her. To keep her isolated and dependent on him, he would lock her at home and take the keys with him, ensuring she could not escape the cycle of abuse she'd experienced her entire life.
At the age of 6, Ms. Lucio was sexually assaulted by close family members, beginning a pattern of physical and sexual abuse that continued into her adulthood. At 16, she married a man she hoped would help her escape her abusive situation, but he, too, was violent toward her. He also misused alcohol and sold drugs.
It was nothing like the escape and stability she had hoped for. And while Ms. Lucio had been able to get married before she reached the legal age of marriage in Texas (18) with her mother's consent, she was still a minor, meaning she could not legally end the marriage. Trapped, Ms. Lucio began using drugs.
By the age of 23, Ms. Lucio had five children. Then, her husband abandoned her and their young children. She was initially so stunned by the disappearance of her husband, upon whom she and her children depended, that she even reported him missing to the police. After it became clear he wasn't missing but had chosen to leave, Ms. Lucio began a relationship with the man who would become Mariah's father.
At one point, Ms. Lucio's children were taken into foster care, while Ms. Lucio worked to stabilize her life and home. She was allowed to see her children for a few hours each week. Ms. Lucio described that period as one of the hardest in her life.
"When the visit was over, I never wanted to leave," she said. Each child vied for a turn in their mother's lap during their weekly visits, and Ms. Lucio would bring the children toys and small gifts. "What we could afford," she said. 
Ms. Lucio made a special effort to spend time with Mariah, then the youngest of her children, during their visits, holding her and speaking to her in "baby talk" to maintain their bond.
"… I never wanted to leave."
"We took pictures [with the kids] … lots of pictures with them. We told them everything would be okay, and they'd be coming home soon," Ms. Lucio said.
When Child Protective Services approved the children's return home, Ms. Lucio said it was a "blessing" just to be a family again. She relished being able to cook for her children and hearing her children yell "Mommy!" when they spotted her car after school.
They were a normal family again, "as normal as we could be," Ms. Lucio recalled. Those months — when all Ms. Lucio's children were back home with her — were the last "normal" months she's had in 15 years.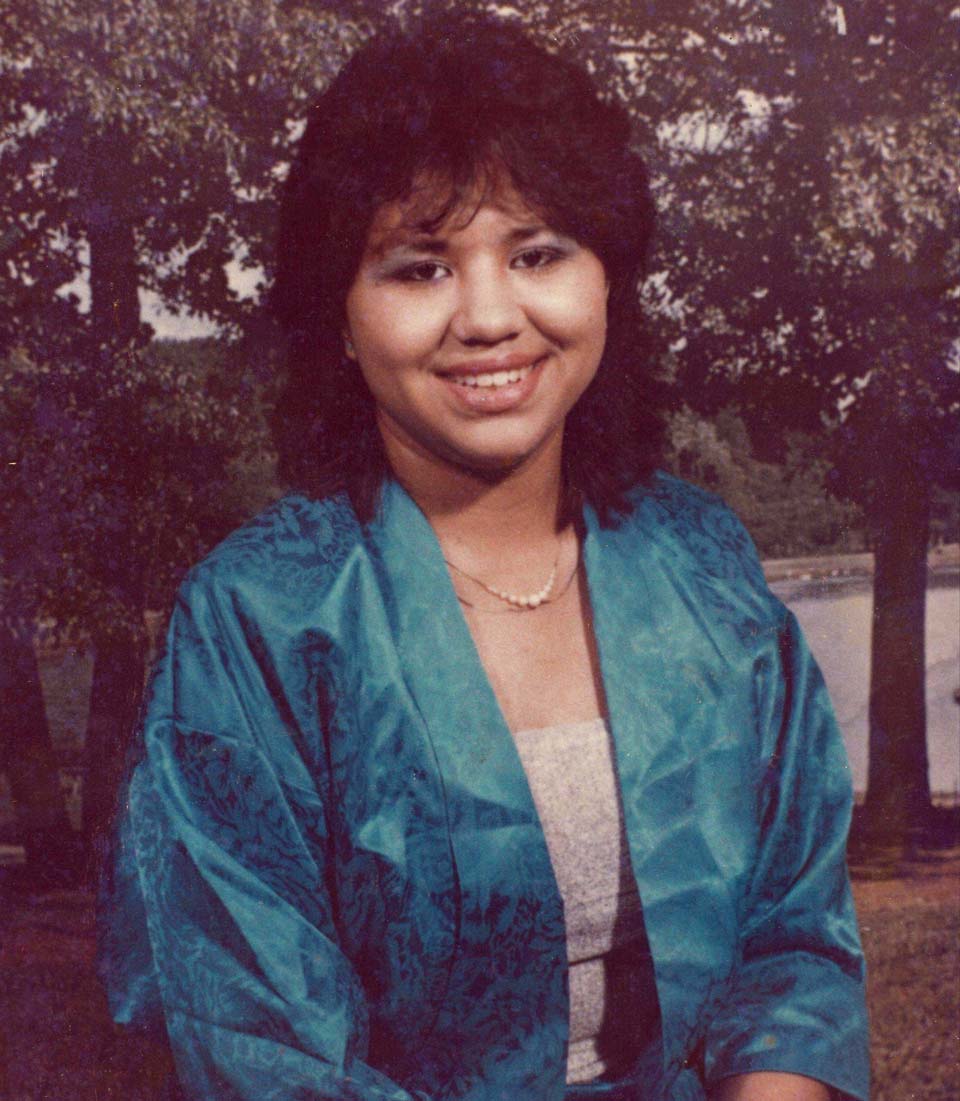 A biased investigation and faulty evidence
Taking Ms. Lucio's statement as a "confession," law enforcement ceased all further meaningful investigation into alternative explanations for and contributing factors to Mariah's death. In their opinion, the case was solved.
Before the medical examiner even began Mariah's autopsy, she was told that Ms. Lucio had "confessed." So, she conducted Mariah's autopsy with an eye toward any evidence that would support officers' conclusions, rather than investigating all potential causes of Mariah's death. Researchers have found that false confessions have the power to taint people's perceptions, including those of both juries and forensic experts.
Knowing that Ms. Lucio had "confessed," the medical examiner did not take into account Mariah's medical history, which included her difficulty walking, several documented falls — including one at preschool that caused her to lose consciousness — and behavioral signs consistent with head trauma in the days before she died. Nor did the medical examiner look into evidence indicating Mariah had a blood coagulation disorder at the time of her death — one that can cause rapid and profuse bruising throughout the body.
The medical examiner also testified that Mariah's injuries had to have occurred within 24 hours of her death so they could not have been caused by a fall two days earlier. That testimony was entirely false.
At Ms. Lucio's trial, the medical examiner further testified that the child's death could not have been the result of an accidental fall because the toddler had "obvious" bite marks on her back. The medical examiner then described in graphic detail how the bite mark was formed — "with raking, where it just pulls flesh off of the back" — despite the fact that there is no reliable way to know whether the mark in question was a bite mark at all, let alone how it was created. In fact, bite mark analysis has since been wholly discredited as a forensic method.
To date, at least 30 people have been wrongly convicted or indicted based on bite mark evidence. And in 2016, eight years after Ms. Lucio was convicted, Texas issued a moratorium on the use of bite mark evidence because it lacks a scientific basis. Studies have shown that not even so-called "bite mark experts" can accurately identify bite marks or even consistently agree whether or not something is a bite mark. 
Unfortunately, Ms. Lucio's trial attorney mounted a shockingly weak defense and never called a pathologist to testify.
In recent months, several leading international experts, including pediatricians who specialize in child abuse cases, pathologists, and one of the nation's top medical experts on blood disorders, have reviewed the evidence in Ms. Lucio's case. They concluded that the statements made during Ms. Lucio's trial — that Mariah's death could not possibly have been related to her fall — are incorrect.
The State presented no evidence that Ms. Lucio physically abused Mariah or any of her other children. In fact, thousands of pages of Child Protective Services records showed that none of Ms. Lucio's children ever said she was violent toward them, and the caseworker who regularly visited the family after Ms. Lucio's children were returned to her reported no signs that Ms. Lucio physically abused any of her children.
Yet, in seeking a "win" ahead of his upcoming re-election, Cameron County District Attorney Armando Villalobos not only pressed on with the case but sought the death penalty. (Mr. Villalobos is currently serving a 13-year federal prison sentence for bribery and extortion.)
Nearly 40% of exonerated women were wrongly convicted based on false or misleading forensic evidence.Lacking any real evidence to support the argument that Ms. Lucio abused her children, the State presented witnesses, including the medical examiner, who gave false and misleading testimony about forensic evidence. Nearly 40% of exonerated women were wrongly convicted based on false or misleading forensic evidence, according to data from the National Registry of Exonerations.
The State also put law enforcement officers on the stand who testified that Ms. Lucio's facial expressions, posture, and behavior were signs of her guilt. However, "lie detection" techniques used by law enforcement to "analyze" body language and allegedly determine people's thoughts and emotions have also been discredited by scientists.
And, while the State was allowed to present these witnesses, Ms. Lucio's defense was prohibited from putting experts who could speak to the impact of life-long sexual abuse and violence on a person's behavior during an interrogation.
Several judges have agreed that Ms. Lucio's trial was unfair, but concluded that they were unable to provide relief in her case due to the Anti-Terrorism and Effective Death Penalty Act.
Seven judges from the U.S. Court of Appeals for the Fifth Circuit dissented from the opinion that denied Ms. Lucio relief, because, as Judge Catharina Haynes wrote on behalf of the dissenting judges: "The jury was deprived of key evidence to weigh: that is the point."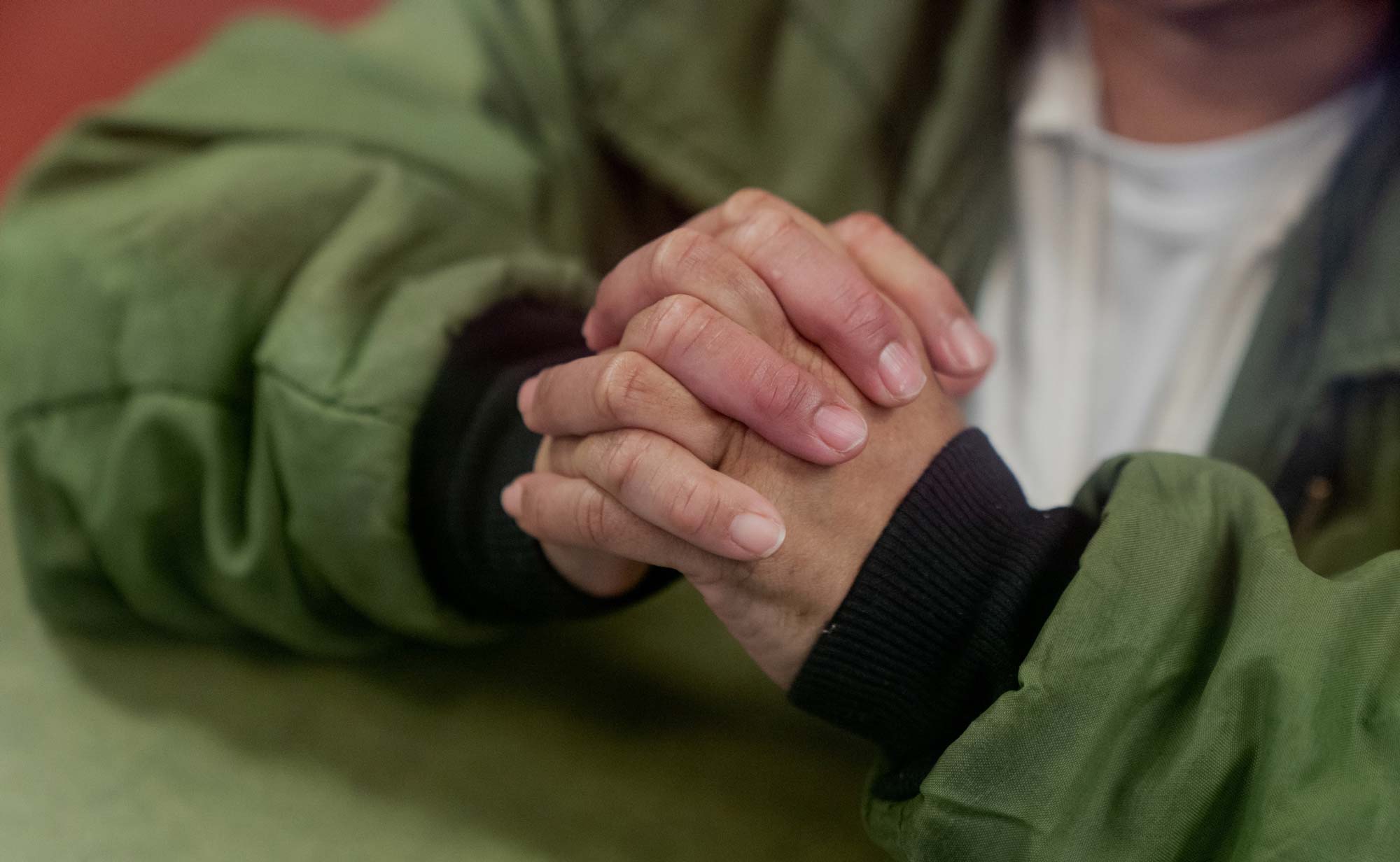 "The jury was deprived of key evidence to weigh: that is the point."
"The jury was deprived of key evidence to weigh: that is the point."
'Nothing but emptiness and loss'
On July 8, 2008, Ms. Lucio was convicted of murder. By then, she'd not only lost her youngest daughter, but had also given birth in jail to twin boys, whom she had to give up for adoption due to her incarceration. Two days later, she was sentenced to die. (In sharp contrast, Mariah's father was convicted of "causing injury to a child by omission" — a lesser charge — and sentenced to four years in prison.)
Ms. Lucio's family, still mourning Mariah's death, was torn apart by Ms. Lucio's incarceration and death sentence. This injustice has not only robbed Ms. Lucio and her family of the chance to heal from Mariah's death, but also compounded the trauma and hardship they have already experienced.
In the face of inconceivable pain, Ms. Lucio has found hope and strength in her faith. In a letter to Pope Francis, she wrote, "Your Holiness, for many years, I've sat here feeling nothing but emptiness and loss … My children are everything to me, but I also know that my past mistakes and wrong choices had caused all of my children a great deal of pain & hurt."
She also wrote that she struggles to carry the guilt of her past choices and mistakes, but that "although the road has not always been easy … I have found strength in the Lord." 
Ms. Lucio said she misses the simple, everyday moments with her children — the sound of them calling her name, asking her to make tortillas, and sharing popcorn while watching a movie.
Through poetry and her letters to her children, Ms. Lucio has used writing as a tool to process her feelings. Driven by her faith, she hopes and believes that she will one day be able to rebuild and restore her relationships with her children.
For the last 15 years, Ms. Lucio has maintained her innocence and persevered in fighting for justice for herself and for Mariah. But time is running out, and only Gov. Abbott has the ability to ensure that Ms. Lucio's life — marked throughout by pain, trauma, and injustice — does not end  in the tragic, irreversible mistake of a wrongful execution.
Leave a Reply
Thank you for visiting us. You can learn more about how we consider cases here. Please avoid sharing any personal information in the comments below and join us in making this a hate-speech free and safe space for everyone.