9 Women Who've Made History in the Legal System
From the first woman to practice law in the U.S. to the first Black woman to serve on the Supreme Court.
03.22.23 By Meghan Nguyen
To mark Women's History Month, we're celebrating the trailblazing women who have led the way for change and who embody the spirit of progress in the legal space.
While the struggle for gender equity continues in the legal field and beyond, it's worth taking time to look back at some of the women icons and pioneers who, through courage and perseverance, have helped bring us to where we are today. From the first woman to become a lawyer in the U.S. to the first Black woman to become a judge, these women took the first steps to break down barriers we are still dismantling today.
According to the U.S. Courts, one-third of active judges are women. Having more women in the legal field, and especially on the bench, is key to ensuring a just and equitable system for all.
We honor the legacies of these pioneers by rooting our work to transform the criminal legal system in equity and accountability.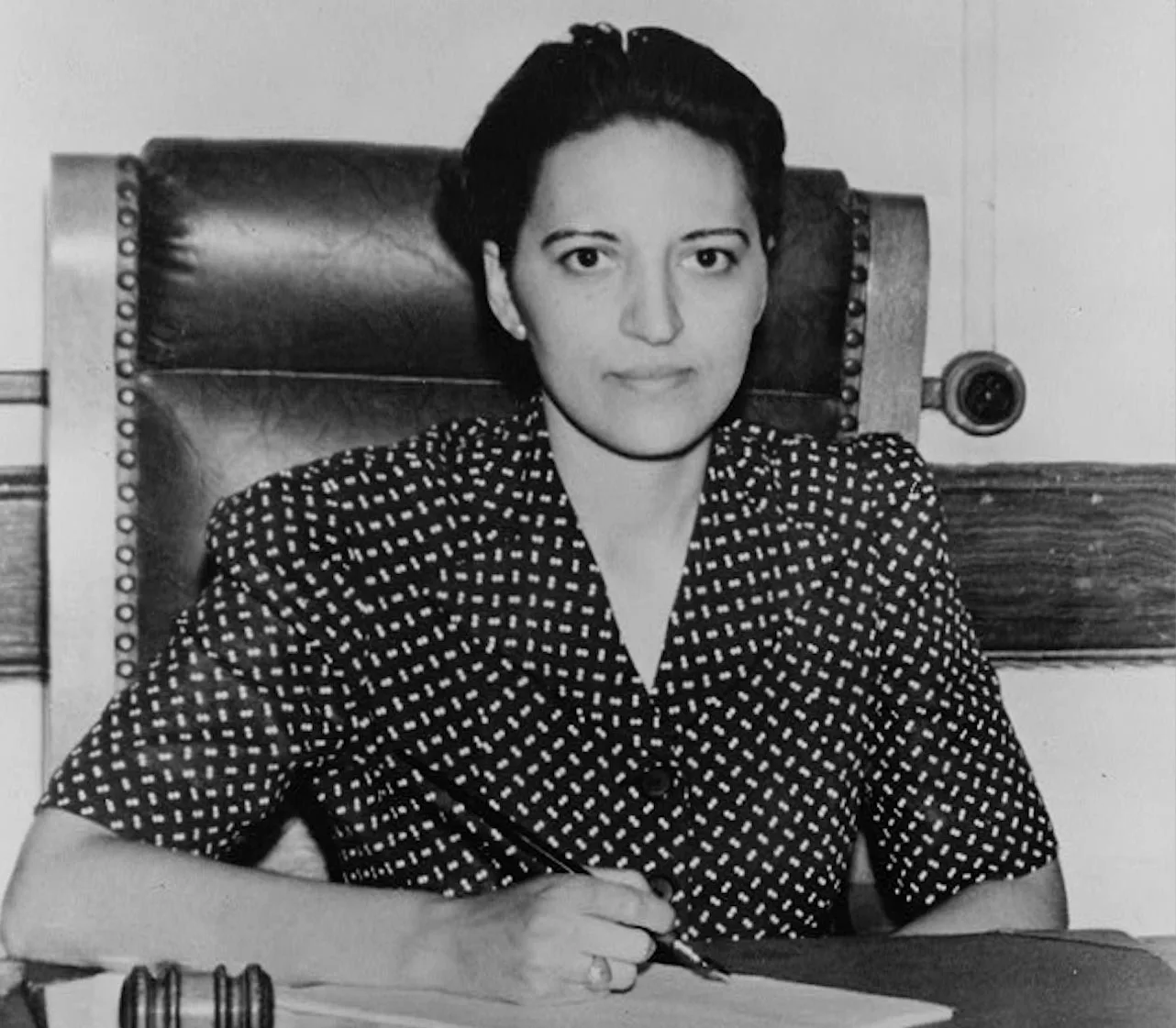 1. Jane Bolin
In 1931, Jane Bolin became the first Black woman to graduate from Yale Law School. But that is just one of her long list of firsts — Bolin also went on to become the first Black woman to join the New York City Bar Association and the New York City Law Department.
She became the first Black woman to become a judge in 1939, and for the next 20 years she was the only Black female judge in the country. As a judge, she challenged discriminatory and segregationist practices, such as assigning probation officers based on race.
2. Charlotte Ray
In 1872, Charlotte Ray became the first woman to graduate from Howard University School of Law, the first Black woman to practice law in the United States, and the first woman admitted to the District of Columbia bar. 
Before becoming a lawyer, Ray worked at Howard University as a teacher. Although her true ambition was to become a lawyer, Howard University School of Law discouraged women from enrolling. So Ray applied under the name "C.E. Ray" to disguise her gender and was admitted. 
Unfortunately, Ray had few clients due to prejudice against both Black people and women, and was eventually forced to close her practice. She moved back to her native New York to teach in public schools. But as a staunch supporter of women's suffrage and equality for Black women, she remained active in public affairs until her death at age 60.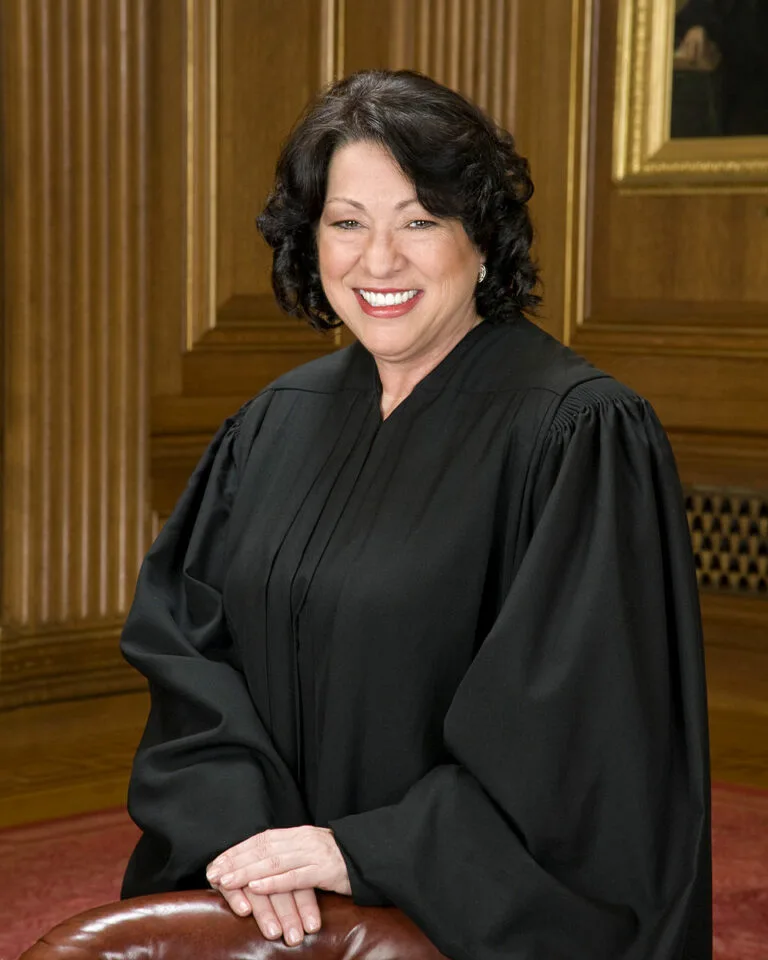 3. Sonia Sotomayor
Sonia Sotomayor is the first Latine person and the third woman to serve on the U.S. Supreme Court. After earning her J.D. from Yale Law School, she went on to serve as an Assistant District Attorney in the New York County District Attorney's office before moving onto private practice. Her judicial service began in 1992 when President George H.W. Bush appointed her to the United States District Court for the Southern District of New York. While there, she gained fame for "saving" Major League Baseball with her strike-ending decision in Silverman v. Major League Baseball Player Relations Committee, Inc.
Sotomayor went on to spend a decade on the United States Court of Appeals for the Second Circuit until President Obama nominated her to the Supreme Court in 2009.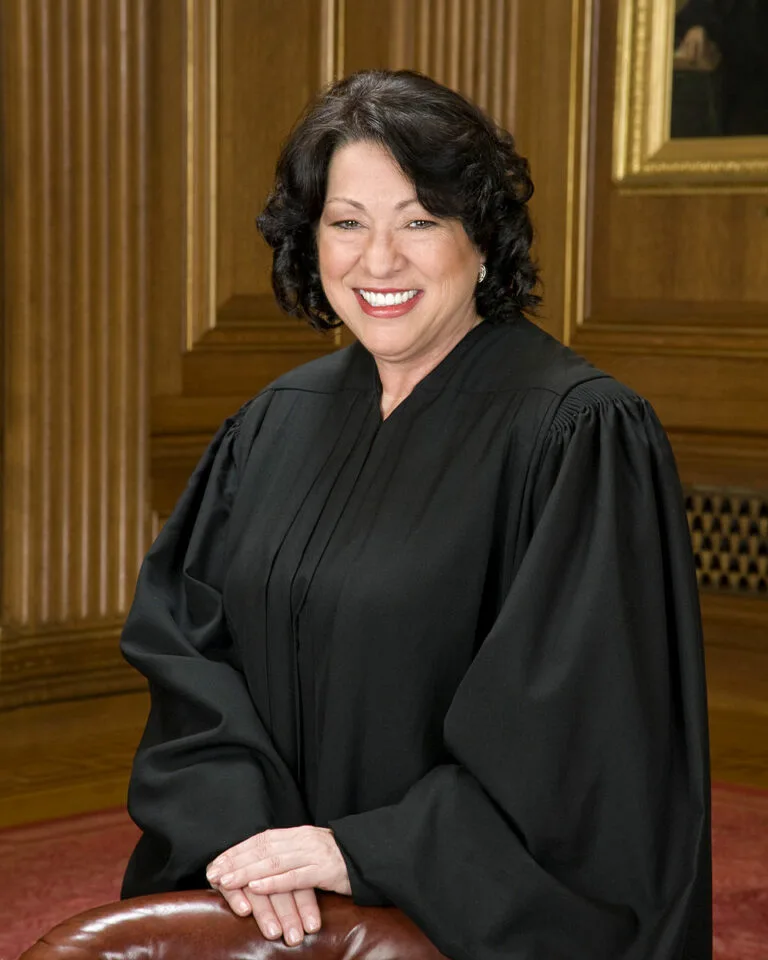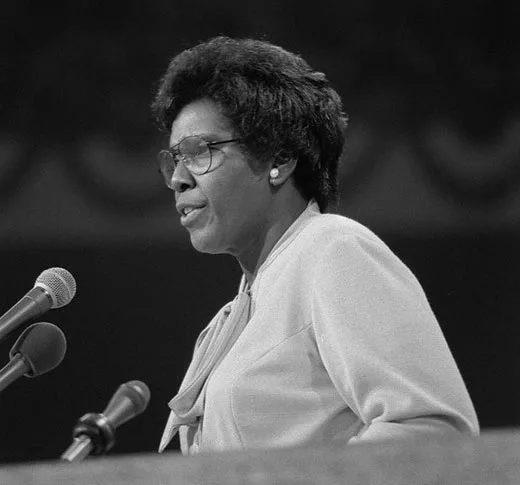 4. Barbara Jordan
Barbara Jordan attended Boston University Law School, where she became the first Black graduate in 1959. The Houston native returned to Texas in 1960, and became one of the only three black women to pass the bar and practice law in the state.
From 1967 to 1972, Jordan served as the first African-American woman elected to the Texas State Senate, where she quickly earned a reputation as a fierce advocate for social equity. Later, she was elected to the U.S. House of Representatives, where she took part in major decisions such as American involvement in Vietnam, Texas' first minimum wage law, legal aid for the poor, federal aid to public schools, and the impeachment of President Richard Nixon.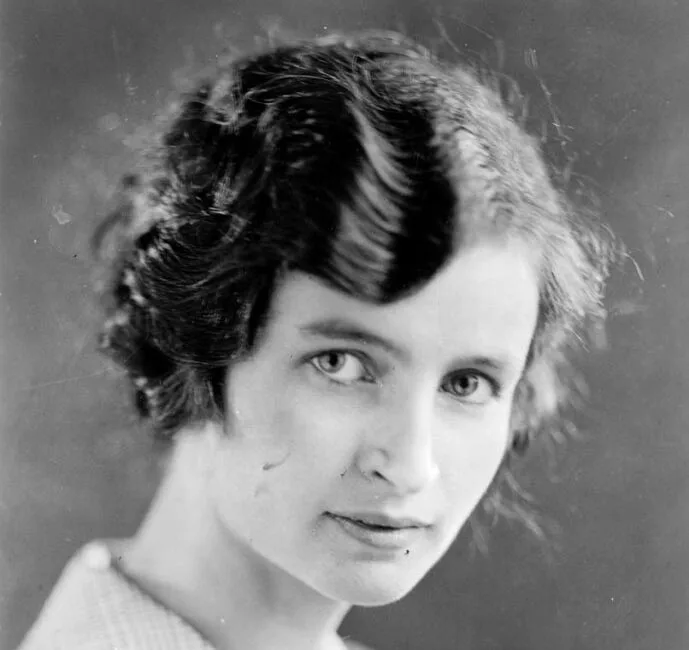 5. Burnita Shelton Matthews
Burnita Shelton Matthews became the first woman to serve as a judge in a federal trial court in 1949. Appointed by President Harry Truman, she served on the U.S. District Court for the District of Columbia, where she presided over several major trials. While studying law at National University School of Law, Matthews became involved with the suffragist National Woman's Party (NWP) as a researcher and later as the head of its legal research department. At the NWP, Matthews helped draft the original version of the Equal Rights Amendment and was involved with the organization's efforts to secure its passage.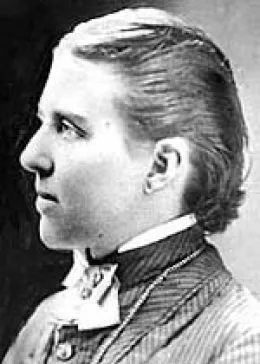 6. Arabella Mansfield
Arabella Mansfield was the first certified female attorney in the United States. She started her career as a teacher, but shortly after marrying John M. Mansfield, a professor of natural history at Iowa Wesleyan, she joined the university's faculty and began studying law with her husband. Together, they applied for admission to the Iowa bar in 1869, despite a state law limiting admittance to the bar to white males over the age of 21. Arabella passed the bar with high marks, certifying her as the first female lawyer in the U.S. Shortly after, Iowa changed its statute and became the first state in the Union to allow women to practice law.  
Mansfield, however, never practiced law, opting to continue teaching instead. She was also active in the women's suffrage movement, becoming president and chair of the first Iowa state-wide women's suffrage convention.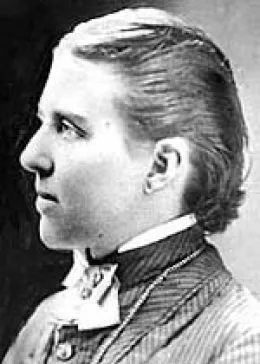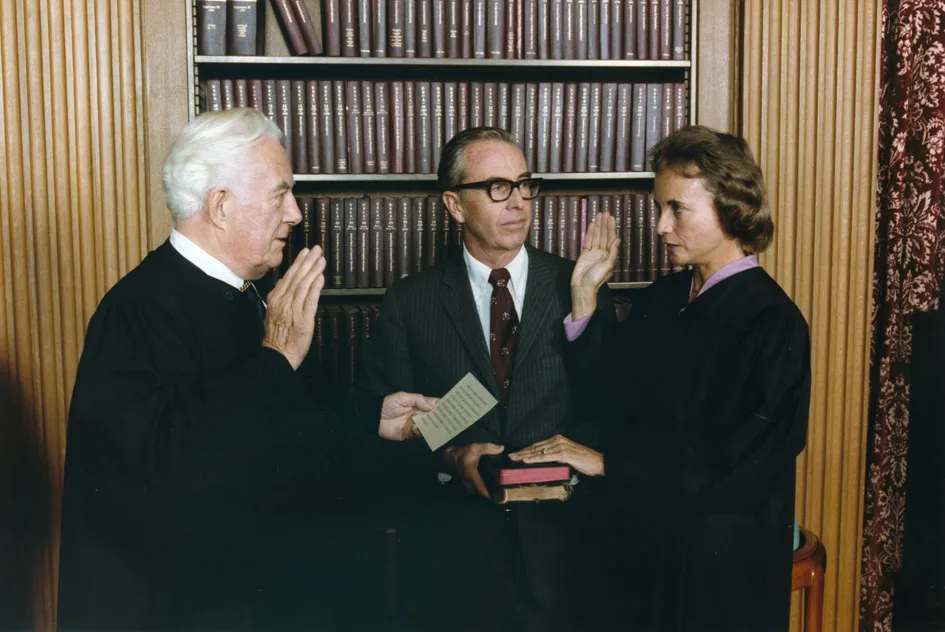 7. Sandra Day O'Connor
In 1981, Sandra Day O'Connor became the first woman to serve on the Supreme Court. A Texas native, she received her law degree from Stanford Law, where she completed law school in just two years as opposed to the usual three. After graduation, O'Connor took a position as a deputy county attorney of San Mateo in California. 
In 1969, after serving as Assistant Attorney General of Arizona, she was appointed to the Arizona State Senate and was re-elected twice. She was later appointed to the Arizona Supreme Court of Appeals, where she worked for two years before President Ronald Reagan nominated her to serve on the Supreme Court. In her three decades as a Supreme Court justice, she made the crucial deciding vote in 5-4 decisions on some of the most controversial and divisive cases of our time.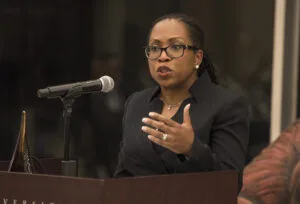 8. Ketanji Brown Jackson 
Ketanji Brown Jackson, who was confirmed to the Supreme Court in June 2022, is the first Black woman and the first former federal public defender to serve on the Supreme Court. After graduating from Harvard Law School in 1996, Jackson worked as an attorney at the U.S. Sentencing Commission for two years, and then went on to become an assistant federal public defender in Washington D.C.She returned to the Sentencing Commission as a commissioner and the commission's vice chair in 2010 In that role, Jackson and her fellow commissioners retroactively applied the 2010 Fair Sentencing Act, allowing people with extreme sentences for certain prior drug convictions to seek reduced sentences. 
Before becoming a Supreme Court justice, Jackson had been a judge in the U.S. District Court for the District of Columbia, and then the U.S. Court of Appeals for the D.C. Circuit.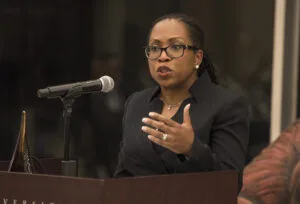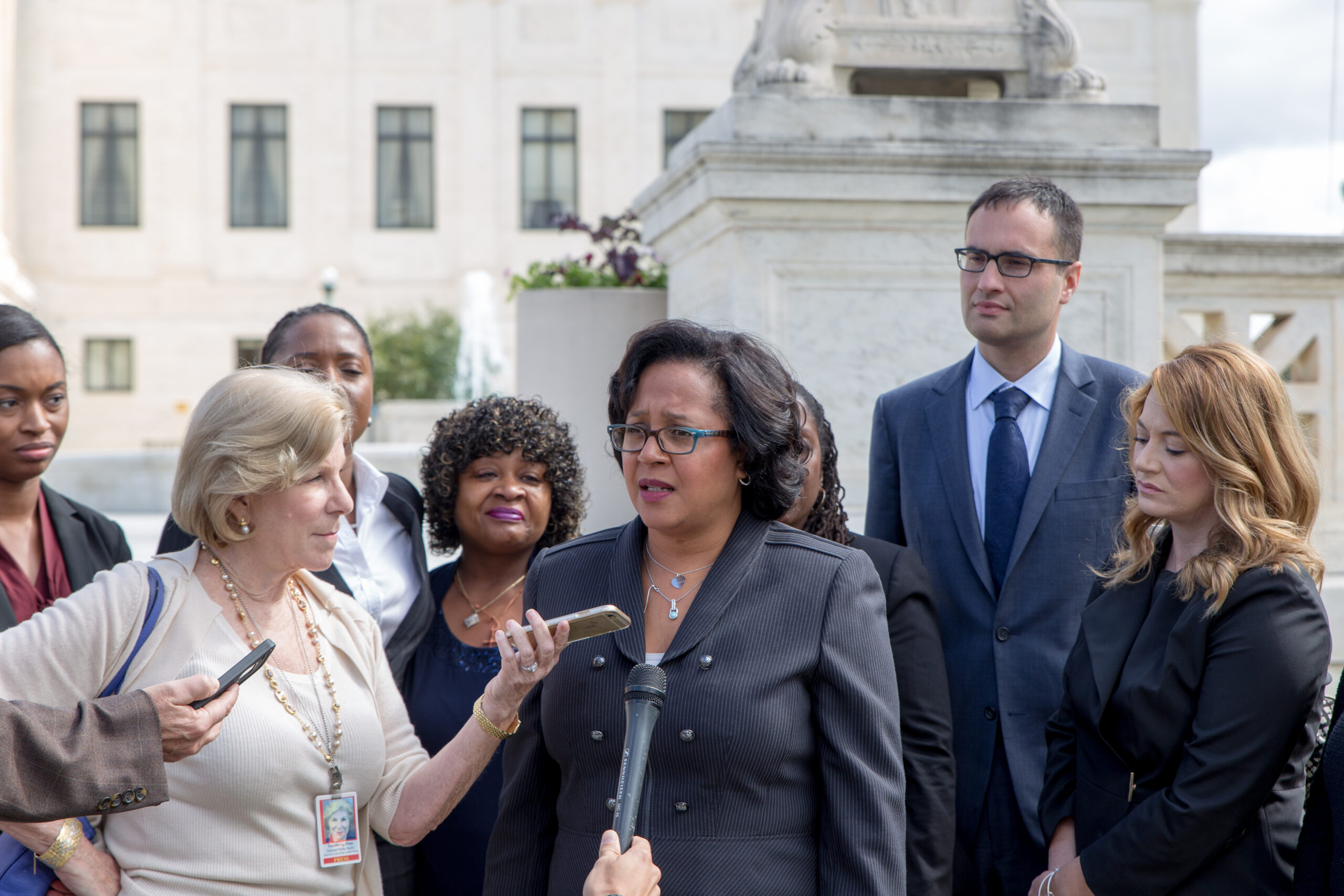 9. Christina Swarns
Our last feature is none other than Innocence Project Executive Director Christina Swarns. Swarns began her career as a public defender at the Legal Aid Society in her hometown of New York City after graduating from the University of Pennsylvania Law School. She served as the Attorney-in-Charge of the Office of the Appellate Defender (OAD), one of New York City's oldest providers of appellate representation to poor people convicted of felonies. 
Before joining OAD, she served as the litigation director for the NAACP Legal Defense and Educational Fund. There, she represented Duane Buck, a Black man who was sentenced to death in Texas based on explicitly racist evidence. In 2016, Swarns served as lead counsel for Buck, arguing Buck v. Davis in the United States Supreme Court. Swarns was the only Black woman to argue in the 2016 Supreme Court term, and is one of the few Black women to have ever argued before the nation's highest court.
Leave a Reply
Thank you for visiting us. You can learn more about how we consider cases here. Please avoid sharing any personal information in the comments below and join us in making this a hate-speech free and safe space for everyone.