Remembering Christopher Tapp: Beloved Innocence Project Client — the First Person in the World to be Exonerated With Genetic Genealogy 
Mr. Tapp is remembered as a caring son, friend to many, and a tireless advocate on behalf of others wrongly convicted.
Breaking News 11.08.23 By Peter Neufeld, Vanessa Potkin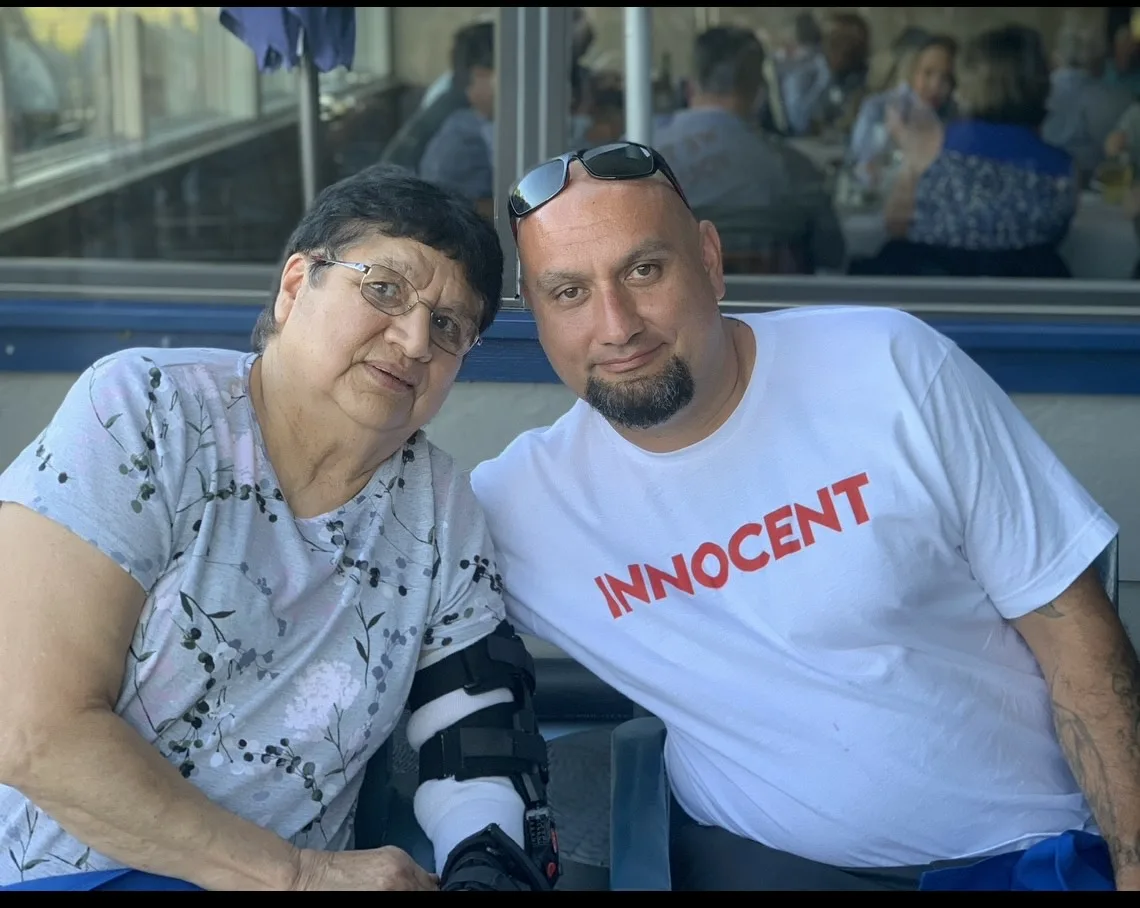 We are deeply saddened to share news of the passing of beloved Innocence Project and Idaho Innocence Project client Christopher Tapp, 47, on Nov. 5 in Las Vegas. After an accidental fall on Oct. 29 caused serious and irreversible head injuries, Mr. Tapp was rushed to a hospital, where after a week of heroic efforts to save him, he nonetheless died. He is survived by his mother Vera, who stood resolutely by her son from the moment he was falsely charged 27 years ago until his untimely death this week. Vera took out a second mortgage to pay for several unsuccessful appeals and worked a second job well past retirement age to ensure there were funds in Mr. Tapp's commissary for the 21 years he was incarcerated.
Mr. Tapp was officially exonerated in 2019, the first person in the world to be proven innocent with genetic genealogy. There are so many egregious things about what he endured — he was just a teen when a young woman in his town of Idaho Falls was murdered in 1996, and unable to solve the case and acting off an unfounded hunch, police preyed upon him in their effort to close the case. They interrogated Mr. Tapp abusively for 60 hours over the course of two weeks — manipulating him, using fake polygraphs and threatening him with the death penalty. 
Although it was obvious that the young woman was attacked and killed by a single assailant and the DNA excluded Mr. Tapp from the start showing his innocence, the police concocted new and different theories to make Mr. Tapp an accomplice to the unidentified man who left his DNA all over the crime scene. But each fictitious police theory, DNA testing of everyone, with whom the detectives imagined he may have acted with, resulted in their exclusions.
In the end, none of the science or physical evidence mattered to the police. All they cared about was closing a high profile murder that had gone unsolved for more than seven months. Mr. Tapp's prosecution and conviction relied almost exclusively on the tortured, fabricated and false confession. Many in the community knew Mr. Tapp was innocent. Even the victim's mother, Carole Dodge, ultimately came to believe the confessions were coerced and invented by police. For years, she joined in advocating for Mr. Tapp's release and for additional investigation to identify the actual assailant. 
Ultimately, the biology left by the unidentified perpetrator was submitted for genetic genealogy testing. Using an ancestry database, third cousins were identified, a family tree was constructed and the man who had sexually assaulted and murdered the young woman was identified. He was apprehended and pleaded guilty. The person who committed the crime actually lived across the street from the victim and police had spoken to him right after the crime.  
On the day of his exoneration Mr. Tapp wore a shirt that said "INNOCENT" and the courtroom was packed with friends and supporters with shirts that said "WE TOLD YOU SO!"
Despite all the cruelty and injustice he was forced to endure and being locked up as a child and growing up in prison, Mr. Tapp emerged from the experience the most genuine and loving person you could meet. He radiated positivity. He wanted good things for all those around him, and joined forces with Beth Powers and Rebecca Brown of the Innocence Project policy department, the Idaho Innocence Project, and other activists in Idaho, working, lobbying, and fighting, successfully, to get a compensation law passed. In addition, Mr. Tapp testified before various legislative committees in multiple states as part of the Innocence Project's campaign to prohibit the use of deception during police interrogation. He was always ready to answer the call to speak out and wanted very much to join the Innocence Project Exoneree Council and lend his experience, perspective and wisdom to others and to continue his advocacy hand in hand with us.   
Once Mr. Tapp secured a settlement in his civil rights lawsuit against the Idaho Falls Police and an apology from the city, his generosity helped many of his childhood friends and others who had stood by him. Mr. Tapp was his mother's only son and a beloved member of our Innocence Project family. It is hard to capture the enormity of our loss.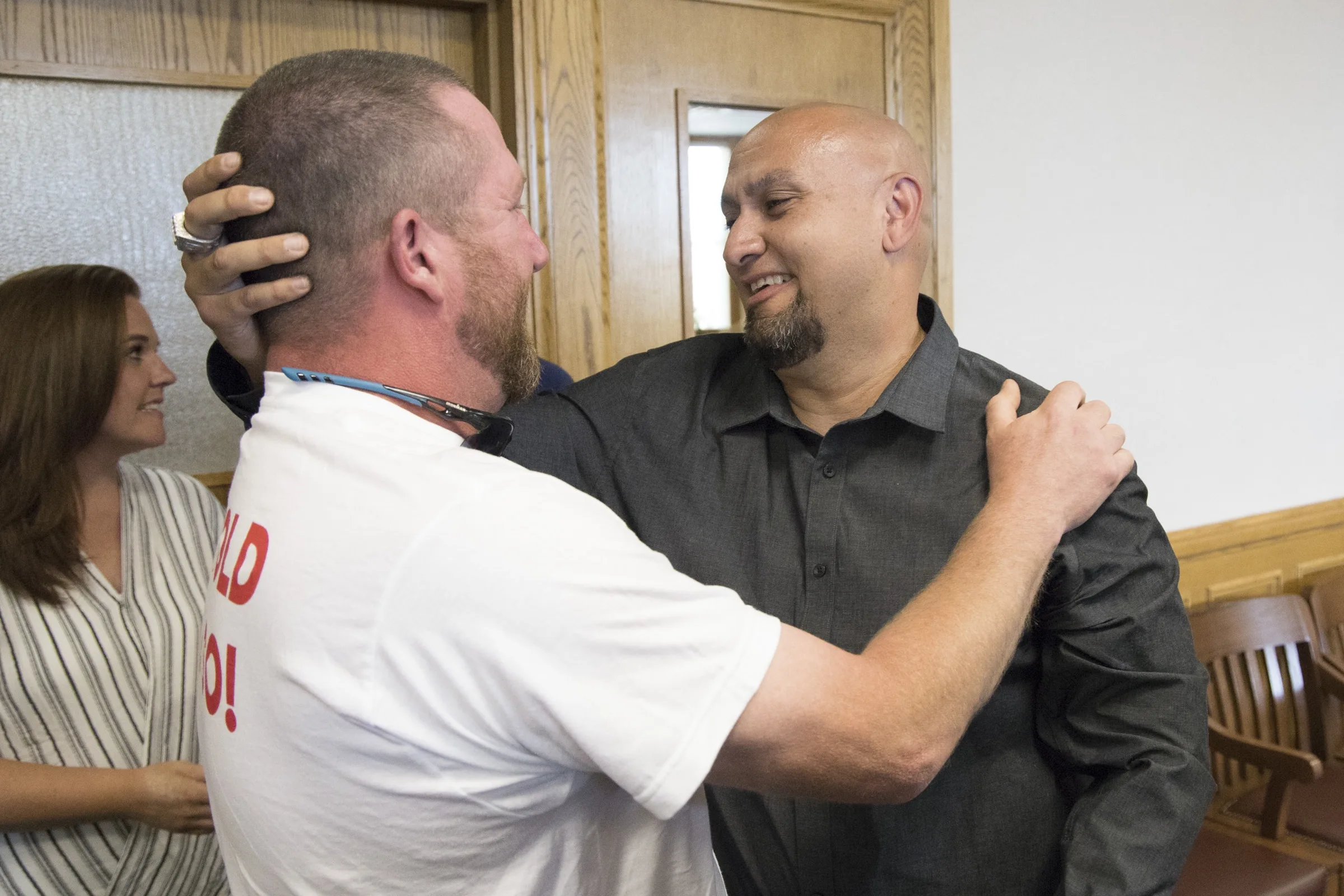 We've compiled tributes of Mr. Tapp from our community.
"Chris was a truly inspirational person. He always had a positive demeanor and was an absolute pleasure to be around. He made you know he cared, and he did." — Anthony DiPippo, Exoneree and friend of Mr. Tapp 
"In Chris's short time of freedom after the cruel experience of wrongful conviction, he was able to offer crucial support to those more newly released. He openly talked about the importance of processing the trauma of wrongful conviction in therapy and the importance of telling their stories and offering support to those struggling. He was a strong figure in the freed and exonerated community and will be greatly missed." — Suzy Salamy, Innocence Project Director of Social Work 
"I'm forever grateful for the time I spent with Chris. He took the injustice leveraged on him by the criminal legal system and used it as a powerful tool to mobilize the legislature in the state that wrongfully convicted him. His compassion and dedication to making the system better for others will not be forgotten. He will be deeply missed." — Beth Powers, former Innocence Project Policy Advocate 
Leave a Reply
Thank you for visiting us. You can learn more about how we consider cases here. Please avoid sharing any personal information in the comments below and join us in making this a hate-speech free and safe space for everyone.