She Wanted to Be a Mom. Wrongful Conviction Shattered Her Dream.
Rosa Jimenez was pregnant with her second child when she was arrested for a crime she didn't commit.
Special Features 03.26.21 By Daniele Selby
"Emanuel." Scared, alone, and very pregnant, Rosa Jimenez decided that's what she would call her son, her second child.
She'd found the name in her Spanish Bible, one of the few things she had with her in the Travis County Jail in Austin, Texas, where she was awaiting trial for a crime that had never happened.
Emanuel means "God is with us."
"I thought — okay. I'm going to name him Emanuel because I need to name him something that gives me hope and because I do believe that God will be with us," Ms. Jimenez said. "I thought, now every time that I look at him, he's gonna remind me that there is something more than just this place."
"This place" — the county jail — was somehow more terrifying than the the last place — the Travis County Correctional Complex, where Ms. Jimenez had been sent first. But with her due date approaching, she had been sent to the smaller county jail which was closer to the hospital "in case something happened."
But "something" had already happened.
Bryan Gutierrez, a 21-month-old who Ms. Jimenez regularly babysat and loved like her own, had died after a tragic accident, and Ms. Jimenez had been wrongly accused of killing him. Even worse, she would soon be wrongly convicted for his death and sentenced to 99 years in prison.
The "ugliest" time
"There was nothing and nobody" at the county jail, Ms. Jimenez remembered. "Just a little room with a bed, and nobody inside with me, nobody on one side or the other. Just me, by myself."
Confused, close to giving birth, and now totally alone, she was even more afraid than she had been at the Travis County Correctional Complex, where the women incarcerated inside had pointed and jeered at her arrival.
"I couldn't figure out what they were saying because I didn't really speak English, but I could tell they were saying ugly, ugly things," Ms. Jimenez remembered. "Some of them were yelling, they were hitting the windows … I thought they might kill me." Like other women wrongly accused of harming children — including exonerees Hannah Overton and Kristine Bunch — the news had made her out to be a monster.
The harsh coverage of Ms. Jimenez's case was not entirely unique. Crimes involving female suspects tend to receive more media spotlight than similar cases involving men, especially when the accusations against them involve children. Media coverage of women suspected of harming children often weaponizes gender stereotypes, painting women as "evil" or "bad mothers" and portraying them as having fallen short of the traditional gender roles of gentle and nurturing mothers. These biases can contribute to wrongful conviction.
Ms. Jimenez said, at first, Red, a tall Black woman with unmissable red hair, was the only person who stood up for her at the correctional complex. Red would buy her snacks to quell her pregnancy cravings, before she learned how commissary worked. And eventually, other women began to come around.
But at the county jail, she didn't have Red or anyone else. Alone, she worried that she would be isolated throughout her incarceration — the duration of which was still yet to be determined.
"There was
nothing and
nobody"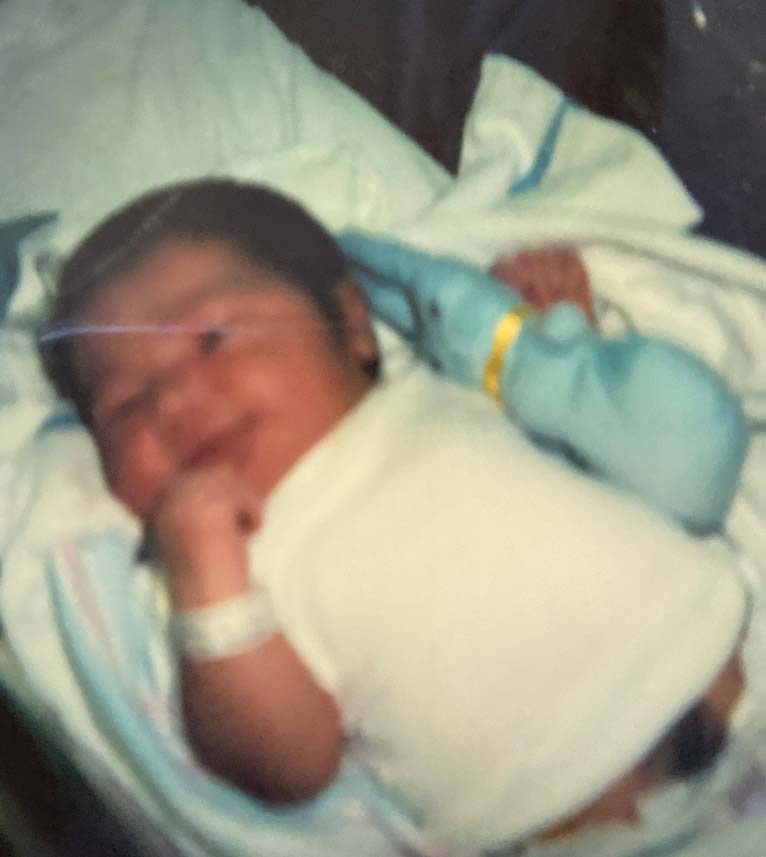 During this period, what she describes as the "ugliest time" in her pregnancy, the only gesture of kindness came, unexpectedly, from a corrections officer.
"I don't know how he knew, but when I was pregnant with Emanuel I used to crave pretzels with mustard. And one day, just out of the blue, he came with two bags of pretzels and packages of mustard. And he did that every single day until I had my baby — it was crazy," she said.
"I think he felt sorry for me, but just that little thing made me feel like even then God was still with me."
Everything she knew about what to expect when expecting in prison, she had learned from the women she'd met back at the correctional complex. Most of them were mothers, too. In fact, over 60% of women in prison have children under the age of 18 and almost 80% of women in jail are mothers, according to the Prison Policy Initiative.
After giving birth, they told her, they were allowed to go to the nursery to visit their babies — of course, under the supervision of an officer. They had been able to spend at least three days with their newborns. Some said even a whole week.
But that was not the case for Ms. Jimenez, who had been accused of harming a child.
"I hardly ever got to touch my baby," she said. On each of the three days she spent in the hospital after giving birth, she was allowed to see her baby for five minutes. On the third day, when they informed her that she would be going back to jail after only having spent a total of 15 minutes with her son, she was hysterical.
"I was literally begging the nurse. And just saying, 'Please… please… just let me hold him, I don't know when I'm going to touch him again,'" Ms. Jimenez recalled through tears. "I was crying so badly, I guess she felt bad for me and so she brought him in. They took pictures of us together — and that was the last chance I had to touch him."
And then she was sent back to jail to await her trial.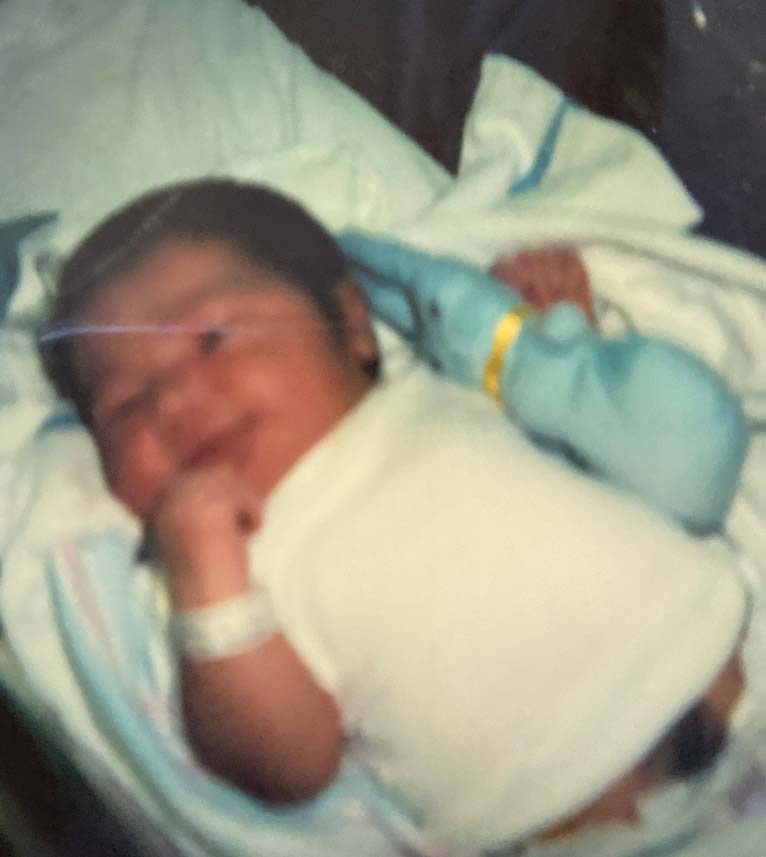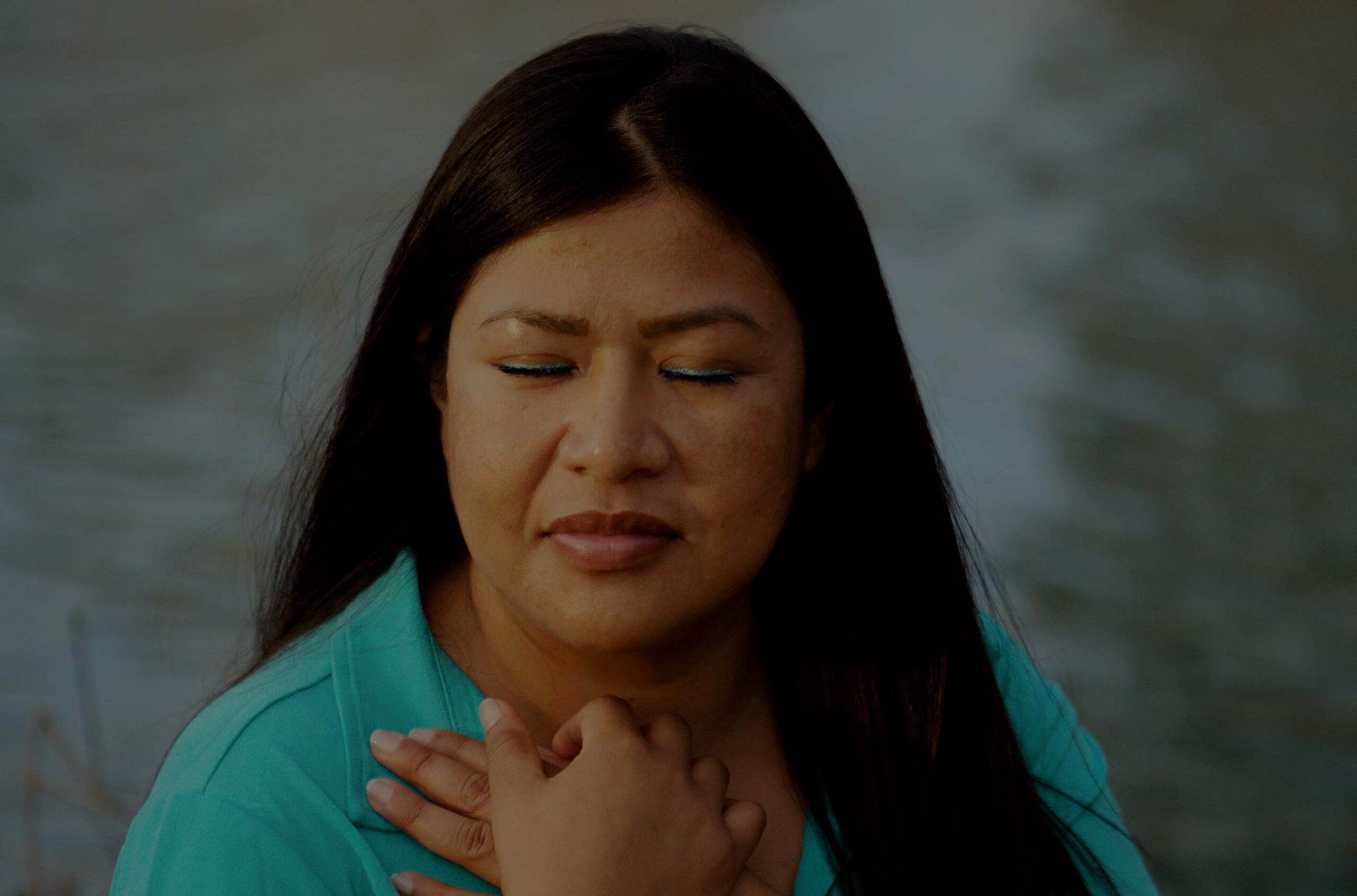 "I hardly ever got to touch my baby."
"I hardly ever got to touch my baby."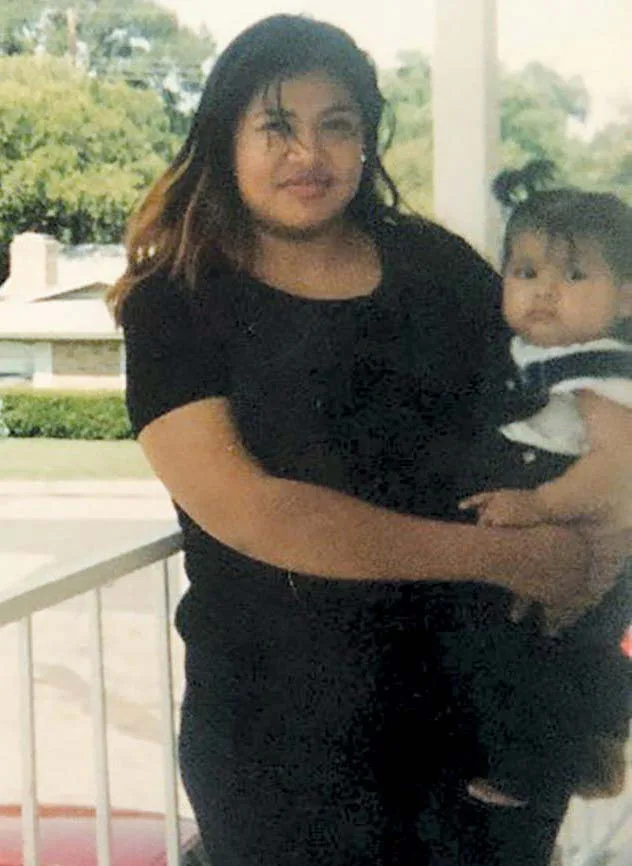 A dream derailed
Ms. Jimenez was born in Ecatepec, a city just outside of Mexico City, the third of six siblings all raised by a single mother, who sold tamales from her pushcart. And at 17, Ms. Jimenez moved to the United States to help support her family, making her way to Austin, where she immediately fell in love with the city and, shortly after, with the future father of her children.
"I was so happy when I found out I was pregnant with my first child, Brenda — that day was the happiest day of my life," Ms. Jimenez recalled. "My dream was always to be a mom. I remember in school, the teacher would always ask us to draw pictures of what you want to be when you grow up and mine were always me as a mom with a bunch of kids."
From the moment her daughter was born, they were inseparable.
"She was so little that I literally carried her everywhere," Ms. Jimenez said. "We would go to a lot of parks. There was one we always went to with a pond that had a bunch of ducks. And I loved to just sit and watch the escenario," she added, slipping into Spanish momentarily.
"And she was born with so much hair, I used to always do her little hair and dress her up really cute for picnics in the park."
Because she worked as a babysitter, taking care of children in her community, she was able to stay home and spend more time with Brenda, which is what she was doing on the afternoon of Jan. 30, 2003, a day that altered the course of her life.
As Ms. Jimenez prepared lunch for her 1-year-old daughter and Bryan Gutierrez, she noticed the boy grasping at his throat. Quickly realizing that he was choking, she tried to help. When that didn't seem to work she ran to her neighbor with the child. When the paramedics arrived a short while later, they were able to remove the obstruction from his throat — a wad of paper towels — and resuscitate him. He was taken to the Children's Hospital of Austin where he was placed on a ventilator, but by then the lack of oxygen had caused brain damage.
Ms. Jimenez, then pregnant with Emanuel, was taken in for questioning. But the officer conducting the interrogation, though allegedly bilingual, could "hardly speak Spanish," Ms. Jimenez remembered. Language barriers can make Latinx people who are not fluent in English uniquely vulnerable to wrongful convictions, especially during law enforcement interrogations where an interpreter is not constitutionally guaranteed, unlike at trial.
Ms. Jimenez thought he wanted her help to save Bryan Gutierrez, who was then still in the hospital. But when he told her Brenda had been taken from her father and was in the custody of Child Protective Services, all she could think of was how corrupt police in Mexico would sometimes threaten people's families to extort them. After she begged to see her daughter, who was still breast-feeding at the time, a caseworker brought her in for a few minutes before taking her away, and questioning resumed.
"I thought, whatever it is they want from me in order for me to keep Brenda — I'll do it," she said. "I was really scared I would lose her, and she was just a little kid, she don't know nothing." 
But Ms. Jimenez never wavered from the fact that she had not hurt Bryan Gutierrez. She was questioned for a total of five hours that day before she was allowed to go home. But at 11 p.m. that same night, police returned to arrest her.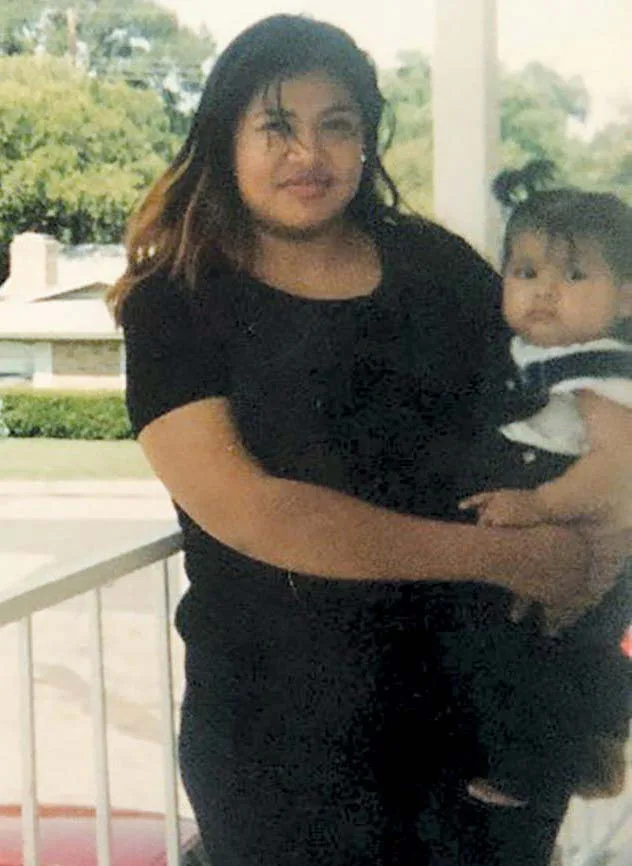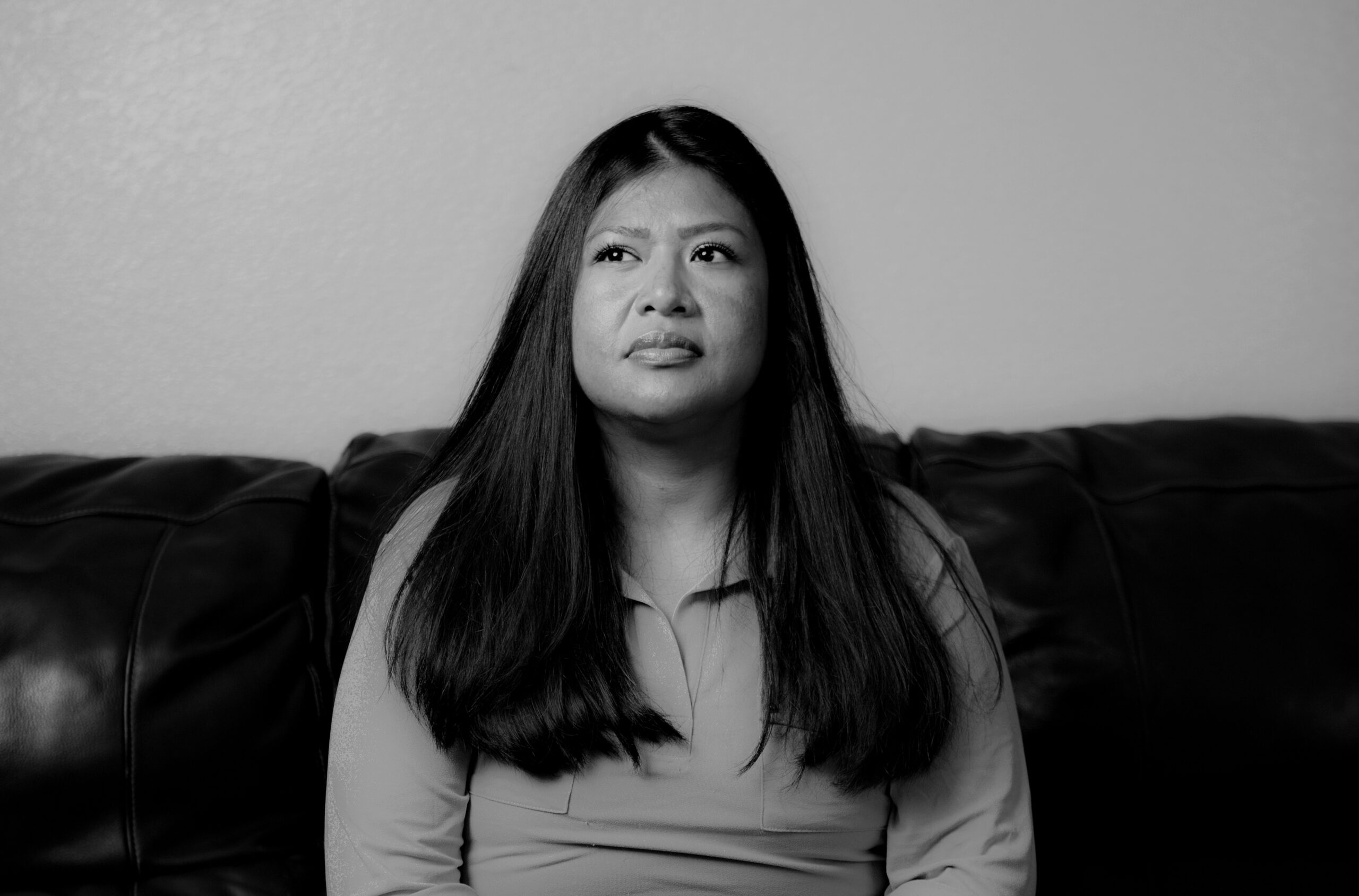 "I thought, whatever it is they want from me in order for me to keep Brenda — I'll do it."
"I thought, whatever it is they want from me in order for me to keep Brenda — I'll do it."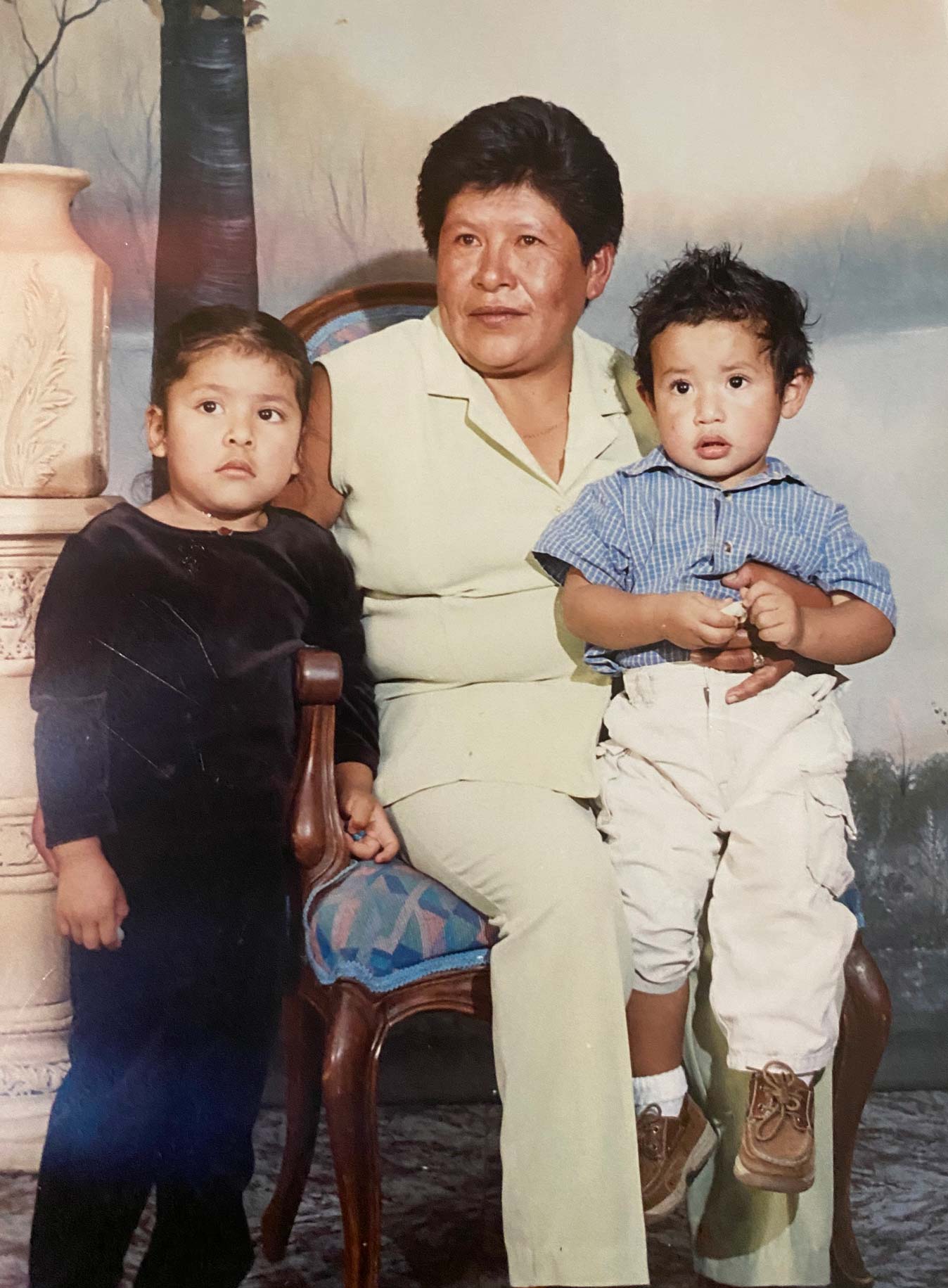 "A picture of a mother"
When Ms. Jimenez finally saw her daughter again, it was through the glass partition of the jail's visitation room. By that time she'd been in jail a year, and Brenda, a toddler, cried, unable to understand why she couldn't reach out and touch her mother.
Unable to soothe her crying child, Ms. Jimenez was in agony. But she was not allowed to have physical contact with children under the age of 18, including her own, because she had been accused of harming a child.
In 2005, a year later, Ms. Jimenez was convicted based on the testimony of medical professionals, who were not pediatric airway experts, who testified at trial that Bryan Gutierrez could not have accidentally choked. The prosecution argued that Ms. Jimenez had actually forced the toddler to ingest paper towels, even though there was no evidence that she had ever abused him. Approximately 40% of female exonerees were wrongly convicted of harming their children or other loved ones in their care, according to the National Registry of Exonerations. 
Ms. Jimenez fought fiercely against her wrongful conviction, but there was little she could do to fight the injustice of missing out on raising her own children. Her conviction meant she would have to wait until Brenda, now 3, was an adult to embrace her again.
For years, she watched as the other mothers held their children during cherished visits. And once a year, while the children of incarcerated mothers played in the big, bright bounce castles the prison would bring in for "Mom's Day," Ms. Jimenez sat in lock down.
"They would put them in the middle of the prison and you could not miss them. And it was so painful to watch because I couldn't do that with my kids," Ms. Jimenez recalled.
When she finally got to hug her daughter, her little girl was 18 — legally an adult — and had no interest in bounce castles. And though Ms. Jimenez had spent more than a decade picturing the moment, it was nothing like either of them had envisioned. 
Brenda had been too young to keep in touch over the phone when Ms. Jimenez was first incarcerated. Then, for a few years, she and her brother lived in Mexico with their grandmother, making it even harder to stay connected. Eventually, they were placed in foster care. Children of incarcerated mothers are fives times more likely to be placed in foster care than children of incarcerated fathers.
Their foster family lived in Texas, which, at least, enabled Ms. Jimenez to see Brenda and Emanuel — whose foster parents called him Aiden — more often.
Still, it wasn't enough for Ms. Jimenez to be able to bond with her children the way she'd always wanted to. She'd pictured raising a tight-knit family, of watching movies with her kids, and teaching them the Latin American New Year's tradition of eating 12 grapes while making a wish with each stroke of the bell at midnight.
But none of that was possible from behind prison walls and instead her children grew up only ever knowing her through prison glass and monitored conversations. At most, she was "a picture of a mother," framed by the window of the prison visitation room, Ms. Jimenez said.

When Brenda turned 18 and came to visit her mother in prison, they hadn't seen each other in about five years. So when Ms. Jimenez entered the visitation room, she wasn't quite sure who she was looking for.
"I had this little girl in my mind — like in my mind she hadn't grown up," Ms. Jimenez said. Eventually, she spotted Brenda, but said that if she'd passed her on the street, she probably wouldn't have recognized this woman, who had long grown out of the pink dresses and bows she had loved to dress her in.
"We had to find out what our level of comfort was that [contact] first visit. Because we weren't strangers, but in some ways we were," Brenda said. Growing up, she said, it was sometimes difficult to balance the knowledge that her mother would want to be with her if she could be, with the reality of having foster parents that had chosen to raise her.
"And there were so many moments where it was like maybe she was finally going to get out or no, it turns out she's not getting out — it was this rollercoaster," Brenda said. "At some point, it was hard to keep getting my hopes up every time."
During her long incarceration, four judges stated they believed Ms. Jimenez was likely innocent. And in 2019, a judge overturned her conviction, but the State appealed the ruling and she was not released. Still, Ms. Jimenez said the idea that she might one day be reunited with her kids gave her the strength to keep fighting.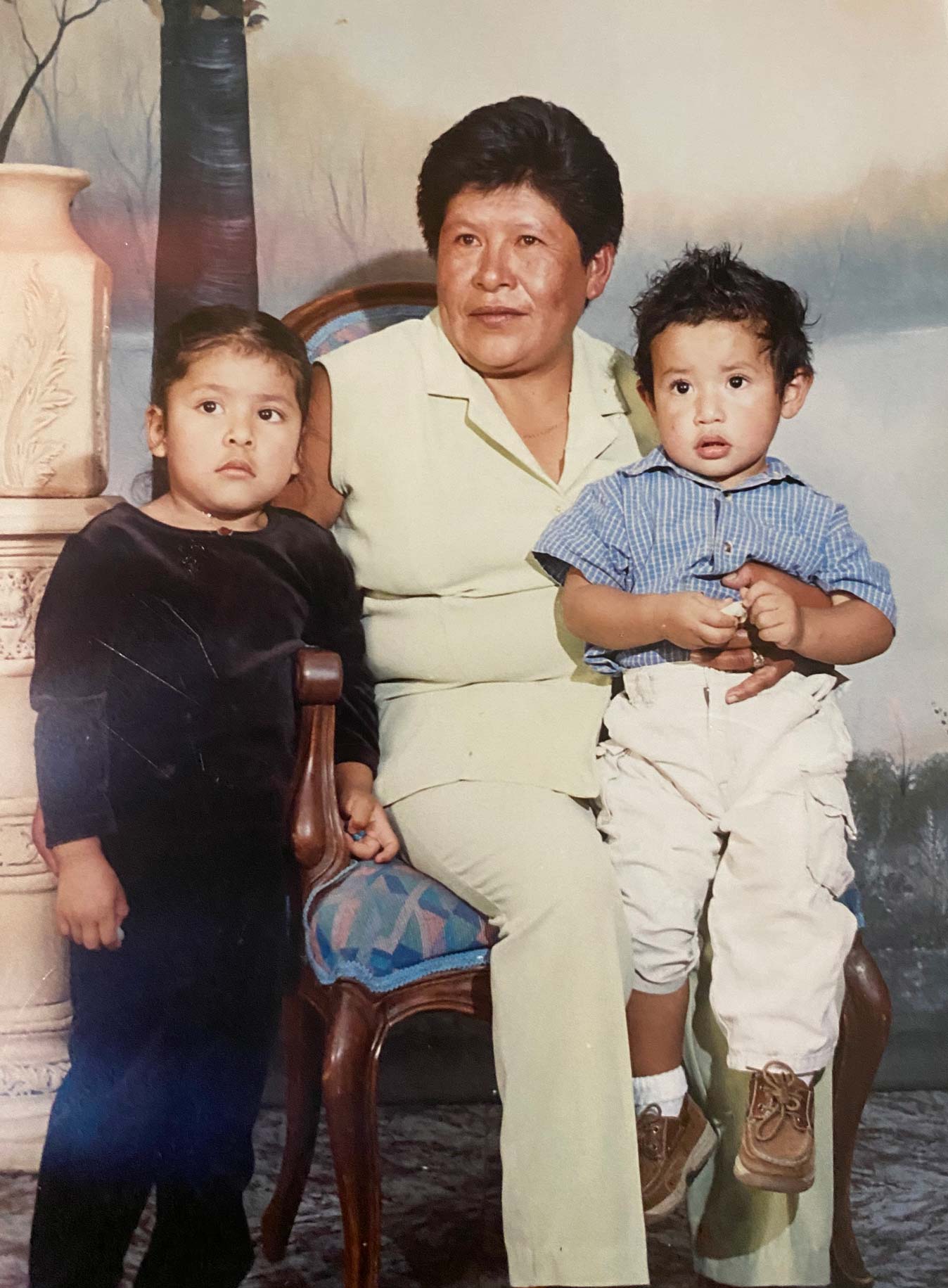 60%
of women in prison have children under the age of 18 (Prison Policy Initiative)
80%
of women in jail are mothers (Prison Policy Initiative)
73%
of women exonerated since 1989 were wrongfully convicted of crimes that never happened (National Registry of Exonerations)
40%
of female exonerees were wrongly convicted of harming their children or other loved ones in their care (National Registry of Exonerations)
A long-awaited reunion
On Jan. 27, 2021, after pediatric airway experts from the country's top children's hospitals testified that all the evidence indicates that Bryan Gutierrez accidentally choked, Travis County Trial Court Judge Karen Sage granted Ms. Jimenez relief and recommended her conviction be vacated. Judge Sage found, "There was no crime committed here … Ms. Jimenez is innocent," and added that it was "clear" that Ms. Jimenez would not have been convicted for Bryan Gutierrez's murder had false and misleading testimony not been presented.
There was no crime committed here … Ms. Jimenez is innocent.
Almost 73% of women exonerated since 1989 were wrongfully convicted of crimes that never happened — including events determined to be accidents, deaths by suicide, and crimes that were fabricated — and at least 87 female exonerees were wrongly convicted in cases involving false or misleading forensic evidence.
However, Ms. Jimenez cannot be fully exonerated until the Court of Criminal Appeals rules on her case.
The next day, Ms. Jimenez reunited with her children and was finally able to freely hold her son for the first time since his birth. That weekend she attended her daughter's wedding. Both were moments Ms. Jimenez spent nearly 18 years envisioning, but in the end, neither was quite like she'd imagined. Too much had already been lost.
But what Ms. Jimenez, Brenda, and Aiden all still share is hope — the hope that they can start building a closeness, which they've never had the chance to do before.
"I cannot get the time that I lost back and I don't like to dwell so much on it because it is so, so sad. So I'm concentrating more on the new memories I can make. Good memories. And believe with all my heart that I'm going to be able to be there for my kids or my grandkids and we're all going to be okay," Ms. Jimenez said.
She hopes that one day, her mother, who still lives in Mexico, and her kids will be able to join her in Austin.
After nearly two decades of wrongful incarceration, Ms. Jimenez is now adjusting to her new life and precarious freedom while she waits for the courts to rule on Judge Sage's recommendation that her conviction be vacated. In addition to her continued battle for justice, she is also dealing with advanced Stage 4 kidney disease.
In some ways, she and Brenda, who is now the same age as Ms. Jimenez when she was arrested, are starting their lives as independent adults at the same time.
"It's like Rosa's life was put on pause when she went to prison and now she's starting her life and I'm starting my life, and it's kind of like she's starting where I am. We're both worrying about things like paying rent, buying our own groceries, and phone bills — things she couldn't do in jail and I'm doing now," Brenda said.
For Ms. Jimenez, even the freedom to buy her own groceries has been a joy.
"I love to go shopping. Not for anything really, but even the grocery store or the Dollar Store. Just walking in that door and seeing whatever they have, and if I want it, I can get it because I have that choice," she said.
At first, she worried she'd forgotten how to cook after not having the opportunity to cook her own meals for so long. After realizing she'd forgotten how to make rice, she called her mother in a panic. Her mother, patient as always, walked her through the steps of her rice recipe — flavored with onions, garlic, and chicken broth.
"I kept worrying I was doing something wrong and my mom kept talking to me, telling me to leave it, distracting me until it was ready. It turned out fluffy and so good — it was perfect. And I was like I did that!"
But starting life over again after a nearly 20-year-long interruption has not been easy. Even after two months of freedom, she still worries it might all be a dream that could evaporate overnight.
"Sometimes I still wake up and I can't go back to sleep. And sometimes I'm scared to go to sleep because I'm worried that this isn't real and if I go to sleep I might wake up back in prison," she said.
Bit by bit, she is settling into the life she should always have had. She's reconnecting with friends and family members and learning what she has in common with her children — she and Aiden are both big fans of "The Walking Dead" and she and Brenda are both looking forward to the day that Ms. Jimenez will get to dote on her grandchildren.
"I do hope that we're able to have the kind of relationship where we'll talk and I can go see her and she'll come see me regularly and where we can celebrate big moments like birthdays together," Brenda said. "Rosa said she would love to spoil her grandkids one day and take care of them and teach them Spanish, and I'd like that, too."
For now, Ms. Jimenez has just one dream.
"While I was in prison this was the one thing that I wanted to do so bad with my kids. Like I always thought, if I could do this once, then my whole life would be complete. Me and my kids — me in the middle of the bed, Brenda on one side, Aiden on the other — watching a movie with pizza and popcorn," she said.
"That will be the best day of my life."
Leave a Reply
Thank you for visiting us. You can learn more about how we consider cases here. Please avoid sharing any personal information in the comments below and join us in making this a hate-speech free and safe space for everyone.