Sedley Alley: The search for the truth after execution
Sedley Alley was executed for murder in 2006 despite tell-tale signs of a wrongful conviction and DNA evidence that could have proved his innocence. Now, his daughter April has requested the DNA testing her father was denied.
03.01.19 By Innocence Staff
In 2006, Sedley Alley was executed by the state of Tennessee after the courts refused to conduct DNA testing that could have helped uncover the truth.
On May 1, 2019, his daughter April Alley, the executor of his estate, petitioned the Criminal Court for Shelby County, Tennessee for post-conviction DNA testing of the evidence in the case.
If April is granted these tests, it'll bring a small measure of justice to their family: a chance to reveal the truth.
It's too late for my father, but it's not too late to find the truth. —April Alley 
Through various data sources, we know there is a high risk of executing an innocent person under America's death penalty system. To date, 165 innocent people have been exonerated from death row. In a 2014 study published in the journal of National Academy of Sciences, Michigan law professor Samuel Gross and his co-authors estimated that 4.1% of people on death row in the United States had been wrongfully convicted.

We also know the tragic stories of people who survived death row, and those who were executed before they had a chance to prove their innocence.
Below you will read about Cameron Todd Willingham, Carlos DeLuna and Ruben Cantu, who were all executed in Texas despite overwhelming evidence of their innocence. Frank Lee Smith was exonerated from death row by DNA but died of cancer in prison before his release. This piece also features the stories of death row survivors Sabrina Butler, the first woman exonerated from death row, and Ray Krone, who co-founded Witness to Innocence, the nation's only organization of death row survivors and their families.
Recent landmark decisions
2019: New Hampshire legislature voted to repeal death penalty. Learn more.
2019: California Governor Gavin Newsom issued a moratorium on the death penalty under his tenure, a decisive step in eliminating the chance that an innocent person is executed in the state of California. The 737 people on California's death row, the largest of any state in the nation, have been granted a stay of execution. Learn more.
2018: The Supreme Court in Washington State unanimously declared the death penalty unconstitutional, ruling it had been used in an arbitrary and racially biased manner. The decision makes Washington the 20th state to abolish capital punishment, and the third state supreme court to strike down the death penalty based in part on concerns about inherent racial disparities, joining Massachusetts (decided in 1980) and Connecticut (decided in 2015). Learn more.
Sedley Alley
Executed without a chance of DNA testing 
Execution: Lethal injection by state of Tennessee on June 28, 2006
Final Words: "Yes, to my children. April, David, can you hear me? I love you. Stay strong." Alley then thanked the prison chaplain and said, "I love you, David. I love you, April. Be good and stay together. Stay strong."
Sedley Alley was convicted of the 1985 rape and murder of Marine Lance Corporal Suzanne Marie Collins. There are numerous items of evidence–including men's red underwear that police believed were worn by her attacker–found near Ms. Collins's body that, if subjected to DNA testing, could provide powerful proof of innocence and even help find the real assailant. A leading expert has concluded that Alley's confession was likely false because key details in his statement have been disproven by forensic evidence and other problems with interrogation procedures. Reinvestigation of the case over the years has shown that the evidence against Alley was weak.
In 2006, the Tennessee Board of Parole recommended that then-Governor Bredesen stay Alley's execution and order DNA testing. Instead of exercising his power to order DNA testing, the governor directed Alley's defense team to present their request for testing to the trial court in Memphis.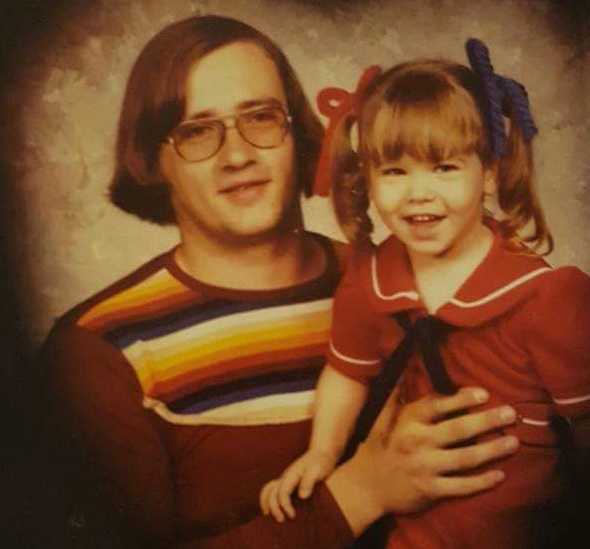 The trial court incorrectly ruled that, in considering whether to grant a convicted person DNA testing, the court could not consider the ability of DNA testing to link crime scene evidence to a known individual through the CODIS database. The Tennessee appellate courts affirmed this decision, but reversed it five years later.  
In 2011, in State v. Powers, the Tennessee Supreme Court overruled Alley's case and clarified that Tennessee's post-conviction DNA analysis statute intended to prove innocence by searching DNA profiles from crime scene evidence in the CODIS DNA databank, which contains approximately 14 million profiles from convicted offenders.
The court or Governor Lee should order DNA testing. —April Alley 
If Alley were alive today, he would be entitled to DNA testing under the Powers ruling and the plain language of the post-conviction DNA analysis statute. The trial court was wrong in 2006, as the Tennessee Supreme Court made clear when it overruled its earlier decision to deny Alley's request for DNA testing.
On May 1, 2019, April Alley, the daughter of Sedley Alley and the executor of his estate, petitioned the Criminal Court for Shelby County, Tennessee, in Memphis for post-conviction DNA testing of the evidence in her father's case.
Cameron Todd Willingham
Executed without a chance of proving innocence
Execution: Lethal injection by State of Texas on February 17, 2004
Last words: "The only statement I want to make is that I am an innocent man convicted of a crime I did not commit. I have been persecuted for twelve years for something I did not do. From God's dust I came and to dust I will return, so the Earth shall become my throne."
Cameron Todd Willingham was executed in Texas in 2004 for allegedly setting a fire that killed his three young daughters in 1991. He always claimed his innocence, and the arson investigation used to convict him was questioned by leading experts before Willingham was executed.
In 2012, Willingham's family petitioned the Texas Board of Pardons for a posthumous pardon only to be denied in 2014.
Since Willingham's execution in 2004, further evidence in the case has led to the inescapable conclusion the he did not set the fire for which he was executed. The Texas Forensic Science Commission issued its report on the convictions of Willingham and Ernest Willis on April 15, 2011 recommending that more education and training for fire investigators and implementing procedures to review old cases.
The film Trial by Fire, by Academy-Award winner Edward Zwick, adapted from David Grann's breakthrough investigative piece on Willingham, is set to premiere on May 17, 2019.
Watch: Trial by Fire trailer
Carlos DeLuna
Executed without a chance of proving innocence
Execution: Lethal injection by the State of Texas on December 7, 1989
Final words: "I want to say that I hold no grudges."
In 1983, Carlos DeLuna was sentenced to death for the 1983 murder of Wanda Lopez, a store clerk in Corpus Christi, Texas, based on a highly suggestive eyewitness identification procedure in which DeLuna sat handcuffed in the back of a police car.
Related: A Routine Execution in Texas
The key eyewitness initially described a suspect that did not match DeLuna's appearance then changed his mind, reported the Houston Chronicle. The same eyewitness said if DeLuna had not been detained near the crime scene he would have only been 50 percent sure it was him.
In 2012, Columbia law school published a 400-page law review article, "Los Tocayos Carlos", with extensive evidence the crime was committed by a man named Carlos Hernandez, as DeLuna has always maintained.
DeLuna was executed by injection in 1989 and Hernandez, who was convicted of a knife attack, died in prison in 1999.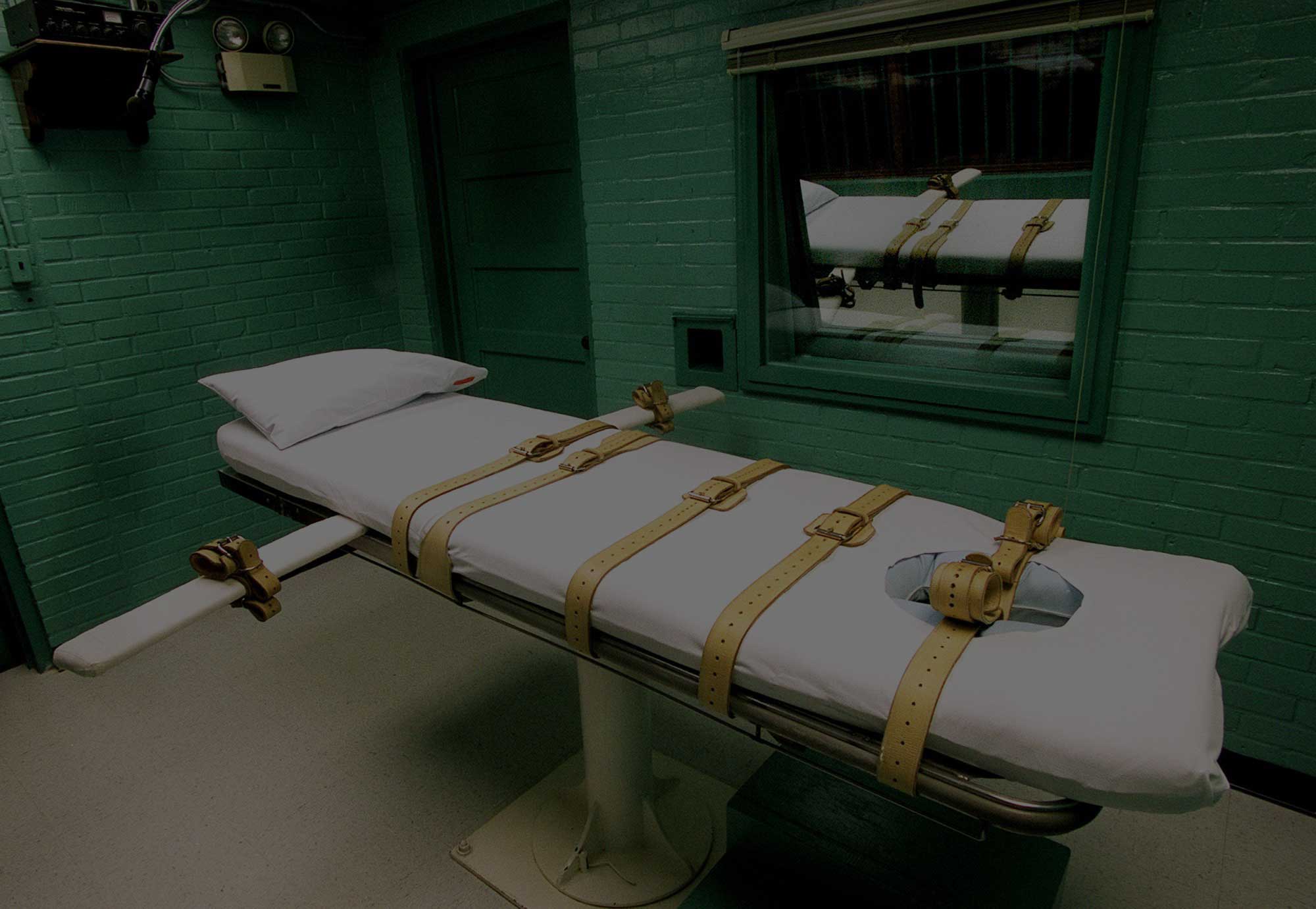 "The bottom line is, an innocent person was put to death for it."
"The bottom line is, an innocent person was put to death for it."
Ruben Montoya Cantu
Executed without a chance of proving innocence
Execution: Lethal injection by the State of Texas on August 24, 1993.
Final words" Declined to make a last statement.
In 1984, at age 17, Ruben Cantu was convicted of murder and robbery and sentenced to death.  Days following his conviction, he wrote a letter to the citizens of San Antonio saying: "I have been framed in a capital murder case. I was framed because I shot an off-duty police officer named Joe De La Luz."
Related: Did Texas execute an innocent man?
Cantu was executed in 1993, the fifth person to be convicted as a teenager and later executed by Texas. The surviving victim, one of his jurors, the district attorney and the co-defendant in his case have all made statements since his execution which cast doubt on his guilt.
"We did the best we could with the information we had, but with a little extra work, a little extra effort, maybe we'd have gotten the right information," Miriam Ward, the forewoman on the jury told the Houston Chronicle in 2005.
"The bottom line is, an innocent person was put to death for it. We all have our finger in that."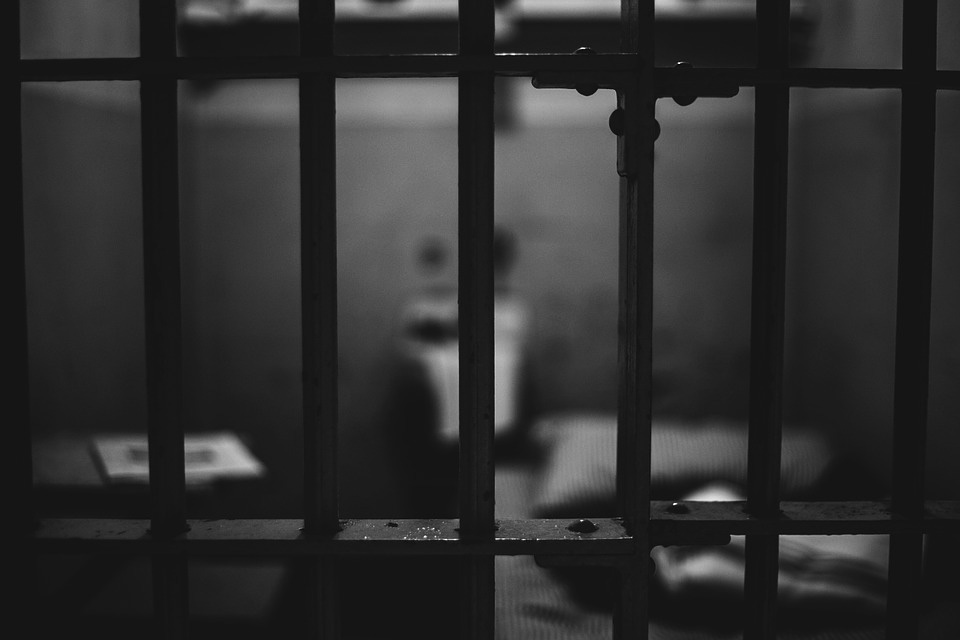 "Frank died in great pain of cancer on death row, vainly seeking DNA tests that would have exculpated him."
"Frank died in great pain of cancer on death row, vainly seeking DNA tests that would have exculpated him."
Frank Lee Smith
Died on death row
Frank Lee Smith spent 14 years on Florida's death row for 1985 rape and murder he did not commit. Eleven months after Mr. Smith died of cancer, DNA proved his innocence and showed that the actual perpetrator was already incarcerated.
On April 15, 1985, the eight-year-old victim died from injuries sustained from an attack in her home by a burglar. Repetitive blows from a blunt object, later found to be a rock, in addition to attempted strangulation, contributed to the victim's death. An autopsy revealed that the victim had been raped and sodomized. Through shaky eyewitness descriptions from neighbors, Chiquita Lowe and Gerald Davis, as well as the victim's mother, the investigation came to be centered on a black male. Lowe testified that on her way home she was flagged down by an unidentified black male with a full beard, scraggly hair and a droopy eye. From a composite sketch the police put together with Davis and Lowe, Frank Lee Smith was arrested on April 29, 1985.
The prosecution relied on the identification of Smith by the victim's mother and Smith's criminal history. She identified him as the man she saw leaving her home through the living room window on the night of the murder. At trial, the defense's insanity plea failed and the jury unanimously recommended the death penalty. Although former Governor Bob Martinez signed a death warrant in 1989, Smith was able to win a stay of execution in January 1990. In 1998, the state Supreme Court ordered a trial judge to hold an evidentiary hearing based on Smith's claim of new evidence, which had nothing to do with DNA evidence.
During this trial, three witnesses including the victim's mother testified against Smith. But eyewitness Lowe changed her story, having been shown a picture of another suspect by a defense investigator, and the defense began requesting DNA testing. Only after Smith's death was a blood sample from Smith obtained by the state prosecutor's office, which was then tested against a semen sample. The samples were sent to the FBI laboratory, which reported that Frank Lee Smith was excluded as the depositor of the semen.
On December 15, 2000, 11 months after his death, and 14 years after his 1986 conviction, Frank Lee Smith was exonerated based on exculpatory DNA testing results. These results not only cleared Smith of the crime, but identified the true perpetrator, Eddie Lee Mosley, a convicted rapist and murderer, currently living in the Tacachale State Center for mentally retarded defendants in Gainesville, Florida.
DNA testing implicating Mosley was first presented in the case of Jerry Frank Townsend, who spent 22 years in prison after confessing to two crimes he didn't commit.
Excerpt from Barry Scheck's article in FrontLine: Did Frank Lee die in vain?
"He died in great pain of cancer on death row, vainly seeking DNA tests that would have exculpated him. He cannot be released from prison. There is no obvious happy ending, nor is Smith a figure that would naturally compel sympathy from the average viewer. He had two manslaughter convictions as a teenager. He was schizophrenic, poor, and unheralded. Indeed, the DNA results that proved his innocence, 10 months after his death, were leaked the day Al Gore withdrew from the presidential race. Every effort was being made, literally, to bury Frank Lee Smith, his story, and the lessons we can learn from it."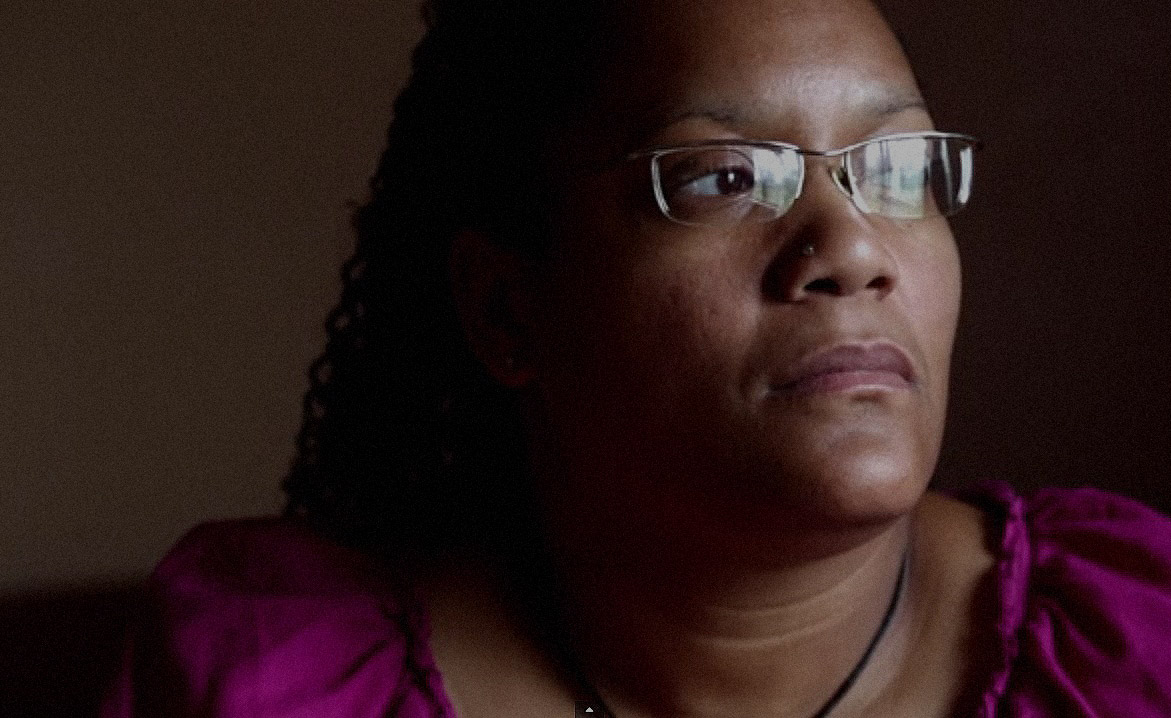 "I was young, uneducated, poor, and I didn't have a chance."
"I was young, uneducated, poor, and I didn't have a chance."
Sabrina Butler
Survivor of death row
Sabrina Butler spent almost three years on death row and over five years in prison as an innocent woman. On December 17, 1995, Butler was exonerated of murder and child abuse, becoming the first woman freed from death row.
In 1990, at age 18, Butler was wrongly convicted of murdering her nine-month-old son, Walter Dean Butler, and sentenced to death in Mississippi, making her the only woman on death row in the state at the time.
In April 1989, Butler went to check on her son and found that he was not breathing. With assistance from a neighbor, she attempted to resuscitate him as they rushed to the hospital, where doctors tried to revive him for 30 minutes, but failed. The same day that her son died, Butler was arrested on suspicion of child abuse due to the bruises left by the resuscitation attempts. She was in jail during her son's funeral.
Butler went to trial on March 8, 1990. Prosecutors claimed that Butler's account of the events leading to her son's death were false, and that she'd intentionally inflicted the fatal injuries. Defense rested their case without calling any witnesses. On March 14, 1990, Butler was convicted by a jury and sentenced to death.
"I was young, uneducated, poor, and I didn't have a chance," she shared at the Innocence Network Conference in 2017.
Butler filed an appeal with the Supreme Court of Mississippi. The conviction and sentence were set aside in 1992 on the ground that prosecution failed to prove that the incident was anything more that an accident. After the courts granted a defense motion for change of venue, Butler went on trial a second time in December 1995 in a different county. Butler's new attorney, Clive Stafford Smith, presented testimony from neighbors who confirmed that Butler, as well as one of the neighbors, had attempted CPR on her son. A medical expert testified that efforts to save the child's life could have caused the injuries, and the physician who performed Walter's autopsy admitted that his work had been less than thorough.
After a brief jury deliberation, Butler was acquitted and exonerated on December 17, 1995 and eventually awarded $329,000 in compensation from Mississippi.
Sabrina currently lives in Memphis, the mother of three children, and previously served on the board of Witness to Innocence. She speaks as often as she can to the public and media about wrongful conviction, and also works with state governments to change death penalty legislation.
Watch: Kids meet Sabrina Butler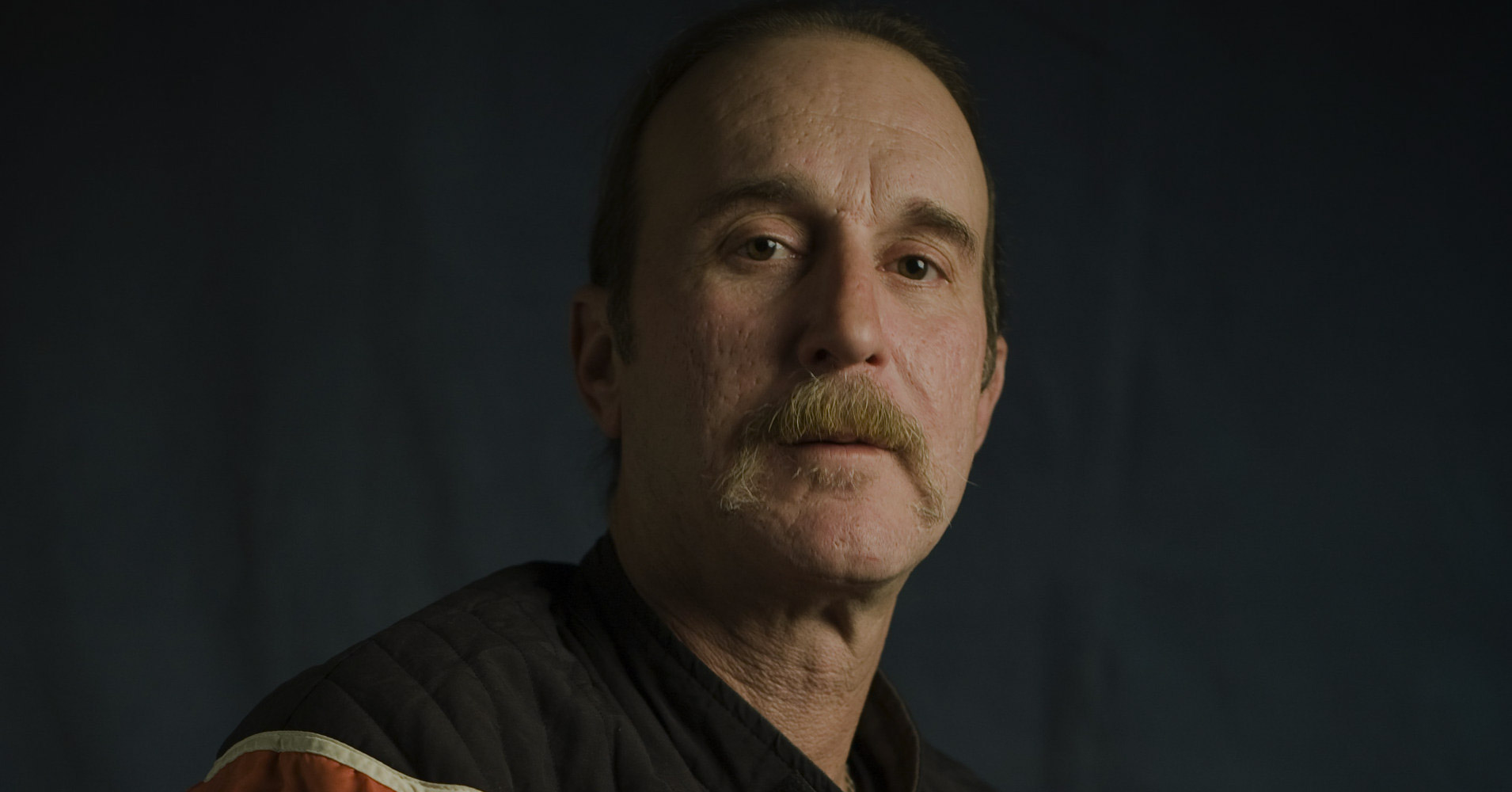 "It ripped my heart out when they said guilty."
"It ripped my heart out when they said guilty."
Ray Krone
Survivor of death row
Ray Krone is a death row exoneree and co-founder of Witness to Innocence, the only national organization in the United States composed of and led by exonerated death row survivors and their family members. Before his exoneration in 2002, Mr. Krone spent more than 10 years in Arizona prisons, including nearly three years on death row, for a murder he did not commit.
The case against him was based largely on circumstantial evidence and the testimony of a supposedly "expert" witness, later discredited, who claimed bite marks found on the victim matched Mr. Krone's teeth. It was not until 2002 that DNA testing would prove his innocence. DNA testing conducted on the saliva and blood found on the victim excluded Mr. Krone as the source and instead matched a man named Kenneth Phillips. Ray Krone is the 100th person to be exonerated from death row since the reinstatement of capital punishment in the United States in 1976. He now lives with his partner Cheryl Naill in Tennessee and devotes his life to improving the criminal justice system that failed him.
Leave a Reply
Thank you for visiting us. You can learn more about how we consider cases here. Please avoid sharing any personal information in the comments below and join us in making this a hate-speech free and safe space for everyone.