Kevin Richardson opens up about inspiring the Emmy-winning Netflix series "When They See Us"
We spoke to Richardson about his role in the production and how it has changed his life and made the relationship with Antron McCray, Yusef Salaam, Raymond Santana and Korey Wise even stronger.
Special Feature 09.23.19 By Emma Zack
The series, streamed 23 million times in the first month of its release, has brought renewed attention to the group and portrays their side of the story as normal teens from Harlem swallowed by a legal system riddled with prejudice and misconduct. We spoke with Richardson about his role in the production and how it has changed his life and made the relationship with McCray, Salaam, Santana and Wise even stronger. Take a look at our interview below.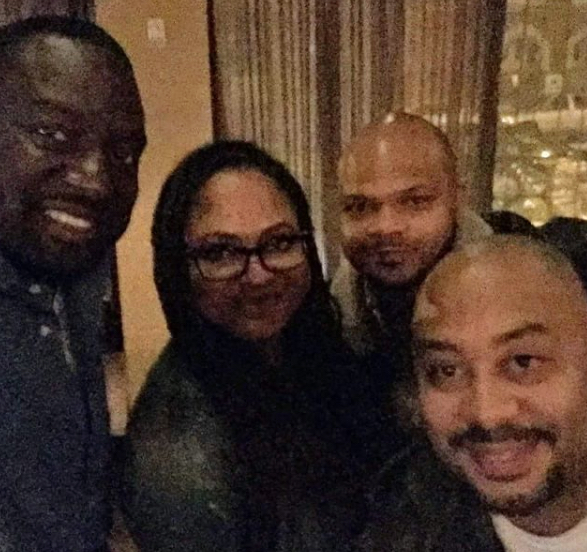 What was your initial reaction when Ava DuVernay told you she wanted to make a docu-series about your story?
In 2015, my brother Raymond Santana called to tell me he was going to meet with Ava DuVernay in New York to discuss the creation of a docu-series about our story. When Raymond first told me, I was like, "That sounds cool. Can we really make this happen?" I was both excited and nervous. A few weeks later, myself, Raymond, Yusef and Ava went out to dinner. We talked for a few hours, and she told us her ideas for the series. At the time, we didn't know it was going to be on Netflix. 
We felt an immediate connection with Ava. It felt right with her, and we all understood and connected to her vision. After our case, it took us a while for us to trust anyone in the media; but we knew it was different with Ava. The fact that she's a woman of color felt familiar to us.
The documentary released in 2012 about our case gave us the exposure we needed to speak, travel and tell the world about what's happened to us. But this right here–working with Ava and a star-studded cast for a Netflix docu-series–it's a whole different level. It's a broader spectrum. We knew it was going to be big because it was our truth; but we didn't know how big it'd be until it came out.
Now, here we are in 2019. Our story is being told in 194 countries. I have to pinch myself sometimes. When I'm alone at night and have a minute to myself, I reflect on the series and everything that's happened up to this point. I think, "Wow, we had our first meeting with Ava just four years ago, and here we are now. "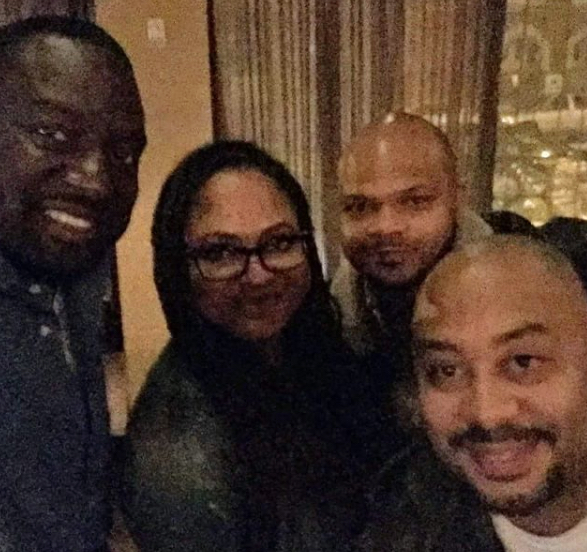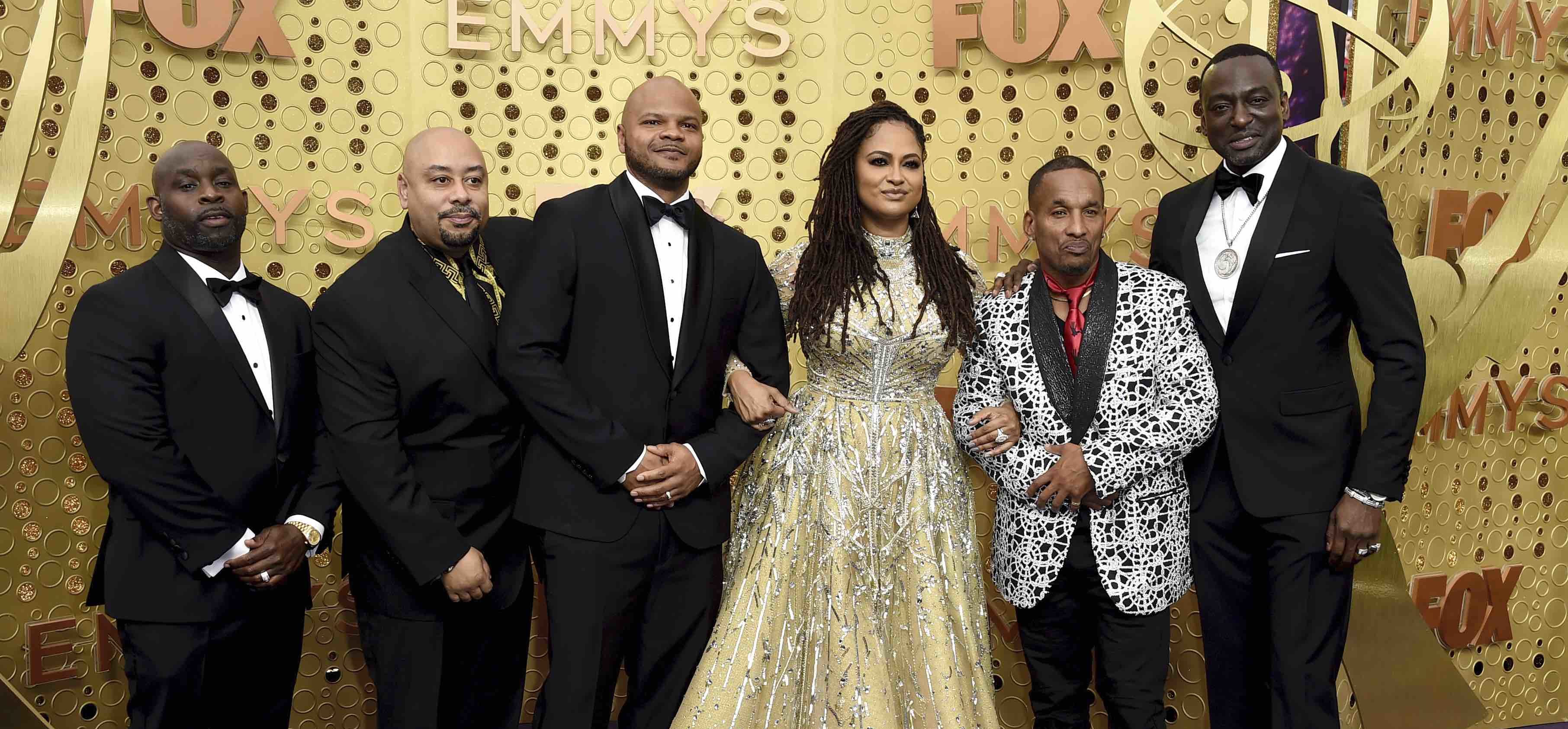 "Now, here we are in 2019. Our story is being told in 194 countries.x"
"Now, here we are in 2019. Our story is being told in 194 countries.x"
What was your involvement in the making of "When They See Us"?
In November of last year, Netflix flew us out to Los Angeles to meet with Ava and the writers. Each of us spent an entire day with them, telling our stories. I remember arriving at their office in the morning and not leaving until it was dark outside. I speak for all of us when I say that it took a lot for us to open up–there were a lot of emotions kept in. I had to really dig deep to tell them my story, and it was painful because I had to tap back into my youth; I had to become 14 years old again. I had to talk about my life, school and everything that happened before 1989. It was intense, yet therapeutic. That was the first time in a while that any of us had opened up in that way.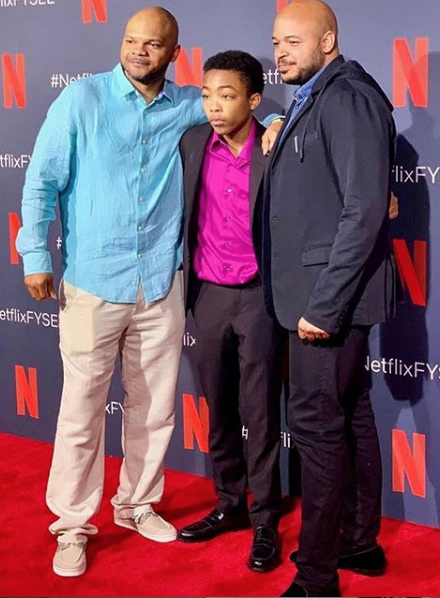 The series was filmed all over New York–Manhattan, the Bronx, Queens, Staten Island and even upstate. A lot of the scenes were actually filmed in New York, right where myself, Yusef and Korey grew up. Since I live in New Jersey, I tried to make it to set at least one a week.
This was the first on-screen role for little Asante Blackk, the actor who played me as a teenager. I now call him my little brother or my son. He was so willing to listen to my story; he was like a sponge, soaking up everything I told him. He had to study me as a kid–my mannerisms and how I talked at the time. I loved working with him and seeing his energy and youthfulness come out. I spent a lot of time with him and Kylie, the actress who played my sister. It was powerful connecting with them.
I met Justin, the actor who played older me, a few times over lunch. His role was understanding how I felt after I'd been released from prison. I am very happy Ava chose to include that part, because there are a lot of challenges once you get out of prison, and each of us struggled in our own way trying to reintegrate into society. It was hard being labeled one of the Central Park Five–from a notorious case that everyone knew was a rape conviction. Even though we knew, our families knew and God of course knew that we were innocent, I still felt like I had to watch my back and look over my shoulders. I didn't know who was for me and who wasn't.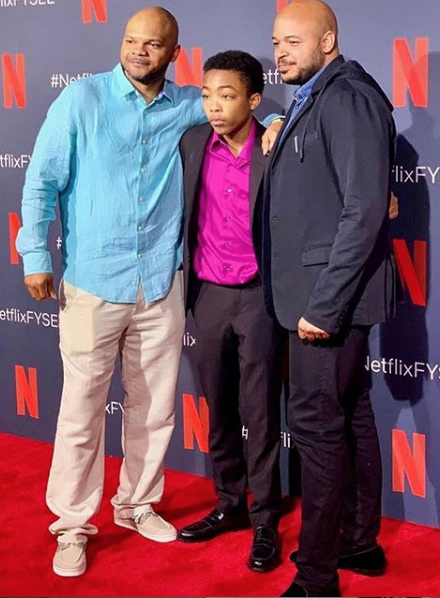 Were there other scenes or plotlines that you were glad Ava included?
As far as my story, I wanted Ava to show, which she did so well, that when I was 14 years old, I was just a normal kid. I really didn't get to exceed the expectations I had of myself because my life was stopped at such a young age. Ava showed how I was just a kid curious about life and involved with school, music, family and playing sports. I'm happy she portrayed the innocence in me. 
She also showed how my family and I were, and still are, really close. I grew up with four sisters–I'm actually the youngest of five–so I was always treated with love. My mother also taught me to always treat people with respect, and I'm glad she showed that part.
What does the title "When They See Us" mean to you?
The title, When They See Us, means two things. The first is that, when they see us, they see us not just as the five, but as a whole nation of people of color. Sometimes people of color are judged before knowing who we are. And that's what happened to the five of us: we were judged by the color of our skin and criminalized before we were even convicted. But, in When They See Us, you really get to see us as individuals: as Kevin, Antron, Korey, Raymond and Yusef. You get to see us, our story and everything that went on around us. 
We would have always been the five, but this experience also happened to us individually. It showed how each of us dealt with this pain, and are still dealing with it to this day. To put it in a few words: Ava rehumanized us. Everyone saw that. They saw who we were and how our lives were up until that night. 
In another way, I think about the title as when they see us now. It shows how we got through this painful time–30 years. 30 years. After 30 years, we are still here. We are still breathing. We are still living. The system didn't expect us to be here; it assumed this would all be swept under the rug somewhere and our story would be forgotten. The fact that our story is still relevant 30 years later is unbelievable. Everyone is still alive. We lost some family members along the way–the most recent, Antron McCray's mother–but we're still here. We're still here.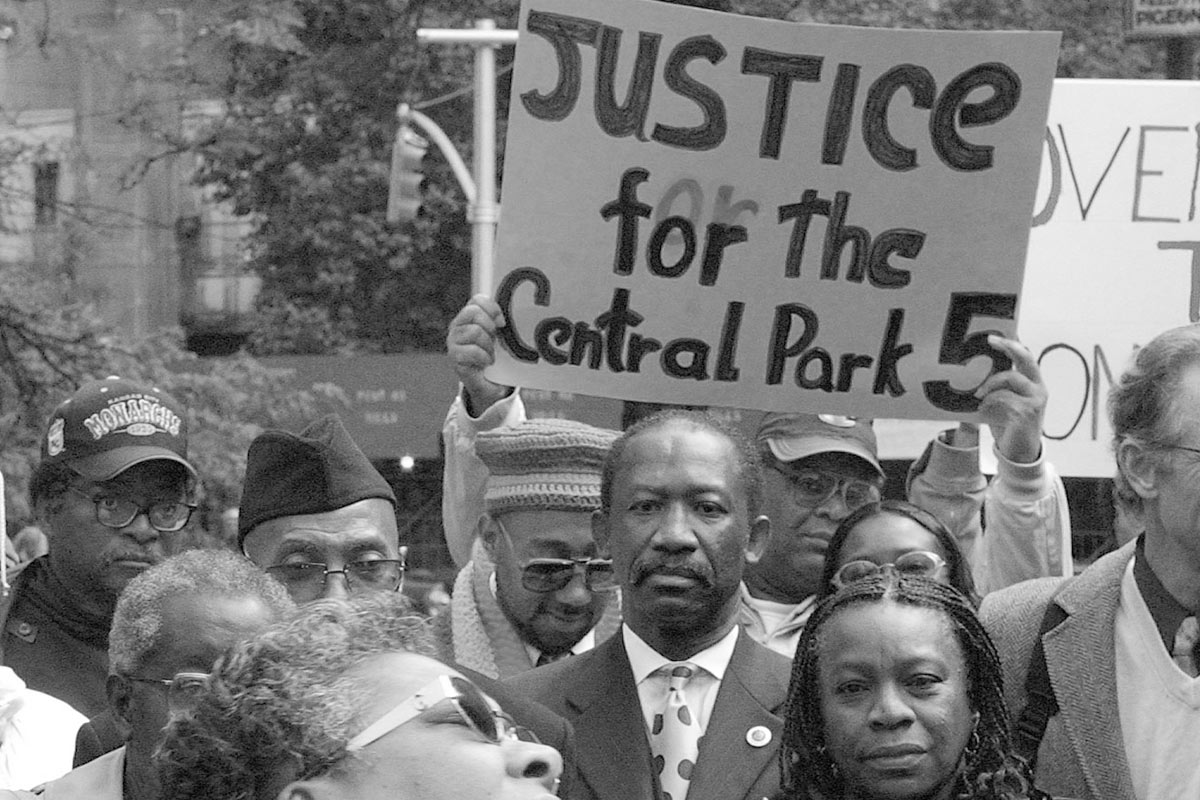 "After 30 years, we are still here. We are still breathing. We are still living."
"After 30 years, we are still here. We are still breathing. We are still living."
What was it like watching the series for the first time?
We watched the series together. The first episode was very rough for us; it was a rollercoaster of emotions. Each of us went back to being 14-, 15- and 16-years old, respectively. It felt like a retreat in a way–we were there, together, sharing our emotions, crying and clapping. It was so painful that we needed a break–mentally, physically and emotionally–after watching the first two episodes. We waited a day or two, then we came back together and finished episodes three and four. After we finished watching it, we were all crying, including Ava. And we were just thanking her. We thanked her for listening to us. That's all we ever wanted: someone to listen to us.
Did you learn anything new about each other while watching it?
The five of us have known each other for 30 years. We're brothers, but we never actually talked about our experiences in prison and after prison. We learned about each other all over again while watching the series. We saw what each other felt. We got to know about each other's families. We learned about Korey's entire prison experience; we knew of it, but we didn't know the details. The series made us understand each other even more. It made us closer, if that was even possible.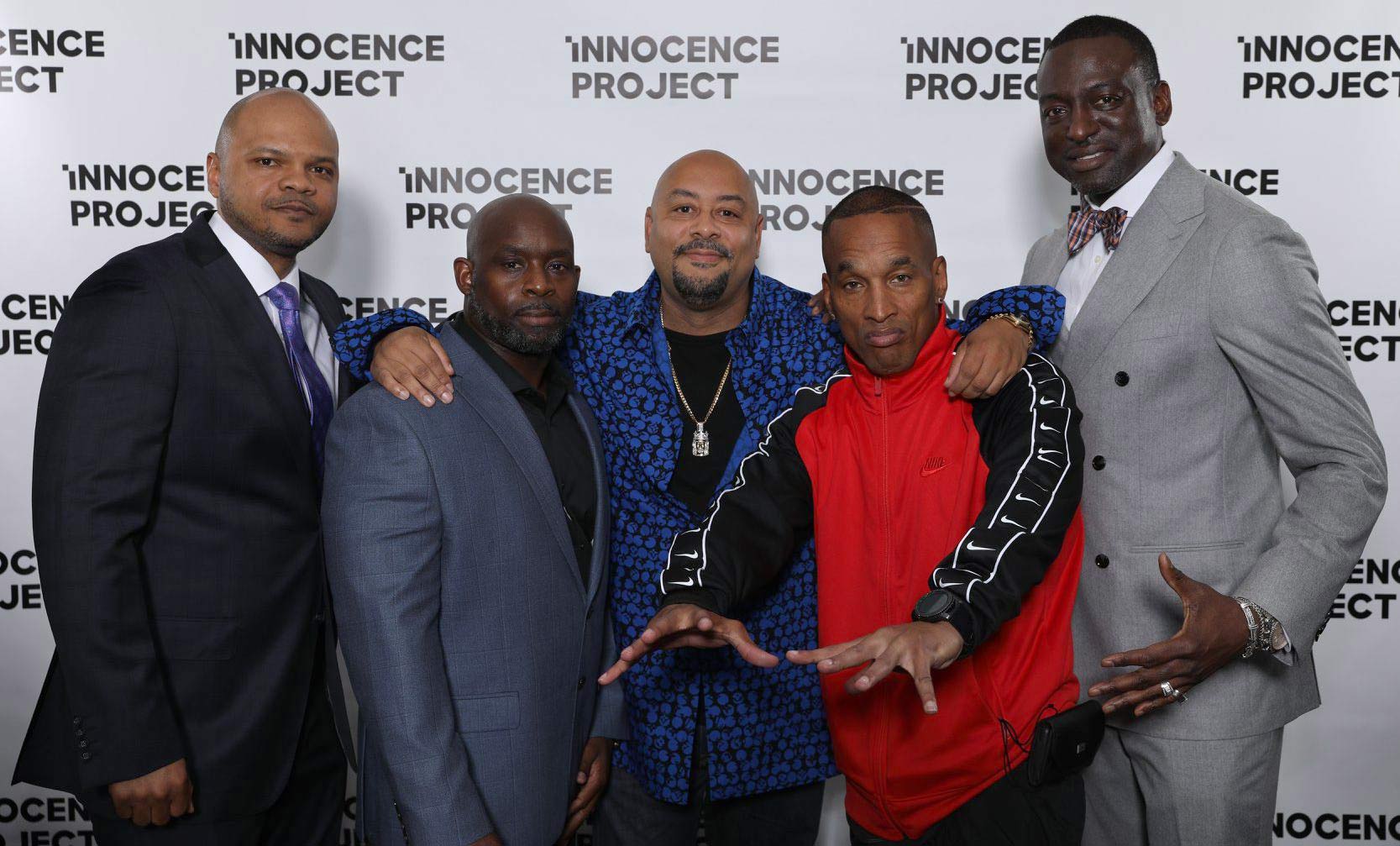 "That's all we ever wanted: someone to listen to us."
"That's all we ever wanted: someone to listen to us."
What has the response been from your family and friends?
The response from my family has been like a domino effect. Of course, I've been receiving a lot of love, but my family has been as well–especially my sister, Angie, who was portrayed in the series. Everyone is so happy that our story was told in the form that it was. My family all over the country has seen it. My mother's childhood friends have called her just to apologize for not knowing all of that had happened. They didn't know the depth of it. My family is certainly overwhelmed–but with joy.
Has your 11-year old daughter watched "When They See Us"?
My daughter has watched most of the series. She didn't come to the premiere, because I wanted her to watch it in a more intimate setting. I think my daughter is sort of like me when I was 14-years old: naive, and just a kid. She can't yet fully grasp why this happened to me. She understands that it happened, but she doesn't know why someone would do that to innocent people–especially to her father and her uncles (she calls them her uncles). 
I want her to continue watching the series. I'm actually making it an assignment for her to watch it and to pay attention. I want her to know about how life is and how the law is. These days, you have to be aware at 11-years old. I did tell her that she doesn't have to watch episode four yet–I'm not ready for her to see all of that. Eventually, though, she has to.
You've been receiving a lot of press since the series' release. How has the response from the general public been for you?
It's been overwhelming. It has. But I think with everything we've already been through, to see the appreciation for our story has been great. It's amazing when people tell us that we've inspired them to do better and make change. The love has been so crazy. People knew us before, but now when I go anywhere–I mean anywhere–somebody recognizes me, and it's nothing but positive. When I went to Los Angeles, I was on the plane going to the bathroom, and the stewardess was like, "I'm not supposed to do this, but can I take a picture with you?!" I couldn't believe it!
How did you feel when you found out that When They See Us was nominated for multiple Emmy awards?
I was doing an interview on NBC when I found out. I was happy just to be recognized–I was happy that my life story was being acknowledged through airways all over the world. I was ecstatic when I learned that we had been nominated for the best docu-series. Later, I found we'd been nominated for 16 Emmys in total! Everything came full circle knowing that people want to hear the truth. I think when people see the truth, something with substance, it sells. I'm extremely happy. I'm still processing it.
Do you have any advice you'd give to other wrongfully convicted people?
If you think that life is over or that no one is listening, and you have tried and tried to get your point across and to get your story out, I want to tell our other brothers and sisters to just–I know this may sound cliché–but to really just keep your head up. Through all of the trials and tribulations, I know first hand how that feels; but just keep shining because, eventually, anything in the darkness will come to light. It might take time–it might take years–but you have to keep fighting. You have to stay focused. To see the ending of it all is a beautiful thing.
I've also learned not to hold my emotions in. Let your emotions out and to talk to someone. We all have a purpose, and [the Exonerated Five's] purpose was to tell our story, shed light on others and raise awareness to people who aren't yet 'woke.'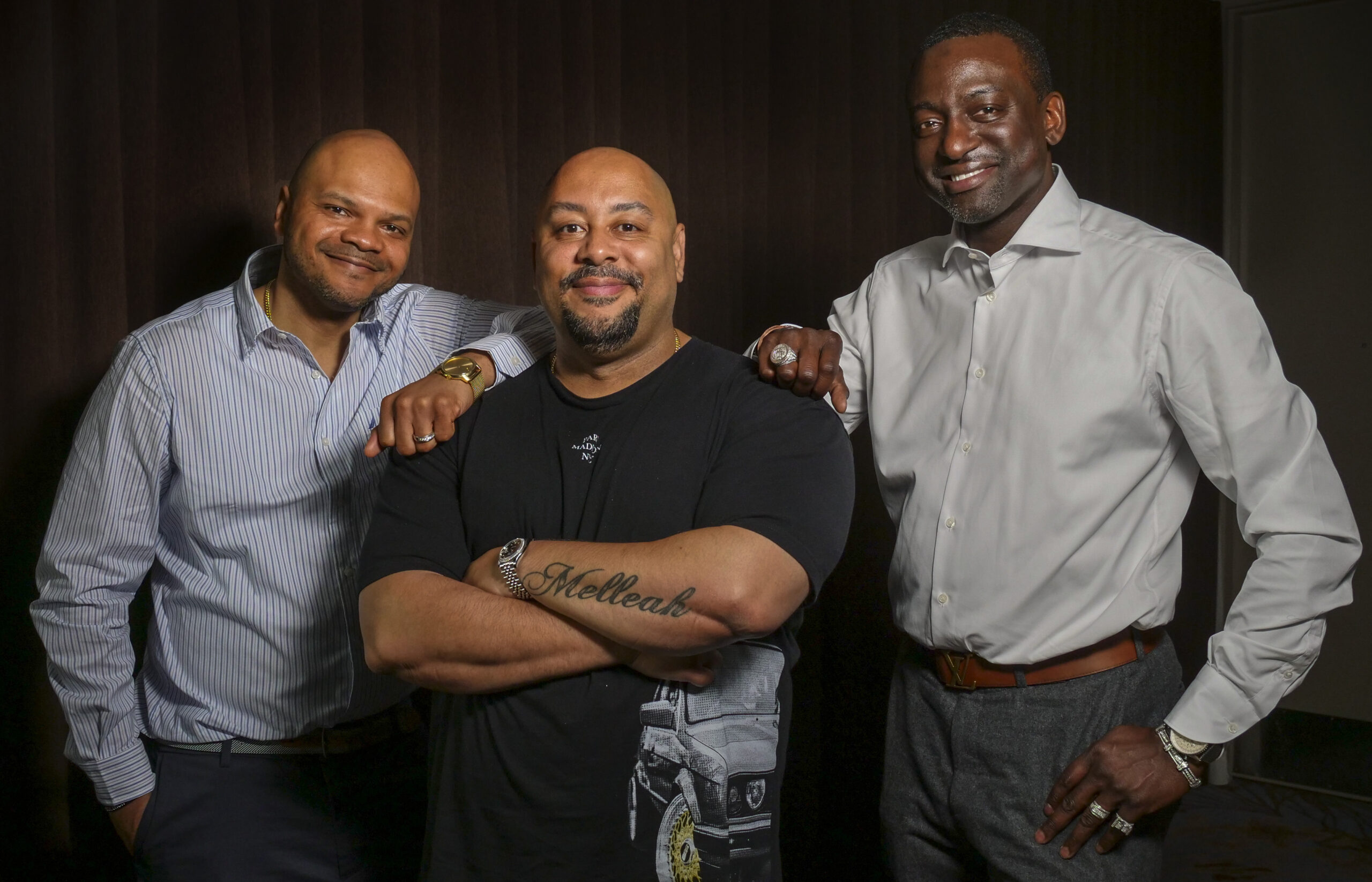 "Just keep shining because, eventually, anything in the darkness will come to light."
"Just keep shining because, eventually, anything in the darkness will come to light."
What are you up to now that the series is over?
We knew that Netflix would eventually move on to another project. Even though that's the case, our story will forever be on Netflix, and people will forever be able to see it. Now we have to keep the momentum going, because now people are listening. People have been telling us: now we see you.
Since we have the limelight, now is the time we must come forward, speak about wrongful convictions and continue to share our experiences. We need to keep it going forever, because things like this happen, we hear about it and then it's just quiet and no one thinks about it anymore. We have to keep it going so that even our kids can pass it on. 
For the most part, this entire experience has been healing. It's been painful, too. But with that pain comes healing, so that makes it better in the end. We need to feel, see and experience that pain to feel better about what happened to us. The more and more we speak about our experience, the more people see it. Seeing people embrace the topic, the story, us and the series helps us heal even more. It's been very gratifying.
Do you still play the trumpet?
I've been asked this question a lot recently. It's been a while since I've played. Trumpet was always my love, so I've been thinking about picking it back up. You never forget. I may be rusty, but it's like riding a bike again. I guess when things calm down, I will pick it up so my kids can see me and think, "That's cool! That's my Dad!"
Leave a Reply
Thank you for visiting us. You can learn more about how we consider cases here. Please avoid sharing any personal information in the comments below and join us in making this a hate-speech free and safe space for everyone.