Christina Swarns Exposes Risk of A Right to Fair Trial in New York Times on SCOTUS Case Shinn v. Ramirez and Jones
Shinn v. Ramirez and Jones will have important consequences on everyone's right to a fair trial.
12.04.21 By Christina Swarns
On Dec. 8, the Supreme Court will hear arguments about whether two Arizona men, David Ramirez and Barry Jones, should be executed even though federal courts have ruled that they received inadequate legal representation which led to a wrongful conviction (Jones) and a wrongful death sentence (Jones and Ramirez).
The Supreme Court's decision will have a huge impact on everyone's right to a fair trial and adequate legal representation.
Since 1989, almost 3,000 wrongfully convicted people have been exonerated in this country — that includes 186 innocent people who were condemned to death. One of the leading causes of wrongful conviction is bad lawyering, including poor preparation, inadequate investigation, and intrinsic bias. The road to proving innocence after wrongful conviction is already incredibly convoluted and filled with obstacles, but Arizona is trying to make it all but impassable.
I shared my thoughts on this case and what the outcome could mean for the wrongfully convicted in a new opinion piece for The New York Times — I'd appreciate if you took a moment to read it.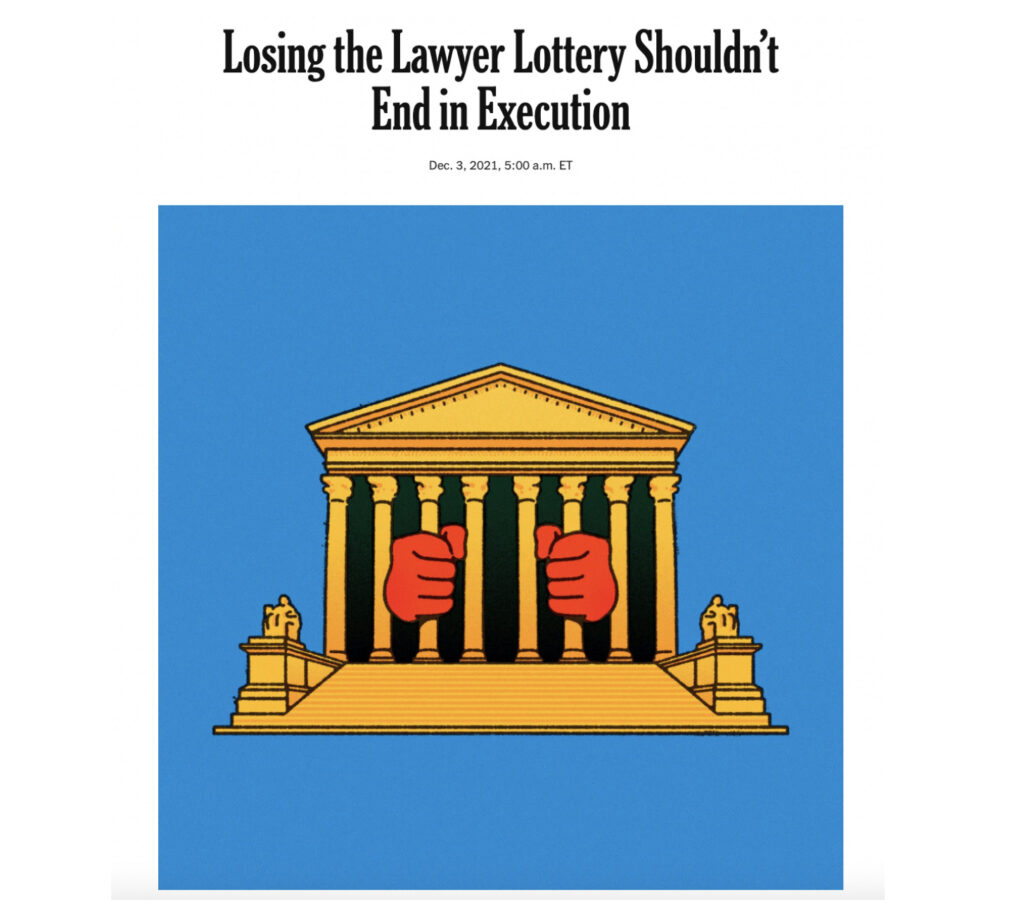 Arizona is arguing that the Supreme Court should send both David Ramirez and Barry Jones back to death row, despite federal court rulings that they received inadequate legal representation.
Barry Jones lost the lawyer lottery twice. He was convicted of murder even though he consistently asserted his innocence. Unfortunately, he was represented at trial by a lawyer who did no meaningful investigation into the case. Five years later, Mr. Jones was assigned post-conviction counsel who failed to challenge the adequacy of trial counsel's representation.
Defense attorneys are required to rigorously test the prosecution's case to ensure the accurate adjudication of guilt or innocence and to protect the right to a fair trial. Indeed, a federal judge that reviewed Mr. Jones's case concluded that if he had been represented by competent counsel, "there is a reasonable probability that [Mr. Jones's] jury would not have convicted him of any of the crimes."
Arizona asks the federal courts to turn a blind eye to this profound injustice.
As the Executive Director of the Innocence Project, I'm deeply concerned about the impact that this case could have on wrongly convicted people and their ability to prove their innocence and regain freedom.
Take a moment today to read through my New York Times opinion piece, learn more about the case, and share it on social media.
Leave a Reply
Thank you for visiting us. You can learn more about how we consider cases here. Please avoid sharing any personal information in the comments below and join us in making this a hate-speech free and safe space for everyone.