Bearing the burden of love
The unique experience of wrongly convicted women
Women are central to the innocence movement. They are devoted advocates, mothers, daughters, partners, and friends to those wronged by injustice. While the majority of exonerees are men, there are over 200 women who have been exonerated in the U.S. and their stories need to be told. Forty percent of these women were convicted of harming their children or loved one. Women bear the burden of losing kin to unforeseen circumstances like house fires or an undetected illness and then endure the horror of being convicted for the death of their loved one, which in many cases was not a crime at all.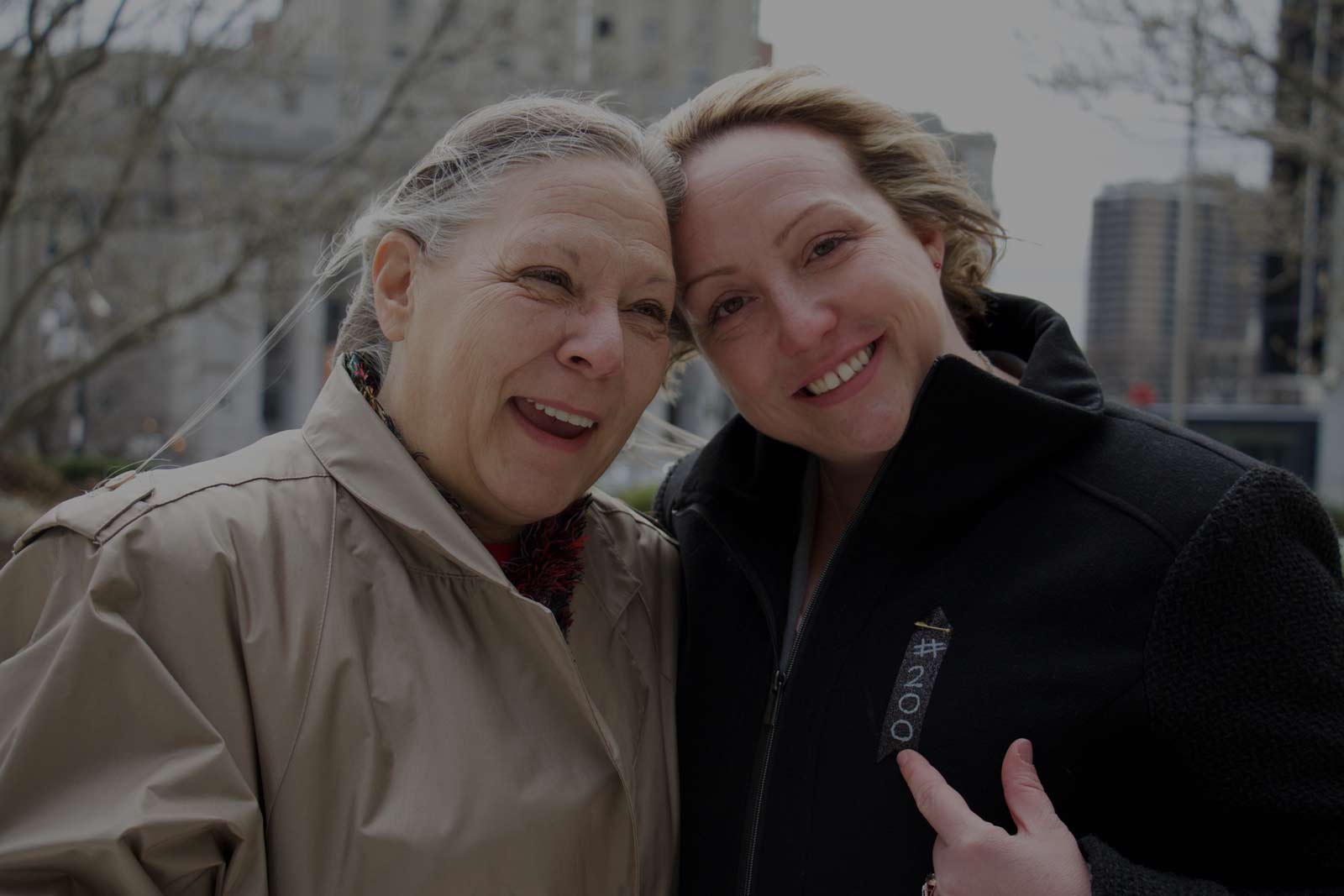 "I'm so overwhelmed and so happy and so grateful for all the people that have believed in me and fought for me all these years."
"I'm so overwhelmed and so happy and so grateful for all the people that have believed in me and fought for me all these years."
Kirstin Blaise Lobato
15 years served
Kirstin Blaise Lobato was just 18 years old when she was charged with the 2001 murder of Duran Bailey, a homeless man in Las Vegas. She was tried twice for the crime and always maintained her innocence. Two months before Bailey was killed, Lobato was visiting friends in Las Vegas when she was attacked in a motel parking lot by a man who attempted to rape her. She slashed at the man's groin area with a small knife her father had given her for protection and escaped his grasp.
In the coming days and weeks, she described this attack to numerous people, making clear that it occurred before July 2001 and stating that she believed she may have cut the man before running off to safety. The police recorded a statement in which Lobato described the attempted rape in late May, stating that it had happened "at least a month ago." Under the mistaken belief that police were informing her that the man who tried to rape her had died, she expressed remorse, and made other comments that the detective took as a confession for Bailey's murder, even though the event Lobato described was glaringly at odds with the basic facts of his killing which occurred in July. With no physical or forensic evidence linking Lobato to this crime, this was the only main piece of evidence used to wrongfully convict Lobato, transforming her from victim to murderer.
The Innocence Project took her case in 2016. At a five-day hearing in October 2017, her team of Innocence Project lawyers presented evidence from a pathologist and three entomologists establishing that the victim was killed at a time when Lobato was in her hometown of Panaca, several hours away from Las Vegas where the murder occurred. Based on this critical evidence, which Lobato's trial lawyers failed to present to the juries that convicted her, Judge Stephanie Miley vacated Blaise's convictions on December 19, 2017. Ten days later, upon the motion of the Clark County District Attorney's Office, Clark County District Court's Honorable Chief Judge Elizabeth Gonzalez dismissed all charges against Lobato and ordered her to be released from prison.