New Mexico Governor Signs Historic Legislation to End Qualified Immunity
New Mexico becomes the second state in the nation to end qualified immunity.
04.07.21 By Innocence Staff
SANTA FE, NM (April 7, 2021) – Today, New Mexico became the second state in the nation to abolish qualified immunity when Governor Lujan Grisham signed the New Mexico Civil Rights Act into law. In addition to eliminating qualified immunity, this historic legislation will allow New Mexicans – including the wrongfully convicted – to recover damages from the government when their constitutional rights are violated while also providing incentives for government employees to respect and uphold constitutional rights.
"Qualified immunity is a court-created doctrine that allows public officials to escape accountability after they engage in misconduct, even when their actions send an innocent person to prison. The New Mexico Civil Rights Act represents an historic culture shift in the fight for real accountability in law enforcement, and we applaud Governor Lujan Grisham for signing it into law," said Laurie Roberts, a State Policy Advocate for the Innocence Project. 
The bill received widespread support from a bipartisan coalition of organizations including the Innocence Project, Americans for Prosperity, American Civil Liberties Union, Institute for Justice, National Police Accountability Project, and Ben Cohen and Jerry Greenfield, founders of Ben & Jerry's.
"HB 4 is an incredible victory for the people of New Mexico. For those harmed by government officials, it has often been impossible to hold anyone accountable. Fortunately, with this Civil Rights Act we are tipping the scales toward justice," said Barron Jones, Senior Policy Strategist for the ACLU of New Mexico.
Since 2015, there have been 120 fatal police shootings in New Mexico, representing one of the highest rates of police shootings, according to The Washington Post. Last month, the United States Supreme Court sided with a New Mexico woman who was shot by state police after fleeing a wrongful arrest. The case will allow more excessive force lawsuits against police to go forward, and is another sign of the turning tide against qualified immunity.
"There is wide agreement across ideological lines that qualified immunity is simply bad policy," said Burly Cain, Executive Director of Americans for Prosperity New Mexico. "When a police officer acting in an official government capacity violates a citizen's constitutional rights, qualified immunity protects them from liability. The New Mexico Civil Rights Act finally fixes this injustice."
Before the Civil Rights Act, state law did not provide a direct way for New Mexicans to enforce their personal rights and privileges granted by the state constitution. The New Mexico Civil Rights Act will finally ensure that individual constitutional rights are enforced in every community, regardless of race, class, or zip code. Further, by prohibiting qualified immunity as a defense, HB4 will encourage government agencies to enact systemic reforms before abuses cause a wrongful conviction.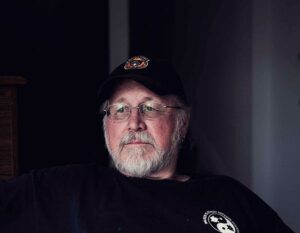 "I came within nine days of execution for a crime I didn't commit and qualified immunity prevented me from holding responsible the sheriff's deputies who committed egregious misconduct and stole my freedom," said New Mexico exoneree Ron Keine. "I commend the legislature and Governor for finally addressing the injustice of qualified immunity. I hope those few officers who prey on the public will think twice before victimizing the people of New Mexico." 
Ron and three others were wrongfully convicted and sentenced to death for a 1974 Albuquerque murder, based primarily on testimony from a witness who later admitted that she gave false statements after hours of coercive and threatening questions by Bernallilo County Sheriff's deputies. The men were exonerated in 1975 but were unable to hold anyone in law enforcement accountable in civil court.
Bills addressing qualified immunity have been introduced in 19 states and the United States Congress, and several states, including Colorado and Connecticut, have ended or curtailed the legal protection. In late March, New York City became the first municipality in the country to restrict the use of qualified immunity.
With the Governor's signature, the law will take effect on July 1, 2021.
About the Innocence Project 
The Innocence Project, founded in 1992 by Peter Neufeld and Barry Scheck at Cardozo School of Law at Yeshiva University, exonerates the wrongly convicted through DNA testing and reforms the criminal justice system to prevent future injustice. www.innocenceproject.org
Leave a Reply
Thank you for visiting us. You can learn more about how we consider cases here. Please avoid sharing any personal information in the comments below and join us in making this a hate-speech free and safe space for everyone.