New Yorkers Challenging Wrongful Convictions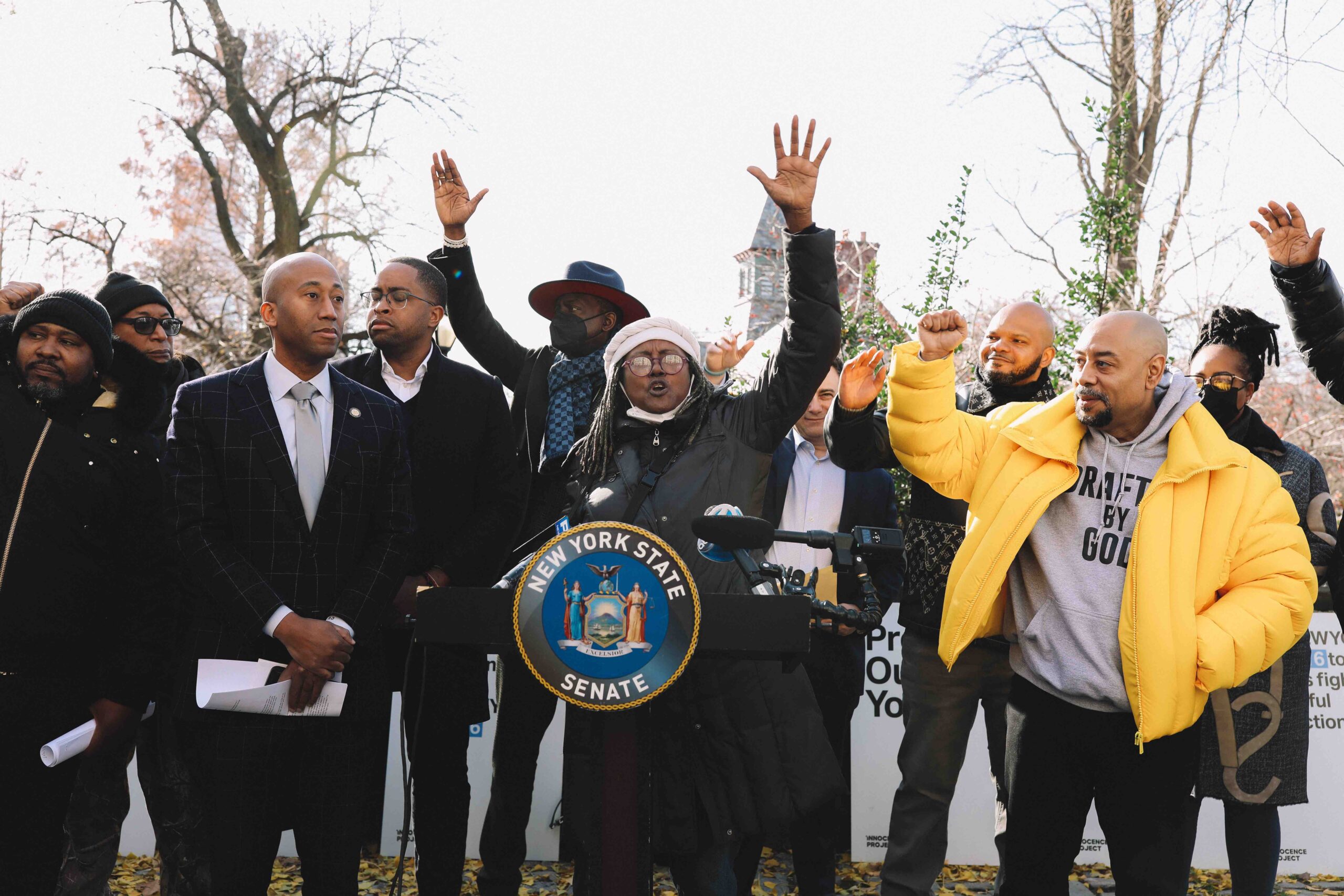 Call 518-888-7946 to be connected to Speaker Carl Heastie and urge him to schedule a vote for S. 7548 now!
New York has the third-highest number of wrongful convictions in the nation. Currently, the law makes it effectively impossible for innocent people who pleaded guilty and do not have the benefit of DNA evidence, to challenge their convictions in court. This prevents countless people with credible innocence claims from getting relief in court.
S. 7548, The Challenging Wrongful Convictions Act, would fix the law to enable an authentic legal pathway to exoneration. This bill would:

Allow people without the benefit of DNA evidence in their cases to get back into court to prove their innocence.
Provide a right to post-conviction discovery.
Establish a right to counsel for those with wrongful conviction claims.
Use the form above to connect with the Speaker and urge him to schedule a vote for S. 7548 to help all wrongfully convicted New Yorkers prove their innocence.