Tell New Jersey Lawmakers to Open Police Discipline Records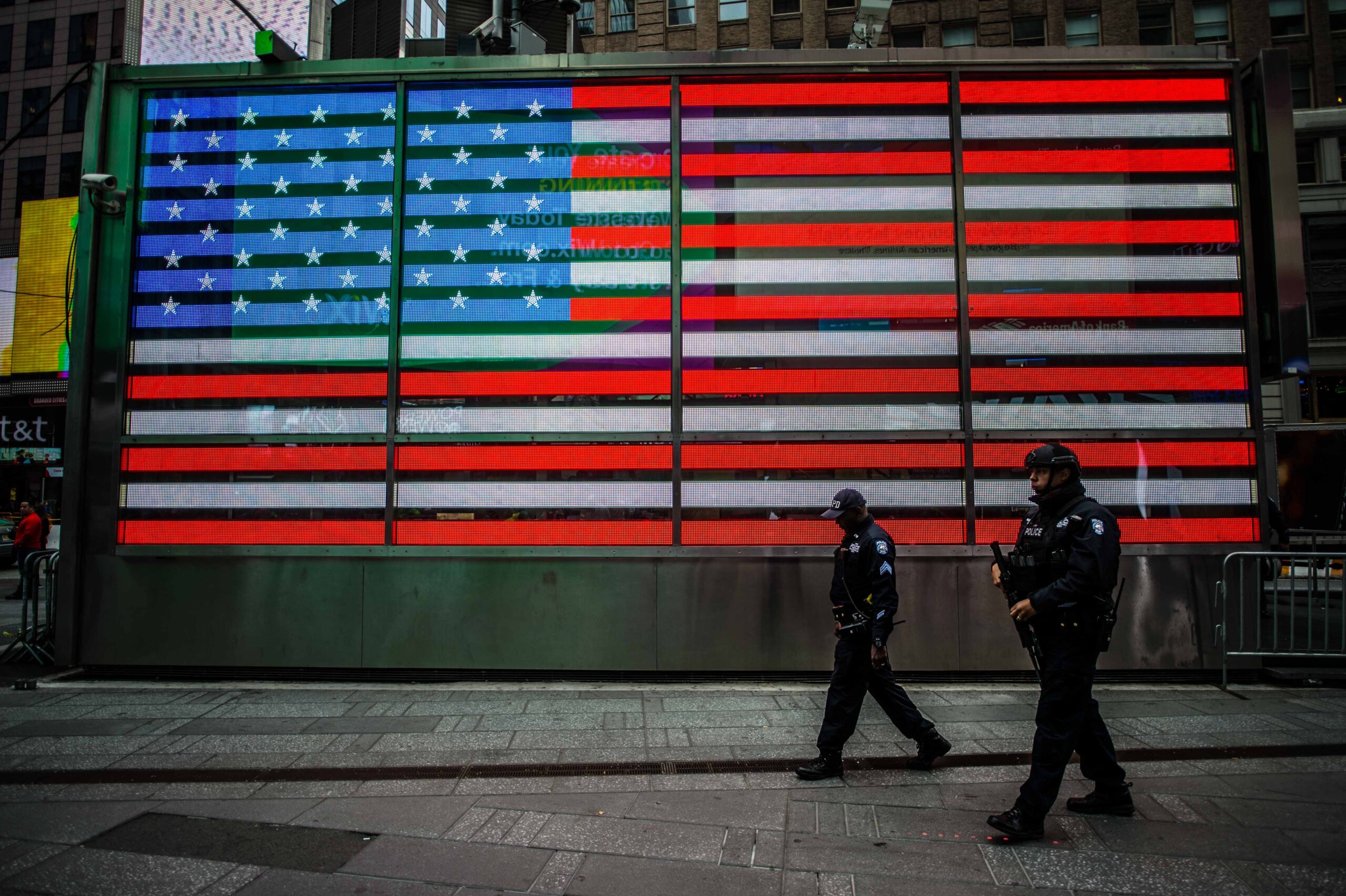 Recently, the New Jersey Attorney General released the disciplinary records of Neptune Police Officer Phillip Seidle, who killed his ex-wife Tamara Wilson-Seidle in 2015.
The nearly 700-page file contained over a dozen domestic violence incidents and numerous excessive force complaints. Why is this information just coming out now?
It's because New Jersey's law makes police misconduct records confidential. Had these files been public, it's likely the Neptune Police Department would have taken these early warning signs seriously and might have prevented this tragedy. Inaccessibility of these records also increases the risk of wrongful conviction by allowing police who frame and brutalize people to continue abuses.
You can help end police misconduct secrecy by joining our coalition of over 100 organizations and individuals in urging New Jersey lawmakers to pass Senate Bill 2656. Sponsored by Senator Loretta Weinberg (D-Teaneck), this legislation would bring New Jersey in line with a majority of states that provides public access to officer misconduct complaints. 
Supporters include the Hotel Trades Council, ACLU-NJ, local Black Lives Matter and NAACP chapters, members of law enforcement, faith-based leaders and the national Innocence Project. New Jerseyans impacted by police violence and wrongful conviction also signed onto a letter calling on the legislature to act.
Use the form above or call 551-230-7366 and urge your lawmakers to bring transparency to New Jersey by passing S.2656.
Organizational coalition members:         
American Civil Liberties Union of New Jersey
Anti-Racist Alliance of New Jersey
Antiracism in Action
Association of Criminal Defense Lawyers of New Jersey
Bayard Rustin Center for Social Justice
Bergen Grassroots Inc.
Black Community Watchline
Black in Bayonne
Black Lives Matter Morristown
Black Lives Matter Paterson
Camden County East NAACP
Central Jersey Coalition Against Endless War
Central Jersey Progressive Democrats
Cherry Hill Women's Center
Collingswood Democratic Committee
Dare Academy Camden
Edison 4 Racial Justice
Essex Watch
Ethnos New Brunswick
Faith in New Jersey
Fair and Welcoming Communities Coalition of Somerset County
Fifth and Sixth Ward Neighborhood Association (New Brunswick)
Gideon's Promise
Hotel Trades Council
Hunterdon County Antiracism Coalition to the list.
Husky House
Indivisible NJ 5th District
Innocence Project
International Justice Project
Jersey City Together
Jersey Shore Wildlife Rescue
JOLT USA
Last Resort Wildlife Rescue
Latino Action Network
Latino Leadership Alliance of NJ
LatinoJustice PRLDEF
Law Enforcement Action Program (LEAP)
Lazos America Unida
Libertarian Party of New Jersey
Libertarians for Transparent Government
Metuchen Equity Commission
Middlesex Black-Jewish Coalition
NAACP of Metuchen & Edison
National Association for Civilian Oversight of Law Enforcement
National Association of Criminal Defense Lawyers
National Association of Public Defense
National Coalition of Latino Officers
National Organization for Women of New Jersey
National Police Accountability Project
NeighborCorps Re-Entry Services
New Brunswick Area NAACP
New Brunswick Today
New Jersey Campaign for Alternatives to Isolated Confinement
New Jersey Clergy Coalition for Justice
New Jersey Coalition for Sexual Assault (NJCASA)
New Jersey Foundation for Open Government
New Jersey Institute for Social Justice
New Jersey Office of the Public Defender
New Labor
Newark Communities for Accountable Policing
Next Chance Rescue
NJ Animal Observer
NJ Prison Justice Watch
No More Pain Rescue
Not in Our Town Princeton
Our Revolution Middlesex County
Pax Christi NJ
Piscataway Progressive Democratic Organization
Pitbulls and Addicts
Prison Policy Initiative
RCHP-Affordable Housing Corp
Reformers: Advocates for Animal Shelter Change in NJ
Salvation and Social Justice
South Jersey Progressive Democrats
Speak Up NJ
STAND Central New Jersey
The Reformed Church of Highland Park
Transformative Justice Initiative
Unitarian Universalist FaithAction NJ
Ville Black Lives Matter
Volunteer Lawyers for Justice
Wind of the Spirit
Women for Progress
Women Who Never Give Up
Individual members:
Albert Pelham, President of the Montclair Branch of the NAACP
Barry Scheck, Co-founder of the Innocence Project
Byron Halsey, NJ Exoneree
Charlie Kratovil
Christopher Hedges, Pulitzer Prize Winning Journalist
CJ Griffin, Esq. Director of the Justice Gary S. Stein Public Interest Center at Pashman Stein Walder Hayden
D. Michael Risinger, John J. Gibbons Professor of Law Emeritus, Seton Hall University School of Law
Deborah Smith Gregory, President Newark, NJ NAACP
Dr. Yusef Salaam, Member of the Exonerated 5
Edward Barocas, former Legal Director of the American Civil Liberties Union of New Jersey
Gavin Rozzi, OPRAmachine
James Louis, NJ Exoneree
Jeffery Robinson, ACLU Deputy Legal Director and Director of the Trone Center for Justice and Equality
Joe Hayden, Esq.
Joe Mazraani, Esq., Mazraani & Ligouri, L.L.P.
John Paff
Justice Gary S. Stein (Ret.)
Kevin Baker, NJ Exoneree
Lawrence S. Lustberg, Director, John J. Gibbons Fellowship in Public Interest & Constitutional Law
Lesley C. Risinger, Esq.
Maurice Gordon Sr., Father of Maurice Gordon Jr.
Paul Casteleiro. Esq., Legal Director, Centurion Ministries
Professor Jessica S. Henry, Montclair State University
Rabbi Elliott Tepperman, Bnai Keshet, Montclair, NJ
Racquel Barrett, Mother of Maurice Gordon Jr.
Raymond M. Brown, Esq.
Reverend Derinzer Johnson, St. Stephen A.M.E. Zion Church
Reverend Doctor Willard W.C. Ashley
Reverend Dr. Charles Boyer, Bethel AME Church, Woodbury, NJ
Reverend Karen G Johnston, Unitarian Universalist Minister
Richard Coughlin, Federal Public Defender District of New Jersey
Rick Robinson, Chairman NJSC NAACP/Newark, NJ NAACP Criminal Justice Committee
Rodney Roberts, NJ Exoneree
Sean Washington, NJ Exoneree
William O. Wagstaff III, Esq., Attorney for The Gordon Family
Zayid Muhammad, Activist Poet Newark, NJ