Wrongfully Convicted People in Missouri Need Access to Justice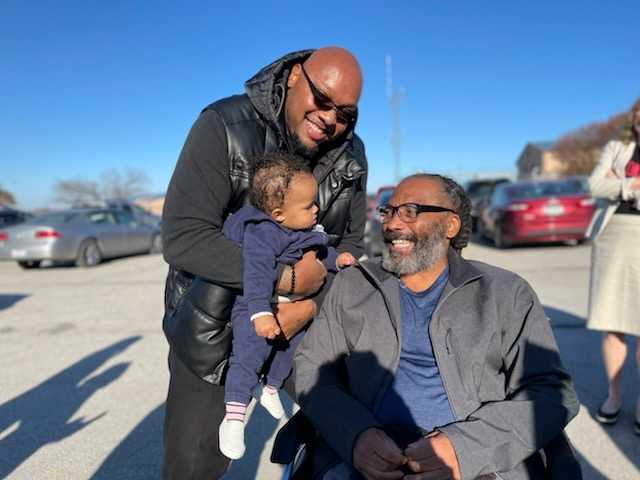 In Missouri, innocent people sentenced to death can present a claim of innocence to a court but those with any other sentence – even life without parole – cannot unless they can also show there was a constitutional violation at their trial due to police or prosecutorial misconduct. 
There are numerous factors that lead to wrongful convictions and types of evidence that can prove innocence, that do not involve misconduct. The current system results in Missourians with valid claims of innocence having little recourse if their case does not fit into this narrow category. 
For example, Midwest Innocence Project client Kevin Strickland was convicted and sentenced to life without parole for a 1978 triple murder in Kansas City, Missouri, based solely on the testimony of the only survivor who placed him at the crime scene. That eyewitness later recanted her testimony, saying that police pressured her to identify Kevin, and two other people who were convicted of the same crime admitted their roles, named the other true perpetrators, and denied that Kevin had any involvement. 
Despite evidence of his innocence and even after the Jackson County prosecutor's office reviewed the case and determined that Kevin was factually innocent, the court would not hear his claim of innocence because he was not sentenced to death and there was no evidence of a constitutional violation. 
It wasn't until a new law was passed in May 2021 allowing prosecutors to file a motion to vacate a conviction that the Jackson County prosecutor could file a motion that led to Kevin's exoneration. He had spent 43 years in prison — the longest known wrongful conviction in Missouri's history. However, without the support of a prosecutor able to review and investigate old cases, Kevin would have been left without any ability to plead his innocence in court. 
Missouri lawmakers should pass House Bill 2885/Senate Bill 1201 to ensure that wrongfully convicted people with evidence of their innocence are able to seek exoneration through the courts regardless of their sentence. Add your name to support fair access to justice for innocent Missourians. 
This campaign is in partnership with the Midwest Innocence Project.