Thomas Haynesworth
Time Served: 27 years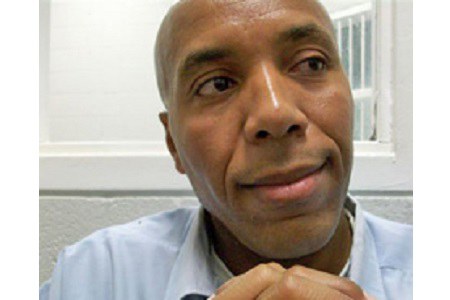 Thomas Haynesworth was wrongfully convicted of multiple counts of rape in the winter of 1984, In 2011, Haynesworth was exonerated with a Writ of Actual Innocence Based on Non-Biological Evidence. The real perpetrator was identified through a DNA hit to evidence from two of the crimes.
The Crimes
On January 3, 1984, a 20-year-old white woman was raped at knifepoint in a day-care center in Richmond's East End by a young black male. Over the next month, from January 3 to February 1, four more white women were the victims of rapes or attempted rapes within a one-mile radius of the first rape by a man fitting the same description.
The Investigation
Thomas Haynesworth, an 18-year-old Richmond resident with no criminal record, became a suspect when one of the victims spotted him walking on the street and identified him as her attacker. Haynesworth's photo was shown to the other four victims in photo arrays, and all four identified him as their attacker.

The Trials
At his trials, the rape victims testified that Haynesworth had been their attacker. However, in one of the crimes, the victim, who was 5' 8", originally described the perpetrator as "taller than me." In another, the perpetrator was described as 5' 10". Haynesworth was only 5' 6½". Nevertheless, Haynesworth was convicted of two of the rapes and one attempted robbery and abduction. He was acquitted of a rape that occurred on January 21, and the charges were dropped in a January 27 incident.

Post-Conviction

Even after Haynesworth was arrested and then convicted, the rapes continued. The rapist, emboldened, began calling himself the "Black Ninja" and attacked more than a dozen women. All of the rapes, including those for which Haynesworth had been convicted,  all targeted the same victim demographic, and all followed a similar pattern.
On December 19, 1984, the police arrested Leon Davis, and the rapes promptly stopped. Police originally suspected that Davis' criminal activity began in April 1984, two to three months after the crimes were committed for which Haynesworth was convicted.  All of Haynesworth's cases had worked their way through the system by October 1984.  Thus, by the time Davis was caught, no one bothered to revisit the crimes for which Haynesworth had been charged. Davis was convicted of several of the rapes and was sentenced to multiple life sentences.
After Virginia Gov. Mark Warner ordered a review of cases between 1973 and 1988, it was discovered that the semen recovered from the victim of Haynesworth's January 3 rape conviction matched Davis, not Haynesworth.
With this knowledge, Haynesworth's legal team reached out to the Richmond and Henrico Commonwealth's Attorneys to review Haynesworth's other convictions.  While there was no physical evidence for his two remaining convictions, DNA testing proved that Davis was also the perpetrator in the case for which Haynesworth was acquitted.
The Richmond and Henrico Commonwealth's Attorneys conducted an extensive investigation and eventually concluded that Davis, not Haynesworth, was responsible for all of the crimes attributed to Haynesworth.  These crimes matched the same modus operandi as the other rapes committed by Davis.  Haynesworth also passed polygraph tests about both of the cases that were administered in the presence of the respective Commonwealth's Attorneys.
Attorney General Ken Cuccinelli also conducted an investigation and joined the Innocence Project, the Mid-Atlantic Innocence Project, and the law firm of Hogan Lovells in their petition for a writ of actual innocence for non-biological evidence, which was also supported through affidavits from the Commonwealth's Attorneys.
While the petition was pending before the Court of Appeals, Governor Bob McDonnell asked the state parole board to reconsider Haynesworth's request for parole, which had been denied repeatedly. On March 21, 2011, Haynesworth was granted parole and was released from prison after serving 27 years. The release was conditioned, however, on his abiding by numerous restrictions, such as a curfew and a requirement that he wear an ankle monitor.
The case was argued before a three-member panel of the Court of Appeals on March 30, 2011, and then before the full Court of Appeals on September 27, 2011. On December 6, 2011, Haynesworth was fully exonerated.
Featured in the Netflix series "The Innocence Files"
Haynesworth is one of eight people whose story is featured in the Innocence Project-inspired Netflix docuseries "The Innocence Files" now available for streaming.
State: Virginia
Charge: Rape, Sodomy, Abduction, Use of a firearm, Attempted robbery
Conviction: Rape (two counts), Robbery, Abduction
Sentence: 74 years
Incident Date: 01/03/84
Conviction Date: 07/12/84
Exoneration Date: 12/06/11
Served: 27 years
Race of Defendant: African American
Race of Victim: Caucasian
Status: Exonerated by DNA
Contributing Causes of Conviction: Eyewitness Misidentification
Death Penalty Case: no
Accused Plead Guilty: No
The Alternative Perpetrator Identified: No, Yes
Type of Crime: Sex Crimes
Share this case
Help us advocate for the innocent by sharing cases from the Innocence Project.