Steven Phillips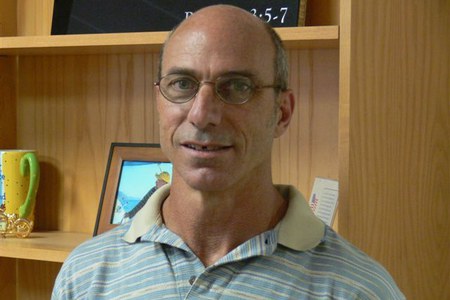 Steven Phillips spent more than 25 years after he was sent to prison for a string of Texas sex crimes he did not commit. He was released on parole in 2007. One year later, DNA testing proved his innocence and he was exonerated. The DNA testing that exonerated Phillips also implicated another man, who allegedly committed at least 16 other sexual assaults and related offenses while Phillips was incarcerated.
The Crime
In 11 incidents during April and May of 1982, at least 60 women at gyms, spas and apartment complexes in the Dallas area were accosted by a man who forced them at gunpoint to engage in various sex acts including rape, disrobing and fondling. The victims gave similar descriptions of a man with striking blue eyes in a hooded gray sweatshirt, who covered the lower half of his face with a piece of cloth. Police determined that the same man was responsible for all of the 11 incidents.
Biological evidence from the perpetrator was collected in only one of the attacks. On the afternoon of May 14, 1982, a North Dallas woman was at home with her 2-year-old son. The man entered the apartment by removing a screen from her bedroom window. Brandishing a gun, he instructed the woman to place her son in another room and then forced her to remove her clothes and perform oral sex on him. He then raped her vaginally before leaving the apartment.
The Investigation
The rape victim identified Phillips as her attacker after viewing several sets of photos. Several other victims from the similar crimes also identified Phillips in photo lineups and in-person lineups; however, police had circulated photos of Phillips in the media before many of these victims made identifications.
Similar crimes had occurred that year in Kansas City. Phillips was included in photo lineups presented to the victims in those attacks and one identified him as the perpetrator. A man named Sidney Goodyear was also identified by victims in Kansas City and the Dallas area. The identification of the alternate suspect was never disclosed to the defense attorneys, as required by law. An arrest warrant was issued for Goodyear in the Dallas crime spree, but it was dropped for unknown reasons. Phillips was never charged with any crimes outside of the Dallas area.
The Trial
Phillips was first tried in August 1982 for burglary of the rape victim's apartment. In court, she again identified Phillips as the hooded man with unforgettable blue eyes who had broken into her apartment and raped her. Though Phillips has green eyes and presented an alibi for his whereabouts during the time of the crime, he was convicted of burglary and, in a second trial the next year, convicted of the rape. He was sentenced to 30 years in prison for these two convictions. Before a third trial could begin, Phillips pled guilty to charges stemming from five other incidents in exchange for an additional sentence of 10 years. Though Phillips said he was innocent of these charges as well, his first two trials yielded convictions with long sentences and he did not want to face additional trials that could result in decades more time in prison.
Post-Conviction Appeals and Exoneration
Phillips was released on parole in 1996 but arrested again in 1997 for allegedly violating his parole. The parole violation did not results in a new conviction, but it led to his return to prison for the 1982 crimes.
Phillips began to seek post-conviction DNA testing in 2002, but his requests were denied. The Innocence Project accepted Phillips' case in 2006 and, working with co-counsel Robert Udashen, requested DNA testing on Phillips' behalf. Craig Watkins had taken office as Dallas District Attorney in 2006 and his staff agreed to grant testing. The results proved Phillips innocent of the rape. Investigation by the prosecutor's office led to the conclusion that Phillips was innocent of all of the charges for which he had served 25 years in prison. Sidney Goodyear had died in prison in 1998 after being convicted for similar crimes. DNA preserved from Goodyear's autopsy was found to match the DNA from the Dallas crime scene.
Phillips had been released on parole in 2007 before the DNA testing results were known. On the basis of those results, he was cleared of all charges by the trial court in August 2008. On October 1, 2008, his exoneration became official through a writ of habeas corpus from the Texas Court of Criminal Appeals. Phillips had served 26 years in prison.
The real perpetrator, Sidney Alvin Goodyear, had been convicted of at least 16 other sexual assaults and related offenses in several states while Phillips was incarcerated for Goodyear's assaults in Dallas.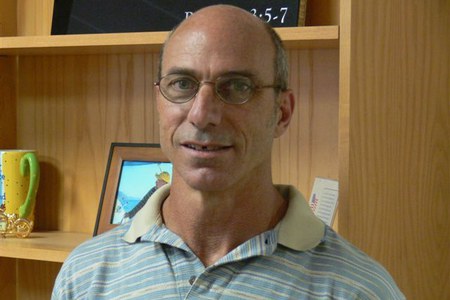 Charge: Aggravated Sexual Abuse, Burglary of a Habitation, Aggravated Rape, Aggravated Assault, Indecency With a Child
Conviction: Aggravated Sexual Abuse, Burglary of a Habitation, Aggravated Rape, Aggravated Assault, Indecency With a Child
Incident Date: 05/14/1982
Conviction Date: 08/26/1982
Exoneration Date: 10/01/2008
Accused Pleaded Guilty: No, Yes
Contributing Causes of Conviction: Eyewitness Misidentification
Race of Defendant: Caucasian
Status: Exonerated by DNA
Type of Crime: Sex Crimes