Paul House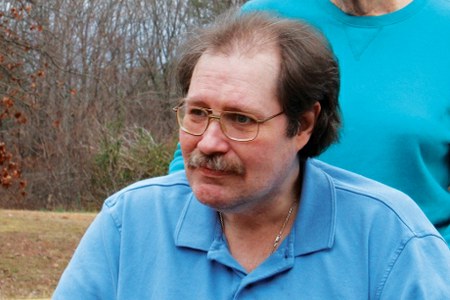 Paul House served 22 years on Tennessee's death row before evidence of his innocence — and the intervention of the U.S. Supreme Court — cleared him of murder and led to his release.
The Crime
In the summer of 1985, Carolyn Muncey was found dead near her home in rural Luttrell, Tennessee. Dressed in a nightgown and house coat, her bloodied body was found under some brush on the bank of a creek. She had been raped and beaten.
The Arrest
A few months before Muncey's murder, Paul House had moved into his mother's nearby home. Almost immediately after the incident, police suspected that House, an outsider with a criminal record, was responsible for Muncey's death.
The Conviction 
At trial, two witnesses for the state testified that they had seen House wiping his hands on the night of the crime near where Muncey had been found. A pair of jeans collected from House had blood on them, and a forensic expert testified at trial that the blood matched Muncey's ABO blood type. A forensic expert also testified that that House's blood type matched the semen found on Muncey's underwear.
In February 1986, the jury convicted House of first-degree murder, sentencing him to death.
Post-conviction
While House's attorneys were appealing his conviction, several witnesses came forward with evidence that the victim's abusive husband had killed her. Two women claimed that Mr. Muncey had confessed to the crime at a party one night. A third woman saw him hitting his wife at a dance. A fourth said he had asked her to provide an alibi for him on the night his wife was killed.
Further analysis of the blood on House's jeans cast doubt on whether the blood was actually deposited during the course of the crime. This included testimony from a former Tennessee State Medical Examiner, who stated that in his view, the the blood on the jeans showed enzyme decay — which, he testified, was consistent with blood taken at Mrs. Muncey's autopsy and transported in vials without preservative or refrigeration. The decay would not be expected to be found in blood that came in direct contact with House's pants while the victim was alive.
Additional evidence supported the theory that blood collected at Muncey's autopsy had spilled on House's jeans after they were collected as evidence, whether accidentally or deliberately. The blood vials were not sealed, and were driven 10 hours to the FBI lab by two law enforcement officers. The blood spoiled during the trip due to heat exposure, and FBI records showed that a significant amount of blood from the autopsy vials was missing when the officers arrived at the lab.
More exculpatory evidence came in the late 1990s, after House had spent over a decade in prison. Advanced DNA testing revealed that the semen from Muncey's underwear and nightgown belonged to her husband, not House — contrary to the testimony of an FBI expert at trial, who had incorrectly told the jury that only House's blood group antigens could have been the source of the semen stains.
Release and Exoneration 
House's appeals, which called for his conviction to be overturned in light of the array of new evidence, was rejected by several courts before his case was heard by the U.S. Supreme Court in 2005. The Innocence Project filed a friend-of-the-court brief on his behalf in the Supreme Court. On June 12, 2006, the court ruled that any "reasonable juror" would probably not have convicted House had they been aware of the new evidence in his favor, and sent his case back to the district court in Tennessee for a full review.
In Tennessee, U.S. District Court Judge Henry Mattice Jr. overturned House's conviction and ordered the state to either release House or to retry him within 180 days. The state appealed the decision, but lost. Bail was set at $500,000 — then reduced to $100,000. An anonymous donor paid the 10% bond, and House, who suffers from chronic multiple sclerosis and is confined to a wheelchair, was released from the Lois M. DeBerry Special Needs Facility on July 2, 2008. He had served 22 years on death row.
Prosecutors requested permission to conduct further DNA testing in the case while House was on bail. The results, from testing conducted on a hair found at the crime scene, material from under the victim's fingernails and other items, pointed to at least one other unknown suspect. Additional investigation conducted by House's new trial team (Assistant Public Defender Dale Potter of Tennessee and Linda Kenney Baden of New York, who agreed to assist House pro bono) cast further doubt on the state's evidence against House. In light of the DNA test results and other evidence, Prosecutors dropped all charges against House on May 12, 2009.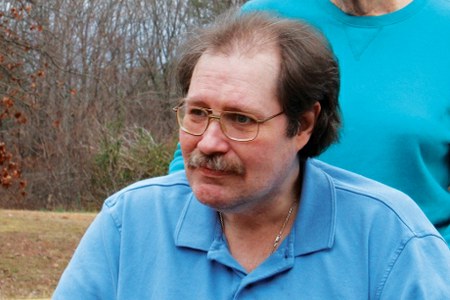 Charge: First-degree Murder
Conviction: First-degree Murder
Incident Date: 07/13/1985
Conviction Date: 02/08/1986
Exoneration Date: 05/12/2009
Accused Pleaded Guilty: No
Contributing Causes of Conviction: Inadequate Defense, Unvalidated or Improper Forensic Science
Race of Defendant: Caucasian
Status: Exonerated by Other Means
Alternative Perpetrator Identified: No
Type of Crime: Homicide-related