Marvin Mitchell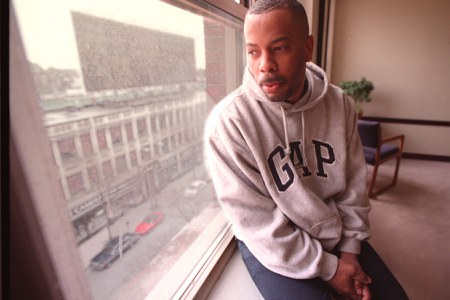 On September 22, 1988, an 11-year-old girl was abducted from a Dorchester, Massachusetts bus stop and raped. She described the assailant as a slim, tall, light-skinned black man in his early 20s or late teens, with short hair, and a long and narrow, clean-shaven face. She also said that he had one crossed-eye and was wearing pinkish pants and a shirt with white and red, perhaps with a college emblem on it.
On the morning of September 23, 1988, the victim was driven around her neighborhood with police to see if she could find someone who matched her description of the assailant. The victim spotted Marvin Mitchell and thought that he had a crossed-eye, which was later proven to be untrue. Mitchell also had a mustache and goatee and the victim was positive that her assailant was clean shaven. Nevertheless, Mitchell was picked up on an unrelated and unfounded charge of public drinking. The investigating officers took a Polaroid of Mitchell upon his arrest, a procedure not typical for public drinking arrests. This photo was shown to the victim, who then identified Mitchell as the perpetrator.
On November 4, 1988, a Suffolk County grand jury returned a four count indictment against Mitchell, alleging two counts of forced sexual intercourse of a minor and two counts of unnatural sexual intercourse of a minor. Mitchell's conviction was based on the victim's photo identification and her testimony in court when she stated that he was the assailant. Police said that Mitchell had confessed to wearing pink colored pants the day before he was arrested for public drinking, a claim that Mitchell denied. David Brody, an analyst from the Boston Police Department Crime Laboratory, testified that Mitchell could not be excluded by serological tests on semen from the crime scene. He failed to state, however, that no one could be excluded because the tests revealed blood group markers identical to the victim's markers, so her blood group could have "masked" the perpetrator's.
Based on the identification and the incorrect serological testimony, the jury found Mitchell guilty on January 3, 1990, for one count of forcible sexual intercourse and one count of forcible unnatural sexual intercourse and acquitted him of the other two counts. He was sentenced to nine to twenty-five years in prison.
Mitchell's appeals were denied. In 1995, Mitchell contacted David Kelston to look into his case. Kelston and lawyer Noah Rosmarin took Mitchell's case pro bono and arranged for DNA testing. In 1997, a new round of testing was conducted by Cellmark Diagnostics. This test showed that Mitchell's DNA did not match the semen sample obtained at the crime scene. The test results were used by the defense to move for a retrial.
In light of this new information, on April 23, 1997, the Suffolk Superior Court granted Mitchell's motion to vacate the rape conviction and granted him a new trial. The court released Mitchell on personal recognizance and the Suffolk County District Attorney said that he would not seek a new trial when Mitchell returned to court on May 23, 1997. Mitchell had been incarcerated for seven years and three months.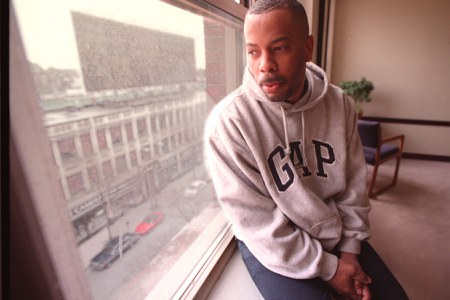 Charge: Forcible Sexual Intercourse, Forcible Unnatural Sexual Intercourse
Conviction: Forcible Sexual Intercourse, Forcible Unnatural Sexual Intercourse
Incident Date: 09/22/1988
Conviction Date: 01/03/1990
Exoneration Date: 05/23/1997
Accused Pleaded Guilty: No
Contributing Causes of Conviction: Eyewitness Misidentification, Unvalidated or Improper Forensic Science
Race of Defendant: African American
Race of Victim: African American
Status: Exonerated by DNA
Alternative Perpetrator Identified: No
Type of Crime: Sex Crimes
Forensic Science at Issue: Flawed Serology