Luis Diaz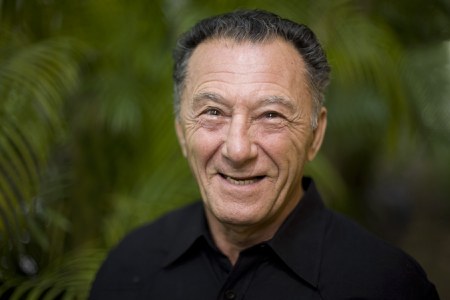 On August 3, 2005, Luis Diaz was released from Florida prison after serving 25 years for crimes he did not commit. Diaz was convicted in 1980 as the "Bird Road Rapist." Between 1977 and 1979, over 25 women were attacked in the Bird Road area of Coral Gables, Florida. Many were sexually assaulted after being stopped in their cars. After a highly publicized investigation, Diaz was arrested and charged with 8 rapes attributed to the Bird Road Rapist. In 2005, after 25 years of protesting his innocence, post-conviction DNA testing provided powerful proof that Luis Diaz was wrongfully convicted.
The Crime
The Bird Road Rapist preyed on female drivers between 1977 and 1979, employing a distinctive modus operandi. Typically, he flashed his headlights to signal his intended victim to pull over. He would then brandish a gun, force the victim to enter his car, force her to perform oral sex while he drove, and in many instances he would then pull over and rape the victim.
Multiple victims described the attacker as a Latin male, approximately 200 pounds, between 6'0″ – 6'2″ tall, who spoke English with an accent and laced with vulgarities. Sometimes the man took items from the victims, like drivers' licenses or underwear. By 1979, at least 25 women had fallen victim to sexual assaults or attempted assaults by this man.
The Investigation
Luis Diaz became a suspect after the first victim saw him at the gas station where she worked. After she had been attacked in July 1977, she provided police with a description: Latin male, about 200 pounds, 6'0″ – 6'2″ tall, who spoke good English with a Latin accent, and who drove a two door green or black car. This victim saw Luis Diaz four days after the attack when he drove into the gas station in his four door green Chevrolet. The victim took down his license plate number and called the police. Police traced the license number to Diaz. The victim identified Diaz as her attacker from looking at a license photograph and then from a photographic array.
At the time, Diaz weighed 134 pounds and stood 5'3″ tall. He was married with three children and worked as a fry cook. He spoke no English at the time. No charges were filed.
When the attacks continued and became publicized, police once again focused on Diaz. Another victim made an identification of Diaz from a photographic array and he was arrested in August 1979. Two days later, fourteen victims were asked to view a live line-up. Diaz was in the line-up and his attorney was present. Five of the victims identified Diaz positively, one tentatively, four made no identification that day, and four identified other men in the line-up.
A short time later, several victims viewed video lineups without Diaz's counsel present. Several more identifications of Diaz were made. In the end, based on identifications, prosecutors brought charges in 8 cases.

The Trial
Luis Diaz maintained his innocence and proceeded to a jury trial in May 1980. All of the cases were consolidated into a single trial. A search of Diaz's home produced none of the items that were taken from the victims. No weapon was ever found and no semen or blood was found in Diaz's car, though four of the victims had been raped in the attacker's car.
The state presented the victim identifications of Diaz and improper testimony from a forensic analyst. Serology testing on swabs collected from the body of one victim showed that the victim and the perpetrator shared the same blood group markers. The analyst testified improperly that 10% of the world's population was excluded by this evidence. When the evidence being tested is a mixed stain of semen from the perpetrator and vaginal secretions from the victim – and testing does not detect blood group substance or enzymes foreign to the victim – no potential semen donor can be excluded because the victim's blood group markers could be "masking" the perpetrator's. Under such circumstances, the failure to inform the jury that 100% of the male population could be included and that no one can be excluded is highly misleading.
The defense focused on the identifications. Most of the victims had described the attacker as a taller and heavier man. Descriptions of facial hair and skin also differed from Diaz's appearance. The defense also showed that none of the victims noticed any unusual odor from the attacker. Diaz, because of his job as a fry cook, smelled heavily of fried onions after his shift.
Diaz was acquitted of one charge and found guilty of the remaining seven. He was sentenced to multiple life sentences.

Post-conviction
Diaz continued to have a base of support after his conviction. Investigator Virginia Snyder, part of the original defense team, continued to work on his case. In her continued investigation, she investigated other possible suspects and conducted more interviews with victims and witnesses.
In 1993, two victims came forward and recanted their identifications of Diaz. Based on these recantations, Diaz filed a motion to vacate his conviction in 1994. For years, the case was locked in litigation. Finally, in 2001, the two cases involving the recanting witnesses were vacated and Diaz was resentenced, becoming eligible for parole. The parole board, however, denied his application in 2003.
In 2003, all Florida prisoners faced a deadline for filing applications based on DNA testing. The newly formed Florida Innocence Initiative began investigating the Diaz case, initiated by a letter from Diaz's son, Jose. A cooperative effort between the Florida Innocence Initiative, the Innocence Project, and the Florida office of Holland & Knight produced a post-conviction motion for DNA testing in September 2003. At the time, the only evidence that had been located was the rape kit of one of the victims who had recanted.
Prosecutors consented to DNA testing of that rape kit. The evidence was sent to a private forensic lab in California. While that testing was being performed, more evidence from the same case was located and sent to the Miami Dade Police Department Crime Laboratory for testing. In June 2005, test results from both laboratories indicated that a male profile had been found and that it did not match Luis Diaz. A second round of testing corroborated these findings.
Prosecutors then searched for evidence in all of the cases attributed to the Bird Road Rapist. Only one rape kit was located from an uncharged crime that occurred in August 1979. This kit was sent to the Miami Dade Police Department Crime Laboratory. The results indicated that, again, Luis Diaz was not the male contributor to the semen evidence. Further, the same unknown male had raped both victims.
On August 3, 2005, the charges against Luis Diaz were dropped and he walked free, surrounded by his family and supporters. Diaz, 67 years old at the time of his release, had proclaimed his innocence since he was questioned in 1979.
In 2012, Diaz received nearly $1.3 million in compensation from the state of Florida.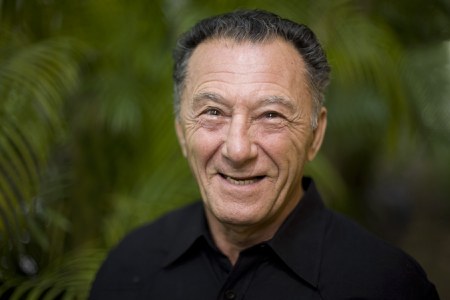 Charge: Kidnapping, Sexual Battery, Aggravated Assault
Conviction: Kidnapping, Sexual Battery, Aggravated Assault
Sentence: 13x Life plus 55 years
Incident Date: 07/19/1977
Conviction Date: 05/09/1980
Exoneration Date: 08/03/2005
Accused Pleaded Guilty: No
Contributing Causes of Conviction: Eyewitness Misidentification, Unvalidated or Improper Forensic Science
Race of Defendant: Latinx
Race of Victim: Caucasian
Status: Exonerated by DNA
Type of Crime: Sex Crimes
Forensic Science at Issue: Flawed Serology