Kevin Green
Time Served: 16 Years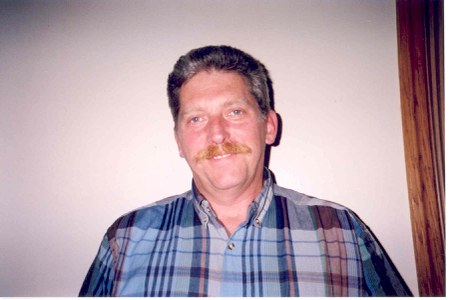 On September 30, 1979, Dianna Green was struck and severely injured while in her apartment. She received a blow to the middle of her forehead and, as a result, she suffered the loss of her ability to speak or otherwise communicate. At the time of the attack, Dianna Green was pregnant. She was transported to the hospital where an obstetrician detected fetal heart tones and concluded that the fetus did not appear to be in jeopardy. On September 30, 1979, however, fetal heart tones could no longer be detected and the fetus was considered still-born.
Kevin Lee Green, Dianna's husband, said he was not home at the time of the event. He testified that he left the apartment, went to a hamburger stand for food, and when he returned found his wife had been attacked. An employee of the hamburger stand told police that Green had been there, and police noted that the food in his possession was warm. Still, he was arrested and convicted on October 2, 1980, after his wife, who had received a severe injury causing extensive brain damage and amnesia, testified against him. The entire case against Kevin Green rested on the testimony of the victim, as there was a complete absence of corroborative evidence. During the investigation it was learned that vaginal slides taken from Dianna Green showed the presence of spermatozoa.
Kevin Green was found guilty by a jury of second degree murder for the death of the unborn fetus, the attempted murder of Dianna Green, and assault with a deadly weapon on Dianna Green. The jury also found that the victim suffered great bodily injury during the commission of the crime. On November 7, 1980, the court sentenced Green to fifteen years to life in state prison.
The prosecution based its case on several points. The defendant and his wife quarreled often and he had complained to his friends that he was unable to have sex with his wife during the eighth and ninth months of her pregnancy. Green's wife testified that she and her husband got into another fight on the night in question after she refused to have sex because of her pregnancy. She also testified that her husband began hitting her on the head with a key retractor and ring of keys. The prosecution used Dr. Martin Brenner, a psychiatrist, to establish that Dianna Green was a reliable witness. The defense was denied its request to have an independent psychiatrist evaluate her mental state, and Dianna Green, who had suffered serious head trauma and had had trouble spelling her own last name under oath at the trial, took the stand and served as the sole witness against Kevin Green.
Green petitioned the Supreme Court of the State of California for a hearing after the decision of the original appeal in district court in 1982 affirmed the conviction.
After the creation of an offender DNA database in California, a DNA profile from the spermatozoa in Green's case was found to match another felon. Gerald Parker, a serial killer called the "Bedroom Basher" for breaking into women's bedrooms to rape and kill them, confessed to the attack as well as five other murders. Based on this DNA database hit and Parker's confession, Kevin Green was exonerated and released after spending sixteen years in prison.
In October 1999, Governor Gray Davis awarded Green $620,000 in compensation for the years he spent in prison for a crime he did not commit.
State: California
Charge: Murder, Att. Murder, Assault w/ Deadly Weapon
Conviction: 2nd Deg. Murder, Att. Murder, Assault w/ Deadly Weapon
Sentence: 15 Years - Life
Incident Date: 09/30/79
Conviction Date: 10/02/80
Exoneration Date: 06/20/96
Served: 16 Years
Race of Defendant: Caucasian
Race of Victim: Caucasian
Status: Exonerated by DNA
Contributing Causes of Conviction: Eyewitness Misidentification
Type of Crime: Homicide Related, Sex Crimes
Death Penalty Case: no
Accused Plead Guilty: No
The Alternative Perpetrator Identified: Yes
Share this case
Help us advocate for the innocent by sharing cases from the Innocence Project.