Kennedy Brewer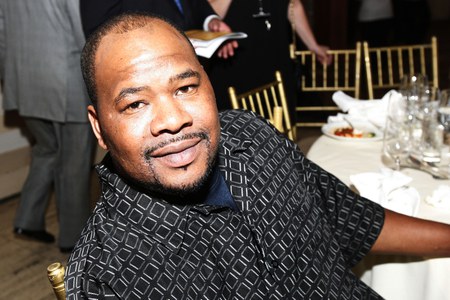 In 1992, Kennedy Brewer was arrested in Mississippi and accused of killing his girlfriend's three-year-old daughter. After waiting in jail for three years for a trial to begin, Brewer was convicted of capital murder and sent to Mississippi's death row.
In 2001, DNA tests proved he did not commit the crime, leading his conviction to be overturned. The prosecutors said they intended to retry Brewer, so he remained in jail for over five more years until his release on bail in August 2007. On February 15, 2008, after an Innocence Project investigation led to an alternate suspect in the case, Brewer became the first person to be exonerated through post-conviction DNA testing in Mississippi. He had served seven years on death row and eight years in jail awaiting trial.
The Crime and Investigation
In the early morning hours of May 3, 1992, Christine Jackson, the three-year-old daughter of Brewer's girlfriend, Gloria Jackson, was abducted from her home, raped and murdered. Brewer had spent that evening babysitting Christine and her two younger siblings, who were Brewer's biological children with Gloria. Two days after Christine disappeared, her body was found in a creek in Noxubee County about 500 yards from her home. Police suspected Brewer because he had been at home that night and there was no sign of forced entry; however, a broken window near where the child slept could have provided the point of entry for an intruder.
The Trial
The trial began in March 1995, nearly three years after Brewer was arrested. The prosecution theorized that Brewer had raped and murdered Christine in the Jackson home and then carried her body to the creek. A semen sample was recovered from the victim's body but was deemed insufficient for DNA testing.
The medical examiner who conducted the autopsy, Steven Hayne, testified that he had found several marks on the child's body that he believed to be bite marks. Hayne called in Dr. Michael West, a forensic odonotologist, to analyze the marks. West concluded that 19 marks found on the victim's body were "indeed and without a doubt" inflicted by Brewer. He further asserted that all 19 marks were made only by Brewer's top two teeth and that somehow the bottom teeth had made no impression. West claimed a degree of certainty that exceeded the limitations of bite mark analysis, which has never been scientifically validated. He was already discredited by the time of Brewer's trial, as the first member ever to be suspended from the American Board of Forensic Odontology. Regardless, the court allowed his testimony.
In response, the defense introduced Dr. Richard Souviron, a licensed dentist and founding member of the American Board of Forensic Odonotology, who testified that the marks were not human bite marks at all but were insect bites that the body sustained from being left in the water for days. Souviron argued that it would be all but impossible to leave repeated bite mark impressions with only the top two teeth.
Brewer was convicted of capital murder and sexual battery on March 24, 1995, and sentenced to death. He had maintained his innocence in the crime, and his conviction was based almost entirely on the questionable bite mark evidence. Other physical evidence included various small blood spots on Brewer's clothing, a stain consistent with feces on a dress near where the victim slept, and a blood stain on a blanket found next to where the child was sleeping. However, the state's forensic scientist was unable to identify the ABO blood group through serological testing in order to determine the source.
Post-conviction Appeals
In 2001, advanced DNA testing was conducted on semen recovered in 1992 from the victim's body. The tests produced results excluding Brewer as a possible perpetrator and revealed an unknown male profile. The prosecution conducted further testing on two of Brewer's friends, who were also excluded. Y-STR testing also excluded many of Brewer's relatives. No subsequent effort was made to identify the real perpetrator.
The following year, Brewer's conviction was vacated, and he was moved from death row to pre-trial detention. The prosecution intended to retry Brewer for capital murder, but for a full five years the case was not moved to trial. Due to conflicts of interest in the Noxubee County District Attorney's office in 2007, Ben Creekmore, the District Attorney of Oxford, Mississippi, was appointed Special Prosecutor in the Brewer case. Creekmore decided not to seek the death penalty and agreed not to oppose bail. Brewer was released in August 2007 while a new trial was pending.
During preparations for Brewer's retrial, the Innocence Project asked the Mississippi Attorney General's office to intervene in the investigation of the case. DNA testing during this investigation led to the implication of another man as the real perpetrator. The unidentified DNA profile discovered in 2001 matched to Justin Albert Johnson, one of the original suspects. Johnson then confessed to Christine Jackson's murder as well as to an identical crime—the murder of Courtney Smith committed in September 1990 also in Noxubee County. Johnson assured the investigators that he acted alone in both crimes.
Eighteen months before Brewer was arrested in the other crime, three-year-old Smith was raped and murdered and left in a pond near her home. The ex-boyfriend of the child's mother, Levon Brooks, was charged and convicted, in large part, on the strength of bite mark analysis performed by West. Just as in Brewer's case, Hayne, the medical examiner, called in West to analyze "bite marks" on the child's wrist. West testified that the marks were human bite marks consistent with Levon Brooks' two top teeth.
At the time of Smith's murder, Johnson often visited a house near hers; at the time of Jackson's murder, he was staying near the Jackson home. Johnson was the only suspect with a history of sexually assaulting women and girls, and he was an initial suspect in both crimes. The same sheriff's officer investigated both crimes and the same District Attorney prosecuted both crimes. Twice they overlooked evidence pointing to Johnson and focused on an innocent man.
On February 15, 2008, charges against Kennedy Brewer were dropped and he was exonerated. On the same day, the Innocence Project, along with Mississippi Innocence Project co-counsel, won Brooks' release from prison. Brooks was subsequently exonerated in March 2008. He was represented by the Innocence Project and Mississippi Innocence Project. Since DNA testing could not be conducted in his case, he was exonerated based on Johnson's confession and other evidence and is not listed as a DNA exoneration case.
Legal assistance in the two cases was provided by Skadden, Arps, Slate, Meagher LLP and Affiliates, Andre de Gruy of the Office of Capital Defense Counsel in Mississippi, and Robert B. McDuff.
Feature in Netflix Series "The Innocence Files"
Brewer and Brooks are two of eight people whose story is featured in the Innocence Project-inspired Netflix docuseries "The Innocence Files" now available for streaming.
Loss of Mother and Stroke
In March 2020, Kennedy's mother died, and he had a stroke a few days later. Thankfully, he is recovering, but it's unlikely he will be able to return to work anytime soon. Following his exoneration, he received woefully inadequate compensation from the State of Mississippi, and has spent the years since his release working various difficult factory jobs, including at a chicken processing plant and doing repairs at a catfish farm. His family is raising money for him for those willing to support.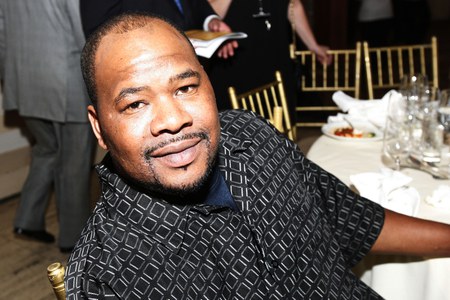 Charge: Capital Murder, Sexual Battery
Conviction: Capital Murder, Sexual Battery
Incident Date: 05/03/1992
Conviction Date: 03/24/1995
Exoneration Date: 02/15/2008
Accused Pleaded Guilty: No
Contributing Causes of Conviction: Government Misconduct, Unvalidated or Improper Forensic Science
Race of Defendant: African American
Race of Victim: African American
Status: Exonerated by DNA
Alternative Perpetrator Identified: Yes
Type of Crime: Homicide-related, Sex Crimes
Forensic Science at Issue: Bite Mark Analysis, Other