Herman Atkins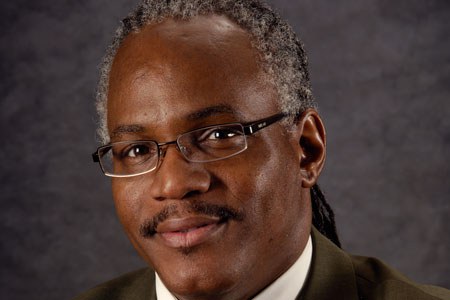 Herman Atkins grew up in Los Angeles, California, and was the third of six children. He was raised by his mother, a homemaker, and his step-father, a highway patrolman. In 1986, when Atkins was a young man who had recently graduated high school (the only one of his mother's four sons to do so), his life took a horrific turn: he was wrongly charged, and later convicted, of robbery and rape. He was sentenced to 45 years in prison and served 12 years before he was exonerated.
On April 8, 1986, in Lake Elsinore, a female clerk was working at a shoe store when, sometime between 11:30 AM and 12:00 PM, she was raped and robbed at gunpoint. During the rape, the assailant ejaculated and wiped semen onto her sweater.
Investigation and Trial 
Following the rape, the victim was taken to the hospital where vaginal swabs were collected. Her clothing, including the sweater with the semen stains, was collected and marked for identification.
She then went to the police station and was shown yearbooks from a nearby high school but was unable to find her assailant. In fact, she did not identify Atkins until she saw a wanted poster for him on unrelated charges, and was then shown a photo lineup where she identified Atkins as her assailant. A witness who worked at the store next to where the rape occurred was shown the wanted poster with Atkins' picture and identified him as a man who had been in her store earlier that day.
At trial, in addition to the eyewitness identifications, the prosecution proffered testimony from a criminalist with a state laboratory, who testified that the semen found on swabs was deposited by someone with blood type A and PGM 2+1+, which are consistent with Atkins' typing.
Atkins was charged with robbery and rape and sentenced to 45 years in prison.
Post-conviction Investigation
Atkins' case was accepted by the Innocence Project in 1993. After locating the sweater and vaginal swabs in 1995, the Innocence Project began trying to gain access to the evidence for DNA testing, which was granted in 1999.
After receiving the specimens, Forensic Science Associates performed DNA testing on the evidence collected at the crime scene. Testing was conducted on three separate areas of the sweater. In all three areas, the results were consistent and excluded Atkins.
Based on the test results, Herman Atkins was released from prison in February 2000, after spending twelve years in prison for a crime he did not commit.
Life After Exoneration
Immediately after he was released from prison, Atkins began working and taking college courses on psychology. He also met Machara Hogue, whom he married on February 18th, 2006, the anniversary of his release. Atkins and Hogue founded Life Intervention for Exonerees, a nonprofit organization that presents the wrongfully convicted with welcome-back baskets.
Atkins' experience motivated him to study law, and he was accepted to California Western School of Law in 2009. He won a civil suit against Riverside County, California, and was awarded $2 million.
An avid advocate for the innocence movement, Atkins was instrumental in persuading California state legislators to raise the maximum compensation for the wrongfully convicted from a maximum of $10,000 to $100 for each day spent in prison.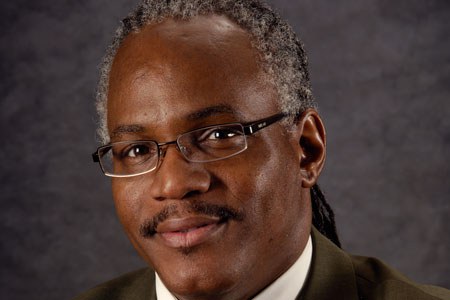 Charge: Forcible Rape (2 counts), Forcible Oral Cop. (2 counts), Robbery
Conviction: Forcible Rape (2 counts), Forcible Oral Cop. (2 counts), Robbery
Sentence: 45 years and 8 months
Incident Date: 04/08/1986
Conviction Date: 09/08/1988
Exoneration Date: 02/17/2000
Accused Pleaded Guilty: No
Contributing Causes of Conviction: Eyewitness Misidentification, Unvalidated or Improper Forensic Science
Race of Defendant: African American
Race of Victim: Caucasian
Status: Exonerated by DNA
Type of Crime: Sex Crimes
Forensic Science at Issue: Flawed Serology