George Allen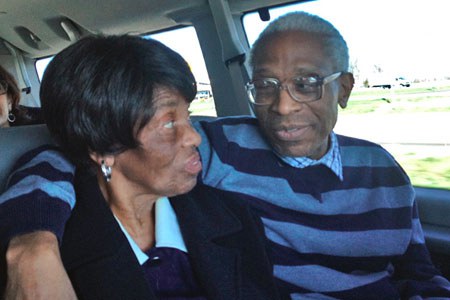 George Allen Jr. was exonerated on January 18, 2013, in St. Louis, Missouri, after serving over 30 years in prison for the murder of a young court reporter. Allen was convicted based in part on a false confession, police "tunnel vision" and blood type evidence that was said to include Allen, but actually eliminated him as a possible contributor.
The Crime
On the evening of February 4, 1982, the young woman was discovered dead in her home by her live-in boyfriend who contacted the police. The autopsy showed that the cause of death was multiple stab and incised wounds to the victim's back and neck, and there was evidence consistent with sexual assault.
The Investigation and Identification
Initially, police suspected a known sex-offender, Kirk Eaton, whose brother resided in the victim's apartment building and who, himself, lived only five or six blocks away. Additionally, the victim's boyfriend (who she lived with) and husband (who she was separated from) were also early suspects.
On March 14, 1982, by a chance encounter, police approached George Allen several blocks from the victim's house and—mistaking him for Eaton— brought him in for questioning. Detective Herbert Riley later realized the mistake, but initiated interrogating Allen nevertheless. Allen, who has an extensive history of severe mental illness, including hospitalizations for schizophrenia, eventually confessed to raping and murdering the victim.
Ultimately, Allen was convinced by Detective Riley that police had evidence against him (which was untrue), his protestations of innocence were futile, and consequently, the only alternative was to falsely confess. On the recording, Allen can be heard informing the officers that he is under the influence of alcohol. Throughout the interrogation, the detective asks highly leading questions and prompts Allen to give him answers to fit the crime, often asking Allen to change his answer to do so. In those few instances where the detective did not ask a leading question, Allen confesses to facts that conflict with the known facts of the crime.
The Trial
Prosecutors' primary evidence at trial was the confession and testimony by a police lab analyst that was later proven to be false. The analyst testified that semen was found on the carpet under the victim's body, in her vaginal and rectal swabs and several other places. He testified that the only antigens recovered from seminal fluid at the scene were A and H antigens, which could not exclude Allen as the source of the semen. The prosecution emphasized this in its closing argument. If Allen had been excluded as the source of the semen, "[w]e wouldn't be here. We'd know that he couldn't have. But it's consistent." There was no other physical evidence linking Allen to the crime scene.
The victim's work colleague, Pamela Ann Richardson, spoke with her at her home by phone between 10:00-10:15 a.m. and made arrangements to come to her home to pick up some work materials. By the time Richardson arrived between 10:30-10:45 a.m., the perpetrator was already inside the home. Investigators used the highly unreliable tool of hypnosis to improve her memory, with a primary focus on whether or not Richardson had called out the victim's name while knocking on her door the morning of the crime (which is consistent with Allen's statement that he had heard someone call a name). Police reports show that the witness was initially uncertain whether she had called out the victim's name, but she later testified at trial (after the hypnosis session) that she was certain she had done so. This hypnosis session was not revealed to the defense or the prosecutor.
Allen's first trial was deadlocked at ten-to-two in favor of an acquittal.
Allen presented an alibi defense and three witnesses testified that he was snowed in at home at the time of the murder. At his second trial, he was convicted on capital murder, rape, sodomy, and first degree burglary and sentenced to 50 years for capital murder and 15 years consecutively on each of the other three charges.
Death
On October 16, 2016, George Allen, Jr. passed away at his home outside of St. Louis, Missouri.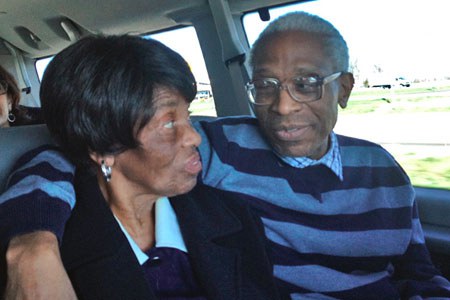 Charge: Capital Murder, Rape, Sodomy, First-degree Burglary
Conviction: Capital Murder, Rape, Sodomy, First-degree Burglary
Incident Date: 04/02/1982
Conviction Date: 07/25/1983
Exoneration Date: 01/18/2013
Accused Pleaded Guilty: No
Contributing Causes of Conviction: False Confessions or Admissions, Government Misconduct, Unvalidated or Improper Forensic Science
Race of Defendant: African American
Status: Exonerated by Other Means
Alternative Perpetrator Identified: No
Type of Crime: Homicide-related, Sex Crimes