Frank Lee Smith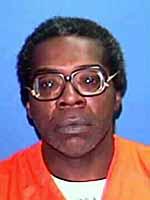 After fourteen years on Florida's death row, Frank Lee Smith died of cancer on January 30, 2000, before he was exonerated of rape and murder.
On April 15, 1985, the eight year old victim died from injuries sustained from an attack in her home by a burglar. Repetitive blows from a blunt object, later found to be a rock, in addition to attempted strangulation, contributed to the victim's death. An autopsy revealed that the victim had been raped and sodomized. Through shaky eyewitness descriptions from neighbors, Chiquita Lowe and Gerald Davis, as well as the victim's mother, the investigation came to be centered on a black male, about six feet tall, with muscular upper arms, shoulders and chest, a dark complexion, about thirty years old, and wearing an orange t-shirt and jeans. Lowe testified that, on her way home, she was flagged down by an unidentified black male with a full beard, scraggly hair, and a droopy eye. From a composite sketch the police put together with Davis and Lowe, Frank Lee Smith was arrested on April 29, 1985.
The prosecution relied on the identification of Smith by the victim's mother and Smith's criminal history. She identified him as the man she saw leaving her home through the living room window on the night of the murder. At trial, the defense's insanity plea failed and the jury unanimously recommended the death penalty. Although former Governor Bob Martinez signed a death warrant in 1989, Smith was able to win a stay of execution in January 1990. In 1998, the state Supreme Court ordered a trial judge to hold an evidentiary hearing based on Smith's claim of new evidence, which had nothing to do with DNA evidence. During this trial, three witnesses including the victim's mother, testified against Smith. But eyewitness Lowe changed her story, having been shown a picture of another suspect by a defense investigator, and the defense began requesting DNA testing. Only after Smith's death was a blood sample from Smith obtained by the state prosecutor's office, which was then tested against a semen sample taken from the victim's vagina. The samples were sent to the FBI laboratory, which reported that Frank Lee Smith was excluded as the depositor of the semen.
On December 15, 2000, 11 months after his death, and fourteen years after his 1986 conviction, Frank Lee Smith was exonerated based on exculpatory DNA testing results. These results not only cleared Smith of the crime, but identified the true perpetrator, Eddie Lee Mosley, a convicted rapist and murderer, currently living in the Tacachale State Center for mentally retarded defendants in Gainesville, Florida.
DNA testing implicating Mosley was first presented in the case of Jerry Frank Townsend, who spent twenty-two years in prison after confessing to two crimes he didn't commit.
For FRONTLINE's in-depth look at Frank Lee Smith's case, please go to: FRONTLINE – REQUIEM FOR FRANK LEE SMITH. For commentary from Barry Scheck and discussions about the case, please go to: Scheck Commentary – FRONTLINE.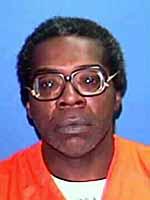 Incident Date: 04/14/1985
Conviction Date: 01/31/1986
Exoneration Date: 12/15/2000
Accused Pleaded Guilty: No
Contributing Causes of Conviction: Eyewitness Misidentification
Race of Defendant: African American
Race of Victim: African American
Status: Exonerated by DNA
Alternative Perpetrator Identified: Yes
Type of Crime: Homicide-related, Sex Crimes