Earl Washington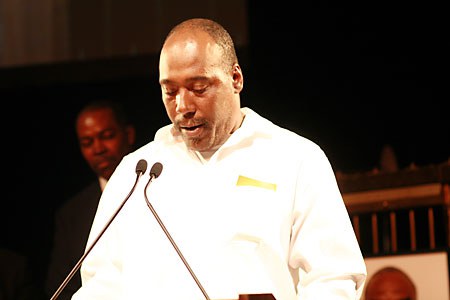 In 1984, Earl Washington, a 22-year-old black man with an I.Q. of 69 (that of a 10-year-old child), was wrongfully convicted of rape and murder. He was sentenced to death row in Virginia, and spent over 17 years in prison — many of them on death row — before he was exonerated. He once came within nine days of execution.
In June 1982, Rebecca Lynn Williams, a 19-year-old mother of three was raped and stabbed over thirty times in her Culpeper, Virginia apartment. She could only describe her attacker as a black man acting alone before she passed away.
The Investigation and Trial
Almost a year after the crime was committed, Washington was arrested in nearby Fauquier County, for an alleged burglary and malicious wounding. After two days of questioning, police claimed he had "confessed" to a total of five different crimes, including the murder of Rebecca Lynn Williams.
Of the five "confessions," the first four were dismissed by the Commonwealth because of the inconsistencies of the testimony and the inability of the victims to identify Washington. In the fifth confession, however, Washington said that he raped and killed Rebecca Lynn Williams.
Questioning revealed that Washington did not know the race of his victim, the address of the apartment where she was killed, or that he had raped her. Washington also claimed that Ms. Williams had been short when in fact she was 5'8″, that he had stabbed her two or three times when the victim showed thirty-eight stab wounds, and that there was no one else in the apartment when it was known that Ms. Williams' two young children were with her in the apartment on the day of the crime.
Only on the fourth attempt at a rehearsed confession did authorities accept Washington's statement and have it recorded in writing with Washington's signature. He finally picked out the scene of the crime after being taken there three times in one afternoon by the police, who in the end had to help him pick out Williams' apartment.
Psychological analyses of Washington reported that, to compensate for his disability, Washington would politely defer to any authority figure with whom he came into contact. Thus, when police officers asked Washington leading questions in order to obtain a confession, he complied and offered affirmative responses in order to gain their approval. At trial, only the State's psychologist testified, claiming that Washington was competent when his statement was given.
A forensic analyst conducted serology testing on evidence from the crime scene and detected a rare plasma protein. Once Washington, who does not possess the rare protein, became a suspect, an amended forensic report was prepared (without additional testing being conducted) that said testing for the rare protein was "inconclusive."
At the penalty phase of the trial, the defense did not offer any counter argument to the jury concerning a sentence of death. The jurors returned with their verdict of death on January 20, 1984. In May 1984, Washington pled guilty to an unrelated case of burglary and malicious wounding and was sentenced to two consecutive fifteen year sentences.
The Post-conviction Investigation
In August 1985, with a September execution date imminent, another death row inmate, Joseph Giarrantano, alerted Marie Deans (a non-lawyer, who for years had been assisting capital prisoners voluntarily) and a lawyer who was at the Virginia prison working on another case, of Washington's story. The attorney brought Washington's case to her law firm and the firm secured a stay of execution for Washington nine days before he was scheduled to die.
In October 1993, DNA test results revealed that Washington was excluded as a contributor of the seminal stain. Because Washington was time barred by Virginia law, which allowed a defendant only 21 days to introduce new evidence, he was not exonerated. Instead, then Governor Wilder commuted Washington's sentence to life imprisonment.
Washington remained in prison for six more years before his counsel persuaded the newly elected Governor Gilmore to seek additional DNA testing. In October 2000, Governor Gilmore granted Washington a pardon for the capital murder conviction; however, the pardon was on limited grounds that a jury would not have convicted him based on the evidence as it was then known. He was released from prison to parole supervision in February 2001.
Commenting on life outside of prison soon after his release, Washington said, "This was a whole lot better than I expected."
In 2007, six years after Washington walked out of prison, then Governor y Kaine issued an absolute pardon, which acknowledged that Washington was wrongfully convicted of murder and rape. Earlier that year, Kenneth Tinsley, who was serving life in prison for a 1984 rape, pleaded guilty to Rebecca Lynn Williams' rape and murder.
Life After Exoneration
Washington is now married and serves as a maintenance worker in Virginia Beach. He was awarded almost $2 million from the state for his wrongful conviction.
His case also inspired a 2001 Virginia law allowing inmates who claim innocence to seek DNA testing at any time, which loosened one of the toughest rules in the nation surrounding new evidence.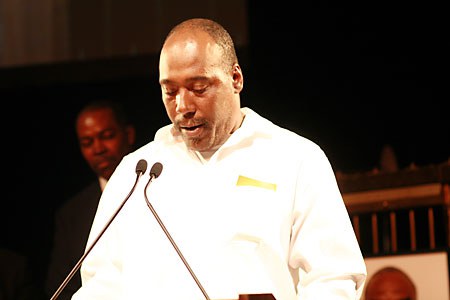 Incident Date: 06/04/1982
Conviction Date: 01/20/1984
Exoneration Date: 10/02/2000
Accused Pleaded Guilty: No
Contributing Causes of Conviction: False Confessions or Admissions, Unvalidated or Improper Forensic Science
Race of Defendant: African American
Race of Victim: Caucasian
Status: Exonerated by DNA
Alternative Perpetrator Identified: Yes
Type of Crime: Homicide-related, Sex Crimes
Forensic Science at Issue: Flawed Serology