Dion Harrell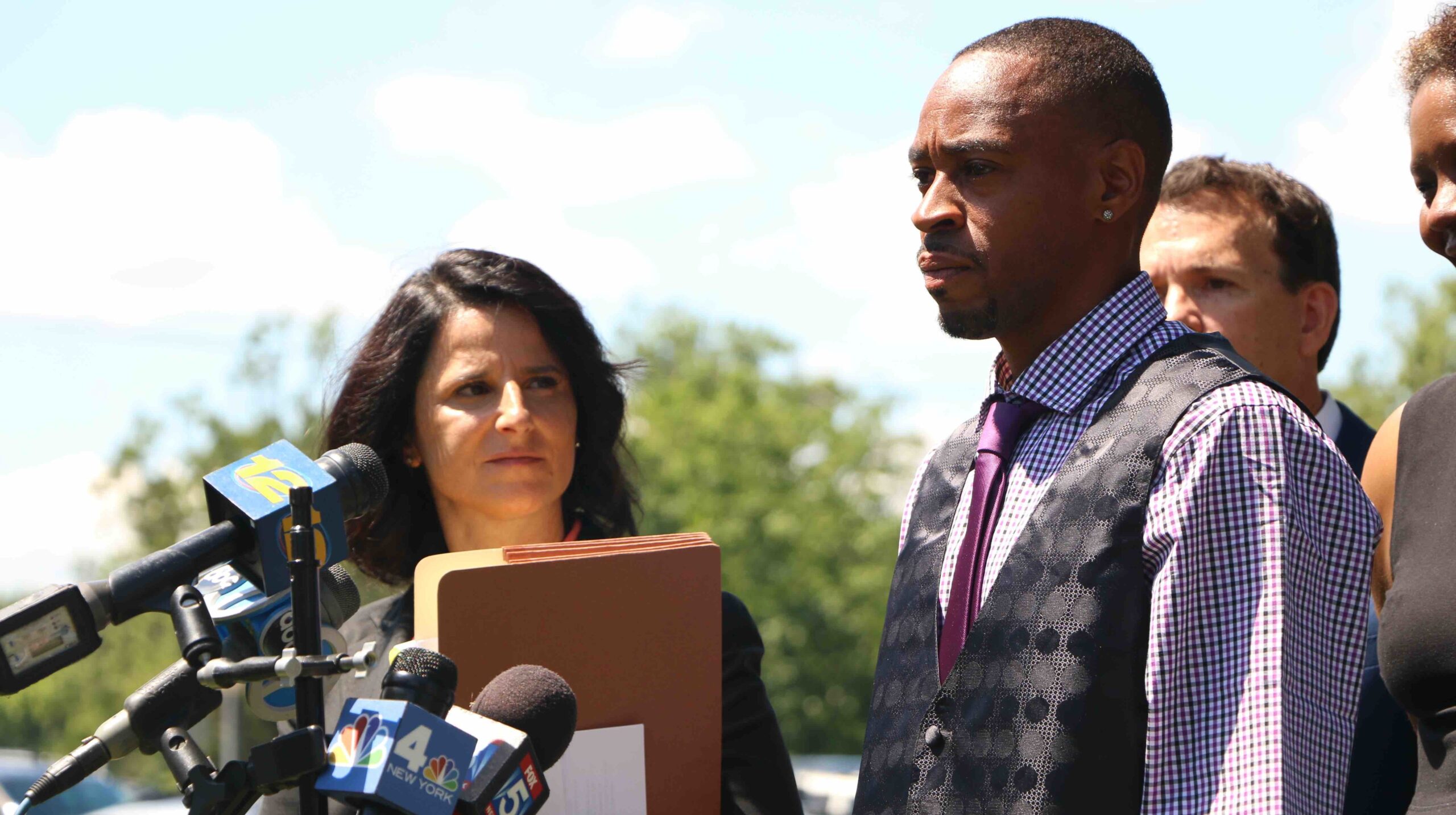 Dion Harrell served four years in prison and nearly 20 years on the sex offender registry fighting to clear his name of a 1988 rape he did not commit until he was exonerated by DNA on Aug. 3, 2016.
With the consent of the Monmouth County Prosecutor's Office, a New Jersey court vacated the 1988 rape conviction of Dion Harrell on August 3, 2016 based on new DNA evidence proving his innocence.  With the prosecutor's consent, the court also vacated two felony convictions arising from Harrell's failure to adequately comply with the state's sex offender registry, restrictions that would never have been placed on him had he not been wrongly convicted.  In total, he wrongly served 4 years of an 8-year prison sentence and nearly 20 years on the sex offender registry.
On September 18, 1988, a seventeen-year-old woman was raped at around 10:15 PM on her way home from her job at McDonald's.  She gave a general description of her attacker and said that she had seen him on a previous occasion about three weeks prior at the McDonald's.  Harrell was arrested three days later on September 21st in the McDonald's parking lot after the victim, at work, notified the police that she saw the person she believed to be her attacker.
Harrell, who had just turned 22, lived with his family across the street from the McDonald's, which he patronized frequently.  When Harrell learned what he was being charged with, he started crying, explaining at trial "I was real scared, I didn't know what was going on."   The arresting officer described Harrell as shocked.  At police headquarters, Harrell insisted on his innocence and asked to see the person accusing him, thinking she would realize her mistake. Harrell was brought to the victim, and she maintained that he was her assailant.
To corroborate the victim's identification, the State presented testimony from an analyst with the New Jersey State Police Laboratory that serology testing placed Harrell in less than 2 percent of the population who could have deposited sperm found in the victim's rape kit.  This was incorrect.  Because only victim's blood type was detected in the testing, in actuality no conclusion could be drawn as to the source of the sperm.
Harrell testified in his own defense, insisting that he was playing basketball with friends, that included a police detective, and later went on a bike ride with his three-year-old nephew to a friend's house nearby.  Several of his friends, including the detective, also testified in his defense. On May 19, 1992, Harrell was found guilty of second degree sexual assault.
Harrell's case comes to light at a time the state is confronting other issues of forensic concern.  Last year, the Federal Bureau of Investigation (FBI) released the initial results of its review of convictions involving microscopic hair comparison provided by FBI examiners. The FBI acknowledged that its microscopic hair analysts provided flawed testimony in more than 95 percent of the 327 nationwide cases it reviewed.
To date, the Department of Justice (DOJ) has identified 21 individuals convicted in New Jersey in cases where FBI analysts made errors in their testimony and/or reports.  In addition, the FBI has alerted states of the potential need to review convictions involving state employed analysts who received FBI training and may have provided testimony that exceed the limits of science.  The FBI provided training to New Jersey State Police hair examiners from 1979-2000.
The Innocence Project agreed to take Harrell's case in 2013 and sought DNA testing of the evidence, including the rape kit.  While it initially opposed testing because Harrell didn't qualify under the statute since he was no longer incarcerated, the prosecution ultimately agreed to testing.  New Jersey enacted a law, which was approved by Gov. Chris Christie in November 2015, that creates a right for individuals who are no longer incarcerated to access post-conviction DNA testing, as 39 other states do, so that others like Dion Harrell can prove their innocence after their prison sentence is over.
After DNA testing of the rape kit excluded Harrell and pointed to an unknown male, the prosecution immediately agreed to vacate the underlying conviction as well as two felony convictions that Harrell incurred for failing to comply with the state's stringent sexual assault registry.  Harrell was surrounded by his family in court when the court reversed the conviction and the indictments were dismissed.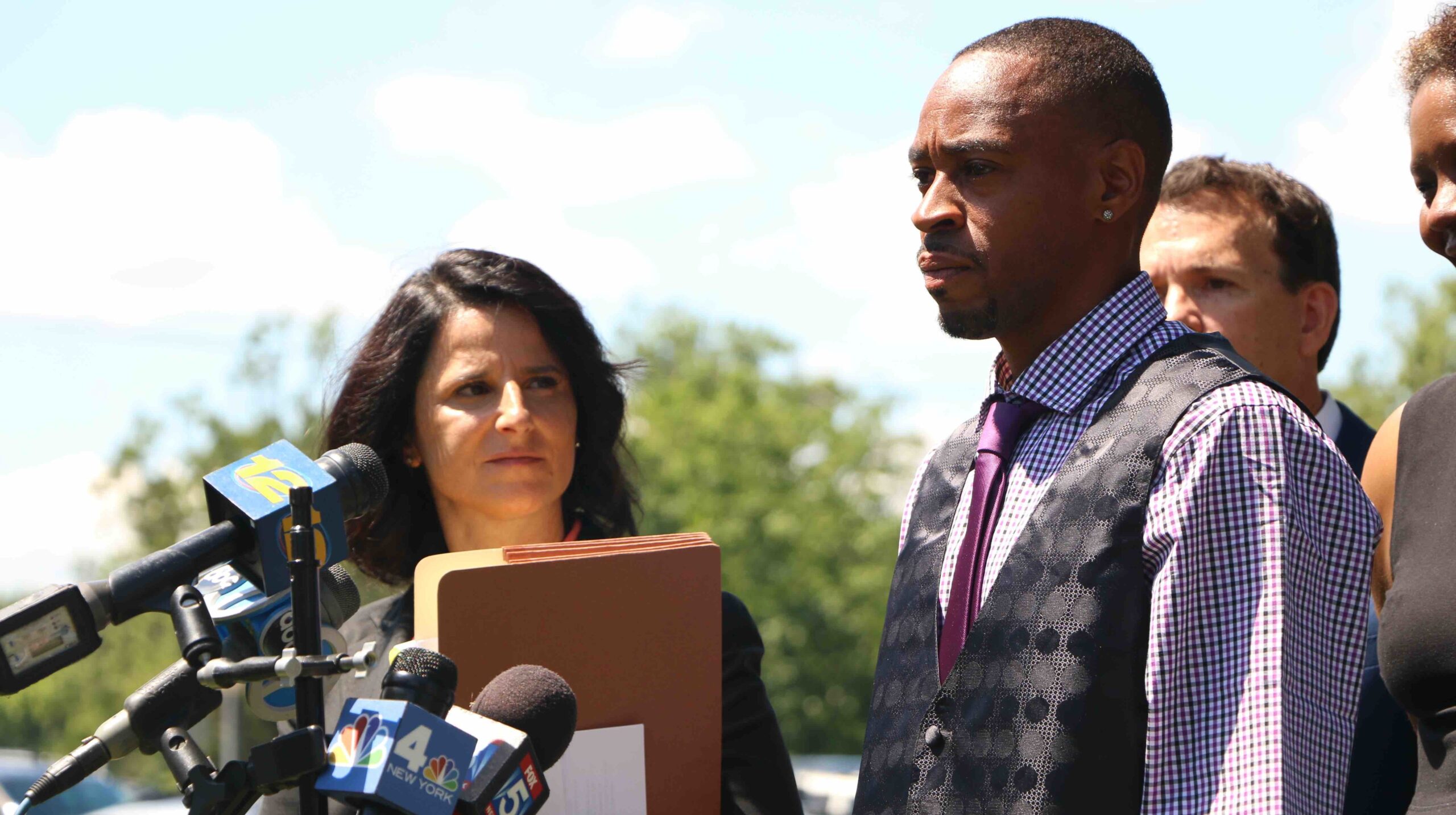 Exoneration Date: 08/03/2016
Accused Pleaded Guilty: No
Contributing Causes of Conviction: Eyewitness Misidentification, Unvalidated or Improper Forensic Science
Race of Defendant: African American
Status: Exonerated by DNA
Type of Crime: Sex Crimes
Forensic Science at Issue: Flawed Serology
Year of Exoneration: 2016