David Shephard
Time Served: 11 years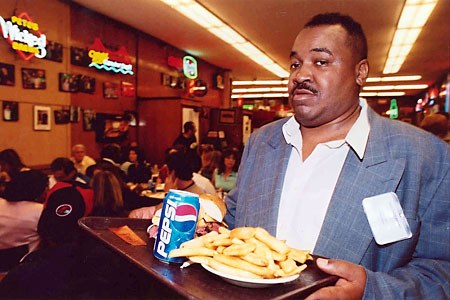 David Shephard was convicted in 1984 of rape, robbery, weapons violations, and terrorist threats. The convictions stemmed from a 1983 incident involving the abduction of a woman from a parking lot. Two men forced her into the back seat of her car, where she was pinned down by one assailant while the other drove to a residential area. Both men proceeded to rape her. They forced her out of the car and stole her car. Shephard was the only person arrested for this crime.

The prosecution relied on the victim's identification of Shephard, including a voice identification. During the attack, one of the assailants had called the other Dave. Additionally, items from the victim's car and purse were found near the airport, where Shephard worked. Shephard's defense was an alibi that went uncorroborated. Conventional serology was performed on the biological evidence, but Shephard could not be excluded as the assailant.
In 1992, Shephard filed for access to the evidence for DNA testing. The prosecution cooperated. The first round of testing excluded Shephard as the depositor of the semen on the vaginal swab, but since there were two perpetrators, he could not be definitively excluded. A second round of testing revealed a second DNA profile, but it could not be analyzed. Testing then commenced upon samples of the victim's underwear. Two profiles were found, neither of which matched Shephard. The victim's boyfriend was also tested and excluded.
Based on the results of DNA testing, the court ordered a new trial and the prosecution did not retry Shephard. He was released in May 1994 after having served ten years in prison.
State: New Jersey
Charge: Rape, Robbery, Weapons Violations, Terrorist Threats
Conviction: Rape, Robbery, Weapons Violations, Terrorist Threats
Sentence: 30 years
Incident Date: 11/24/83
Conviction Date: 06/14/84
Exoneration Date: 04/25/95
Served: 11 years
Race of Defendant: African American
Race of Victim: Caucasian
Status: Exonerated by DNA
Contributing Causes of Conviction: Eyewitness Misidentification
Death Penalty Case: no
Accused Plead Guilty: No
The Alternative Perpetrator Identified: No
Type of Crime: Sex Crimes
Share this case
Help us advocate for the innocent by sharing cases from the Innocence Project.