Kenneth Waters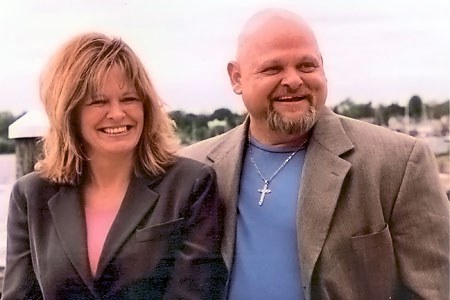 Kenneth Waters, one of nine children, grew up in a rural town in Massachusetts. By 1980, he was a typical man in his mid-twenties, working as a chef at a local diner and living with his then-girlfriend.

Just a few years later, he was charged and convicted of murder, and served 18 years in prison before DNA testing proved his innocence. His sister, Betty Anne Waters, put herself through college and law school for the sole purpose of helping her brother. She worked tirelessly with the Innocence Project to bring about his exoneration in 2001.
On the morning of May 21, 1980, Katherina Reitz Brow was murdered in her Massachusetts home. Her body was found at 10:45 a.m. – there were bloodstains throughout the house, and her purse, some jewelry, and an envelope where she kept cash were all missing.
Investigation and Trial
Crime scene investigators recovered hairs, blood, and fingerprints in the house that were considered potentially tied to the perpetrator. The apparent murder weapon, a paring knife, was collected from a wastebasket in the house.
Kenneth Waters became a suspect because he lived next to the victim with his girlfriend, Brenda Marsh. He worked at the Park Street Diner in Ayer, Massachusetts where Brow was a frequent customer. It was apparently known to diner employees that Brow kept a large amount of cash in her home.
Waters was questioned by police and provided a strong alibi that he had worked until 8:30 a.m. on the day Brow was killed and a coworker had driven him home. He changed clothes and had been in the Ayer courthouse for a 9 a.m. appearance with his attorney. He said he left the courthouse after 11 a.m. and returned to the diner, where he stayed until 12:30 p.m. Officers examined his clothes and body and did not see any apparent blood stains or cuts. He was fingerprinted and questioned further but not charged.
The case remained open for more than two years. In October 1982, a man named Robert Osborne, who was living with Brenda Marsh, Waters' ex-girlfriend, at the time, went to the Ayer Police Department and allegedly offered to provide information on the murder in exchange for money.
Osborne said Marsh had told him that Waters confessed to her that he had killed a woman. It is unknown whether Osborne was ever compensated for the information he provided. Officers then interrogated Marsh and purportedly threatened to charge her as an accessory to murder and take away her children if she didn't corroborate Osborne's claim. She initially refused, saying Osborne's statements were untrue. Eventually, however, she agreed to cooperate and she told police that Waters had returned home on the morning of the murder with a long, deep scratch on his face.
Roseanna Perry, another former girlfriend of Waters', also initially told police that she had no information about the crime but after more than three hours of interrogation and threats of arrest, she told them Waters had said something about stabbing a woman and stealing her money and jewelry. Based on these statements, Waters was charged with murder.
Waters' trial began in May 1983. Although police had used fingerprints to exclude Waters and several other suspects during the investigation, these records were apparently not provided by police to prosecutors. A forensic analyst testified that three hairs collected from the crime scene — including one in the victim's hand and one on the murder weapon — did not match the victim or Waters.
Waters was convicted on May 11, 1983, and sentenced to life in prison.
Post-conviction Investigation
Waters appealed his conviction several times between 1983 and 1999. Although Roseanna Perry recanted her trial testimony that Waters had admitted guilt, his appeals for a new trial were denied.
After Waters' conviction, his sister, Betty Anne Waters, sought to prove his innocence. She put herself through college and law school, all with the goal of exonerating her brother. In 1999, she located the blood evidence collected from the scene of the crime and obtained a court order to preserve the evidence for possible DNA testing.
In 2000, she began working with the Innocence Project on the case. Together, she and the Innocence Project reached an agreement with the Middlesex County District Attorney's office to allow a private lab to conduct DNA testing on the evidence. The results excluded Waters, proving that Waters was not the perpetrator; Waters' conviction was vacated soon after. After nearly 18 years in prison for a crime he didn't commit, Waters was freed while prosecutors considered whether to retry him.
The Middlesex County District Attorney's Office opened a new investigation of the case to determine whether to retry Waters. The reinvestigation was led by a state police officer, who found the police reports to be incomplete, and contacted Ayer police officers who had been involved in the original investigation. At this point, for the first time, the police turned over complete records from the case — including a police report confirming Waters' work schedule and extensive documentation on the fingerprint evidence that had been collected before trial.
On March 15, 2001, the District Attorney's office dropped all charges against Waters and his exoneration became official.
Life After Exoneration
Sadly, Waters died in a tragic accident on September 19, 2001, only six months after he was released from prison. He was 47 years old. But Betty Anne Waters says of her brother's time after he was exonerated: "Kenny had the best six months of his life. After so many years behind bars, the world was new to him."
Since Waters' death, representatives of his estate have settled a civil lawsuit with the town of Ayer, and the case was the subject of a 2010 feature film Conviction.
 Visit our Conviction page for videos, resources and the story behind the film
View a slideshow of Waters family photos and pictures from the day Kenneth was freed.
Watch a 3-minute video on the story behind Conviction, featuring Betty Anne Waters, Kenneth Waters, and Innocence Project Co-founder Barry Scheck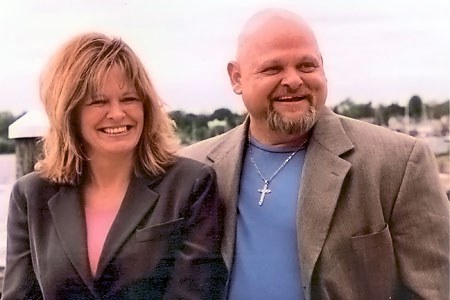 Conviction: Murder, Robbery
Incident Date: 05/21/1980
Conviction Date: 05/11/1983
Exoneration Date: 03/15/2001
Accused Pleaded Guilty: No
Contributing Causes of Conviction: Informants
Race of Defendant: Caucasian
Race of Victim: Caucasian
Status: Exonerated by DNA
Alternative Perpetrator Identified: No
Type of Crime: Homicide-related