James Curtis Giles
Time Served: 24 Years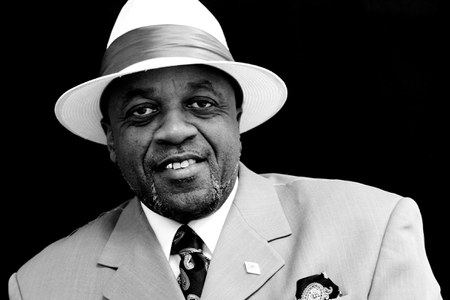 In 1983, James Curtis Giles was wrongfully convicted of a brutal rape in Dallas, Texas. It would take a quarter-century to prove his innocence, but DNA testing finally led to his exoneration in 2007. He had served 10 years in prison and 14 years as a registered sex offender on parole for a crime he didn't commit.
The Crime
Around 11:30 p.m. on August 1, 1982, three African-American men armed with guns entered the house of a Dallas couple. One of the men was an acquaintance of the couple, but the couple didn't know the other two. While one of the men robbed the male victim at gunpoint, the other two raped the female victim, who was five months pregnant. The men then forced the woman to go with them to a nearby grassy area, where they told her to remove her clothes. The three men raped her repeatedly and eventually they released her. She returned home and police took her to a hospital, where a rape kit was collected.
The Investigation and Identification
The female victim identified a photo of Stanley Bryant, the perpetrator who was an acquaintance of the couple, on the day after the attack. A month after the crime, a CrimeStoppers tip led police to include James Curtis Giles in a lineup, and the victim identified him as one of the three rapists. Neither the male victim nor another eyewitness identified James Curtis Giles in a lineup or at trial. James Curtis Giles, at 29, was a decade older than the description of the perpetrators, and he has two prominent gold teeth which the victim also didn't mention. Based on the victim's identification, he was arrested in January 1983 and charged with aggravated rape.
The Trial
In June 1983, Giles went to trial. He presented an alibi defense, saying that he ate dinner at a restaurant with his wife on the night of the crime and then they went home, going to bed early. Giles' attorney said he had been misidentified by the victim. Documents now show that evidence indicating the identity of the actual perpetrators – including a man named James Earl Giles – was available to prosecutors before trial and was withheld from defense attorneys for James Curtis Giles.
James Curtis Giles was convicted of aggravated rape and sentenced to 30 years in prison.
Post-Conviction Appeals
In 1984, Stanley Bryant pled guilty to being one of the attackers. He said he committed the crime with a man named "James" and man named "Michael." The next year, Bryant signed an affidavit that James Curtis Giles was not the "James" who participated in this crime.
While in prison, James Curtis Giles met a man who lived near the victims and had called CrimeStoppers during the investigation of the crime and told them that one of the perpetrators was named "James Giles." The informant said he had learned that a different person, James Earl Giles, was the alleged attacker. Since 1991, both the informant and James Curtis Giles have said that the wrong James Giles was convicted of this rape. James Curtis Giles served 10 years of his sentence before he was paroled in 1993. Upon release, he was forced to register as a sex offender.
The Innocence Project began to investigate James Giles' conviction in 2000. STR DNA testing conducted in 2003 revealed the profiles of two male perpetrators, neither of which matched James Curtis Giles. One of these profiles would later match the profile of Stanley Bryant. In 2005 and 2006, additional DNA testing (Y-STR) – and a fingerprint match – proved that the second perpetrator was a man named Michael Brown. Since both Michael Brown and James Earl Giles were deceased, Brown's sister signed an affidavit stating that Brown and James Earl Giles were good friends in the early 1980s. James Earl Giles lived across the street from the victim at the time of the crime while James Curtis Giles lives across town. James Curtis Giles had no connection to any of the perpetrators.
The Exoneration
On February 22, 2007, the Innocence Project and prosecutors joined in requesting that the conviction of James Curtis Giles be overturned. At a hearing in April 2007, a Dallas judge agreed that no reasonable juror would convict James Curtis Giles when considering the newly discovered evidence. On June 21, 2007, Texas' highest criminal court granted James Curtis Giles' writ of habeas corpus, officially exonerating him 24 years after his wrongful conviction.
State: Texas
Charge: Aggravated rape
Conviction: Aggravated rape
Sentence: 30 Years
Incident Date: 08/01/82
Conviction Date: 06/09/83
Exoneration Date: 06/21/07
Served: 24 Years
Race of Defendant: African American
Race of Victim: Caucasian
Status: Exonerated by DNA
Contributing Causes of Conviction: Eyewitness Misidentification, Government Misconduct
Death Penalty Case: no
Accused Plead Guilty: No
Type of Crime: Sex Crimes
The Alternative Perpetrator Identified: Yes
Share this case
Help us advocate for the innocent by sharing cases from the Innocence Project.