Five Ways to Help Melissa Lucio, Innocent Woman Set to Be Executed on April 27 in Texas
Melissa Lucio faces execution for a crime that never occurred. Your help is urgently needed
03.17.22 By Innocence Staff
Over the last three years, Innocence Project supporters have helped prevent three innocent people from being executed — Pervis Payne, Rodney Reed, and Julius Jones. Tens of thousands of you have taken action to stop these irreversible injustices, and now Innocence Project client Melissa Lucio needs your help.
Ms. Lucio is facing execution on April 27 in Texas for a crime that never happened — the tragic, death of her daughter. In 2008, Ms. Lucio was convicted and sentenced to death based on a biased and inadequate death investigation and a shockingly inadequate defense. But that's just the tip of the iceberg.
Ms. Lucio has maintained her innocence for 14 years.
She was wrongfully convicted and sentenced to death after her 2-year-old daughter, Mariah, died in 2007 following an accidental fall. Although Ms. Lucio repeatedly told the police that she did not kill or abuse her daughter, they continued to interrogate her for five hours the same night  her daughter died. Around 3 a.m., Ms. Lucio, exhausted and in shock from the loss of her child, agreed, falsely, to take responsibility for some of Mariah's injuries. Ms. Lucio, a life-long survivor of abuse, succumbed to the detectives' demands to bring the nightmarish interrogation to an end.
The lifetime of sexual abuse and domestic violence that Ms. Lucio had endured made her especially vulnerable to the police's coercive interrogation tactics. But her defense was not allowed to present this evidence at trial. Her attorney failed to mount a proper defense or present evidence pointing to her innocence. 
Lacking solid physical evidence, Cameron County District Attorney Armando Villalobos presented Ms. Lucio's statement to the jury as a "confession" to homicide and sought the death penalty, a "win" he thought would help him get re-elected. Today, the former district attorney is serving a 13-year federal prison sentence for bribery and extortion.
There is simply too much doubt in this case, and people must speak out to prevent Texas from executing an innocent person on April 27.
While Ms. Lucio's attorneys are working diligently within Texas' legal system to have Ms. Lucio's execution date withdrawn, to hopefully obtain a new trial, the power to stop this irreversible injustice may lie in the hands of Gov. Greg Abbott — the only person in the state who can stop Ms. Lucio's currently scheduled execution. 
Here are five ways you can take action and encourage Gov. Abbott to intervene.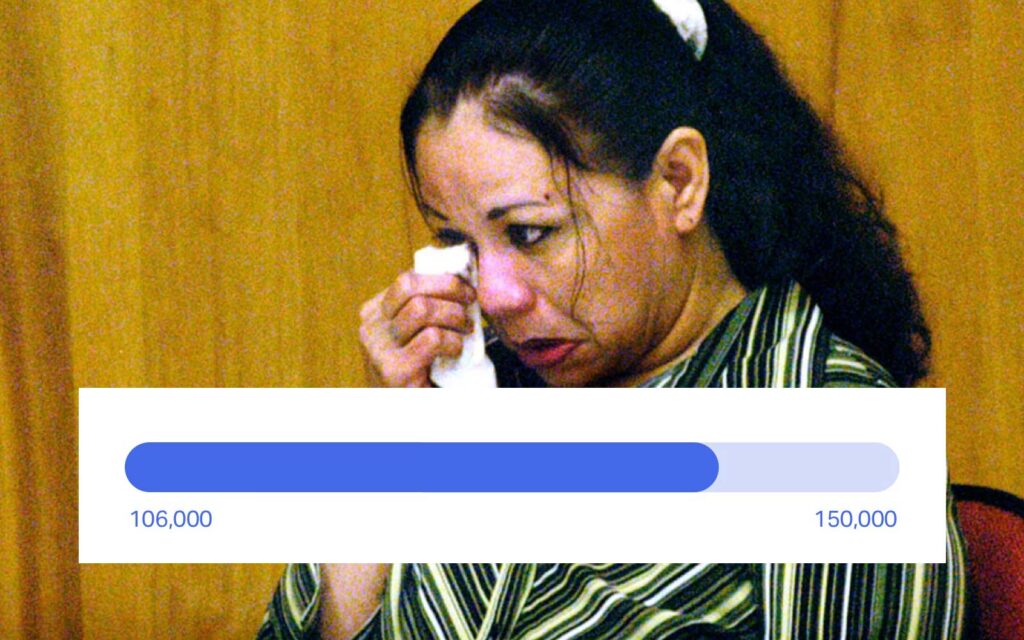 More than 100,000 people have already signed, but we need more signatures. If Gov. Abbott and the Texas Board of Pardons and Parole see the overwhelming support for Ms. Lucio, that can make a big difference. If the courts do not weigh in before April 27, only Gov. Abbott can stop Ms. Lucio from being executed. 
2. If you live in Texas call Gov. Abbott and Texas Board of Pardons and Parole by dialing 956-446-2866 or clicking here.
Ms. Lucio's fate lies in the hands of Gov. Abbott. Call 956-446-2866 or click here to be connected.
3. Call the Cameron County District Attorney and ask him to withdraw Ms. Lucio's execution date. Not from Texas? Send this to friends and family who do live in the state.
When elected officials hear from their constituents, they pay attention, especially when they receive phone calls. Help us get as many phone calls in support of Ms. Lucio as possible. Call 956-300-3881 or click here (If you've never called an official before and don't know what to say, don't worry! We've provided an example of what you can say, but elected officials always take notice of personalized messages, so we encourage you to make it your own.)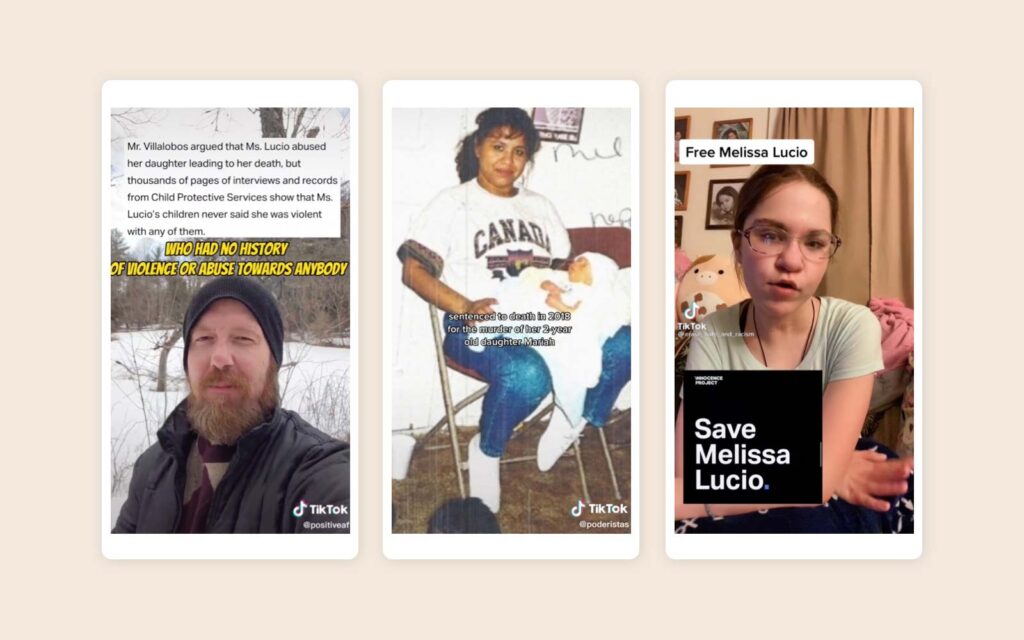 4. Make a video, a post, or story about Ms. Lucio's case on Instagram, TikTok, or any other platform. Use the hashtag #SaveMelissaLucio. Check out these talking points below to get started.
Not on social media? No problem! These talking points work just as well in conversations with friends and family, just help spread the word. 
Melissa Lucio is scheduled to be executed on April 27 for a tragic accident.
Mariah's death was a tragic accident, not a murder.
Melissa is a survivor of abuse and was coerced by officials into giving a statement that they painted as a false confession.
Authorities rushed to judgment.
No one investigated Mariah's extensive history.
Several judges agree Melissa's trial was unfair.
There is too much doubt in this case. Stop Texas from carrying out this irreversible injustice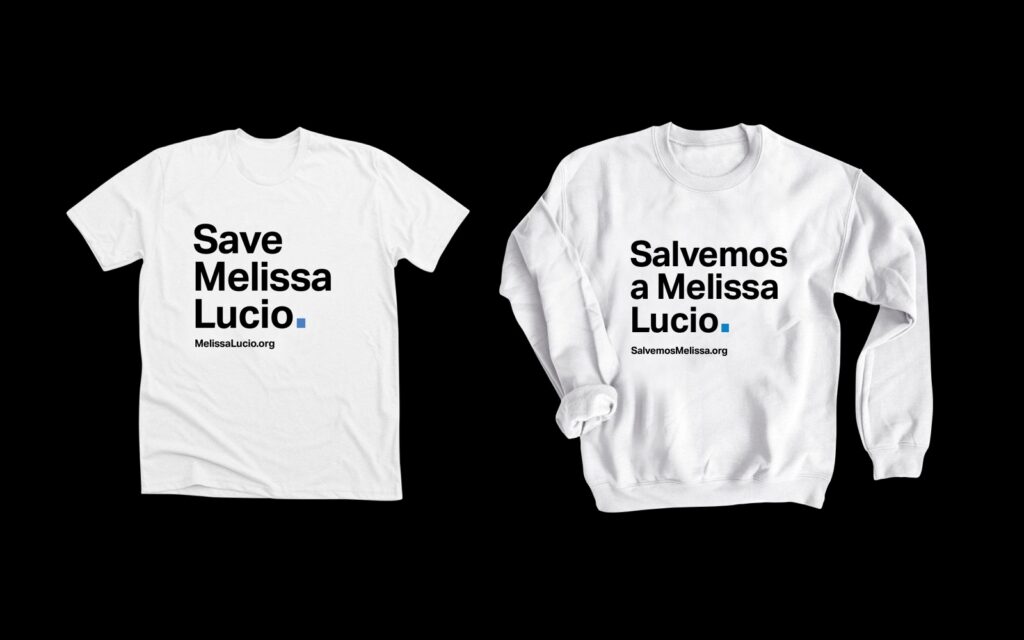 5. Wear your support for Ms. Lucio and help bring attention to her case. Purchase Save Melissa gear.
If you live in Texas, we encourage you to attend the 26th Annual Cesar E. Chavez March for Justice in San Antonio on Saturday, March 26, 2022, beginning at 8:30 a.m. CST. Details here. Bring your Save Melissa signs and join supporters.