New brand identity for Innocence Project
Learn more about why we changed our logo, what inspired the design, and how many more innocent people still need all of us to take action.
04.22.19
You may have noticed an exciting new change to the Innocence Project's website and correspondences: we've changed our look, including our logo. For many years, the Innocence Project's logo symbolized DNA, in the shape of vertical bars, the purpose being to communicate that DNA evidence was central—the key—to helping us exonerate wrongfully convicted people.
Over the past several years, however, the work of the organization has expanded. And while DNA will continue to serve as a central and powerful tool in our litigation efforts to free innocent people from prison, there are now many diverse tools and strategies on which we rely to free innocent people from prison, change the laws of the land, and improve justice in the courts to transform the criminal justice system. Given this exciting evolution, it seemed only appropriate to update the Innocence Project's logo and visual identity to reflect the bold and dynamic organization we are today.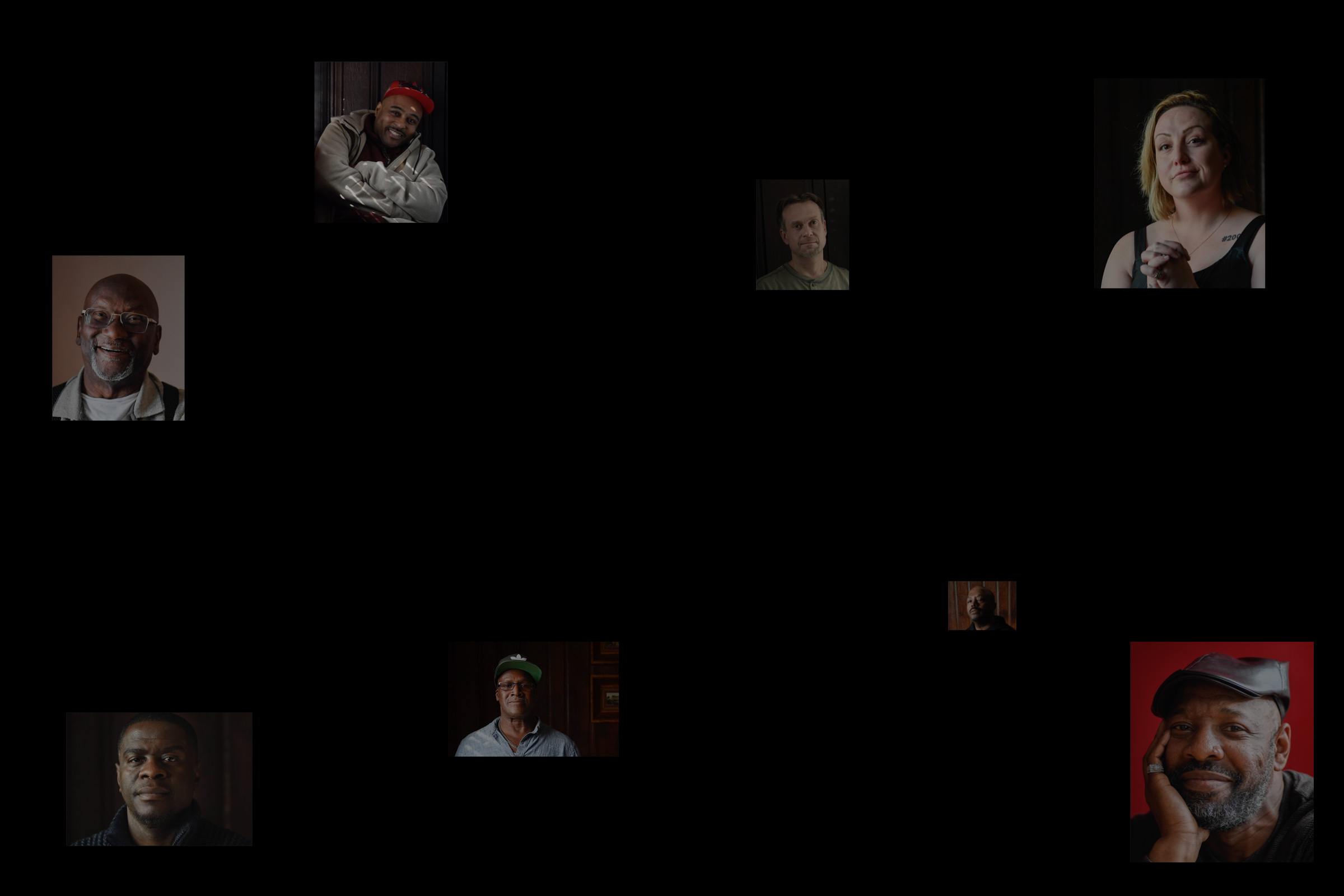 "The new logo is designed to remind us that, while we have achieved so much, many more innocent people still need us to take action."

The new brand identity, designed by our trusted design partners Madeo Studio, takes inspiration from the many facets of the Innocence Project, whether it's the organization's clients, allies and supporters or the wide array of legal, policy advocacy, strategic litigation or public education work.
And the logo is simply one component of a whole new visual identity for the Innocence Project. If you look closely, you'll see an innovative new design concept which reflects a series of blocks, each one representing another case, another exoneration story, another legislative victory, that builds upon the next, ultimately rebuilding our nation's criminal justice system to one that is more just for all. The new logo is designed to remind us that, while we have achieved much, many more innocent people still need us to take action. It's a statement and a call to act. All of us need to do so.
According to Ramy Nagy, Madeo's founder and creative director, the design team wanted to create a visual system that motivates people to take action. The bold fonts, striking images, and strong blue color work together to spark interaction.
The new brand identity relies on a clear color palette, with a neutral white background that allows photography to take the center stage of attention, a warmer light beige hue that adds warmth, and an energetic blue that stands for action. What inspired the color blue, of the many facets of the Innocence Project's work, was seeing the handwritten letters that wrongfully convicted people write to Innocence Project. Most of these letters are handwritten in blue ink and sent directly from prison. These are the initial letters that invite Innocence Project to work with them in proving their innocence. It was also the hundreds of letters that supporters write to representatives that confirmed the color for designers. It stood for actions that we all take every day to advocate for the innocent; whether in writing, online, or in events.
The new design brings, not only a new refreshed visual identity, but also a consistent approach that works across digital, print, video, and other applications. As the organization expands, it was critical to create a scalable visual system that allows many people to use it every day.
We invite you to take this opportunity to explore the different aspects of Innocence Project's work on this newly redesigned website. Learn more about Innocence Project and take this opportunity to see how you can get involved in advocating for the innocent.
Dear Friend, We launch into 2023, with big, ambitious plans for the coming year, buoyed by last year's successes — including six ...
News
01.26.23
New DNA evidence identifies one unknown male perpetrator, proving Mr. Schweitzer and his co-defendants' innocence in 1991 murder and rape.
News
01.24.23