2018: A record year in exonerations
In 2018, together we've exonerated nine innocent people, the most ever in the Innocence Project's 26-year history, and helped pass 17 wrongful conviction reforms in 14 states. After spending more than 215 years in prison combined, our clients are where they belong: home with their loved ones. Take a look at more highlights from the year.
By Innocence Staff 11.19.18
Malcolm Alexander
Louisiana, Exonerated After 38 years
In 1980, Malcolm Alexander was arrested for rape as a result of an uncertain identification from the victim. Though facing life without parole, Malcolm's paid defense attorney failed to present an effective defense—neglecting to make an opening statement or cross-examine witnesses. Malcolm was just 21 years old and the father of a two-year-old when he was convicted at a trial that ended the day it began.
Malcolm always maintained his innocence, but the Innocence Project's investigation indicated that most of the crime scene evidence was destroyed shortly after trial. Years later, evidence was discovered and DNA testing sought by the Innocence Project and co-counsel Innocence Project New Orleans excluded both Malcolm and the victim.
When Malcolm finally walked free from Louisiana's Angola prison, he had been incarcerated for nearly 38 years, the longest of any exonerated Innocence Project client. He was reunited with his now-adult son and grandson, both named Malcolm. He was also joined by Innocence, the puppy he cared for inside prison. After he was released, Malcolm married the mother of his son, and is now using his carpentry skills to make furniture and remodel their home.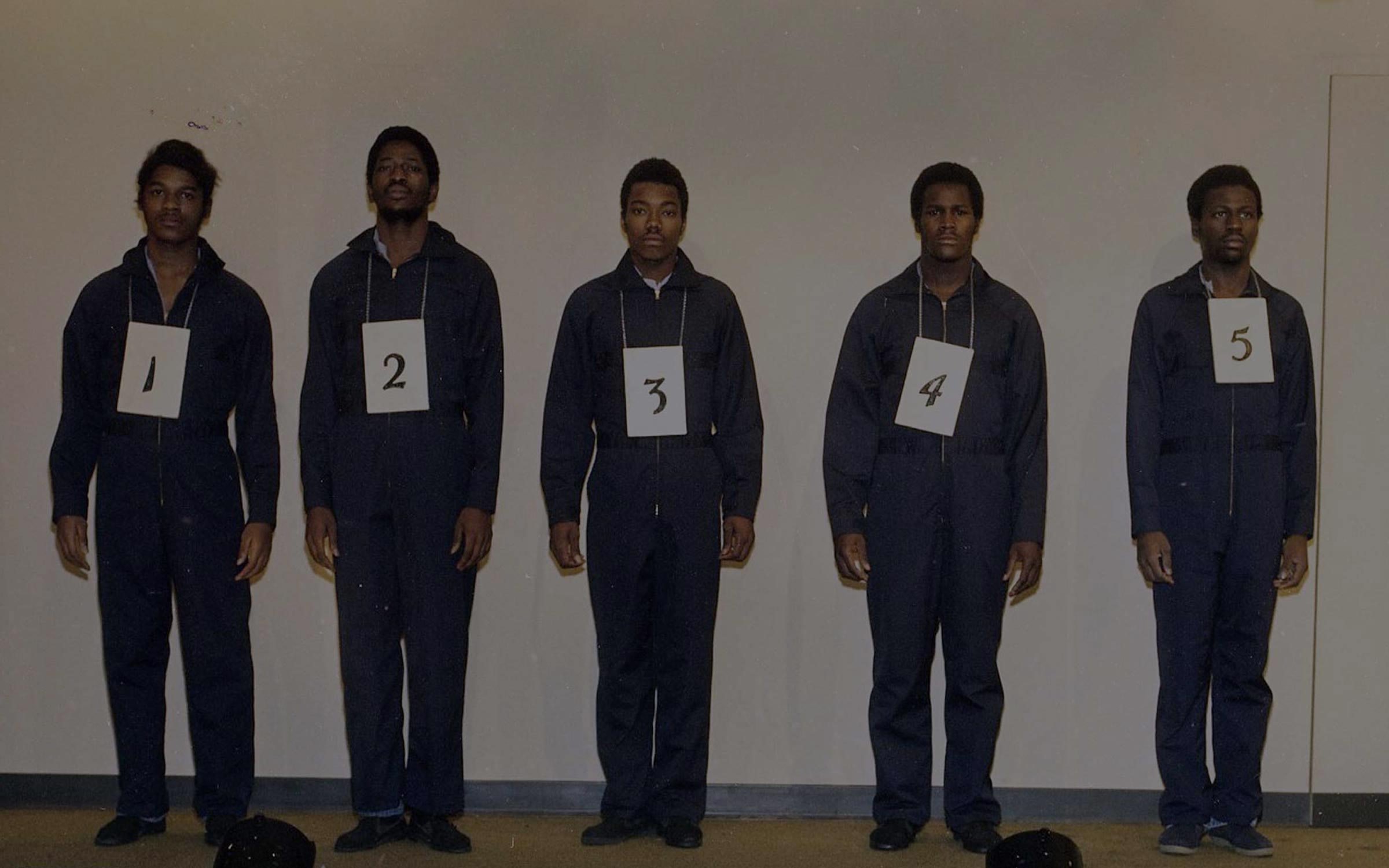 "The stakes couldn't have been higher for Malcolm, who faced a sentence of life without parole, yet the attorney that he entrusted with his life did next to nothing to defend him."
Kevin Bailey
Illinois, Exonerated After 28 Years
Kevin Bailey and his friend Corey Batchelor were both 19 years old when Chicago police questioned them about a 1989 murder. Kevin was questioned for more than 12 hours, and confessed only after threats and extreme physical coercion. The statements Kevin and Corey made to police were inconsistent with each other and the facts of the crime, but both young men were convicted based on these confessions.
"Sufficient force and coercion will force anyone to crack under pressure, but that doesn't solve crimes." Bryce Benjet, Senior Staff Attorney
A special prosecutor reinvestigated the convictions and consented to dismissing the charges based on DNA testing and evidence that they falsely confessed under duress. The detectives who questioned them had worked with notorious former Chicago Police Commander Jon Burge, whose jurisdiction subjected numerous black men and women to torture under questioning. The Innocence Project worked with the People's Law Office of Chicago to represent Kevin. Corey, who was released from prison in 2004 and continued fighting to clear his name, was represented by the Exoneration Project and the Center on Wrongful Convictions of Youth.
After his exoneration, Kevin moved to Wisconsin, where he has been living with his brother and working full-time at a factory.

Alfred Swinton
Connecticut, Exonerated After 16 Years
Alfred Swinton was wrongfully convicted of a 1991 murder based largely on testimony from a forensic dentist who told the jury that bite marks on the victim were caused by Alfred. Bite mark analysis is not capable of identifying a suspect and has been rejected by every scientific organization that has examined the discipline.
Years later, DNA testing excluded Alfred from evidence used to implicate him. After the Innocence Project took on his case, the forensic dentist recanted his trial testimony, telling the court that he no longer believes there was a valid scientific basis to identify Alfred as the perpetrator of the crime.
Alfred's conviction was vacated and he was released to home confinement in 2016. The state chose to conduct additional investigation and more DNA testing on crime scene evidence. The results excluded him and Alfred was finally fully exonerated this year.
Today, Alfred is 70 years old and living with his sister, who cares for him while he receives medical treatment that was neglected during his years in prison. The Innocence Project worked on his case with Skadden Arps and the law firm Green & Sklarz.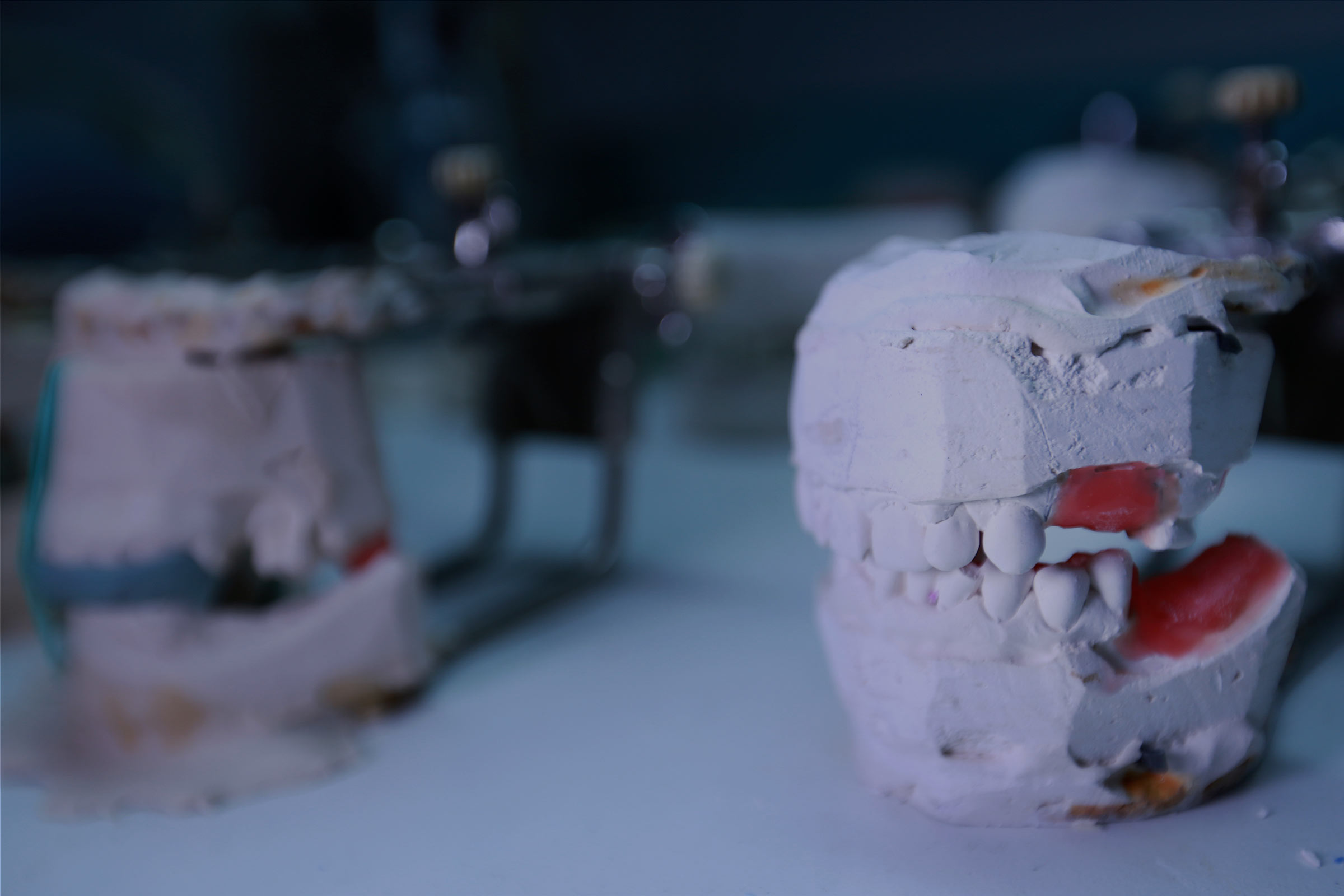 "30 people have been wrongly convicted or indicted based at least in part on erroneous bite mark evidence, yet judges continue to permit this evidence that has no scientific basis."
Keith Hardin
Kentucky, Exonerated After 22 Years
In 1995, Innocence Project client Keith Hardin and Jeffrey Clark, who was represented by Kentucky Innocence Project and Exoneration Project, were wrongfully convicted of murder based largely on false testimony from a detective who claimed Keith made incriminating statements. The same detective was later investigated for coercing the confession of another man who was wrongfully convicted. The only physical evidence against Keith and Jeff was testimony from a microscopic hair "expert" that a hair from the crime scene "matched" Keith. Microscopic hair analysis cannot identify a particular person with scientific certainty and has contributed to 20% of wrongful convictions overturned by DNA.
Subsequent DNA testing excluded Keith and Jeff, and other evidence used to implicate them was proven false. Their convictions were overturned and they were released in 2016 after 20 years. Prosecutors then brought new charges, which were dismissed as "vindictive prosecution." The attorney general's office then moved to dismiss the charges based on the DNA evidence, the fact that the state could not rely on the testimony of the detective, and more. Less than a year later, that detective was indicted for perjury and mishandling of evidence in other cases.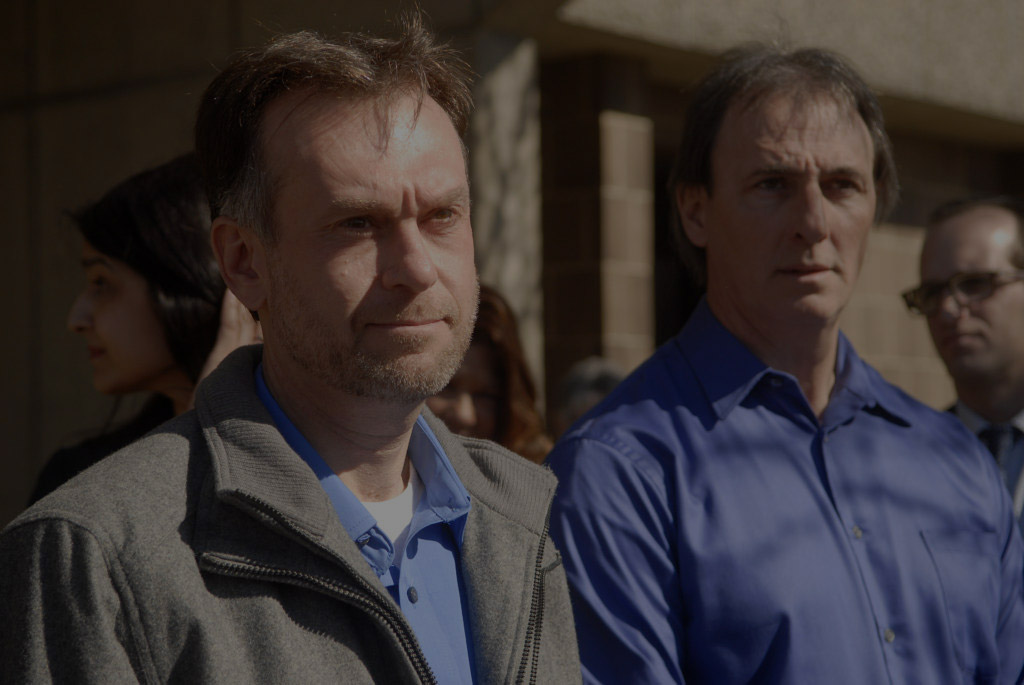 "The new DNA and evidence of egregious police misconduct completely disproves the state's theory of what happened in this case."
Eric Kelley
New Jersey, Exonerated After 24 Years
Innocence Project client Eric Kelley and Ralph Lee, who was represented by New Jersey-based nonprofit law firm Centurion, were wrongfully convicted of a 1993 robbery and murder based on contradictory and inconsistent "confession" statements made to police during hours of interrogation. Eric suffers from cognitive impairments because of a brain injury, making him more susceptible to offering false statements under pressure.
Years later, DNA testing on a hat left at the scene by the perpetrator excluded both men and identified another man who, at the time of the crime, had just been released from prison after serving time for a similar crime. But prosecutors refused to investigate this other man, and fought against releasing Eric and Ralph. Eventually, a judge vacated the convictions based on the DNA evidence and the circumstances of the confessions, saying that the state's failure to investigate alternate suspects was "probably the best example of tunnel vision that one can imagine." After months of appeals, both men were finally exonerated when the charges were dropped in April.
Eric recently moved into his own apartment where he'll be able to live long-term, and is working a union job at a hotel in Manhattan.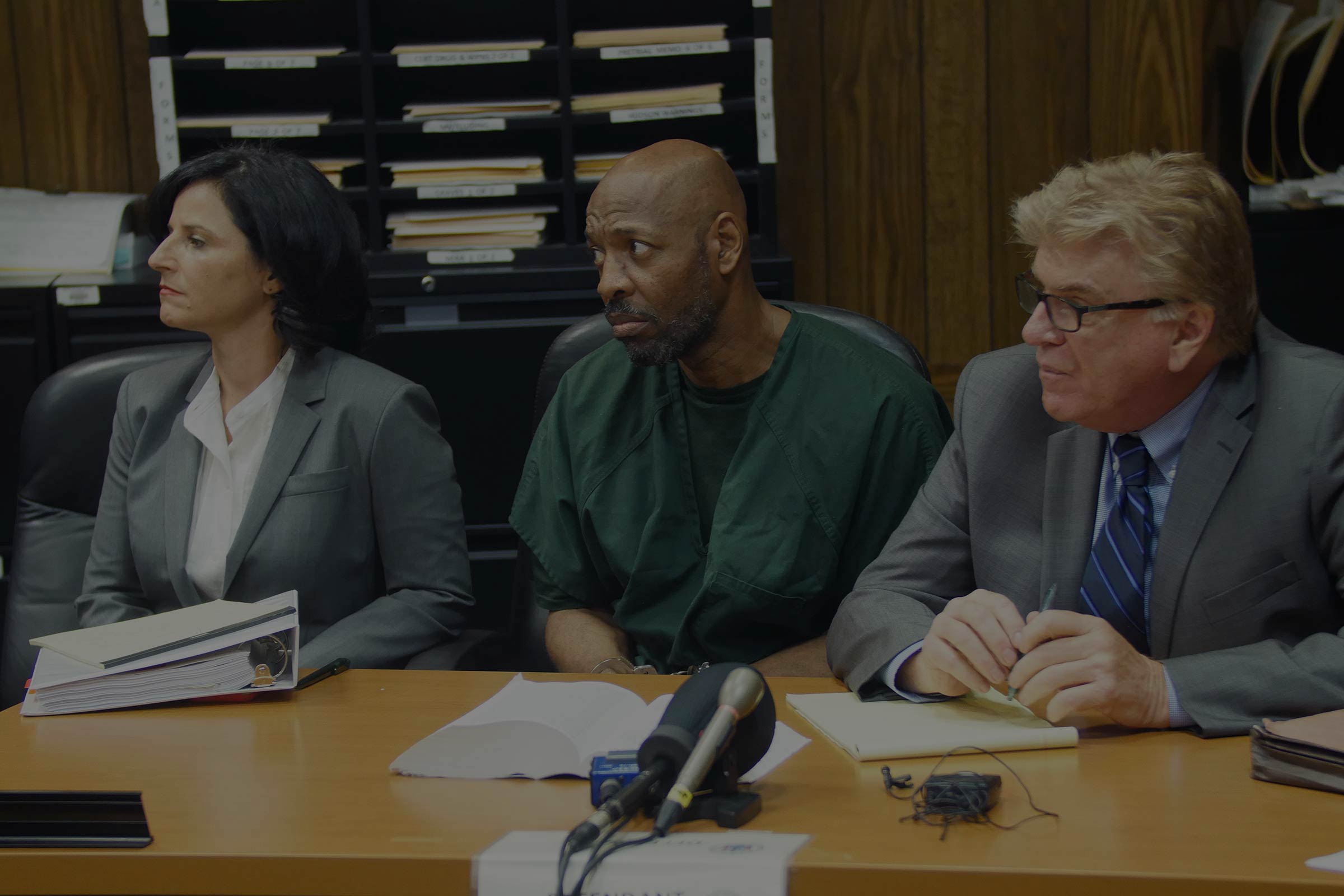 "Rather than investigate the person whose DNA was found at the scene, the prosecutors chose to cling to the conviction."
Gregory Counts
New York, Exonerated After 26 Years
Gregory Counts was 19 years old when he and VanDyke Perry were wrongfully arrested for a 1991 sexual assault that never actually took place. Numerous issues should have made police and prosecutors investigate the case more fully before bringing it to trial, including widely conflicting accounts of the alleged crime.
Based on new DNA testing, the case was reinvestigated and the alleged victim admitted she fabricated the assault under pressure from her then-boyfriend, who had a personal dispute with both men.
Greg spent 26 years in prison and almost a year on parole, and VanDyke, who was represented by the Office of the Appellate Defender, spent 10 years in prison before being released on parole. Both were exonerated in May as a result of a collaborative reinvestigation with the Conviction Integrity Unit of the New York County District Attorney's Office.

"Like so many other cases that have come to light, these young black men were aggressively prosecuted and given lengthy prison sentences with very little care for finding the truth."
Johnny Tall Bear
Oklahoma, Exonerated After 26 Years
Johnny Tall Bear was wrongfully convicted of a 1992 murder based on the statements of a witness who knew him. The witness claimed he saw two men beating the victim, and that one of the men "made an Indian chant." Observing from 100 yards away, the witness said "he knew it was Tall Bear," who is a member of the Iowa Tribe.
The witness later said he didn't think Johnny committed the murder, but testified against him at trial anyway. At the time of the murder, Johnny was confined to a wheelchair, making it all but impossible that he was physically capable of the crime. Nevertheless, he was sentenced to life in prison.
Years later, the Innocence Project conducted DNA testing on the extensive evidence police collected from the scene, and results excluded Johnny. In June, he regained his freedom after 26 years, making him one of the first Native people to be exonerated by DNA testing in the United States.
Today, Johnny lives in an apartment he secured with help from the Innocence Project and his Tribe while he plans for the renovation of a home he inherited.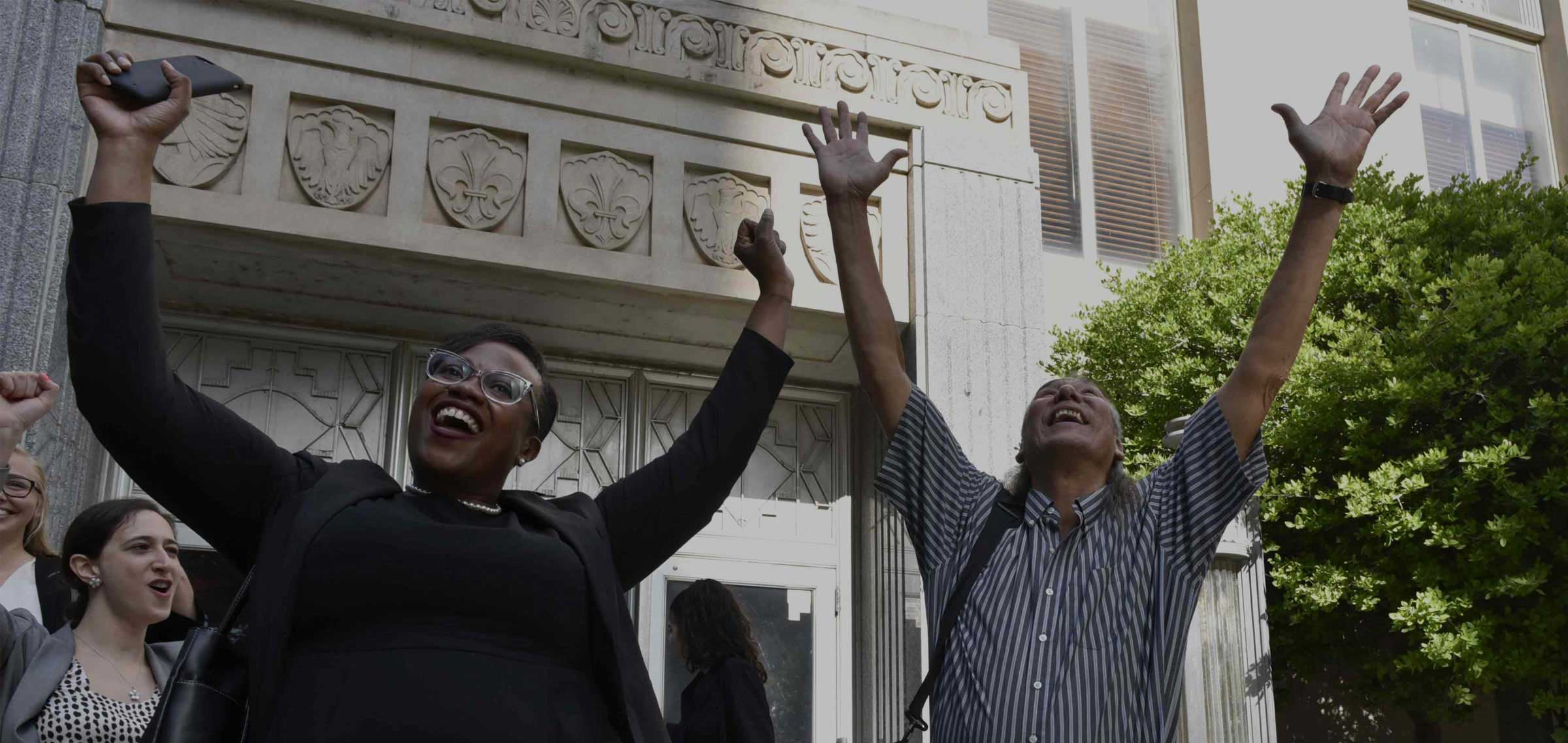 "Johnny's guilt was created through mistake and assumption, not actual proof. Luckily, the DNA we were able to find, after 26 years, finally told the truth."
John Nolley
Texas, Exonerated After 21 years
John Nolley was wrongfully sentenced to life in prison for the 1996 murder of his friend based largely on the testimony of three informants who claimed they heard him make incriminating statements. Evidence uncovered during a reinvestigation by the Tarrant County district attorney's new Conviction Integrity Unit revealed that those witnesses were not credible, and gave perjured testimony at trial. In addition, new technology was used to analyze a bloody palm print found at the crime scene and determined the print did not come from John. He was released in 2016 and fully exonerated this year on the grounds of actual innocence.
In response to his case, the Texas legislature passed the nation's most comprehensive legislation regulating the use of jailhouse informant testimony, which has contributed to approximately 15% of the nation's wrongful convictions overturned by DNA.
After John was released in 2016, he married a childhood friend and had a son, John Nolley III, who just turned one year old.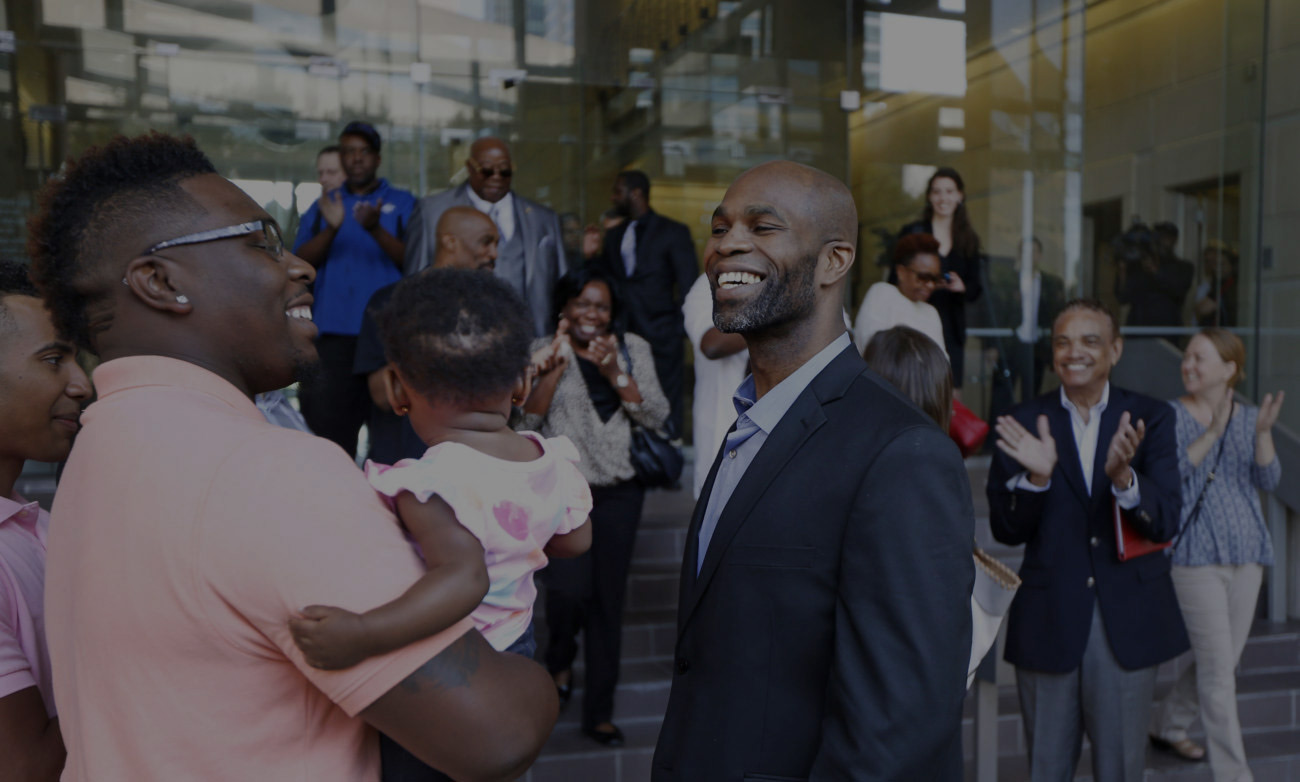 "It's always a challenge to come out of prison after losing nearly two decades of your life for a crime you didn't commit, but John's done an amazing job of rebuilding his life."
Clemente Aguirre
Florida, Exonerated After 14 Years
In November, Clemente Javier Aguirre became the 21st person exonerated by DNA after being sentenced to death. Since the day of his arrest and throughout his 14 years of wrongful incarceration, including ten years on death row, he always maintained his innocence.
Clemente was 24 years old in 2006 when he discovered his neighbor and her mother had been stabbed to death. Distressed by the scene and terrified that his presence there would result in his deportation back to Honduras, he initially said he didn't know anything about their deaths. When he asked to speak to police later that day, he was arrested. Clemente's trial lawyer failed to hire forensic experts, push for DNA tests on evidence collected from the crime scene, or investigate alternative suspects, despite records indicating the victims' daughter and granddaughter, Samantha Williams, had threatened to kill her mother.
"Clemente's case is a chilling reminder that our justice system still poses an unacceptable risk of executing the innocent." Nina Morrison, Senior Staff Attorney
When DNA testing was conducted years later, results excluded Clemente and repeatedly pointed to Samantha Williams. She also confessed to numerous friends and acquaintances about the murders. Based on this, in 2016 the Florida Supreme Court unanimously overturned Clemente's conviction. Despite extraordinary evidence of his innocence, prosecutors announced plans to not only retry him, but to seek the death penalty once again. As a result of additional evidence that further undermined Samantha Williams' alibi, Clemente was exonerated when prosecutors dropped all charges in the middle of jury selection.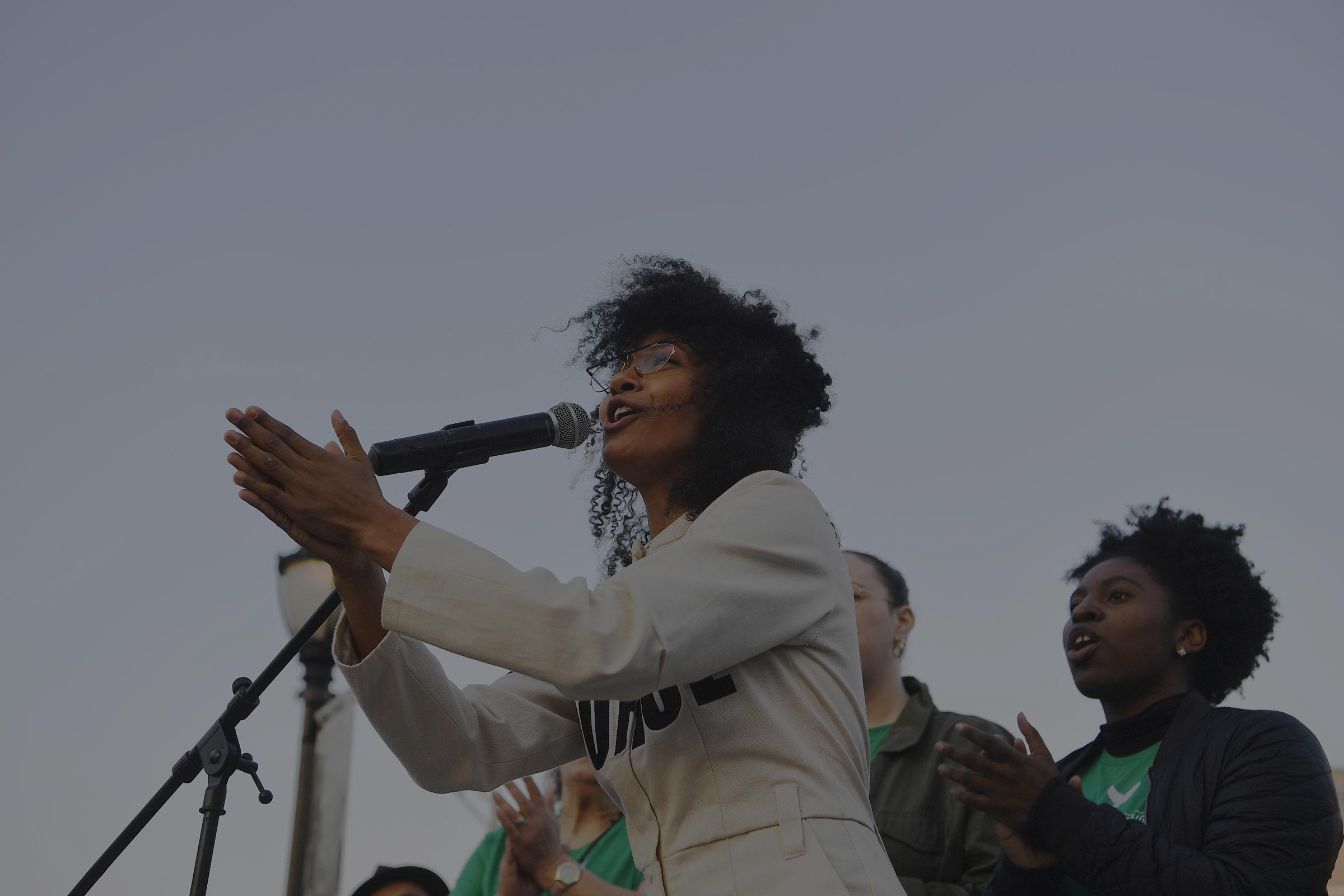 17 wrongful conviction reforms in 14 states
Every time an innocent person walks free, we celebrate. But our work won't be complete until wrongful convictions never happen in the first place.
Thanks to your support, this year the Innocence Project won 17 major policy changes in 14 states. We work across the country on policy reform to change how police identify suspects and record interrogations, create systems to track informants and provide accountability for prosecutors, ensure that states provide compensation so exonerated people can rebuild their lives, and more. Here are some highlights from 2018:
Illinois legislature overrides a veto by the governor and passes the nation's first legislation to require pre-trial reliability hearings for jailhouse informants. Partner: Illinois Innocence Project
Kansas passes into law a gold standard policy to compensate exonerated people and provide support services. Partner: Midwest Innocence Project
Louisiana institutes best practices for how police conduct eyewitness identifications, greatly reducing the risk of wrongful convictions.  Partner: Innocence Project New Orleans
New York establishes the nation's first commission to address prosecutorial misconduct. Partners: It Could Happen To You and defender organizations NYSACDL, NYSDA and Chief Defenders Association of New York
Dear Friend, We launch into 2023, with big, ambitious plans for the coming year, buoyed by last year's successes — including six ...
News
01.26.23
New DNA evidence identifies one unknown male perpetrator, proving Mr. Schweitzer and his co-defendants' innocence in 1991 murder and rape.
News
01.24.23