DNA's Revolutionary Role in Freeing the Innocent
Celebrating World DNA Day: The History of DNA and its Unique Role in Proving Innocence
04.18.18
In 1992, Barry Scheck and Peter Neufeld started the Innocence Project as a legal clinic at Benjamin N. Cardozo School of Law. The idea was simple: if DNA technology could prove people guilty of crimes, it could also prove that people who had been wrongfully convicted were innocent.
Research shows that 99.9% of human DNA is identical, but that .1%  can be used in forensic labs to differentiate one individual from another.
In 1984, British Geneticist Alec Jeffreys was the first person to use DNA profiles or "DNA fingerprint tests" that are now used around the world to resolve questions of paternity and solve crimes.  
As DNA testing was first starting to be used in criminal cases, Scheck, Neufeld, and their team of students at Cardozo Law School attempted to use DNA testing in seeking to reverse the conviction of Marion Coakley, a Bronx man who had been convicted of rape and robbery. The DNA tests were inconclusive, and the team was eventually able to prove Coakley innocent through other means. But through working on Coakley's case, Scheck and Neufeld realized the potential of DNA technology to reverse wrongful convictions.
Below is a timeline of historic moments and stories to show the revolutionary impact of DNA on freeing innocent people and reforming the criminal justice system in the United States.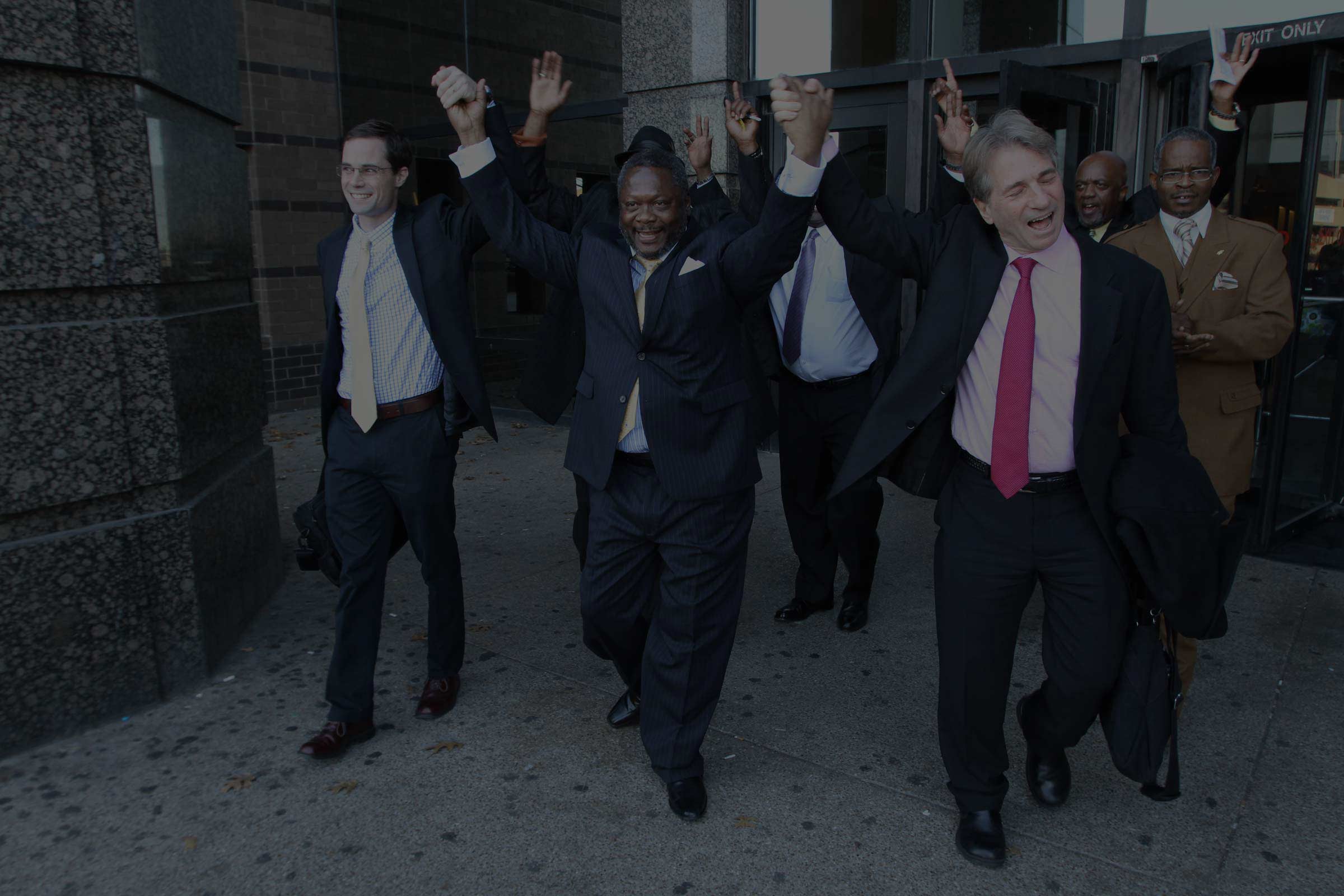 "We knew that this new DNA technology would not only prove people guilty, but also prove people innocent."
How Innocence Project Uses DNA
The Intake Process
Since 1993, the Innocence Project has received over 50,000 letters from incarcerated individuals seeking help in proving their innocence.
The Innocence Project conducts an extensive evaluation of cases to determine 1) whether the identity of the perpetrator is at issue, 2) whether the perpetrator potentially left behind biological evidence, and 3) whether the biological evidence was collected and what new testing may be conducted on the evidence. The viability of the person's innocence claim is also assessed.
Meet the team that reads thousands of letters: 
Generally, we can prove the defendant's innocence if the defendant is excluded from a probative item or multiple probative items left by the perpetrator. In some cases, DNA testing may also develop a profile that matches to an alternate suspect or to someone in the Combined DNA Index System (CODIS), the national DNA database of offenders, missing persons and forensic materials collected from crime scenes.
Below is a chart on the types of DNA testing methods that were used in the first 194 DNA exoneration cases:
Chart Key
RFLP: Restriction fragment length polymorphisms. First type of DNA testing used in the criminal justice system. Required a large amount of DNA to be present for testing.
DQ Alpha: Second iteration of DNA testing and incorporated a new step in testing that allowed smaller amount of DNA to be subject to testing, however, was not very discriminatory.
STR: Analysis of STR regions on DNA. This is the gold standard of DNA testing and the method used by all forensic DNA laboratories. This type of testing is highly sensitive and discriminatory.
Mitochondrial DNA: Analysis of DNA from a person's maternal lineage. Tests crime scene evidence for mitochondrial DNA that is inherited maternally. Most helpful in testing hair and bone samples.
Y-STR: Analysis of DNA from a person's paternal lineage by isolating the Y chromosome. Test crime scene evidence for male DNA; most helpful in sexual assault cases.
Mini-STR: Analysis of DNA from degraded or extremely small samples. Similar to STR testing but used for evidence that may be degraded.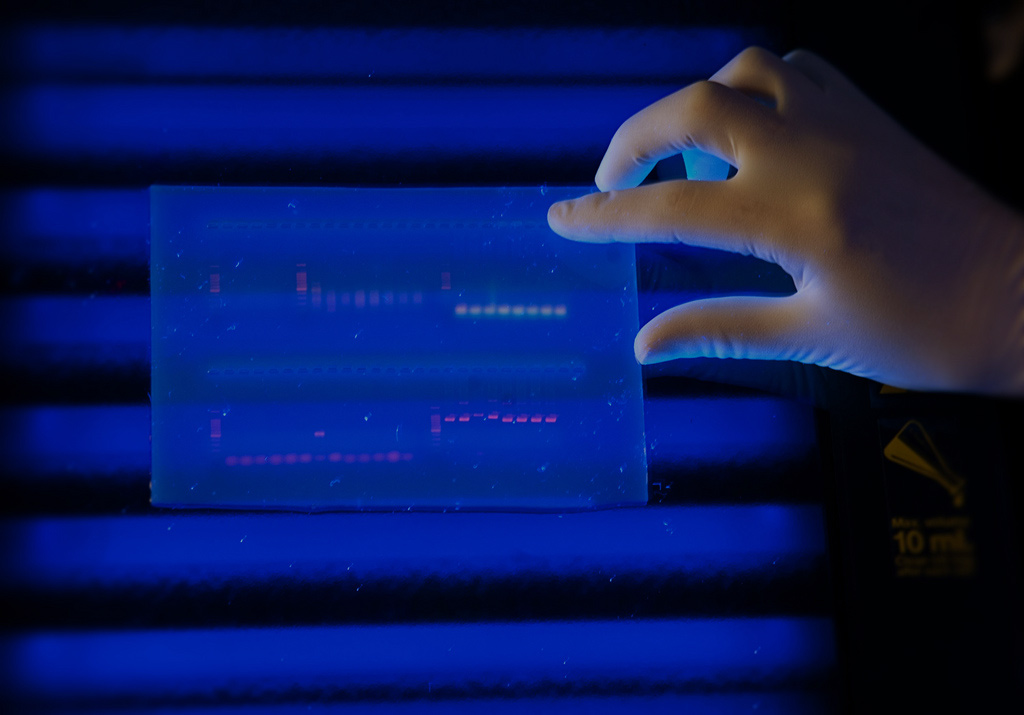 "What you want to do in the criminal justice system is ultimately develop the most scientifically rigorous, reliable methods so we can all get to the truth and victims can be more satisfied, defendants can be more satisfied and the public can rest assured that we reached the right result."
Litigation process
Once cases are selected based on the likelihood that DNA testing can be used to prove innocence, there are two steps to the litigation process: 1) accessing the evidence that may be suitable for DNA testing through court proceedings; and, 2) litigating on behalf of the client and arguing for relief based on exculpatory evidence.
Although a seemingly clear process, these two stages can take decades before an exoneration occurs.
Of the first 194 DNA exonerations, the types of exculpatory evidence that helped prove defendants innocent can be seen in the graph below: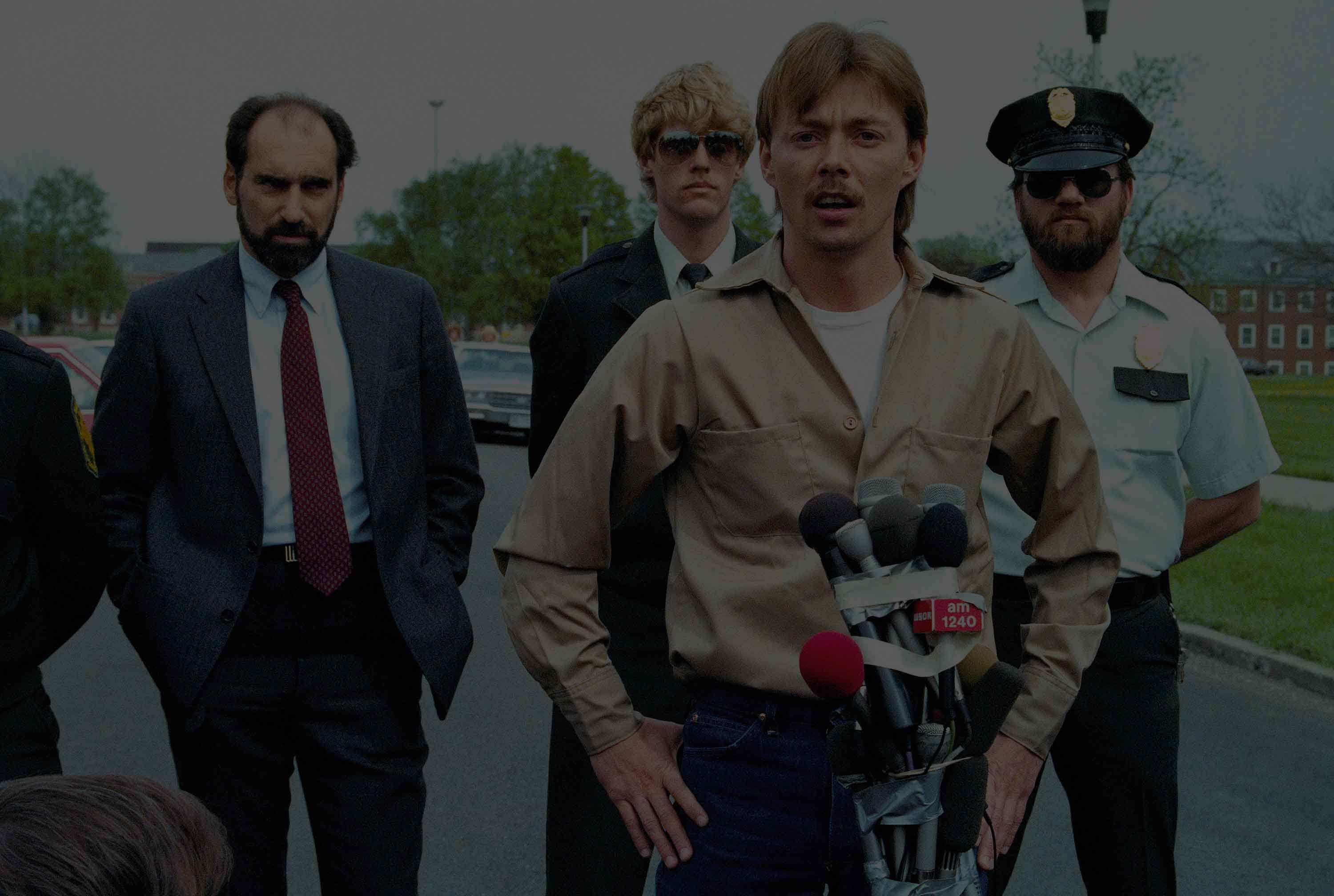 "Gary Dotson wants to remove the stigma of being a convicted felon ... This will be independent, scientific evidence that proves conclusively that he had nothing to do with Cathleen Crowell [Webb]."
Gary Dotson: First Person Exonerated by DNA 
10 years in prison
In July 1979, Gary Dotson was convicted of aggravated kidnapping and rape of 16-year-old Cathleen Crowell Webb in a Chicago suburb and sentenced to 25-50 years in prison.
The teen identified Dotson from a police mugshot book and police lineup.
Later at trial, the prosecution included the composite sketch of the assailant that was prepared by the police with Webb's assistance. Eyewitness misidentification coupled with flawed serology and improper hair analysis during trial helped secure Dotson's conviction.
In March 1985, Webb recanted her testimony, admitting that she fabricated the rape to hide a consensual sexual encounter with her then-boyfriend. Dotson contended that the victim's recantation of testimony constituted grounds to vacate the original sentence but was denied a new trial.
Dotson's attorney Warren Lupel petitioned Governor James Thompson for clemency. Instead of taking a recommendation from the Illinois Prisoner Review Board, Thompson decided to preside over the hearing. The case was already highly publicized and this intensified when the review board televised the graphic proceedings. The governor refused to believe Webb's recantation, and Dotson was denied a pardon, losing another chance at justice. 
After several years of having his parole denied, Dotson's new attorney Thomas M. Bree had DNA tests conducted, not available at the time of trial, which matched Webb's boyfriend at the time of the crime, and not Dotson.
Finally, the chief judge of the Cook County Criminal Court ruled that Dotson was entitled to a new trial. The state's attorney office, however, decided not to prosecute based on the DNA test results. Dotson's conviction was finally overturned on August 14, 1989, after he had served 10 years in prison.

Legal Team: Warren Lupel; Thomas M. Breen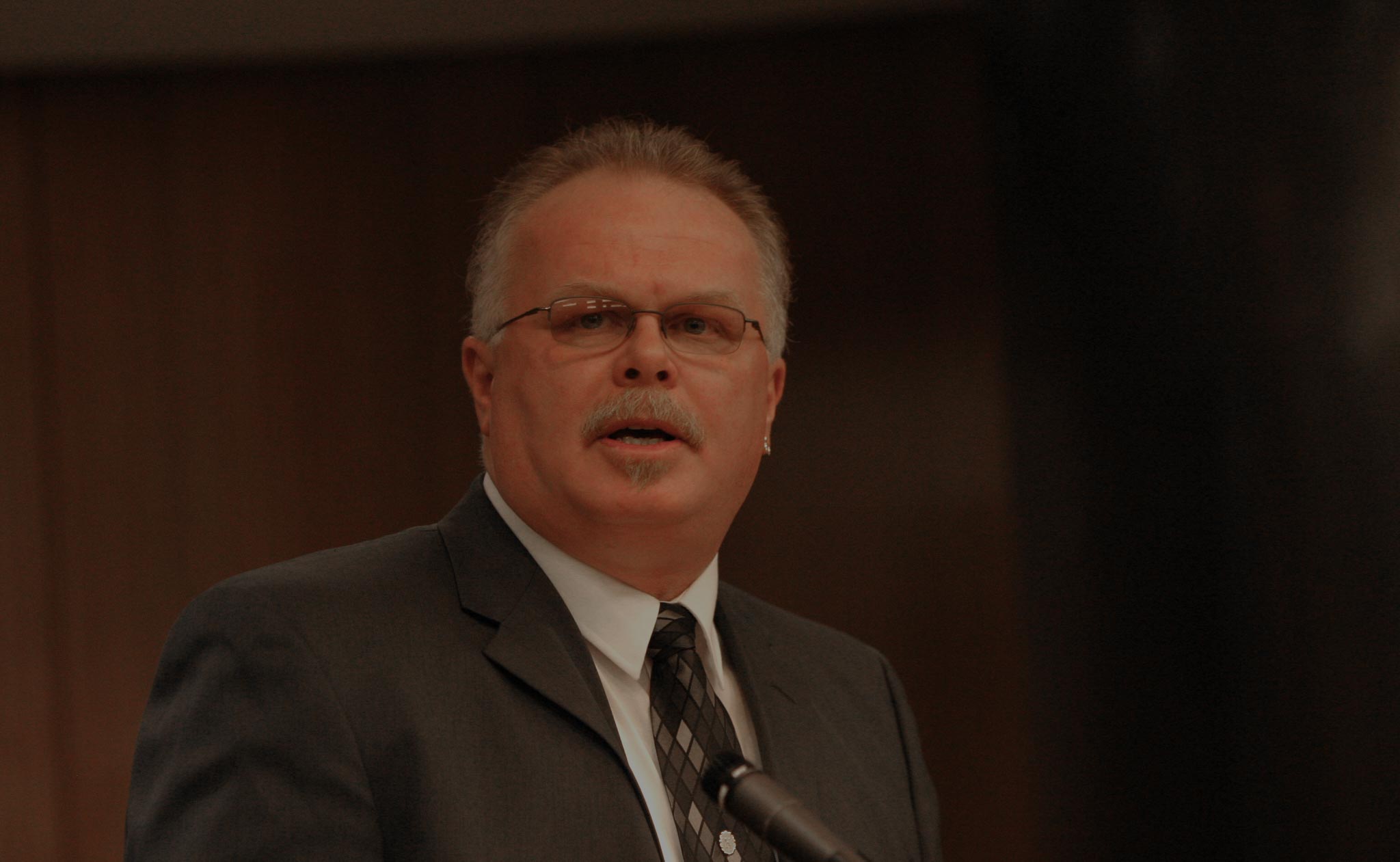 "I went to death row. I could've been executed. We cannot un-execute someone."
Kirk Bloodsworth: First Person who Served Time on Death Row Exonerated by DNA Testing
Two years on death row; Eight years in prison
Kirk Bloodsworth, a former Marine, was the first person to be sentenced to death and then subsequently exonerated. He was 23 years old at the time of his wrongful conviction and served nine years in prison before he was released.
In 1984, nine-year-old  Dawn Hamilton was found dead in a wooded area of Rosedale, Maryland, having been sexually assaulted and strangled.
Bloodsworth was arrested based on an anonymous caller who told police that he was seen with the victim that day and an identification made by another witness from a police sketch shown on television. The description of the perpetrator was a six feet five inches tall, white man with curly blond hair, a bushy mustache, skinny and tan. Bloodsworth was six feet, had red hair and was well over 200 pounds.
At trial, five witnesses testified that they had seen Bloodsworth with the victim. However, two of these witnesses had not been able to identify Bloodsworth during a lineup but had seen him on television after the crime was committed. 
Though there was no physical evidence connecting him to the crime, Bloodsworth was convicted of rape and murder and was sentenced to death in 1985. 
Two years later, the Maryland Court of Appeals overturned Bloodsworth's conviction when they found that the prosecution had illegally withheld potentially exculpatory evidence. Nonetheless, he was retried, convicted and sentenced to two life terms in prison.
In the early 1990s, Bloodsworth learned about DNA testing and the potential it had to prove his innocence. The prosecution agreed to DNA testing for his case in 1992. The victim's shorts and underwear, a stick found at the scene and an autopsy slide were compared against DNA from the victim and Bloodsworth. The DNA lab determined that testing on the underwear excluded Bloodsworth, and additional testing performed by the FBI yielded the same results.
Bloodsworth was released from prison in June 1993 and was later pardoned that December, becoming the first person to be exonerated from death row by DNA testing. He had spent almost nine years in prison, two of those years facing execution. He was subsequently compensated $300,000 from the state of Maryland for 77,880 hours of wrongful conviction. 
"If it could happen to me, it could happen to anybody," Bloodsworth has said many times. Shortly after his exoneration, Bloodsworth began avidly fighting for others who had been wrongly convicted and testifying around the country to inspire reforms.
Watch him share his appreciation for a piece of toast after surviving prison: 
The Innocence Protection Act of 2003 established the Kirk Bloodsworth Post-conviction DNA Testing Program in his name, providing funding for people in need of DNA testing. 
Bloodsworth was also instrumental in helping Maryland abolish the death penalty in 2013.
His latest project is using his jewelry-making skills to make rings as a badge of honor and symbol of survival for the group of over 350 people exonerated by DNA testing in the United States. To date, he's made 176 rings for his fellow exonerees.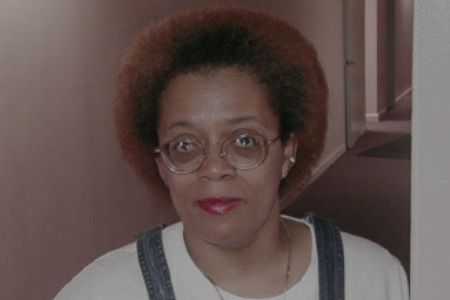 "The coercion of Ms. Gray to tell [the police officers'] concocted, inculpatory story and subsequent suppression of reliable evidence pointing to the guilt of others, was both abhorrent and illegal."
Paula Gray: First Woman Exonerated by DNA
Twenty four years in prison
In 1978, Paula Gray was wrongly convicted of a double murder, rape, and perjury in Chicago for what became known as the Ford Heights Four case.
Police questioned Gray, who was 17 years old and suffered from mental challenges, for two nights until she falsely confessed to murder and implicated four other people: Kenneth Adams, Verneal Jimerson, Willie Rainge and Dennis Williams.
In front of a grand jury, Gray testified in court that she and the four others were present at the time of the crime. She later recanted her confession but was still charged with the rape, both murders and perjury.
Gray was subsequently convicted and sentenced to 50 years for murder and was sentenced to 10 for perjury while her co-defendant, Adams, received 75 years; Raige recieved life in prison; and Williams was given the ultimate punishment, death. In a later trial, Jimerson was also sentenced to death.
Gray spent 24 years in prison before DNA proved her and her co-defendants innocent of the murder and rape. With clear police misconduct in the case, Cook County settled the case of Adams, Jimerson, Rainge, and Williams for $36 million dollars in 1999—the largest civil rights settlement in the U.S. at the time. The following year, Gray's conviction was overturned with a strong opinion from Cook County Judge William O'Neal writing that prosecutors "closed their eyes to and blindly prosecuted a wrongful investigation and arrest of innocent persons. And the state continues to ignore its duty to do justice."
In 2002, Gray was finally pardoned by Governor George Ryan and received $120,300 in wrongful conviction compensation from Illinois, and in 2008 $4 million from the Cook County Board civil lawsuit settlement.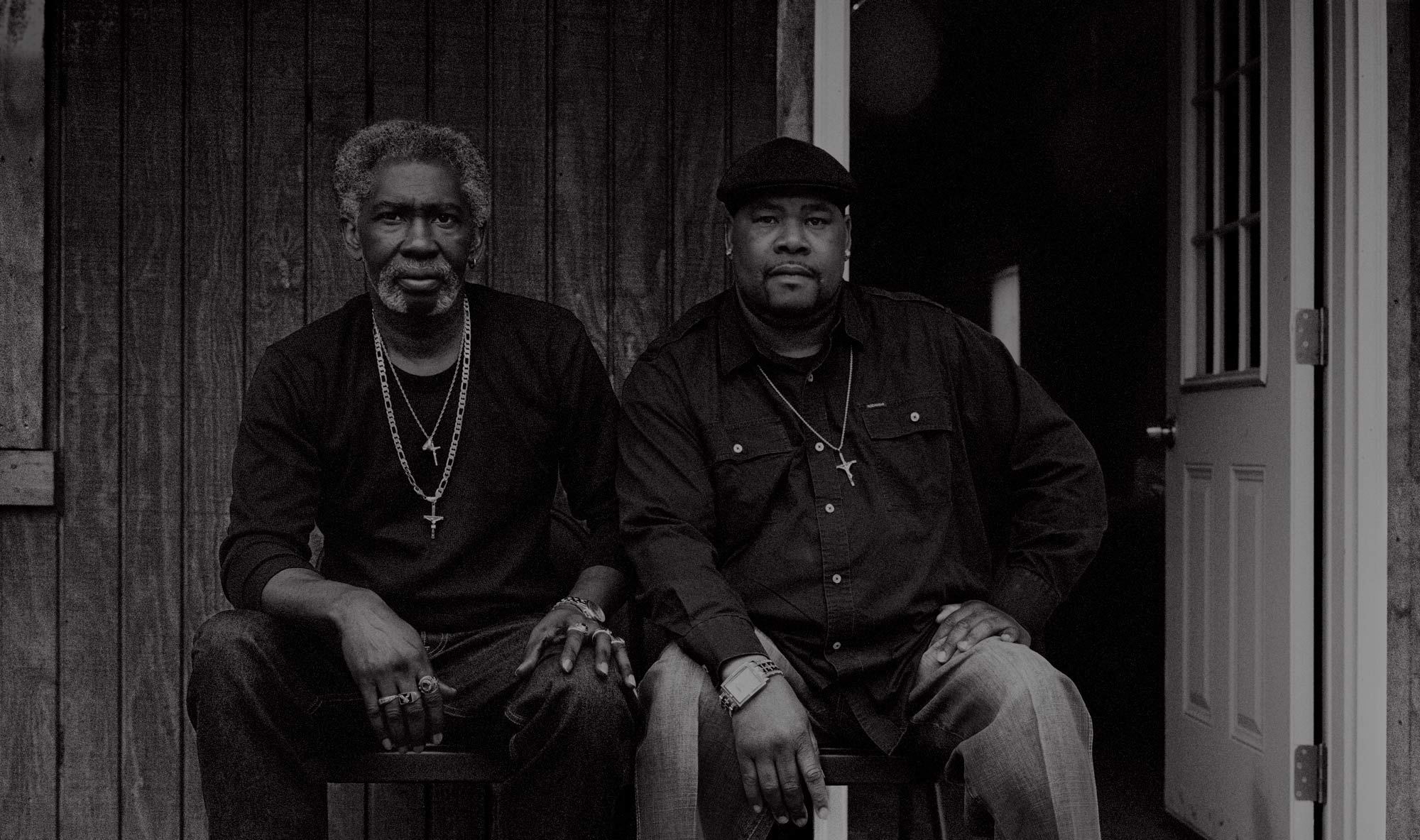 "In the years since I've been out, I decided I could spend the rest of my life being bitter, or spend it being a testament to God's blessings."
Disgraced Doctor's Discredited Bitemark Testimony Stripped Two Innocent Mississippi Men of Freedom, Spurring Investigation into Widespread Misconduct
Kennedy Brewer: Seven years on death row; Eight years awaiting trial
Levon Brooks: 16 years in prison
Levon Brooks and Kennedy Brewer were separately wrongly convicted of killing two different 3-year-old girls in Mississippi largely due to the misconduct of forensic dentist Michael West. Brooks, accused of killing his ex-girlfriend's toddler, was convicted in 1992 and sentenced to life in prison. That same year, Brewer, was also accused of killing his girlfriend's toddler, and waited in jail for three years until his trial began in 1995. He was convicted of capital murder and sent to Mississippi's death row.
In both of their trials, medical examiner Steven Hayne and West used discredited bite mark testimony to link Brewer and Brooks to the respective crimes. Despite the fact that forensic odontology has never been scientifically validated, in Brooks' 1992 trial, West concluded, "it could be no one but Brooks that bit this girl's arm," and years later he similarly said the bite marks on the other three-year-old girl were "indeed and without a doubt" inflicted by Brewer.
At the time of Brewer's trial, West was already discredited and became the first member ever to be suspended from the American Board of Forensic Odontology. Regardless, the court allowed his faulty testimony in Brewer's trial.
The Innocence Project became involved in Brewer's case in 2001. DNA test results from the crime scene excluded Brewer as the perpetrator of the crime, and his conviction was overturned. He remained behind bars for six more years awaiting a new trial. Another round of testing matched the profile of Justin Albert Johnson, who had been a suspect during the initial investigations of both Brewer's and Brooks' cases. Johnson was interviewed by law enforcement officials, and he admitted to committing both murders. Following his confession, Brewer and Brooks were both freed on February 15, 2008. 
In the wake of their exonerations, the Innocence Project and others began to call for investigations into the work of Hayne and West. For years, Hayne claimed to conduct 1,200 to 1,800 autopsies a year across the state of Mississippi (six times the professional standard), earning him more than a $1 million a year.

Hayne had served as Mississippi's chief medical examiner in the late 1980s and early 1990s, but couldn't fill the position permanently because the state required the official to be properly board-certified, which he is not. The position had been vacant for more than 15 years, however, and Hayne was essentially filling the role on a de facto basis. In August 2008, just months after the Brewer and Brooks exonerations, the state announced that it was severing all ties with Hayne.
In January 2018, Brooks passed away from cancer at the age of 58.
Watch film trailer for Mississippi Innocence about their cases:

Take a look at more outstanding photos and stories of Brooks and Brewer by Isabelle Armand in her new book: Levon and Kennedy: Mississippi Innocence Project
Legal team: Innocence Project with legal assistance on both cases by Skadden, Arps, Slate, Meagher & Flom LLP and Affiliates, Andre de Gruy of the Office of Capital Defense Counsel in Mississippi, and Robert B. McDuff.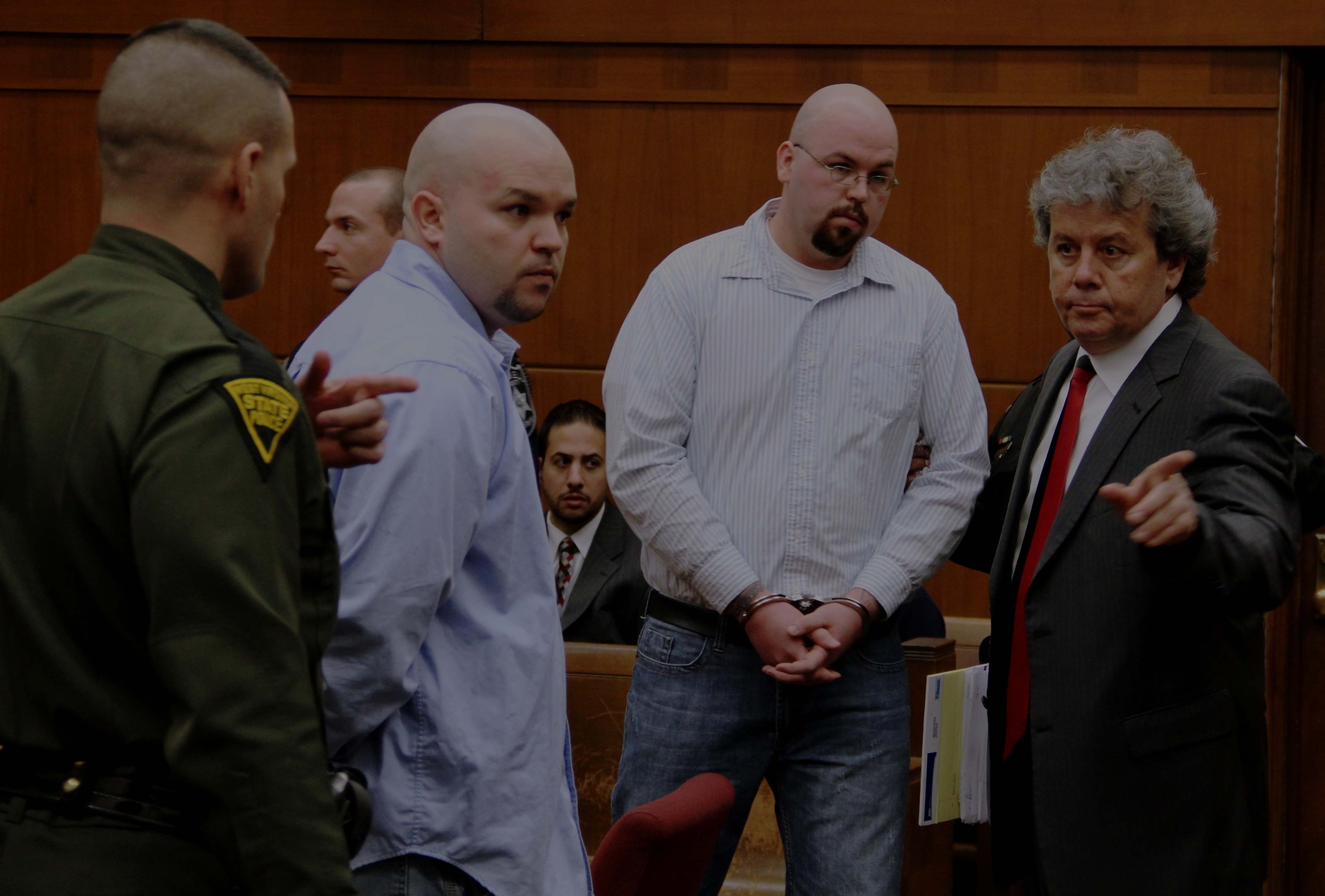 "DNA is clearly our tool to prove innocence, but unfortunately, too often it becomes the first of many steps instead of the last step in remedying a deep injustice."
Despite DNA Evidence, Brothers Still Fighting for Justice
Philip Barnett: 10 years and counting in prison
Nathan Barnett: Eight years in prison
On August 8, 2002, the body of 20-year-old Deanna Crawford was discovered in the remote region of Cabell County, West Virginia. Crawford had been strangled, beaten and likely raped. Five years passed without police developing any leads. Brothers Nathan and Philip Barnett and their friend Justin Black were indicted in May 2007 based on three conflicting, drug-addled and shifting "confessions" provided by a man named Brian Dement over the course of an 8-hour overnight interrogation after an unrelated arrest. Although Dement's confession did not comport with the facts of the crime scene, all four men were convicted.
"It's heartbreaking to know that your only two children have spent eight-plus years in prison for a crime they didn't commit," said Tammy Barnett, Nathan and Philip's mother.
In June 2016, the Innocence Project began its representation of Philip in conjunction with attorneys from the West Virginia Innocence Project, which is representing Nathaniel, and The Exoneration Project, which is representing Black, and helped secure DNA testing on several items of evidence collected from the crime scene. Testing conducted on the victim's clothes provided a single-source, CODIS-eligible DNA profile that "hit" in the CODIS database to a convicted pedophile with a history of violence against women and children who had lived in the area at the time of the crime, and excluded the Barnett brothers, Black, and Dement.
"Even when DNA does exactly what it is supposed to—identify the true perpetrator in a case—we often end up still having to fight on," said Innocence Project Senior Attorney and Philip's lawyer Karen Thompson. "DNA is clearly our tool to prove innocence, but, unfortunately, it too often becomes the first of many steps instead of the last step in remedying a deep injustice."
In March 2018, the Innocence Project and West Virginia Innocence Project filed motions to vacate the Barnetts' wrongful convictions. Despite all evidence to the contrary, local prosecutors are maintaining that the conviction is proper.
"I just hope I live to see the day when Philip is free, and both my sons are finally cleared of this miscarriage of justice," said Barnett.
Contact Us For questions or suggestions related to the upcoming conference or feedback on last year's, please email us at ...
Events
03.28.23