Floyd Bledsoe
Time Served: 15 years
The Innocence Project did not have a role in exonerating this person. For the full history and details of this case, please visit the National Registry of Exonerations at the link below.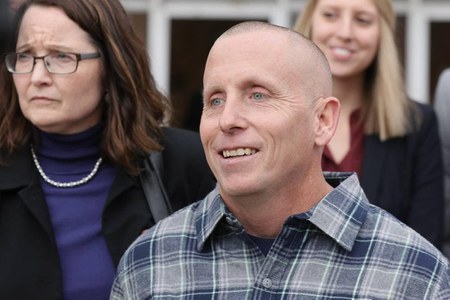 Floyd Bledsoe was exonerated with the help of the Midwest Innocence Project.
State: Kansas
Conviction: First Degree Murder, Aggravated Kidnapping, Aggravated Indecent Liberties with a Child
Sentence: Life in prison
Incident Date: 11/05/99
Conviction Date: 07/14/00
Exoneration Date: 12/08/15
Served: 15 years
Race of Defendant: Caucasian
Status: Exonerated by DNA
Type of Crime: Homicide Related
Death Penalty Case: no
Accused Plead Guilty: No
Contributing Causes of Conviction: Unvalidated or Improper Forensic Science
The Alternative Perpetrator Identified: Yes
Share this case
Help us advocate for the innocent by sharing cases from the Innocence Project.