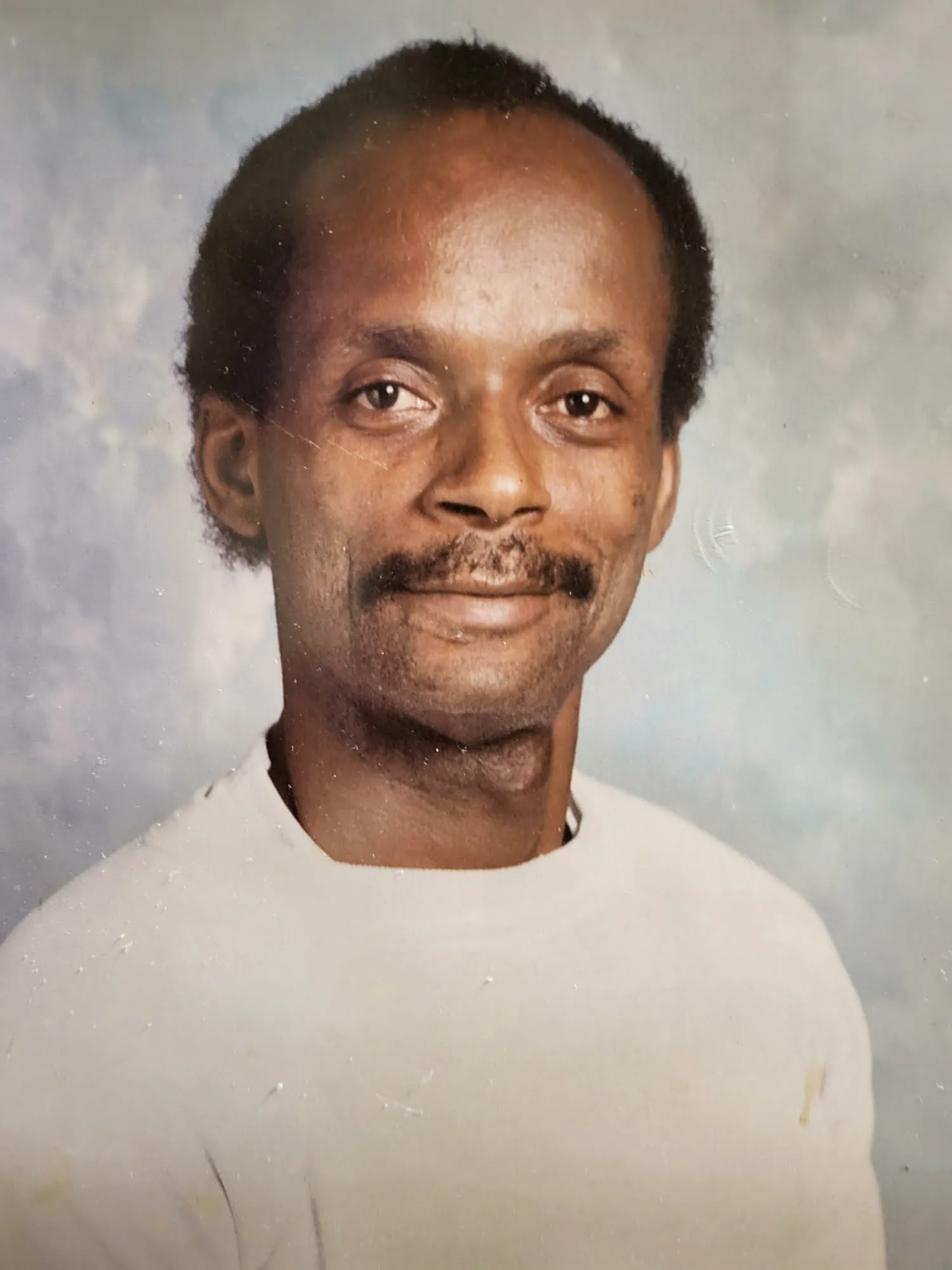 Multiple Eyewitness Misidentifications

On May 22, 1975 at 3:00 p.m., two 12th-grade students from Woodland High School were walking home from school near a wooded area in Greenburgh, NY, when a man approached them and held them at gunpoint. He told them not to scream or he would kill them, and proceeded to use their belt and shreds of jacket to blindfold, gag, and restrain both girls' wrists and ankles. He then raped one of the girls twice and threatened them again as he left the scene. The girl who was not raped broke free and ran to a nearby school where a teacher called the police. The second victim, who was raped, freed herself and ran home, where her sister also called the police, before being taken to the hospital where a rape kit was collected.
The Greenburgh Police Department issued a dispatch for officers to be on the lookout for a Black male suspect in his early 20s, close cropped hair, clean shaven with a medium build, wearing black pants, a tan jacket, a black hat with a white brim, and a gold earring in his left ear, and carrying a .22 or .32 caliber handgun.
Roughly two-and-a-half hours later, Officer James Fleming pulled over Mr. Mack, who was wearing a black fedora hat and had a gold earring in his left ear, on Harney Road. Officer Fleming told Mr. Mack he matched the profile of a rape suspect, although his clothing did not match the description the teenagers gave to police. Mr. Mack denied any involvement in the crime and explained he was with his girlfriend at the time of the attack, which she corroborated. Officer Fleming searched Mr. Mack's vehicle and, finding a .22 revolver in the trunk, placed him under arrest. Both girls were then asked to identify him in a series of highly suggestive and problematic identification procedures. 
One of the victims was brought to Harney Road, where Mr. Mack was in handcuffs and surrounded by Officer Fleming and six police cars. At first, unsure, the girl asked police to reposition him, at which point she identified Mr. Mack as the assailant. She was then taken to Greenburgh Police Station and presented with a photo array containing seven photos of Black men, including that of Mr. Mack. His was the only photo showing his face and clothing, along with a distinctive May 1975 calendar hanging in the background, clearly differentiating it from others. The girl selected Mr. Mack's photograph. 
In a third identification attempt, the same girl was taken to the Parkway police station later that evening where police conducted a show-up — when witnesses are presented with only one suspect for identification — through a one-way mirror. According to Officer Fleming's testimony, it was not "feasible" to put together a line-up of Black males in the "basically white" Greenburgh area. Not surprisingly, the girl identified Mr. Mack, later describing him as the person she was supposed to identify. The girl later mentioned that Mr. Mack was wearing the wrong clothes, upon which police showed her clothing options allowing her to pick out the right clothes for Mr. Mack to wear. She again identified him as her assailant. 
The same suggestive photo array was later shown to the other victim after she left the hospital and was taken to the Greenburgh police station. This girl was legally blind and had stated that she was unable to tell the gender of a person unless they were within 10 feet of her and could not see the color of someone's clothing unless they were within five feet. She told detectives she recognized one man's shirt, referring to Mr. Mack's photo, but could not be sure of her identification. 
She was then taken to the Parkway police headquarters, where she viewed Mr. Mack through a one-way mirror with the other victim, who told her, "That's him." The girl could not identify Mr. Mack, saying only, "It could be, I think so." She said that Mr. Mack was the same "size, shape, and color" as the man who had attacked her. Given the limitations of her identification, she asked if she could hear Mr. Mack's voice. At that point, police had Mr. Mack repeat what the attacker said to the girls through a door: "Don't scream, don't turn around or I'll kill you." Based on this, the girl identified Mr. Mack as the assailant.
Eyewitness misidentification, as in this case, is the leading contributing factor of wrongful convictions and has contributed to 64% of the Innocence Project's 245 exonerations and releases. According to the National Registry of Exonerations, intentionally suggestive witness identifications occur twice as frequently in the cases of Black and Latinx exonerees as they do in the cases of white exonerees.  In 2017, New York passed a law adopting standards and best practices, advocated for by the Innocence Project, around eyewitness identification procedures that law enforcement agencies were required to implement.